Escape to Fiji | South Pacific Yacht Holiday
Fiji is a tropical paradise located in the South Pacific, known for its beautiful beaches, crystal clear waters, and lush vegetation. It's a popular holiday destination for tourists looking to relax and unwind in a picturesque setting.
The main island of Viti Levu is home to the capital city of Suva, and offers a range of activities such as hiking, swimming, and water sports. The nearby islands, including the famous Mamanuca and Yasawa island groups are all short distances apart and only accessible by sea or air.
The Fiji Islands are also known for their rich culture and history, with many traditional Fijian villages and temples open to visitors. The Fijian people are known for their warm hospitality and visitors can experience traditional Fijian ceremonies, such as fire walking and meke dances. Famous for its stunning islands, reefs, beaches and rainforest, Fiji is a destination best explored by boat.
Day 1
Denarau to Mamanuca Islands
Depart from the mainland and set sail towards the Mamanuca Islands. Anchor for the night at Monuriki Island, where the movie "Cast Away" was filmed. Monuriki is a small and secluded island, known for its natural beauty and the stunning marine life that surrounds.
See and Do:​
Take a walk around the island (approx 4 hours to do the entire island)

Have a beach picnic

Go snorkeling

Relax on the beach under the palm trees
Day 2
Malolo and Tavarua Islands
Depart Mamanuca and cruise to Malolo and Tavarua Islands. Enjoy a day of water activities, hiking or island exploring on Malolo Island, relaxing and taking in all the sights.
See and Do:​
Guided tour of the lush rainforest on Malolo Island

Relaxing walk around the islands coastline

Snorkelling

Lunch on the beach set up by your crew

Shopping on Malolo Island
Day 3
Malolo and Tavarua Islands
Enjoy a second day in Malolo, enjoying snorkeling, relaxing onboard and on the beautiful beaches, swimming and taking in the serenity of this idyllic Fijian location.
For the adventurers and surfers onboard, take a day trip by tender to Tavarua, a world class surf spot. Whether you're a surfer or not, this is a must-see activity to witness some of the most perfect waves in the world and impressive surfers hanging ten.
See and Do:​
Travel by boat to Tavarua, a world-class surf spot

Guided tour of the lush rainforest on Tavarua Island

Lunch on the beach set up by your crew

Have a surf lesson at Tavarua Island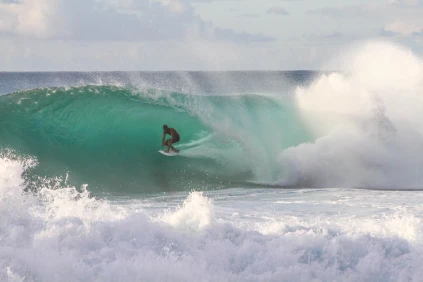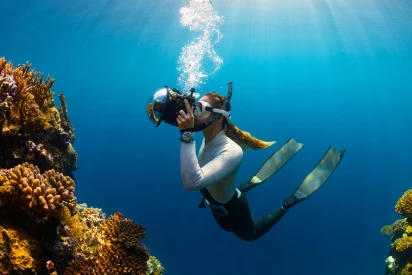 Day 4
Navadra and Vanua Islands
Approximately 3 hours cruising and you'll arrive in Navadra and Vanua Islands, known for their stunning beaches, idyllic tropical aesthetic and vibrant marine life.
See and Do:​
Visit the local village

Visit the coral gardens and learn about coral gardening

Snorkelling the coral gardens

Relaxing on the beach
Day 5
Naviti Island
A short 1.5 hour cruise in the morning will have you at Naviti Island. A stunning island providing some of the best snorkeling in the world.
See and Do:​
Swim with manta-rays

Snorkel

Explore Naviti Island

Guided hike to the summit of the island where you can enjoy panoramic views of the islands

Picnic lunch on the beach
Day 6
The Blue Lagoon
Arrive at The Blue Lagoon, a popular tourist destination located on the island of Yasawa, in the Yasawa Island group. It's known for its crystal-clear turquoise waters and beautiful coral reefs. Near the lagoon are the Sawa-i-lau caves, famous for the tunnel access and stunning blue waters.
See and Do:​
Take a guided snorkeling tour

Kayak or stand up paddleboard around the stunning lagoon

Enjoy a traditional Fijian cultural show

Explore the Sawa-i-lau caves
Day 7
Yasawa Island and Champagne Beach
Yasawa Island and Champagne Beach are a must-see in Fiji. Champagne Beach is famous for its stunning white sand crystal clear waters. Yasawa Island is an idyllic island where tourists can enjoy all the best that Fiji has to offer above and below the surface of the ocean.
See and Do:​
Take a guided hiking tour of Yasawa Island

Spend the day at Champagne Beach, known for its white sand and crystal clear waters

Snorkelling and fishing off Yasawa Island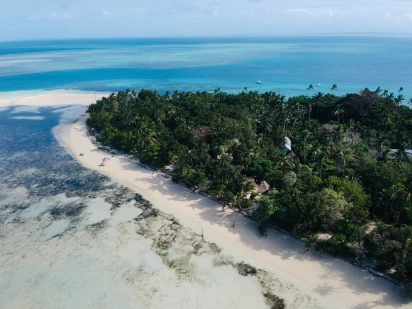 Day 8
Arrive back at Denarau Marina
Spend your final day returning to one of your favourite islands or reefs before heading back to Denarau Marina to disembark.
See and Do:​
Relaxing morning walk on an island beach

Snorkelling and swimming

Relaxing onboard
Looking for more adventure?
Diving
With a dive master onboard, you will be able to explore the best diving locations every day of this itinerary.
Deep Sea Fishing
MISCHIEF has a fantastic collection of fishing gear as well as a few expert fisherman amongst the crew to ensure you are set up for an amazing time fishing.
Enquire now