Yacht Management

Ahoy Club are the number one choice for all yacht management services for owners; offering professional administration & oversight of yacht operations, maintenance, and related services. Our priority is to alleviate the administrative burden and operational responsibilities associated with yacht ownership, allowing yacht owners to enjoy their private or commercial vessel without the need to handle day-to-day operations themselves.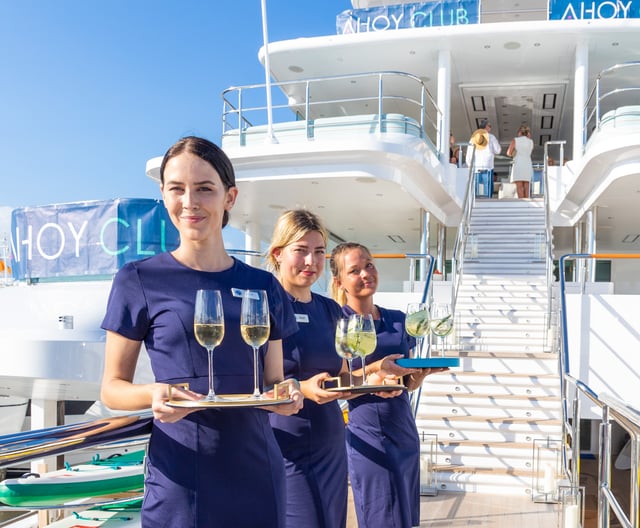 Tailored Offering
Ahoy Club are experts in a wide range of superyacht management services, which allows us to individually tailor the specific support and services needed by any yacht owner. From technical management, to yacht safety, to crew recruitment; we have the experience & flexibility to deliver a personalised service suited to your exact requirements.
Yacht Management Services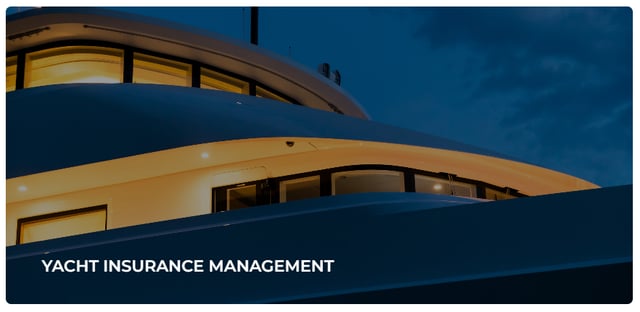 Yacht Insurance Management
We offer a comprehensive suite of services dedicated to yacht insurance management and assistance. Our experienced team understands the intricacies of yacht insurance, from initial policy selection and risk assessment to ongoing policy management and claims assistance. Ahoy Club works closely with leading marine insurance providers to secure the most suitable coverage for your vessel, tailored to your unique needs and cruising destinations.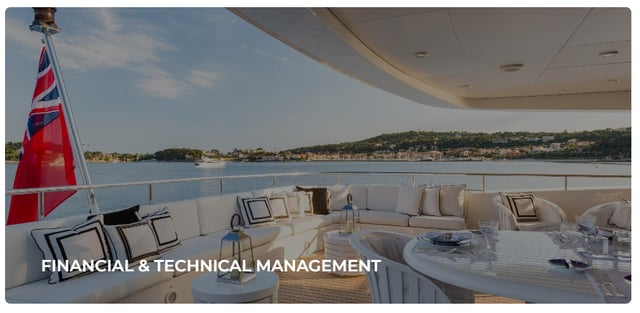 Financial & Technical Management
Owning and operating a yacht involves a a complex set of financial considerations. Our financial management services are designed to ease the administrative burden of yacht ownership and maximize the value of your investment. Our services extend to crew payroll and compliance with maritime labor regulations, ensuring that your onboard team is well taken care of while adhering to legal and financial standards.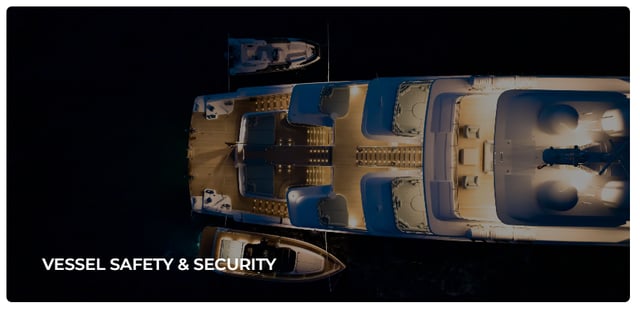 Yacht safety & security
Our team is well-versed in the latest maritime safety protocols and technologies. We provide thorough safety inspections and equipment checks to ensure your yacht complies with international safety standards. From life-saving equipment to fire suppression systems, all areas of your vessel will be safeguarded.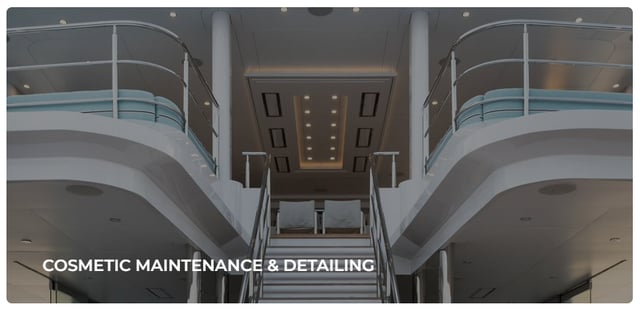 Preventative & Scheduled Cosmetic Maintenance
To ensure the longevity and reliable performance of your vessel, preventative maintenance is an absolute necessity, and Ahoy Club takes a proactive aproach to safeguard your yachts functionality and value through comprehensive preventative maintenance & engineering. Yacht detailing requires a holistic approach across both the interior and exterior. We handle everything on a weekly, monthly and annually schedule; from hull polishing and leather care to woodwork refinishing, ensuring that your yacht is as inviting and luxurious as the day it was commissioned.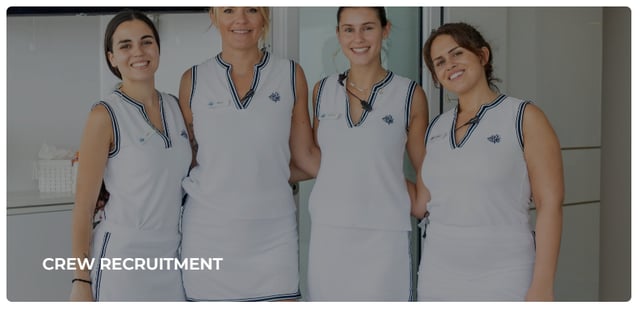 Crew RECRUITMENT & TEMPORARY CREW
Ahoy Club has an extensive database of available and highly qualified crew. We have run the most successful crew recruitment for several years in Australia. Our goal is to recruit, train and retain the highest quality crew available in Australia. We invest heavily in crew training and upskilling to ensure a level of standard typically not available elsewhere. Ahoy Club's leadership is made of ex-crew members and owners, who understand deeply the requirements of both sides of the crew and yacht owner. We promote values and culture that match the owner and vessel.
CREW PAYROLL ADMINISTRATION
Ahoy Club provide end-to-end payroll administration services to streamline your operations and ensure legislation is being met for all staff employed by the business.