Sydney Harbour to Pittwater: 7 Day New Years Getaway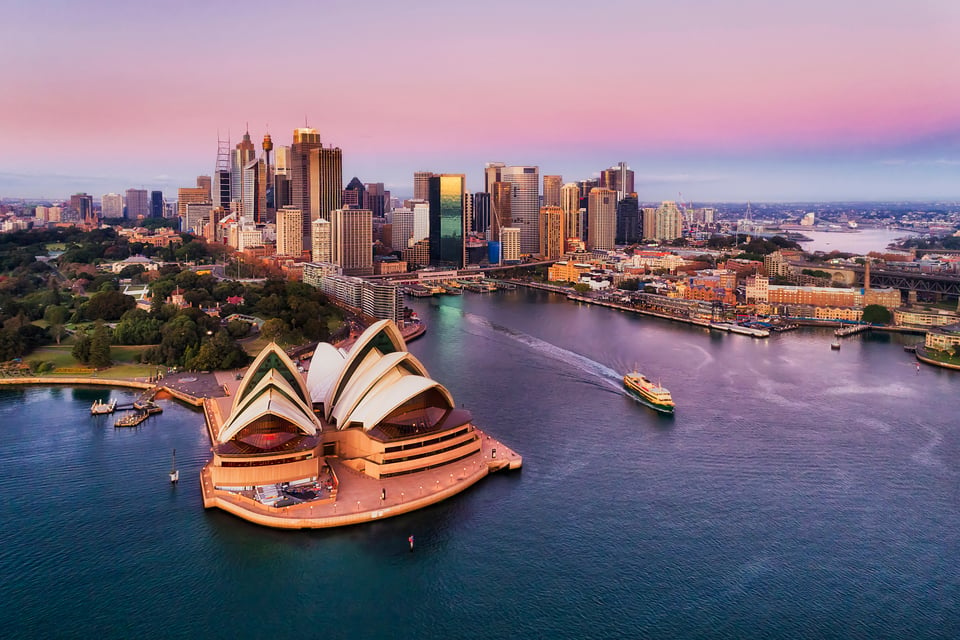 The perfect way to close off the year, and start your new year on the right note is by fully unwinding on your own private yacht charter. Pittwater offers the perfect setting for a serene escape, allowing you to indulge in gourmet dining, and unwind in luxury. Begin your adventure with a front-row seat to Sydney's world-renowned fireworks extravaganza before sailing to Pittwater's coastal paradise.
Day 1: New Year's Eve in Sydney Harbour
Stepping onto your private luxury yacht, you'll be greeted with a warm welcome and a glass of champagne. The crew will ensure you feel at home so you are prepared to fully relax and enjoy the next week of your yacht charter. Dinner onboard will prepared by your own private 5-star chef, paired with celebratory cocktails as your captain will cruise to your prime location for the night ahead. The highlight of the evening, of course, is the world-famous Sydney New Year's Eve fireworks. You'll have the best seat in the house as you watch the iconic firework display, right from the comfort of your private yacht.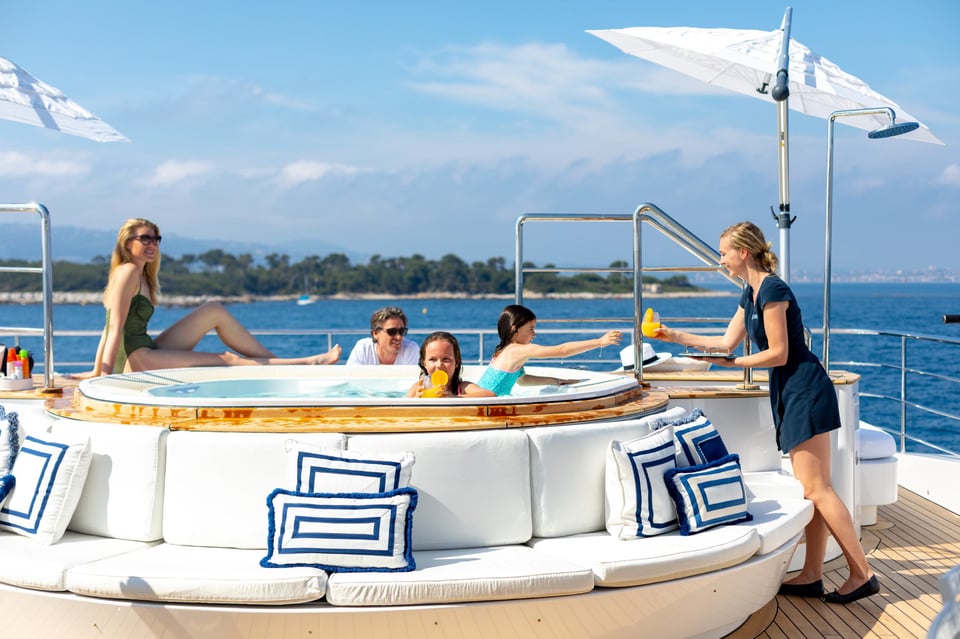 Day 2
After the late evening prior, the day is yours to entirely unwind at your own pace. Wake up to a hearty breakfast enjoyed on the deck of your yacht. After a delightful breakfast and a morning of complete lounging, you may start to feel up to a more lively afternoon. Engage in water sports like paddleboarding or snorkeling or simply relax and soak up the sun on deck. In the evening, enjoy cocktails at a waterfront bar under a vibrant summer skyline in Sydney.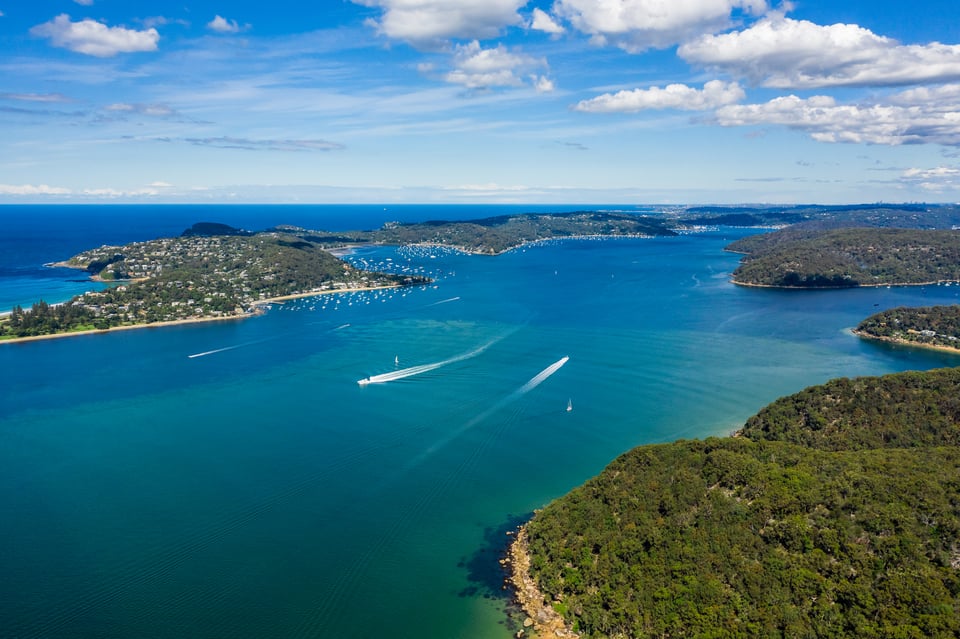 Day 3
Following an indulgent breakfast in the morning sun, your captain will take you on the tranquil journey to Pittwater. Arriving in the early afternoon, you'll have time for a leisurely swim or to explore the peaceful surroundings. The change of scenery brings a sense of calm and seclusion. The perfect evening can be spent at Bert's Bar and Brasserie, a renowned restaurant offering coastal cuisine at its finest. The combination of culinary excellence and waterfront views of Pittwater creates a remarkable experience.
Day 4
The best summer's day starts by indulging in a gourmet breakfast of pastries, fresh fruit, crepes & smoothies, soaking in the peaceful Pittwater surroundings. Unwind onboard, take dips in the crystal-clear waters, or explore the hidden coves nearby. If you're up for some extra pampering after a busy December, treat yourself to spa treatments available right on the yacht. As evening sets in, we'll fire up the BBQ onboard, so you can savor a delicious dinner under the starlit sky, and unwind with a late nightcap on the deck.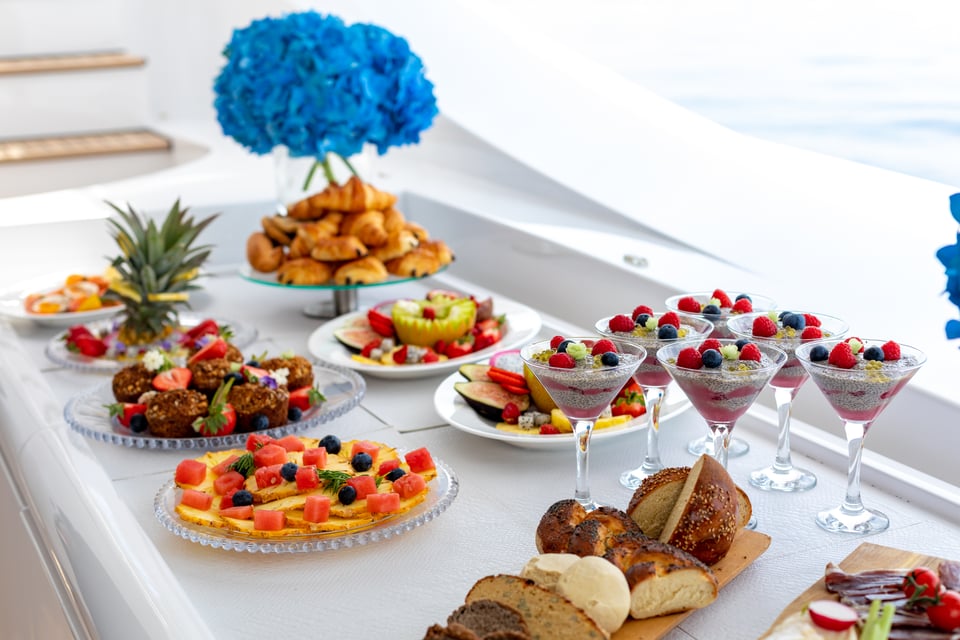 Day 5
Today marks the perfect day for a guided hike to Barrenjoey Lighthouse, a must-do activity. The hike rewards you with jaw-dropping panoramic views of Pittwater and the surroundings. Return to the yacht for a gourmet lunch prepared by your onboard chef. Spend your afternoon indulging in water activities or just lounging onboard, soaking in the stunning views. In the evening, dinner is served onboard, anchored in a serene bay. It's the perfect setting for a peaceful evening to reset yourself and start the new year on the right note.
Day 6
Today, we set course for The Newport, an upscale beachfront dining gem. Get ready to dive into a fresh seafood feast paired with refreshing cocktails for a long, lazy lunch in the sun. Enjoy cocktails and wine into the late afternoon, celebrating the start of a great year ahead. Your yacht provides the perfect vantage point for a stunning summer's sunset, followed by late night snacks and dessert's of your choosing.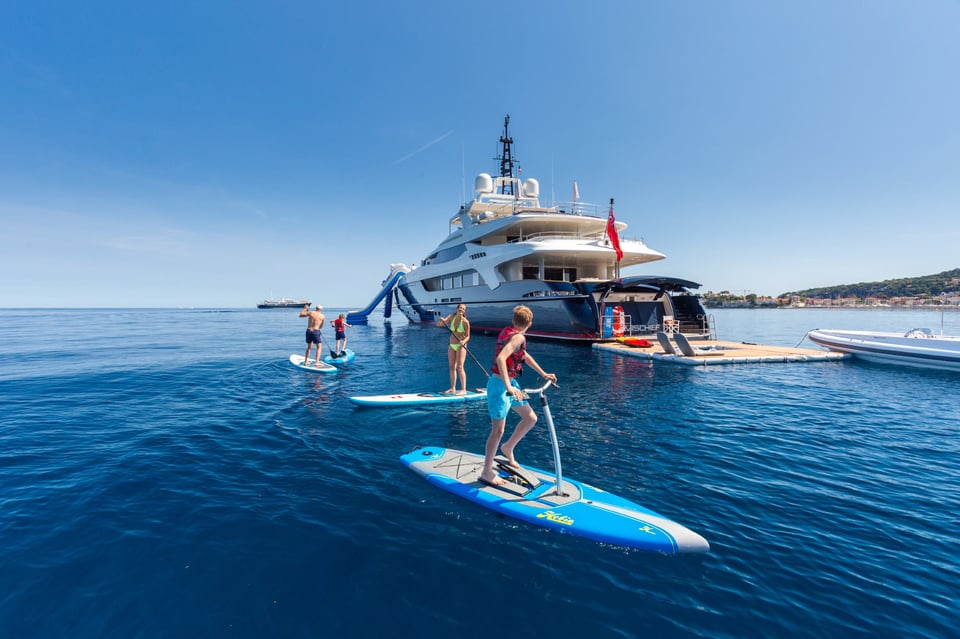 Day 7
It's time to make our way back to Sydney Harbour, enjoying breakfast and coffee during the tranquil morning cruise. We'll anchor your yacht in the prime location to spend your final day enjoying Flite Boards, jet skiing, or an inflatable slide and toys. After working up an appetite in the sun, cap off your charter with a special farewell dinner onboard; celebrating the unforgettable week of pure relaxation and lifelong memories.
Your New Year's Eve and Pittwater retreat is a unique blend of excitement and relaxation. Customize your experience to make it truly yours. Contact us today to start planning your unforgettable luxury yacht charter.
Popular Yachts For Charter this New Years Eve: