Corporate Events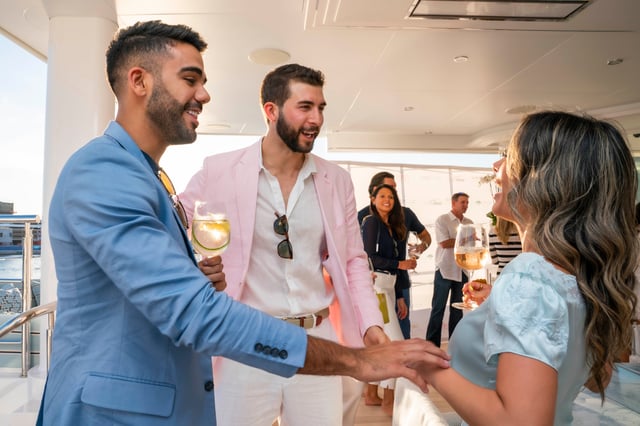 Book your next Corporate Event with Ahoy Club
If you're looking for a setting guaranteed to impress clients or colleagues, there is not better option than inviting your team to step onboard a luxury private yacht. Choosing a corporate yacht charter, or booking one of our exclusive properties, ensures you will receive impeccable service from beginning to end. From selecting the yacht, attentive crew and staff, five-star catering, exceptional facilities, and an events team, we're experts in helping bring awe-inspiring events to life.
Hiring a yacht on Sydney Harbour offers an upscale and exclusive ambiance. Our yachts provide a unique and memorable setting for your corporate event, giving you the opportunity to elevate your brand's image and position. An event aboard one of Ahoy Club's selection of upscale yachts is unmatched by any other venue.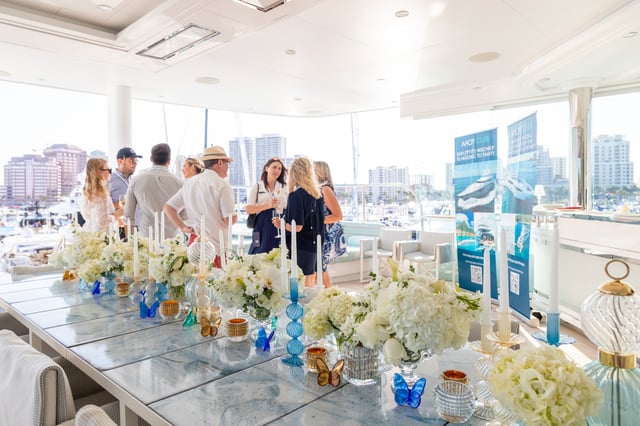 Expert Concierge Services
Ahoy Club offers an exceptional level of service, comprising experienced event planners, skilled chefs, professional service crew, and on-board amenities. Our yacht charters come with the high tech audio-visual technology to accommodate virtual meetings and presentations, and customized décor options, ensuring that every aspect of your corporate or brand event surpasses your expectations.
Privacy & Confidentiality
Be it a product launch, brand event, client hosting, or team-building activities, our range of yachts provide an extraordinary setting for these occasions. The exclusivity of a hosting your next event on a yacht sets it apart from crowded conventional venues. Whether it's a shareholder meeting, conference, or a private retreat for you and your team, the yacht's privacy and discretion ensure that proceedings are not interrupted.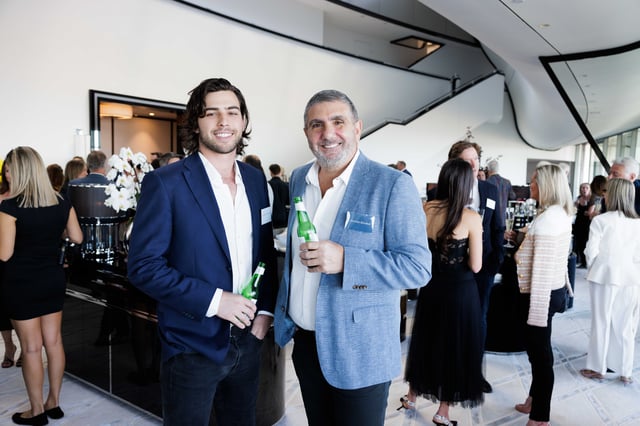 Venues Across Sydney
The location of your corporate event plays a significant role in your guests' overall experience, and Ahoy Club can also offer our list of luxury properties in Sydney which are situated in some of the most iconic and memorable locations. If a yacht is not for you, or if you would like to extend your yacht charter by staying at one of our luxury properties, we have the most premium options available to suit your needs. Whether it's an award winning penthouse offering with stunning views of the Sydney skyline at The Residence, or a luxury beachside retreat located in the iconic Palm Beach waterfront, our properties offer unique settings that will ensure your event stands out.
Our wide selection of luxury properties and yachts offer a blend of luxurious amenities and exceptional service making them the ideal choice for any company. Contact our team today to start planning your next corporate event with Ahoy Club.
Corporate Occassions
Client Hosting
Milestone Celebrations
Conferences
Team Building
Board Room Sessions
Workshops & Training