How to Hire a Yacht For Your Next Luxury Escape
When it comes to chartering a luxury superyacht, getting exactly what you want when going it alone can be tricky. With Ahoy Club, our seasoned team of experts go above and beyond to deliver your dream charter, no matter the destination or occasion. From day charters to term-charters, our specialist brokers, charterers and yacht owners bring a wealth of expertise and experience to the table, providing seamless planning and guidance, every step of the way.
Enjoy unrivalled service levels, access to some of the most luxurious superyachts in the world and expert guidance, creating a charter that fits you and your requirements, not the other way around. To help kickstart your next escape, here are the basics to hiring a yacht for your next luxury getaway.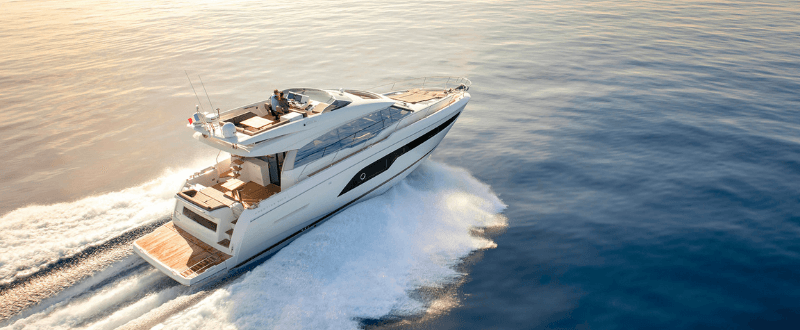 Finding Your Dream Yacht
The first step on your journey is finding your dream yacht. Are you looking for a classic sailing yacht, a motorised yacht or a luxurious hybrid superyacht? What facilities, amenities, and water toys will you need for your chosen destination? How many people are sailing and for how long?
At Ahoy Club, our team of yachting experts bring extensive specialist knowledge that will help you find your perfect match. From the size and type of superyacht you'll sail on, to the recreation equipment and onboard facilities – your yacht charter forms the basis of every other element of your getaway.
With unrivalled and exclusive access to over 4,000 superyachts, sailing yachts, motor yachts, gulets and catamarans, found on 7 continents and available 24/7, 365 days a year – the world is your oyster.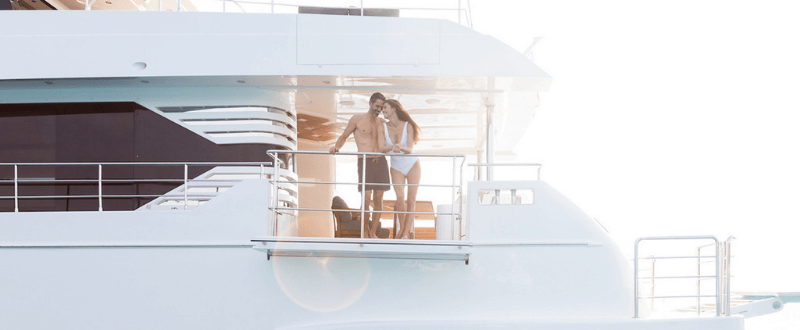 Creating Your Bespoke Itinerary
Once your chosen charter is confirmed, the next step is to complete your electronic preference sheet. This sheet helps us create a bespoke itinerary that delivers on everything that you could want. As an example, you'll be able to list your preferences for experiences, food, drink, facilities, destinations and more.
From car transfers, port bookings, restaurant reservations, resort bookings, custom menus, event planning and beyond, our concierge team works hard to create the yacht charter of your dreams from the very start – ensuring your every need is taken care of exactly as you deserve.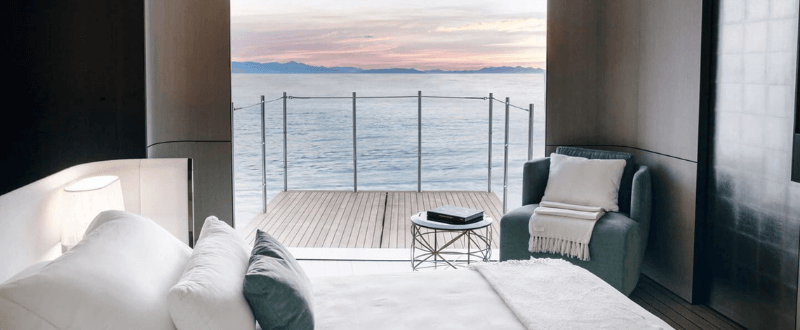 Signing Your Charter Agreement
The next step to securing your luxury yacht charter is to sign your charter agreement. This will be provided to you once your chosen yacht is verified as available for the dates given. The yacht charter agreement covers everything from your sailing dates, where you will embark and disembark fees, charges, taxes, and cancellation policies.
It will also highlight other points such as additional taxes or fees, payment terms, and any additional extras. Whether a day charter or a term charter, the charter agreement cements your plans in place and ensures things go without a hitch for the duration of your trip.
How & When to Make Payment
Charter payments are pretty straightforward and easy to understand. Typically, your charter fee will usually include the cost of your chosen yacht, its insurance and the crew. On top of this, the APA (advanced provisioning allowance) covers personal expenses such as food, drink, fuel and docking fees. APA is calculated at 30% of the yacht charter fee. Any APA funds not used are returned to you at the end of your charter. Anything over your APA must be paid before disembarking.
Tax and VAT are largely dependent on where your charter starts and which countries you'll visit during your charter. For example, in the Mediterranean, VAT can average out at 22%, while the Caribbean charges no tax. International waters typically attract lower rates. The team at Ahoy Club has relationships with global tax authorities, helping you get maximum value for your trip.
When booking your yacht charter, you'll need to make a deposit of 50% of your charter fee. The remaining 50%, plus any VAT and APA is payable five weeks before your charter is due to depart. It's also recommended to take out additional insurance to cover yourself against personal liability, medical, travel, accident, curtailment and cancellation.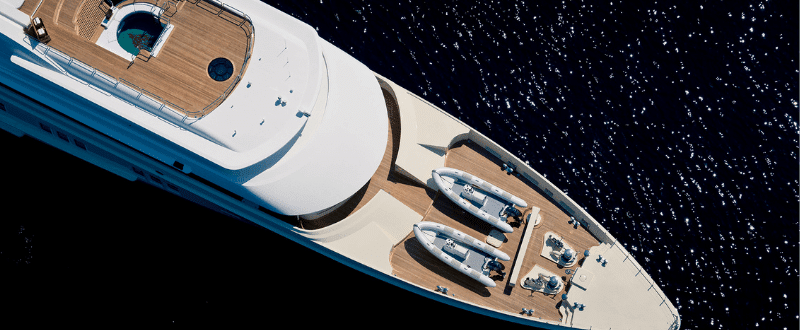 Privileged Access, Personalised Service
When it comes to creating the yacht charter of your dreams, Ahoy Club knows success is found in the finer details. From understanding the special needs of you and your party to your entertainment and sporting preferences, we prepare a meticulous plan of action that ensures your experience is one to remember.
With access to some of the most luxurious superyachts, catamarans, motor yachts and sailing yachts to be found, adding that extra special touch to your charter is our specialty. From the moment you get in touch to the day that your yacht charter departs and then ends, you'll receive nothing but the finest service levels and attention to detail, designed to go that extra mile.
Enjoy access to private chefs, a dedicated crew, modern amenities and luxury facilities on your chosen charter. Our team has personally sailed the seven seas, giving them first-hand experience with the best destinations, ports and attractions to visit – along with vast knowledge and expertise that can't be learnt online. Discover the difference and enjoy a new level of luxury when booking your next trip with Ahoy Club.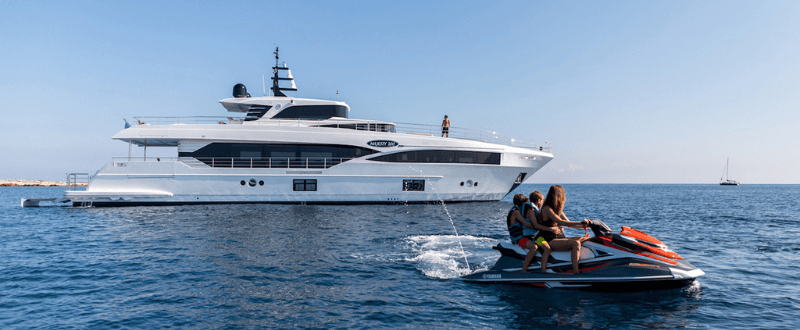 Book Your Next Luxury Escape, Today
Wake up under the hot Greek sun, explore the Maldives and Indian Ocean islands, set sail on the Great Barrier Reef and take in the best of North America. With destinations covering all four corners of the world, access to 4,000+ luxury yachts, a dedicated team of experts and unrivalled service levels, Ahoy Club delivers exactly what you ask for.
Ready to book your next luxury escape and plan the getaway of a lifetime? Get in touch today and let us take care of the planning so you can focus on relaxing, exploring and indulging your senses without any worries