The Best Way to Experience Vivid Sydney this Year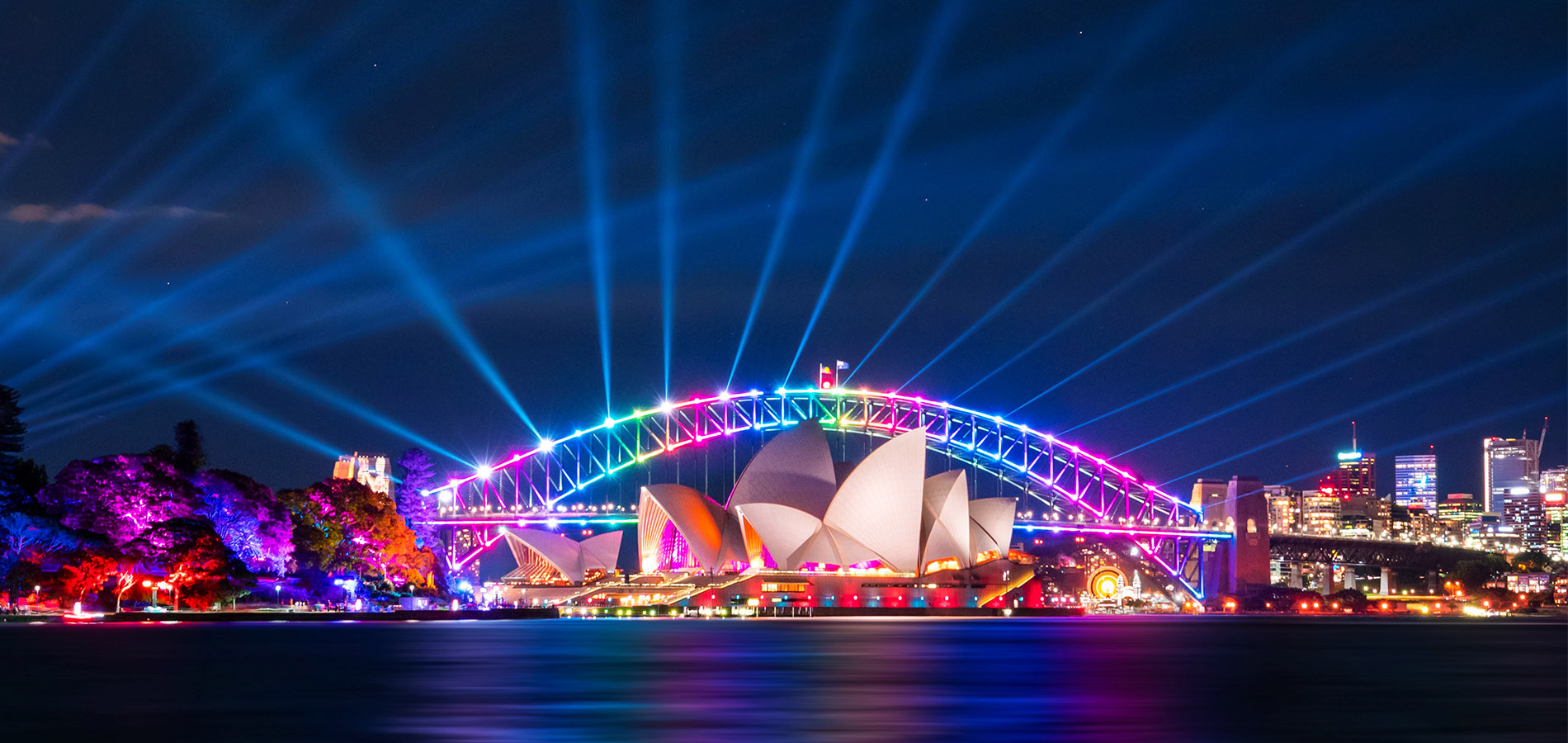 Over 23 nights every winter, the city of Sydney puts on the spectacular lightshow that we know and love, Sydney Vivid Festival. This year we can expect Sydney Harbour to yet again transform into a kaleidoscopic spectacle with art installations covering the iconic Harbour Bridge, Opera House, Taronga Zoo, and many other surrounding areas for their biggest art and lightshow installation yet.
A VIP Experience
In 2019, Vivid Sydney was the awarded the largest festival of lights and music in the world, with a record of 2.4 million attendees walking through the streets of Sydney to view the lights. Avoid the crowds this year, and instead take a VIP private cruise alongside the breathtaking display onboard a luxurious charter on board a yacht with Ahoy Club to experience the festival from a whole new level.
As one of the most famous yacht charter destinations in the world, Sydney Harbour is the perfect location to access a unique viewpoint for the art festival. This year, Ahoy Club has reserved some of our favourite yachts for private VIP charters offering a front row seat to Vivid and an unforgettable experience on the habour.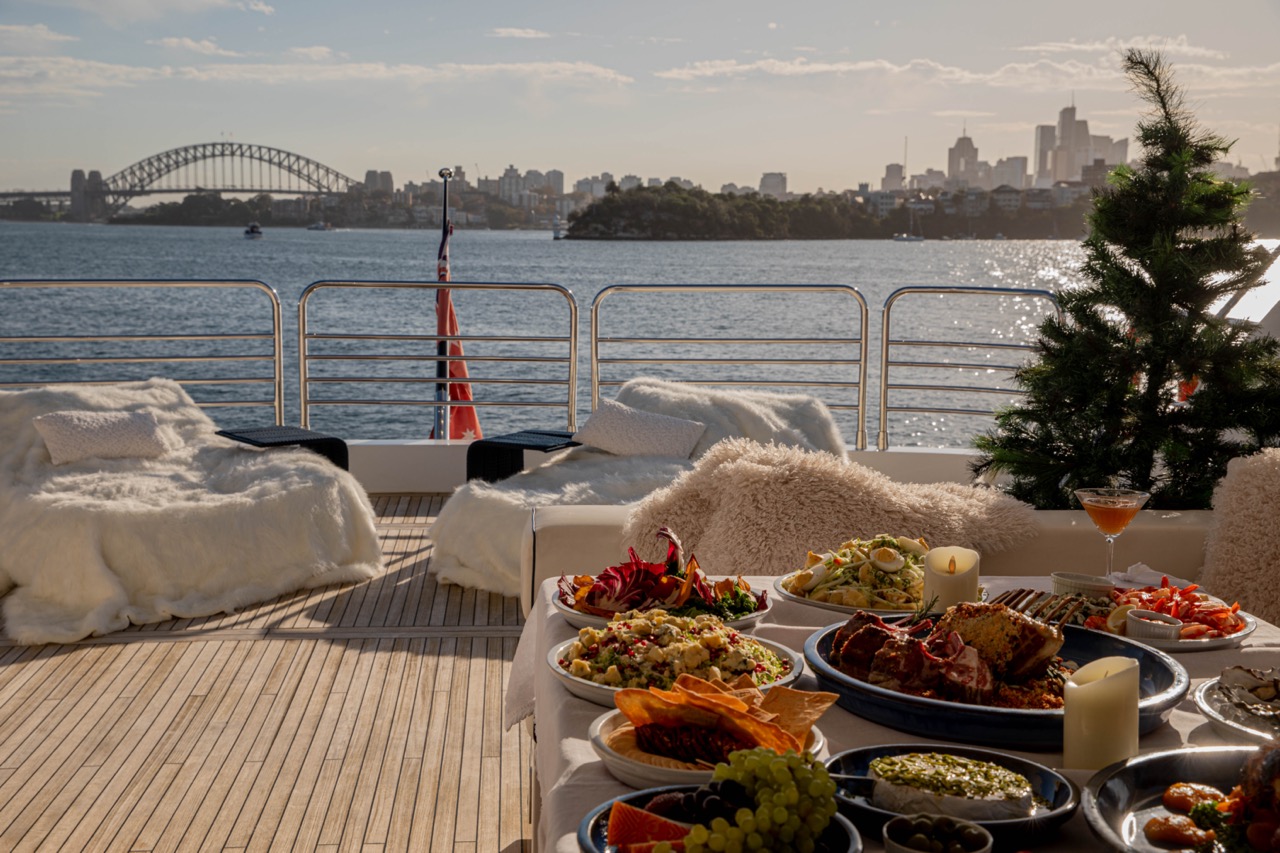 chaos
This year, our yachts have been dressed to impress. Guests will be able to fully emerse themselves in the experience to enjoy the lightshow from an Apres Ski Lodge themed winter wonderland on board our favourite 30M superyacht CHAOS.
Start with a cocktail on arrival once stepping onboard to set the tone for your 3 hour charter experience. You and your crew will get to enjoy a complimentary hearty winter grazing station across mulitple dining and entertaining areas onboard, with our professional waitstaff whipping up your cocktail requests all night.
CHAOS is completely weather protected so you can enjoy the view of Vivid both indoors and out. And if its a chilly night, rug up with our winter wonderland oodies and blankets, and enjoy a hot drink on the deck underneath the spectacular city lights to enjoy an atmosphere that is truly like no other.
double & trouble
Round up your friends, and enjoy a bottomless beverage package onboard one of our favourite 13M yachts DOUBLE & TROUBLE. These iconic yachts promise to provide a good time, and this year they will be cruising across Sydney Harbour to take you to see the best spots to view the Vivid spectacle.
On this winter dinner cruise, you will be able to enjoy unlimited mulled wine or dirty hot chocolates around your winter grazing table, with a backdrop of a spectacular harbour sunset. Enjoy the atmosphere onboard as the sun goes down, and crank up your music as the Vivid lights begin to come to life across the habour.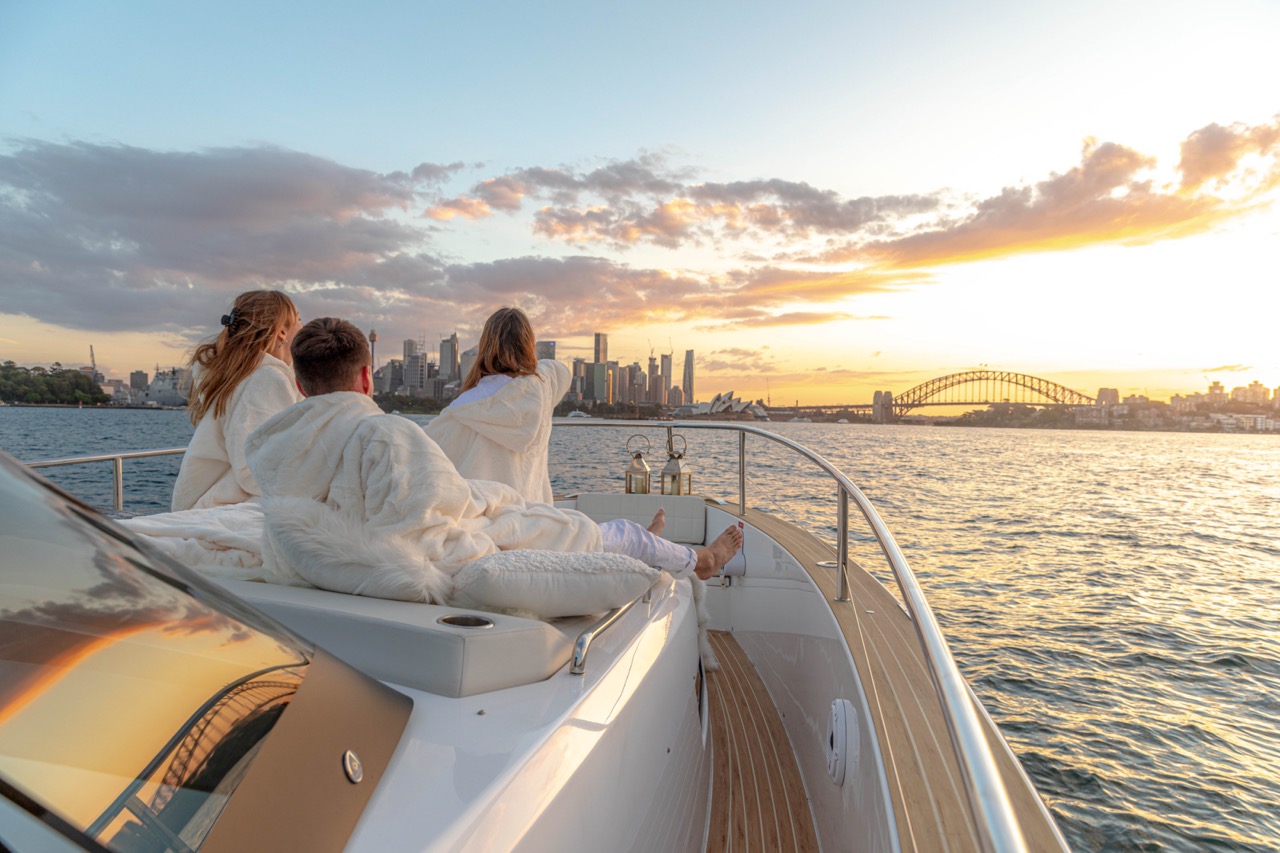 Perfect for Special Occasions
There is no better way to celebrate your big occasions this winter than with an unforgettable luxury yacht party that promises to provide a fun-filled time, completely hassle-free. With room for up to 36 guests, our yachts have multiple packages for any group size to create the perfect atmosphere for your guests.
Birthday Party
Take the opportunity this winter to celebrate your birthday with the iconic Sydney Harbour backdrop, and show your friends to a good time with our 5-star food and beverage packages onboard. Inviting your friends onboard Chaos, Trouble or Double is the perfect way to ensure you have an unforgettable evening celebrating your special day.
Corporate Party
This year, we're offering a fine dining experience on board Chaos with our personal 5-star chefs providing an exquisite menu selection for you and your guests. Why not pass on the restaurant reservation for your corporate celebration, and instead give your team and work colleagues a night they'll enjoy onboard a luxury yacht charter to celebrate a successful quarter or EOFY.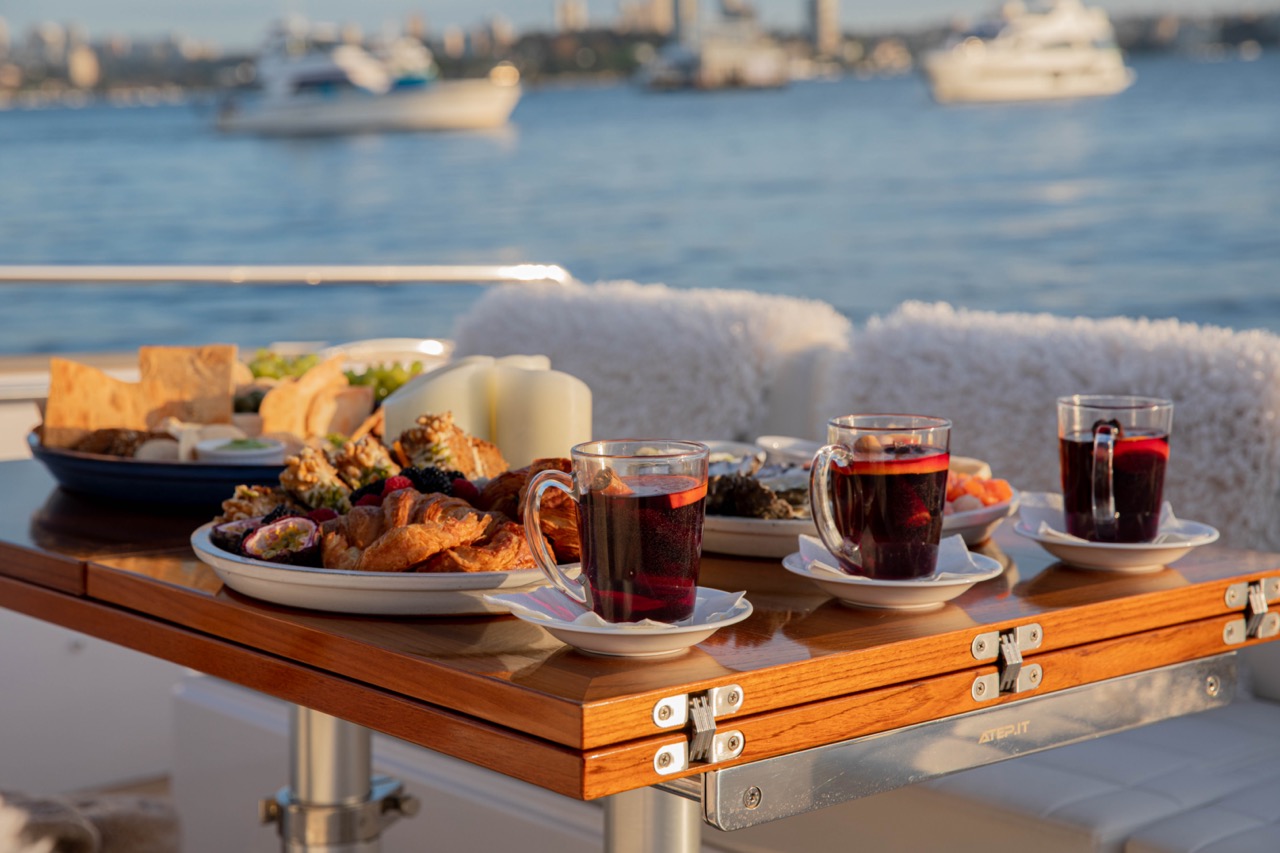 Immersive Waterfront Experience
It is the perfect time of year to spend an evening on the harbour with the reflections of Vivid across the water creating a charming and idyllic atmosphere that cannot be experienced any other time of year. The perfect evening is waiting to be had; enjoy the crisp air surrounded by good company, with our professional team available to fill your cup as your toast to the sunset. This is truly our favourite way to experience the magic of Sydney in the wintertime, and is not an experience to be missed. Our team is here to answer any questions in your planning process.
enquire now
You May Also Like