A Day on Sydney Harbour on a Luxury Yacht Charter
When it comes to day chartering a yacht, there are few destinations more perfect for the experience than Sydney Harbour in Summer. With the heart and life of the city situated on its stunning coastline, there's no better way to take in everything Sydney has to offer than via a private luxury cruise through Sydney Harbour.
Many of Sydney's best restaurants, bars, and venues are located on the water's edge, meaning you have instant access to and from wherever you want to go when you book a private yacht charter to explore Sydney Harbour for the day. Our team will work with you to create a bespoke itinerary to ensure that your experience is exactly what you dreamed of.
For some inspiration, we've put together an example of how you might like to spend your day chartering a yacht on Sydney Harbour.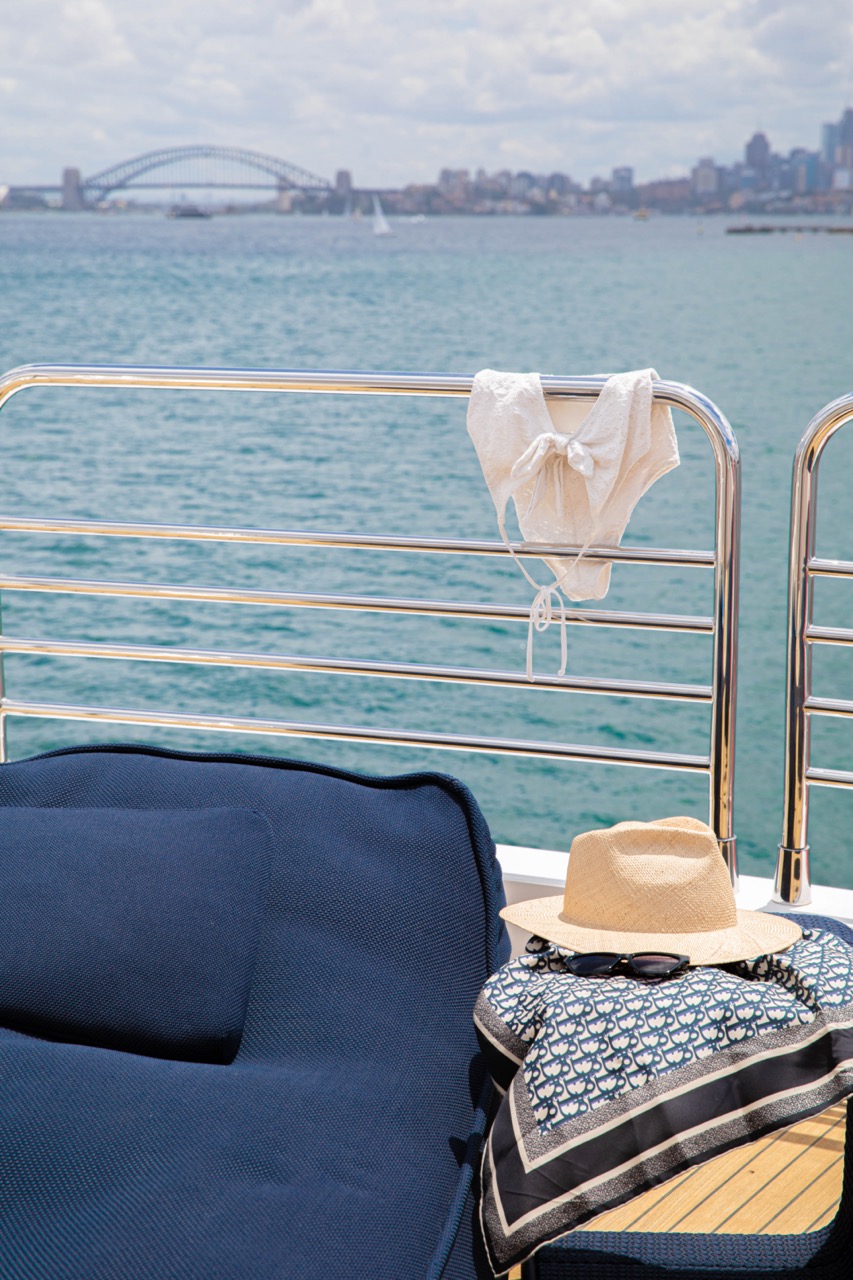 1:30 pm - Departure from King St Wharf
Get picked up on your superyacht in the heart of the Sydney CBD after a day of shopping and exploring the city's heart. Your yacht and its expert crew will be there to welcome you onboard with arrival drinks as you settle in.
2:15 pm - Lunch Onboard
You and your guests will make your way to the yacht's sundeck for a fine-dining experience custom-tailored for you. Our onboard chefs have worked at some of the world's best restaurants, and work closely with our guest experience team to curate the perfect menu to enjoy in serene privacy, with a view better than any restaurant on land could offer as you cruise around the picturesque Sydney Harbour.
3:30 pm - Anchor at Milk Beach
After lunch, your yacht will cruise over to Milk Beach, a little harbour gem situated in the quiet and affluent Sydney suburb of Vaucluse. Surrounded by Sydney Harbour National Park, it's only accessible via foot… or boat! Forget the trouble of finding a secluded spot on the shore, battling with sand, or worrying about your belongings - simply jump off your yacht and right into the warm Summer water, and climb back up to soak up the sunshine on your private floating paradise.
Fancy a bit more activity and adventure? Turn Sydney Harbour into a playground - various water toys can be used, such as paddleboards and sea bobs, which your crew will happily set up and help you out with!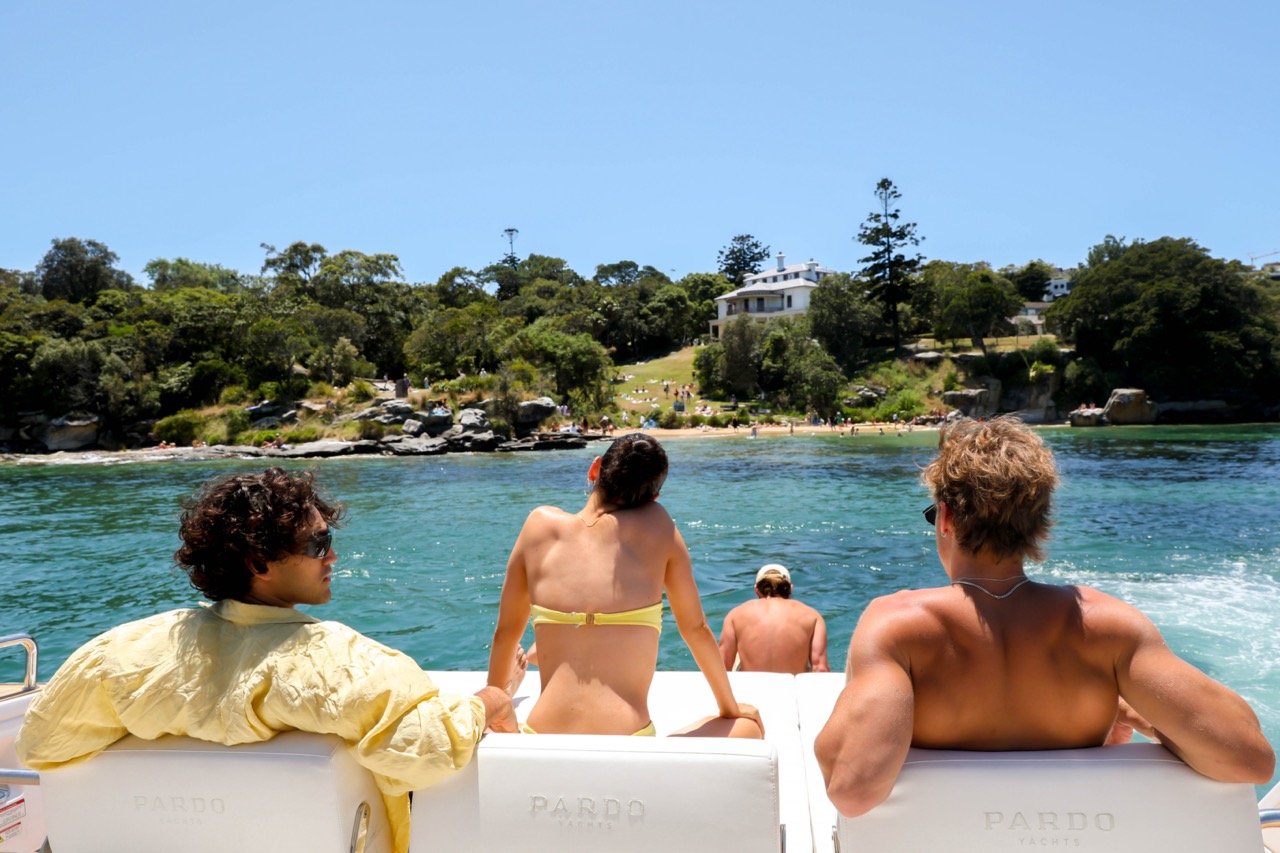 5:30 pm - Depart at Rose Bay Wharf
After you rinse off and change out of your swimwear, your captain will sail you back to Rose Bay wharf, right at the doorstep of Catalina Restaurant for your 6 o'clock booking. Enjoy the iconic waterfront harbour views at this iconic Sydney establishment to round off the perfect day out on the Harbour.
Whether it's a milestone celebration you want to live to the fullest, or you're just visiting Sydney for the first time and want to experience it in the best way possible, our team can help build you the perfect itinerary onboard one of over 100 yachts on Sydney Harbour to ensure that your day is everything you want and more. We are experts in delivering bespoke, luxury experiences that cater to every need, and Sydney Harbour is one of our favourite destinations to help our guests explore.