What to Expect On a Luxury Yacht Vacation
Looking to add that extra special touch to your vacations? Chartering a luxury yacht is the ultimate way to see the world. Whether sailing the Mediterranean, exploring the tropical waters of Southeast Asia or circumnavigating Australia, comfort, style and attention to detail come as standard.
Fitted with luxurious and opulent amenities and furnishings, impressive swimming pools and jacuzzis, advanced entertainment systems and plenty of space to enjoy a private and relaxing escape – make the most of a uniquely customised yachting experience that takes care of all your wants and needs.
Complete with a dedicated crew, private chef and your very own personal concierge team, creating the trip of a lifetime has never been easier. Here's what to expect on a luxury yacht vacation with Ahoy Club.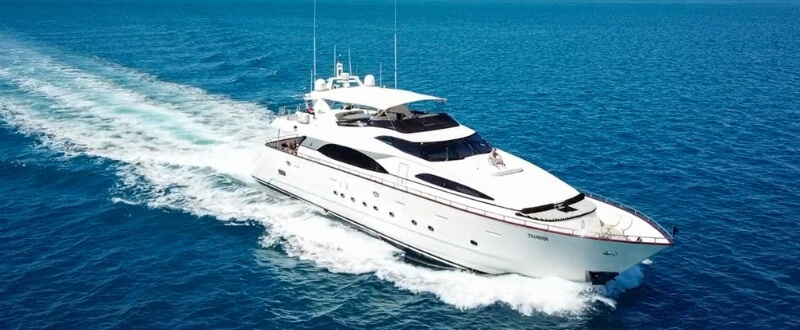 A Dedicated & Professional Crew
A luxury superyacht vacation doesn't happen on its own, which is where your dedicated and professional crew come into play. From the captain to the cleaning team and a personal chef to the concierge – you ge t to enjoy an effortless escape with an incredible crew ready to take care of you.
Pre-planned meals and special events can be catered for, dishing up Michelin-style fare served by your onboard staff. Feel like enjoying a cocktail at midnight? Head to the bar and order what you like. Take breakfast on the deck and return to rooms that have been turned, cleaned and changed to perfection.
Whether you're heading off to a far-flung exotic destination, sailing in the footsteps of Antarctic explorers or visiting a popular tourist destination, you'll have access to knowledgeable experts and planne rs who can make it all happen.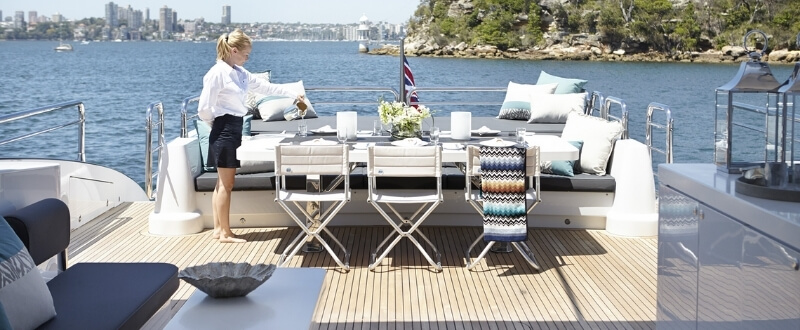 Amenities, Water Toys & Entertainment
When it comes to maximum fun and entertainment, having access to the best amenities, facilities, and water toys is a surefire way to get started . Kick back and enjoy a private jacuzzi while watching the sunset over the Carribean , hit the water on jet skis, inflatable slides, tenders and toys, and relax with drinks on deck in your own private bar.
Superyachts are all about redefining luxury, bringing sumptuous interior design, state of the art technology and superior comfort together. Enjoy 24/7 WiFi connectivity, flat-screen TV's, smart technology an d cinema rooms no matter where you travel. Entertain guests with exceptional meals and refreshments while taking in the views and spend your days doing the things you love most.
Whether you're looking for a yacht that comes fitted with a gym, sauna, pool and spa or something made for impressing guests, Ahoy Club has exactly what you're looking for.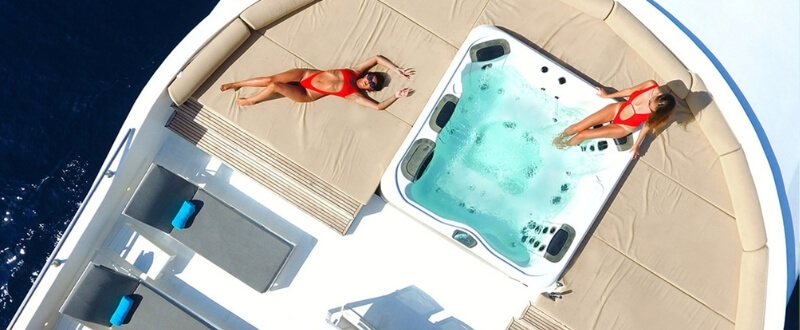 Impeccable Gourmet Cuisine
Cuisine plays a big part when chartering a luxury superyacht, treating your tastebuds to a flavour-loaded experience, come day or night. Much more than simply grabbing a bite to eat, you get to enjoy your ve ry own 5-star floating restaurant that combines delicious food and drink with spectacular ocean views.
Dig into fresh seafood while floating off the coast of Thailand, savour local degustation menus in the heart of the Mediterranean, enjoy vegan or vegetarian cuisine in the waters of Australia or sample exoti c flavours in the Indian Ocean.
Your private chef will cook up a storm in the kitchen from fresh and nutritional ingredients to fully-tailored meal plans, prepping to all specified dietary requirements and preferences.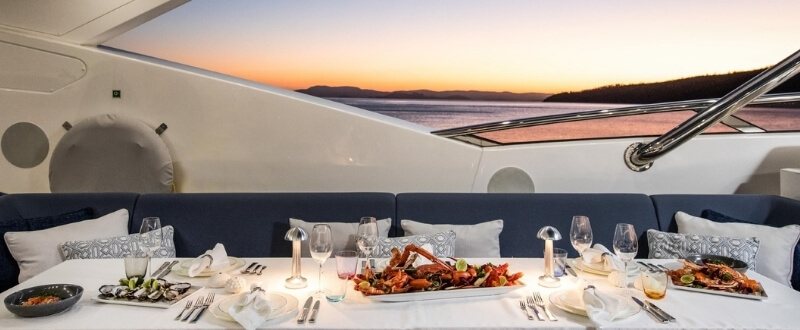 Breathtaking Experiences
Luxury yacht vacations are more than sailing from destination to destination; they are about making every experience one to remember. From swimming with pigs in the Bahamas, diving the Great Barrier Reef, tr ekking along Antarctic glaciers to waking up to Capri's Faraglioni – anything is possible.
Spend time island-hopping around the Balearics, enjoy dinner while overlooking Santorini, swim with turtles and dolphins in Australia or get up close and personal with migrating whales in South America. Supe ryachts are all about experiencing the world from a whole new perspective, giving you direct access to the unexplored, unimaginable and unforgettable.
Creating your dream itinerary, including everything you want to see and explore, is a priority. Whether you're looking for local experiences or something extra special, a luxury yacht vacation is built aroun d your requests – no matter how grand or humble they may be.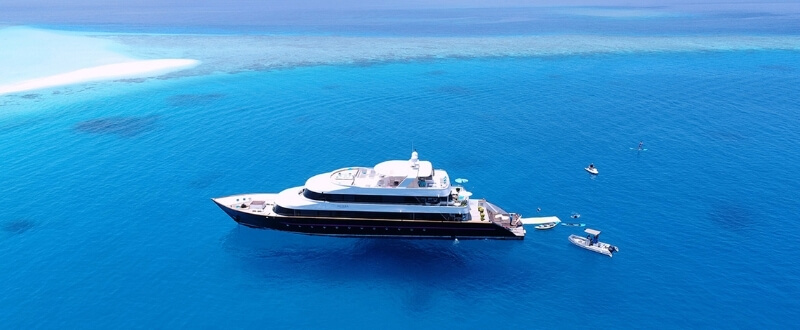 A Dedicated Agent & Personal Concierge Team
At Ahoy Club, planning a luxury yacht vacation starts from the very moment you get in touch. Enjoy a truly personalised service with your dedicated agent and personal concierge team, who go above and beyond to ensure all of your requirements are met.
From planning the best places to visit on your yacht charter to private access to premium sites, creating a gourmet menu from start to end and arranging exclusive entertainment. It's the attention to detail and additional touches that build an extra-special escape.
Maximum Privacy & Relaxation
Escape the crowds and enjoy a more personal vacation where privacy and relaxation take the top spot. Superyachts give you the freedom to create a trip that is tailored to you, essentially removing all bounda ries and restrictions hotels and villas have.
On a superyacht, you can fall asleep in one country and wake up in another, visiting isolated destinations, must-see attractions and far-flung locations – all in the lap of luxury. The only people around you are those you have chosen, giving you a more intimate and enjoyable way to travel.
Another benefit of a superyacht charter is that you can discover destinations that other water-bound modes, such as a cruise ship, can't. From private beaches and isolated islands to offshore idylls and shal low waters, yacht's help make those inaccessible places accessible.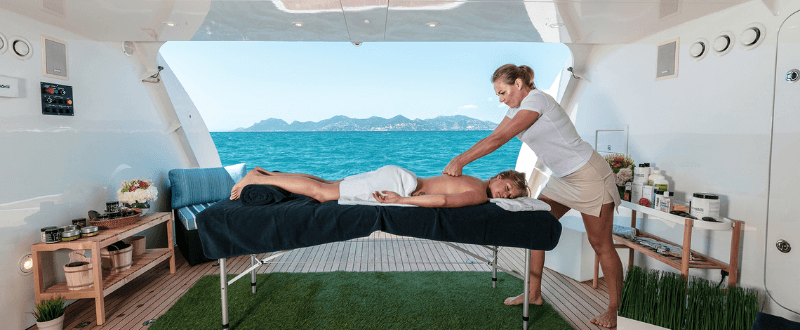 Rediscover The True Meaning Of Luxury
From the moment you get in touch until the time your vacation finishes, Ahoy Club helps you rediscover the true meaning of luxury.
Whether you want to plan the perfect escape in the Mediterranean, build the ultimate itinerary for an Australian getaway or explore your op tions for an Antarctic superyacht charter, we're here to help and have sample itineraries waiting to inspire you.
All you have to do is get in touch and let u s create the yacht charter vacation of your dreams.