Best superyachts with pools
Best superyachts with pools
One of the most important amenity on-board a superyacht, a zone where owners and guests enjoy their relaxation most, are definitely superyacht swimming pools. Ahoy Club lists 10 famous superyachts that boost some of the finest swimming pools on-board.
1. KISMET
Builder: Lürssen (2014)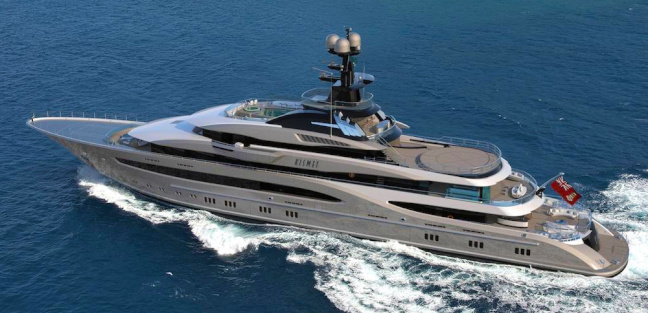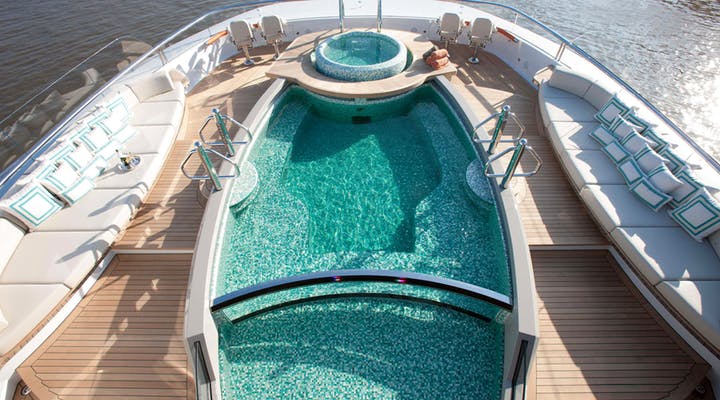 Built in 2014, the 95-metre KISMET stretches over five decks, designed with corporate entertainment and charter in mind, thus suitable for parties of up to 270 guests. The superyacht is fitted with a large swimming pool and Jacuzzi area, spa zone along with movie theatre, an outdoor fireplace and winter garden.
As an innovative feature, KISMET boasts video walls, extending up to two decks high, able to show regular television but programmed to display high-definition moving artwork.
2. FLYING FOX
Builder: Lürssen (2019)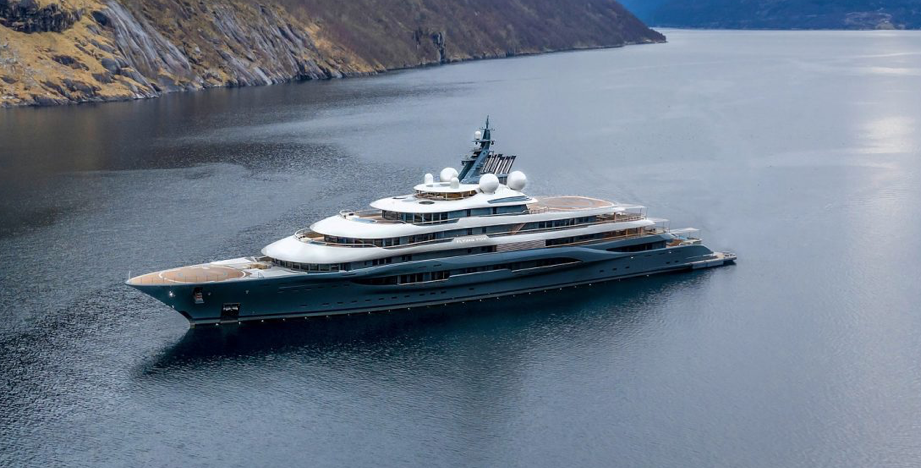 The impressive 130-metre Lürssen superyacht FLYING FOX was delivered to her owner in March 2019. The superyacht boasts the most elegant and graceful exterior design by Espen Oeino, maintaining striking looks despite her massive volume of 9,100 GT. She can accommodate up to 22 guests across 11 staterooms, along with a crew of 54.
One of the most distinctive features on-board FLYING FOX is her large 39-foot swimming pool, along with an extra-wide swim platform, beach club, on-deck Jacuzzi and sundeck. There is also a 13,000-square-foot spa that offers a hammam, sauna, massage area and a gym.
3.CHRISTINA O
Builder: Canadian Vickers (1943)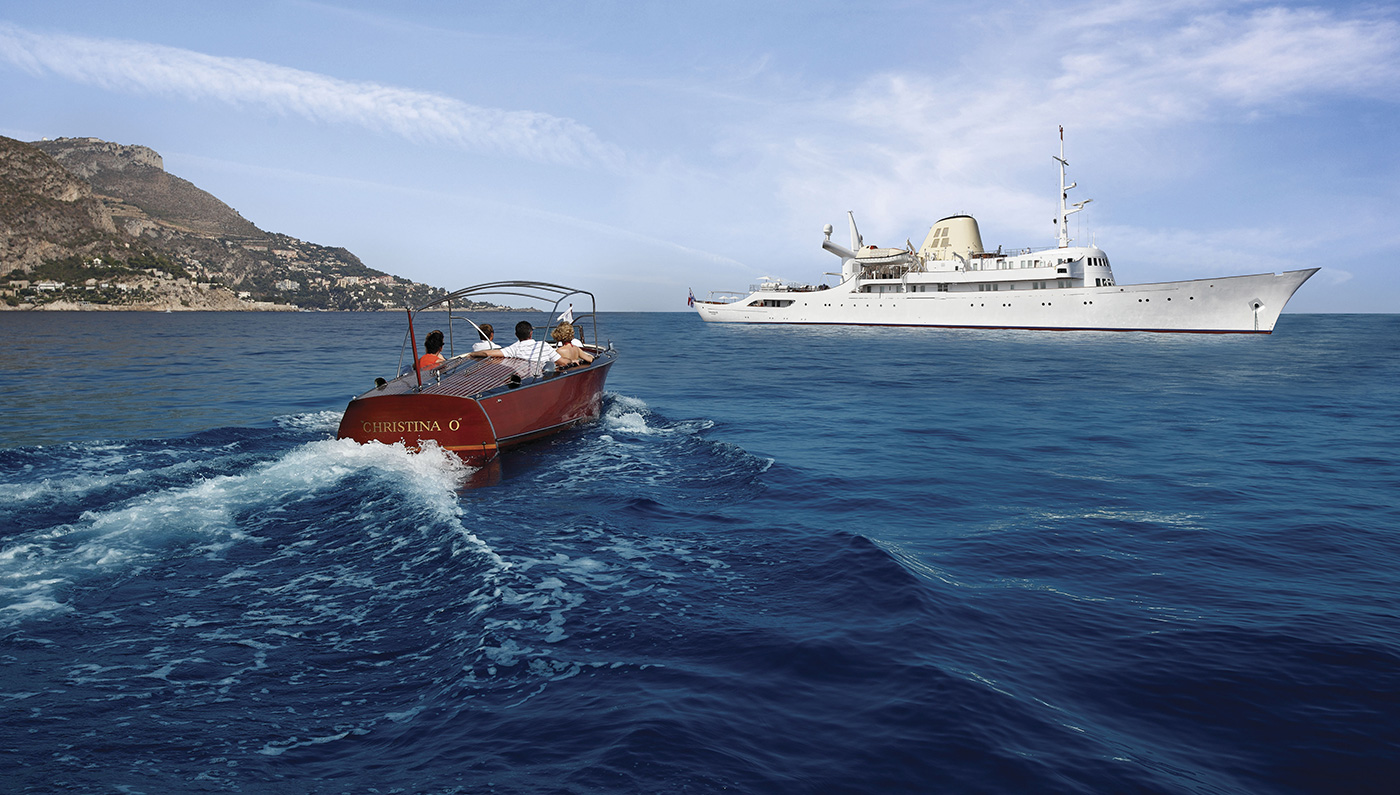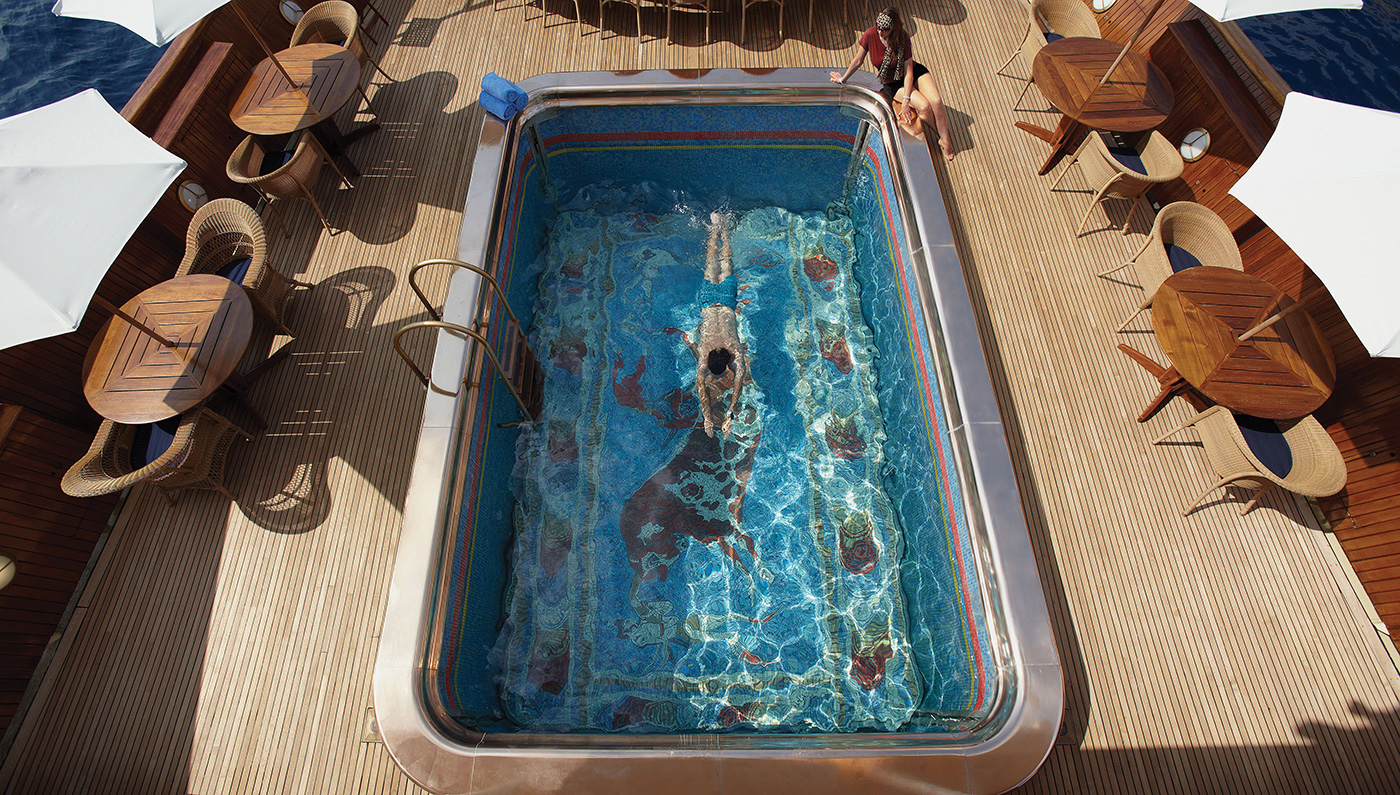 The iconic 99-metre superyacht Christina O was built by Canadian Vickers back in 1943 as Canadian WWII frigate. She was acquired by Aristotle Onassis in 1954.
Completely rebuilt in 2001, this superyacht features a beam of 10.9 metres. She plays host to 17 staterooms, a dining room with capacity for 40 people and a Jacuzzi and a splendid salt water fantail swimming pool with a blue Minoan bull mosaic floor that can be easily transformed into a dance floor.
4. FAITH
Builder Feadship (2017)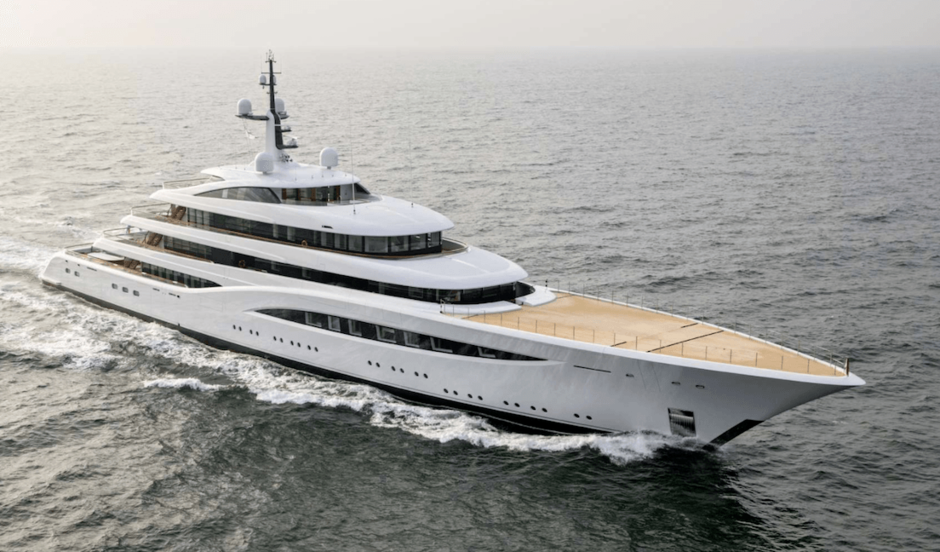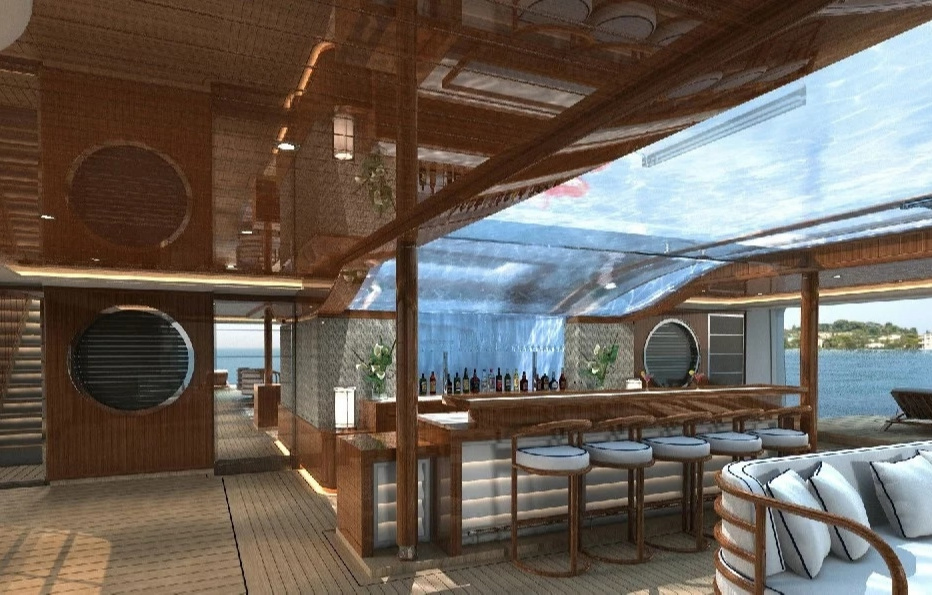 This superyacht measures 96.55 metres and has a steel hull and aluminium superstructure. Redman Whiteley Dixon was responsible for FAITH' exterior design, with Chahan Interior working on the interiors and De Voogt Naval Architects on the naval architecture. She can accommodates up to 18 guests across 7 doubles and 2 twins, as well as a crew of 34.
Faith is famous for her glass pool with a curved bottom hanging over the lounge area with a bar, along with a double-sided fireplace, a beach club that opens on three sides, a "soaring" staircase, a real wood pizza oven on a sundeck, and master suite with three-metre ceiling.
5. SAILING YACHT A
Builder: Nobiskrug (2017)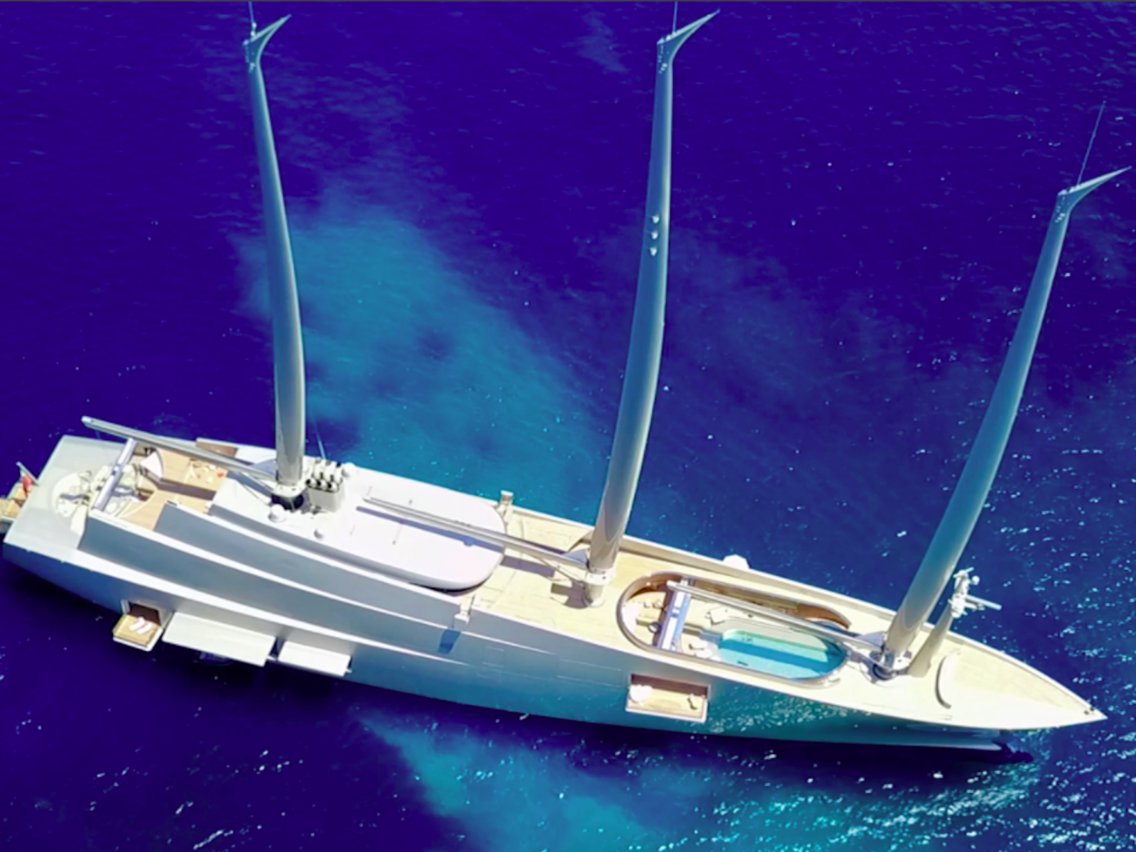 Currently the 10th largest superyacht in the world and one of the most futuristic ones, the 142.8-metre S/Y A was built by German yard Nobiskrug in 2017. The yacht features exterior and interior designs by Philippe Starck. With masts taller than Big Ben at nearly 100 meters in height, S/Y A reaches a top speed of 20 knots without using her sails.
Among the yacht's key known features is an underwater observation pod and a large swimming pool with a retractable roof located towards the bow.
6. OCEAN VICTORY
Builder: Fincantieri (2014)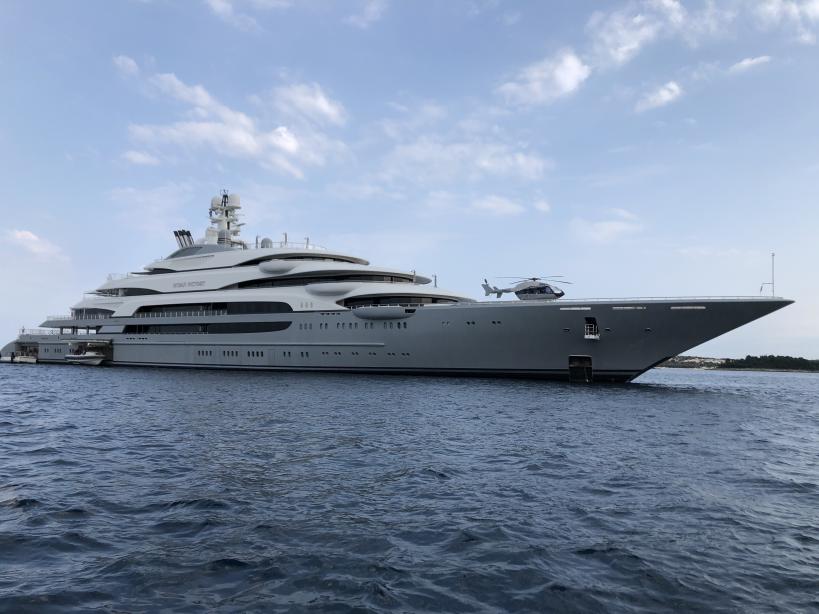 At the time of delivery, the 140-metre OCEAN VICTORY was the largest superyacht constructed in Italy and the 9th largest yacht in the world.
This seven-deck vessel is packed with such alluring features as 6 pools spread out over her 7 decks, an internal foldable dock hosting a 14-metre tender, a helideck with lifting platform and internal helicopter hangar and a spacious (over 300 m2) spa zone. As to accommodation capacity, she can house up to 36 guests on-board.
7. DILBAR
Builder: Lurssen (2016)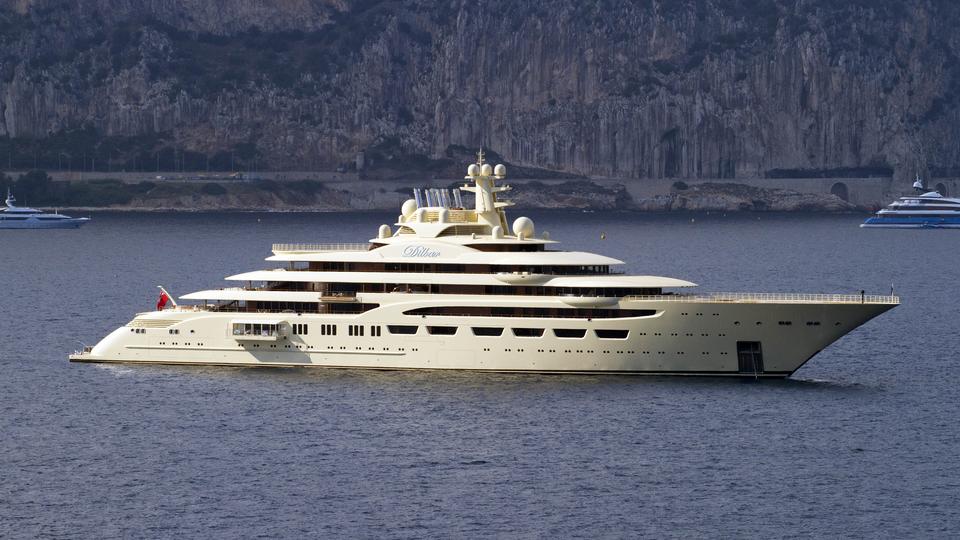 The 156-metre yacht was launched at Lürssen facility in 2015. With her gross tonnage of 15,917 tons, she has officially become the world's largest yacht by volume. DILBAR boasts exterior design by Espen Oeino and interior styling by Andrew Winch. DILBAR features a combined 3,800 square meters of living space, being able to host up to 40 guests and a crew of 80.
Following her delivery in June 2016, Lürssen also claimed two records for DILBAR — her 180-cubic-metre swimming pool is believed to be the largest on any yacht ever built, while the 30,000 kw diesel electric power plant is thought to be the most powerful ever fitted to a superyacht, giving her a cruising speed of 22.5 knots.
8. Eclipse
Builder: Blohm+Voss (2010)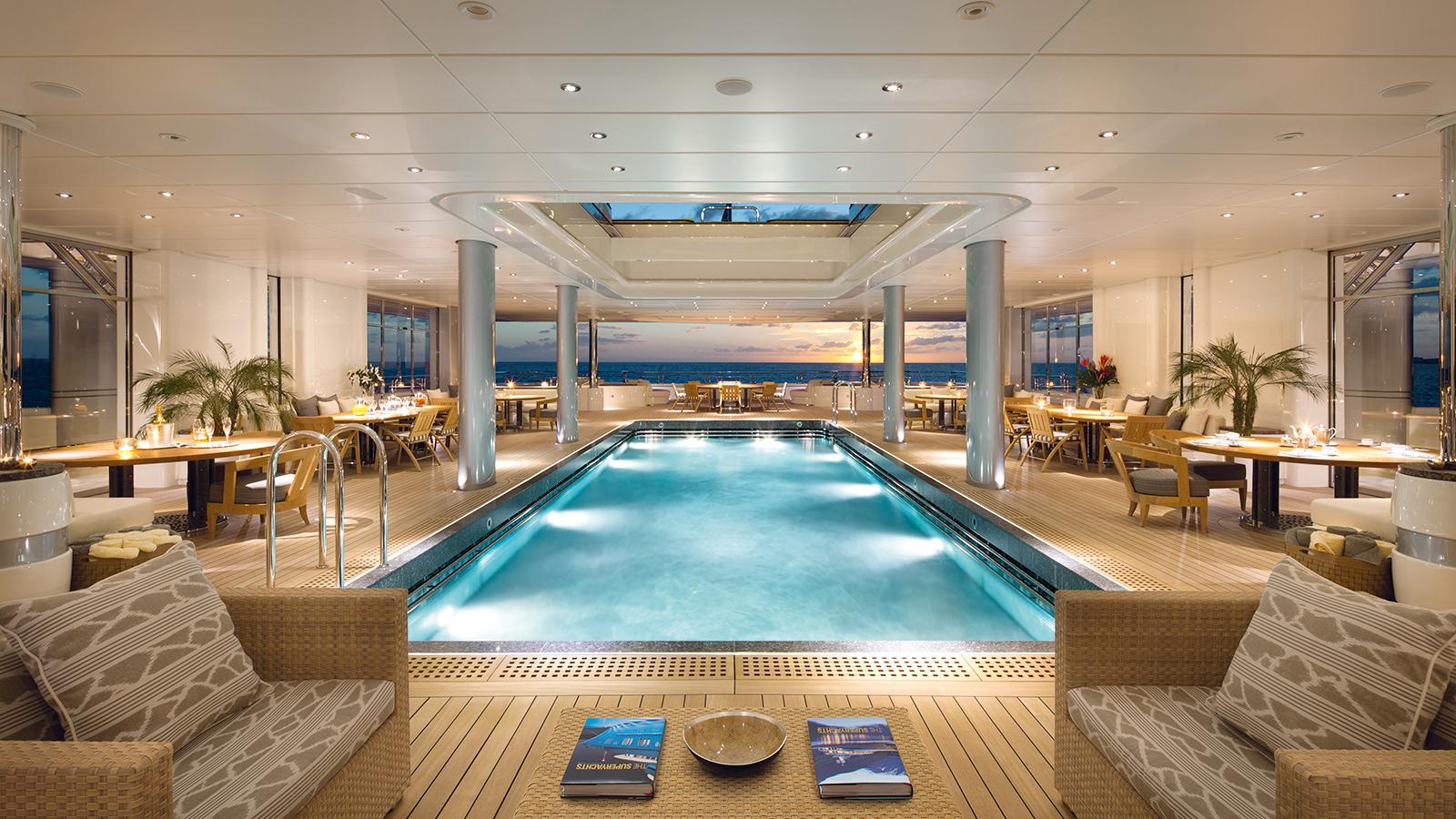 Delivered in 2010 by German shipyard Blohm+Voss as the largest yacht in the world, ECLIPSE held the title until the delivery of the 180-metre AZZAM in 2013.
Eclipse's pool was designed by the Terence Disdale, and is 15-metre long. The pool can turn the area into a dance floor by lifting its bottom, or raise it to create a paddling pool.
9. LUNA
Builder: Lloyd Werft (2010)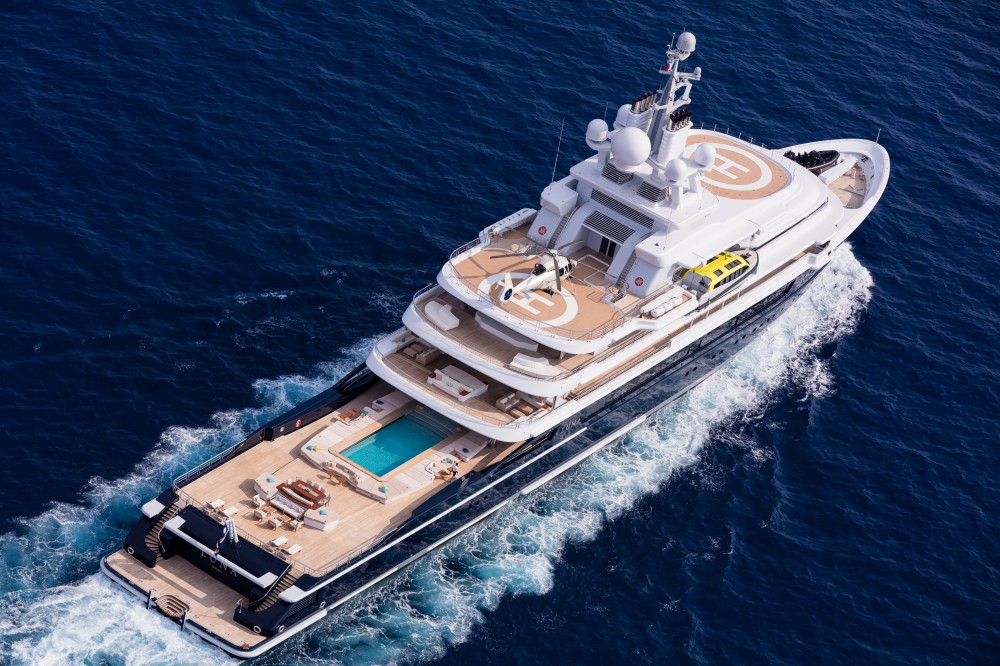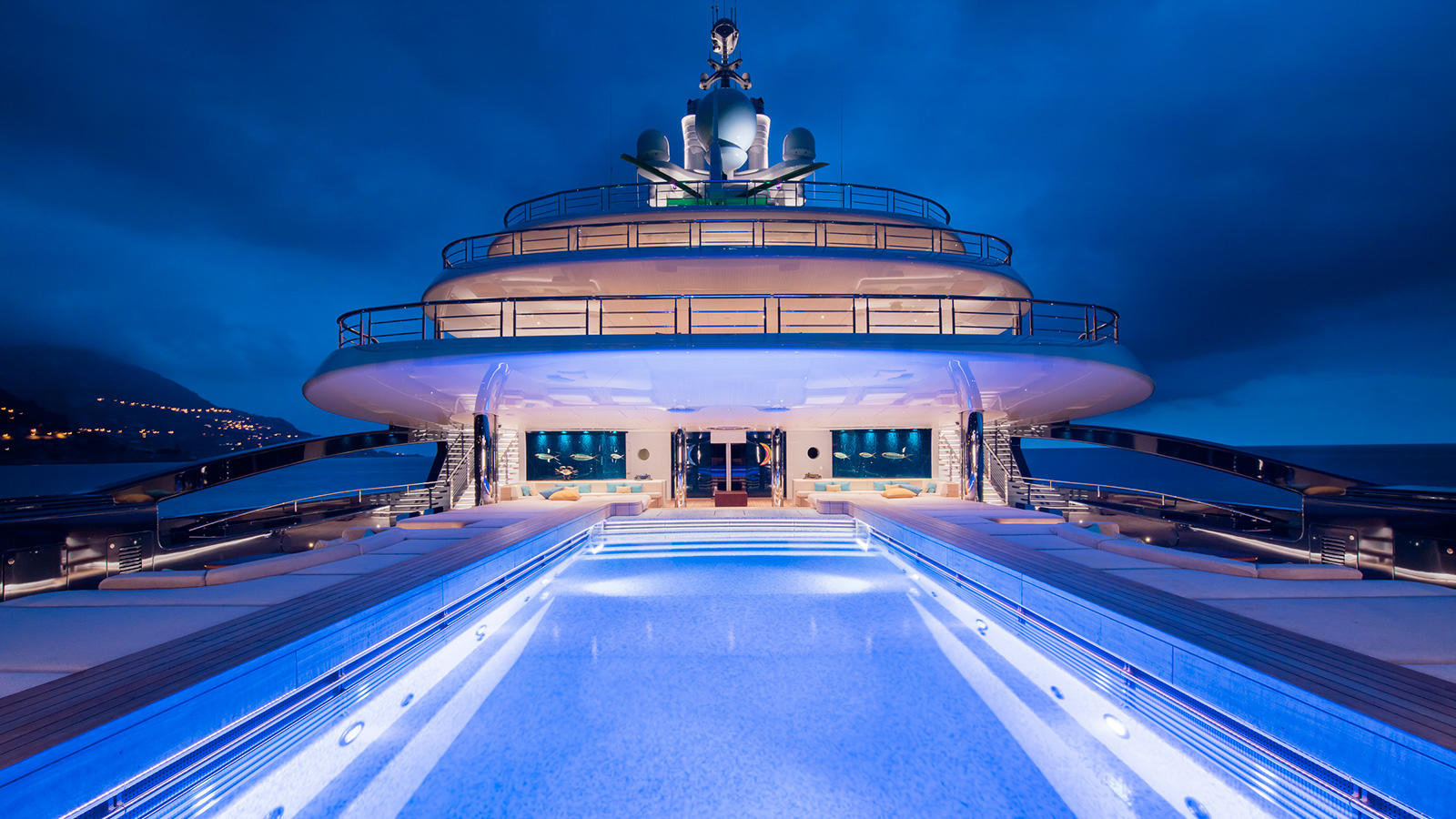 LUNA was originally conceived as a sleeker version of her owner's existing explorer, the 113-metre LE GRAND BLEU. At the time of her launch, the swimming pool installed on LUNA was the largest that anyone had ever seen on-board a superyacht.
She features at least nine decks, space for 50 crew members, two helipads, and a mini submarine. Speed wise, her to speed amounts to 19 knots, with a comfortable cruising speed of 16 knots.
10. ELYSIAN
Builder: Abeking & Rasmussen (2009)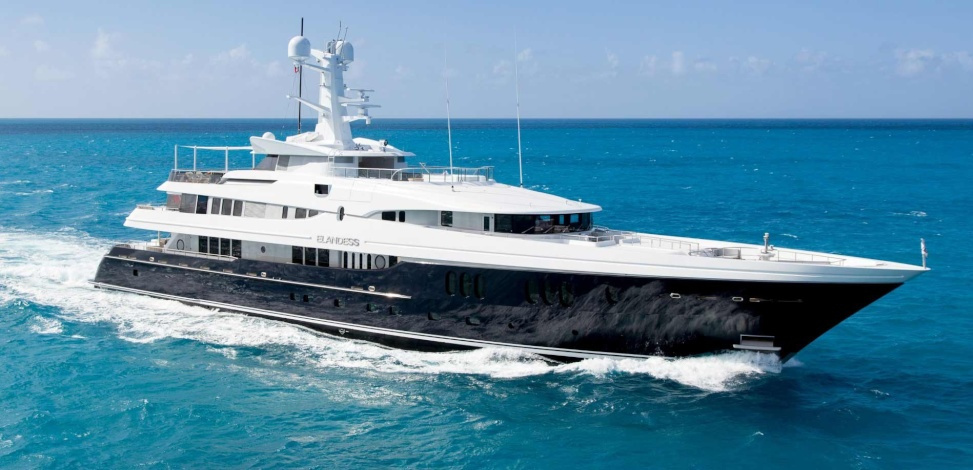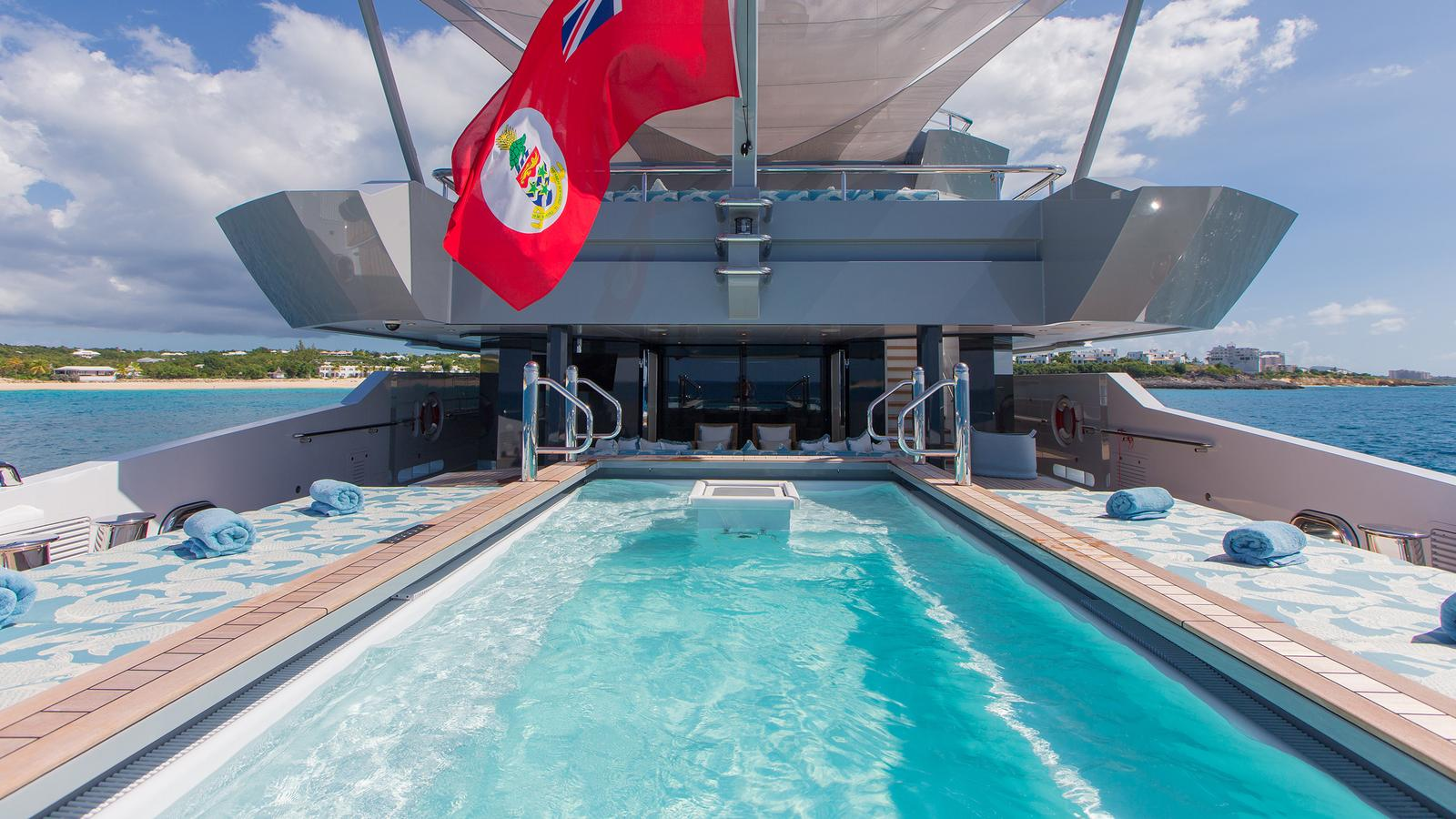 Launched in 2009 as Elandess by Abeking & Rasmussen, the 60-metre superyacht boasts and exterior design by Donald Starkey and an interior by Bannenberg & Rowell.
She offers a plethora of spectacular communal spaces, ranging from the Nemo Lounge below the waterline to the 8m x 2.5m swimming pool on the very expansive sun deck, spanning two levels with a shallow end and a swim-up seat.