Water Toys and Superyachts
Water toys and superyachts, a match made in heaven!
If you are planning on chartering a superyacht for your next holiday, then you'll be guaranteed to enjoy an abundance of water toys at your disposal. From paddleboarding on crystal-clear waters, learning to water ski, to keeping the little ones entertained with floating playgrounds, fun on the water is never-ending.
We've rounded up some of our favourite water toys for your next private charter.
Inflatable Slides and Climbing Walls
How do you feel about sliding down the side of a superyacht and into azure-blue waters? Yes, this is actually possible, and many yachts offer inflatable slides and climbing walls for your next yacht charter. With hours of fun at your disposable, you can race your friends up the climbing wall along with top deck then down the 40-metre high slide to make a splash. Inflatable water toys are great for day charters too or team-building activities.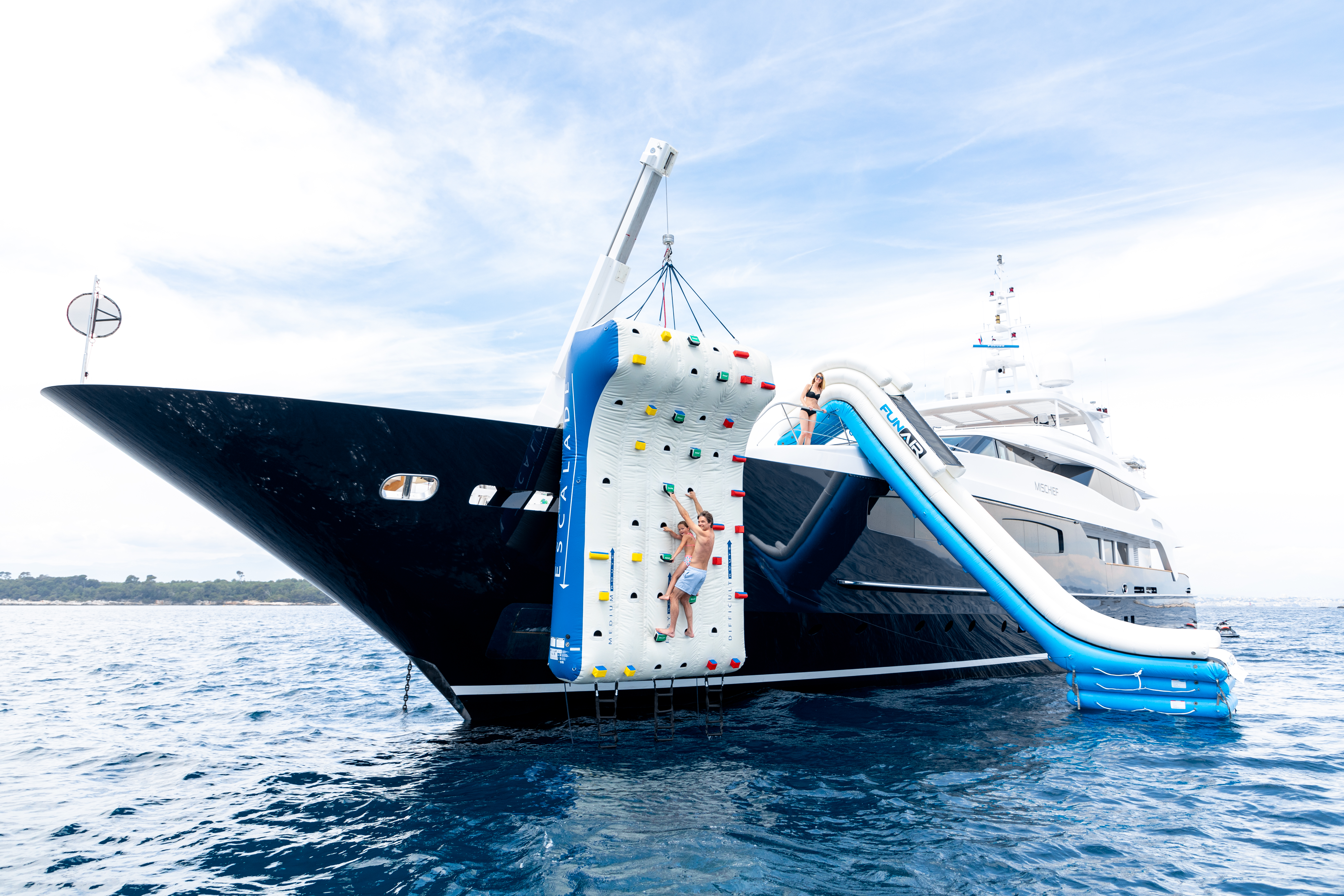 Seabobs
These luxury superyacht water toys are slick and glide across the ocean at a speed of up to 22km per hour! They work by extracting in water through a rotating impeller and forcing it out under high pressure. If you get tired of jetting across the water's surface (although we doubt you will), take a dive under the water and explore the marine life that lives beneath the surface for a whole new adventure.
Jetboards
Destinations like Australia, California, Hawaii, and South Africa are great yacht charter destinations if you love to surf, but in case your next charter destination isn't renowned for great waves, then our Concierge Team will ensure your yacht is stocked with an electric surfboard. These battery-powered water toys are great for beginners or if you want to practice your surfing skills but can't rely on nature to deliver those stimulating waves.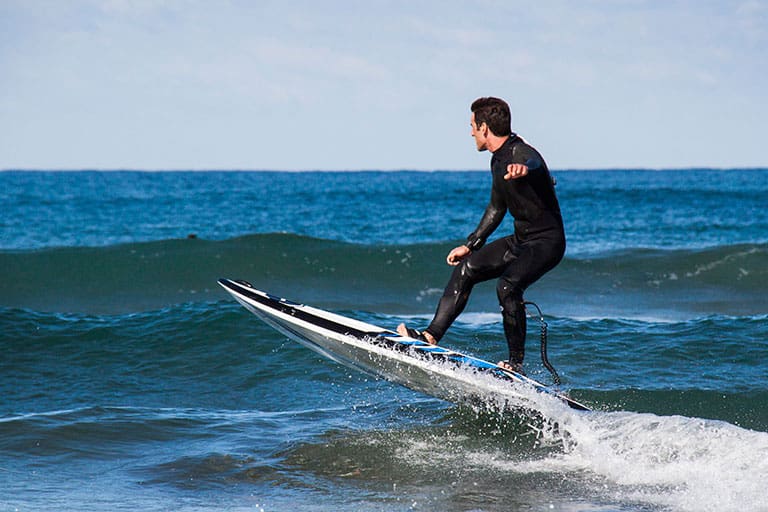 Kayaks
Whilst they are not new to the superyacht toy scene, a trip in a kayak is a great way to take in your breathtaking surroundings and make holiday memories with family and friends. There are very few water sports that offer relaxation and exhilaration, but a sunrise kayak can be one of the best ways to embrace the day on your next yacht charter; depending on where you charter you might be able to kayak with dolphins! In addition to being easy, enjoyable, and fun, kayaking is also an excellent low-impact workout too!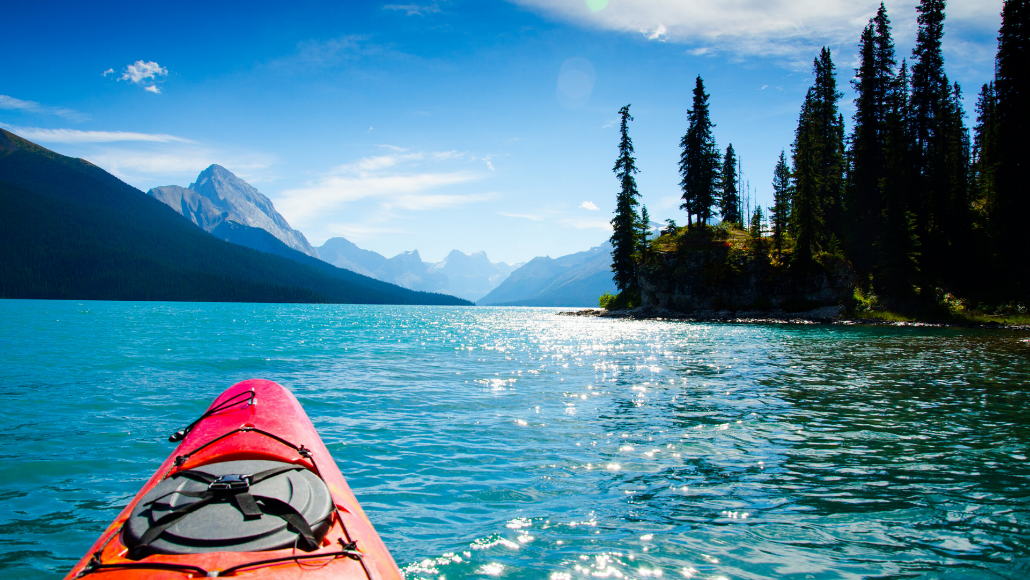 Fliteboards
If you're a thrill-seeker, this is the water toy for you. Made from carbon fibre and aircraft-grade aluminium, the Fliteboard can soar through the water at up to 24 knots. The propeller is powered by a handheld Bluetooth remote and keeps you moving along the surface while a hydrofoil lifts the rider out of the water and zooming along at an impressive speed. Are you ready to try? Enquire with yacht charter team today.
Banana Boat
A superyacht charter is likely to include a selection of inflatables toys that can be towed behind the tender such as a family favourite like a banana boat. This is definitely falling underwater toys for kids but adults equally enjoy clinging on whilst speeding through the water!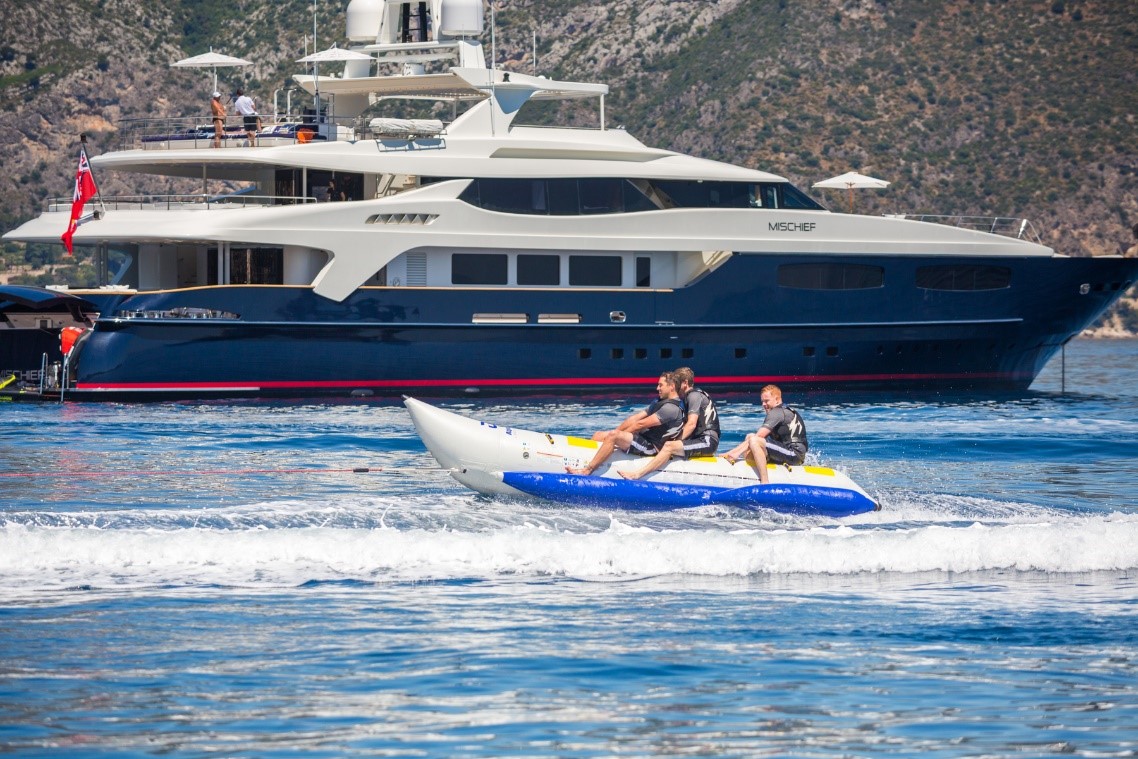 For your safety, please always listen to the advice of your yacht crew when using the water toys. Your Ahoy Club charter can advise of further information on the toy list onboard your next private charter yacht as each superyacht offering in unique to the yacht and cruising area.