Front Row to the Fireworks: 3 Days on Sydney Harbour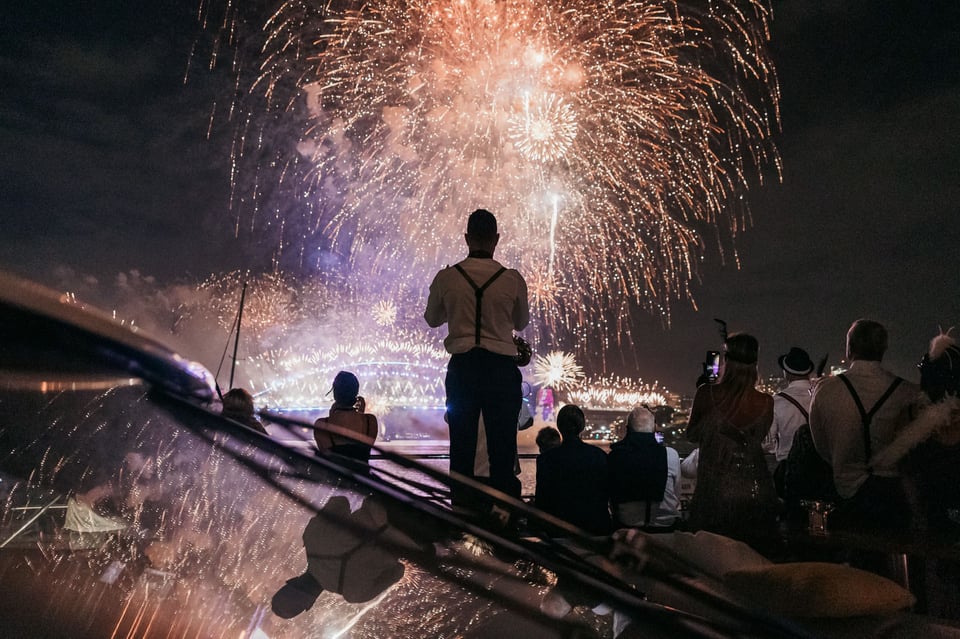 The New Year's Eve fireworks in Sydney are globally renowned for their breathtaking display. Make this year a special one; toast to the end of a great year onboard the deck of your own private superyacht. With prime positioning, opulent amenities, and the freedom to explore Sydney Harbour in style, booking a luxury yacht charter with Ahoy Club offers an unparalleled New Year's Eve experience that will never be forgotten.
Day 1
Morning:
Following the festive season, you can look forward to putting your feet up and enjoying the next few days of bliss. Arriving in Sydney Harbour and boarding your luxury yacht charter in the early morning, you will be welcomed aboard with a glass of champagne to meet your friendly crew. Your captain will cruise to a prime location near the Sydney Opera House and Sydney Harbour Bridge to get the best viewpoint for the New Year's Eve fireworks, anchoring in a safe and scenic spot.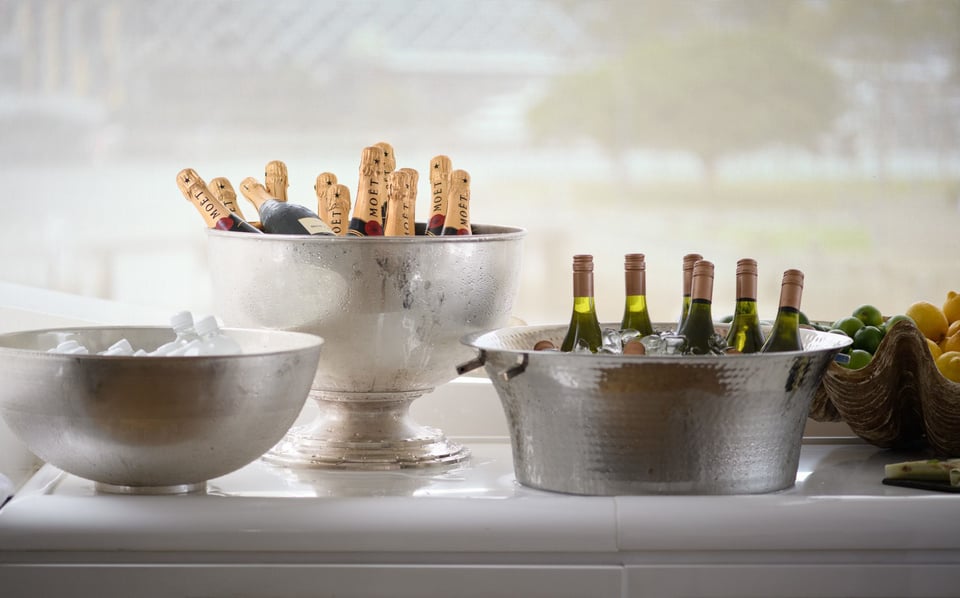 Afternoon:
It's now time to enjoy a delicious lunch prepared by the onboard private chef while taking in the stunning views of the harbor. Relax on the sundeck, soak up the sun, or swim in the crystal-clear waters. Jet skiing, paddleboarding, or snorkeling are also available around some of the secluded coves.
Evening:
As the sun sets, the New Year's Eve festivities begin. It's time to dress up in your finest attire and indulge in a gourmet dinner featuring fresh seafood and international cuisine. Raise a toast to the coming year with a glass of champagne, dance to your favorite tunes under the starry sky with a live DJ or live band, creating an unforgettable New Year's Eve party atmosphere. When the time arises, countdown to midnight and witness the spectacular Sydney Harbour fireworks display from the best vantage point on your yacht.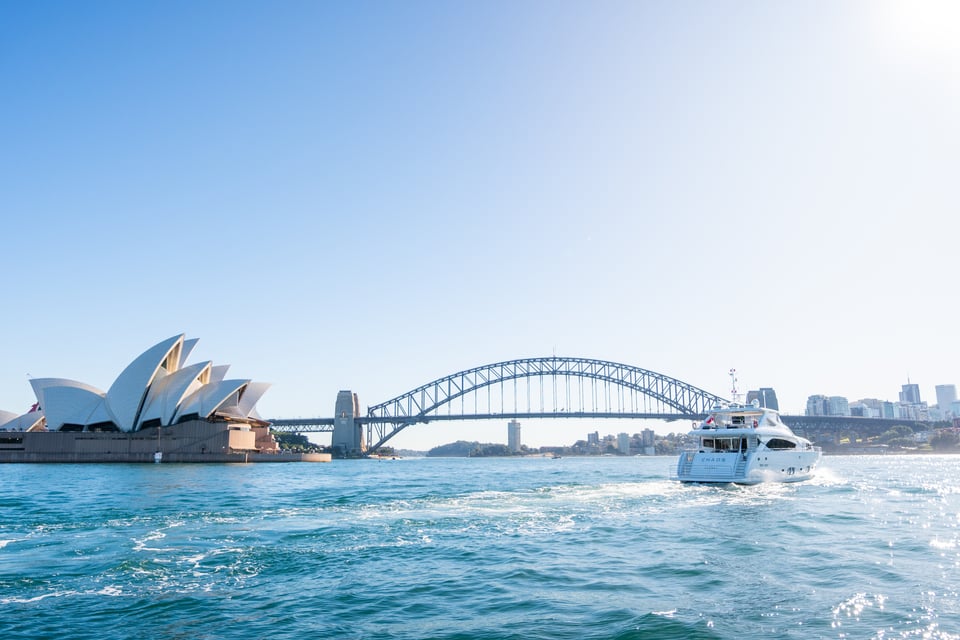 Day 2
Morning:
After a late-night celebration, take the opportunity to enjoy a leisurely morning on the deck of your own yacht.Savor a delightful brunch with mimosas and fresh pastries on the sundeck or in the dining area.
Afternoon:
After a slow morning, it's time to choose between two relaxing options: Pamper yourself with a spa treatment or massage on board. Head ashore to one of Sydney's beautiful beaches for sunbathing, swimming, and beach games. As the summer sun starts to head down, return to your yacht and freshen up. Delight in a gourmet dinner created by the onboard chef. Enjoy a tranquil evening on the yacht, stargazing or sipping cocktails on the deck.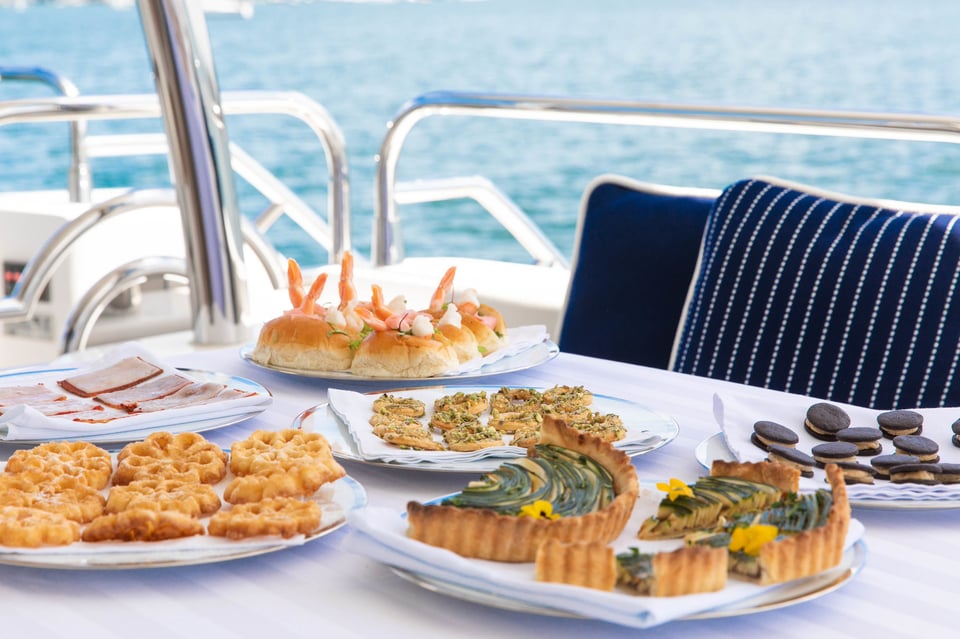 Day 3
Morning:
Wake up to a delicious breakfast served on the deck or in the dining area. The start of January is the perfect time of year to cruise around Sydney Harbour to explore its iconic landmarks and hidden gems, including Watsons Bay, Shark Beach or Chinaman's Bay.
Afternoon:
Drop anchor in a secluded bay for a refreshing swim and water sports activities. Savor a gourmet picnic lunch on a beautiful beach or on the yacht's deck. Return to Sydney Harbour and anchor near the picturesque Camp Cove Beach. Enjoy a farewell dinner on board, relishing the chef's culinary creations one last time. If you're looking for the charter with the perfect blend of celebration, relaxation, and exploration in Sydney Harbour, get in touch with our team at Ahoy Club today. Enjoy your unforgettable New Year's Eve and luxurious getaway!
Yachts that are still available for New Years Eve: