Sydney's best hidden beaches
Sydney's best-hidden beaches accessible by boat
Sydney is heating up which can only mean one thing, summer is coming. And summer in Sydney means sailing leisurely around thew harbour with your nearest and dearest on a private yacht charter. Sydney Harbour enables you to charter a yacht for the day with a cruising capacity which isn't allowed in other places like Capri, Miami, or Dubai. This makes Sydney Harbour a popular day charter destination as you can cruise with up to 200 guests on a selection of our luxury yachts. This year has been bizarre but sunnier days are coming and what better way to enjoy the warm Australian summer than onboard a yacht hopping from one hidden beach to another. Our yacht charter team have listed below some of our favourite hidden beaches in Sydney all accessible by yacht.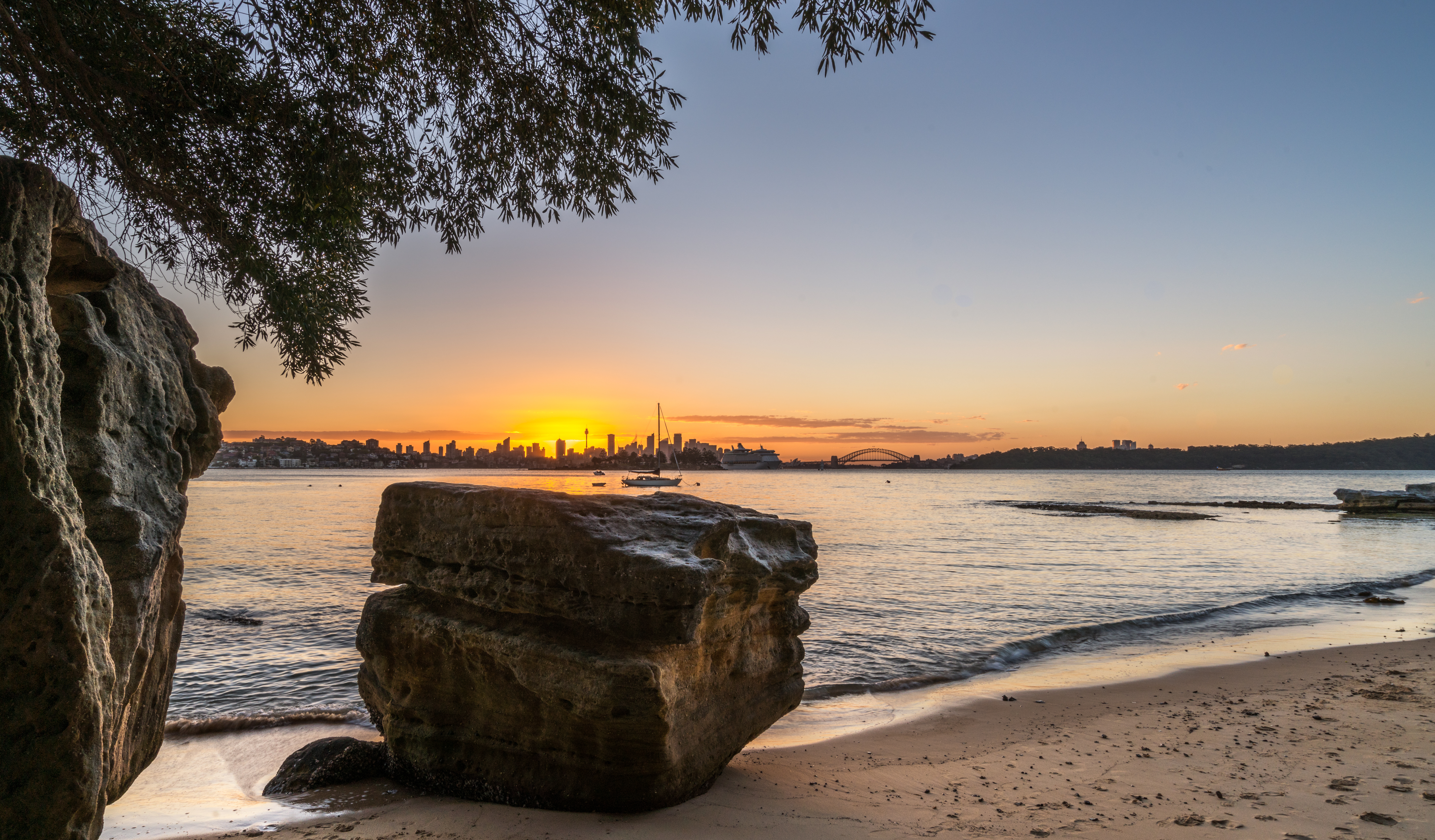 Milk Beach, Vaucluse
This harbour bay is only a 50 metres long strip of sand, but the uninterrupted views of the harbour are incredible. Cruise close to shore on your boat and jump into crystal-clear waters for a refreshing swim or enjoy the yacht's equipment with some from fishing and snorkelling.
Collins Flat Beach, Manly
If you're trying to impress a loved one with a romantic gesture, look no further than Collins Flat Beach. Nestled between North Head and Little Manly Cove, this little slice of heaven has its own beach waterfall making it the prime location for a romantic picnic prepared by your yacht's chef!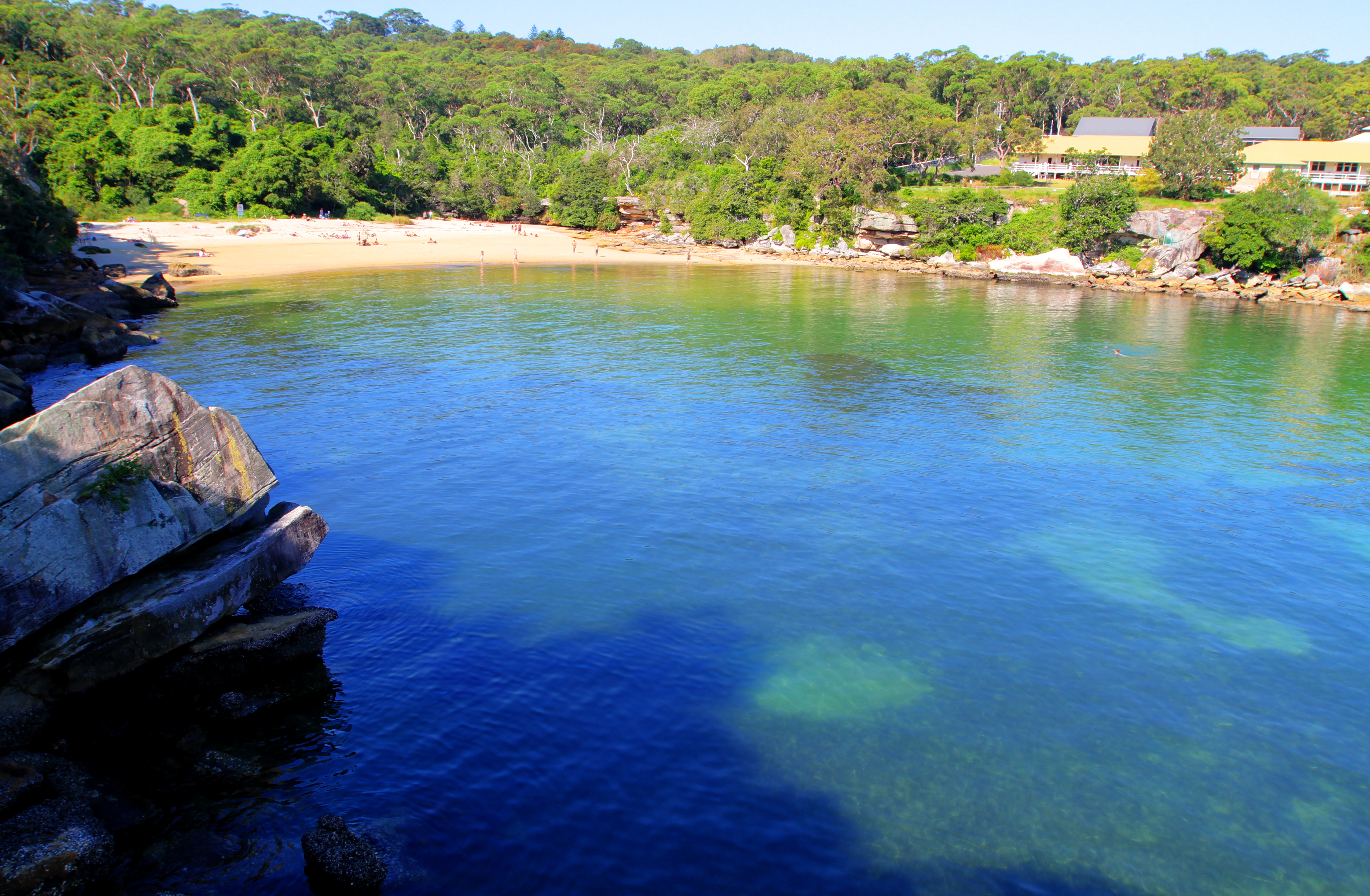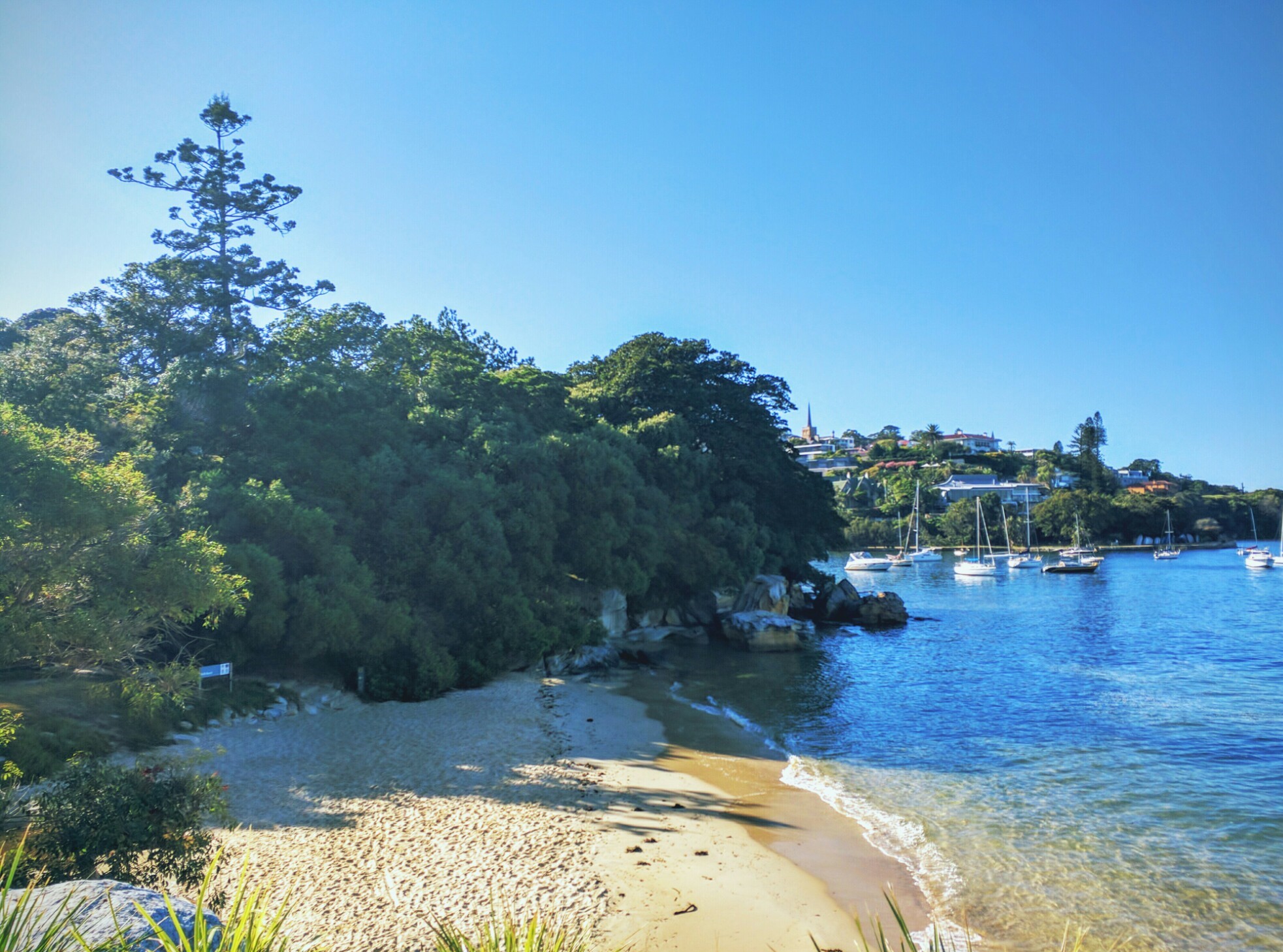 Queens Beach, Vaucluse
Hidden away in the Eastern Suburb of Vaucluse lies a spectacular harbourside beach with sublime views of Sydney Harbour. Take a pre-sunset dip before drying off on deck with a glass of wine as the sunsets over the city skyline – it's honestly a view like no other.
Lady Martins Beach, Point Piper
Named after the wife of Sir James Martin, Premier of New South Wales in the 1900s, it may be one of the best-kept secrets of the Eastern suburbs and easier to find by boat than it is on foot. Lady Martins Beach is a tranquil beach perfect for chilled, low-key summer afternoons and leisurely dips but as the beach is very narrow, it's only accessible when the tide low.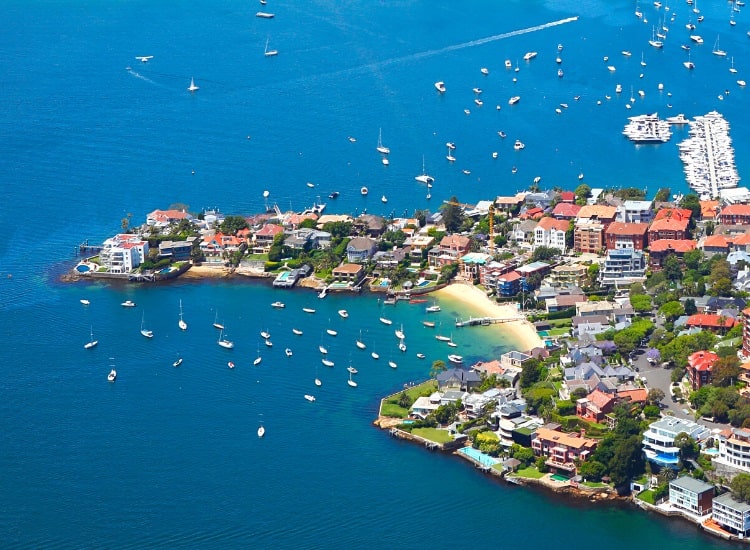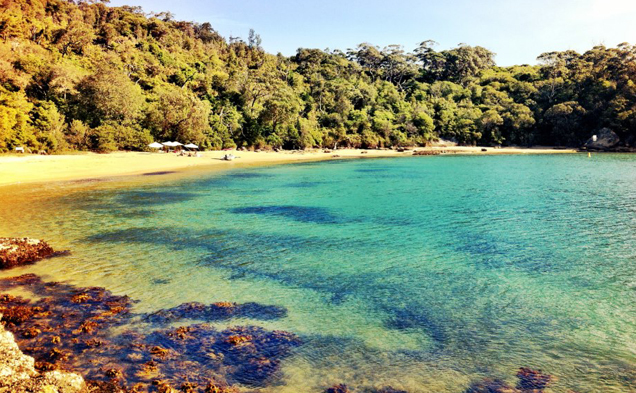 Store Beach, Manly
Store Beach is a little strip of sand just off Manly's North Head in Sydney's Northern Beaches and only accessible by boat. Surrounded by thick, luscious vegetation you'll feel a million miles away from the city and crowds. Take the yachts kayak and head off on a little adventure whilst enjoying the summer sun.
Kutti Beach, Vaucluse
Located between the popular Parsley Bay and Watsons Bay, this hidden gem can be hard to find if you don't know what you are looking for – luckily, you have a crew who do! This beautiful, secluded beach is overlooked by luxurious homes with harbour views. When the tide is in, the water is a stunning shade of green and you'd almost believe you're in Greece. It is one of those rare beaches in Sydney that allows dogs, so if you're not a dog lady (or gentleman) then this beach isn't for you.