8 Days in Tahiti Onboard Superyacht Mischief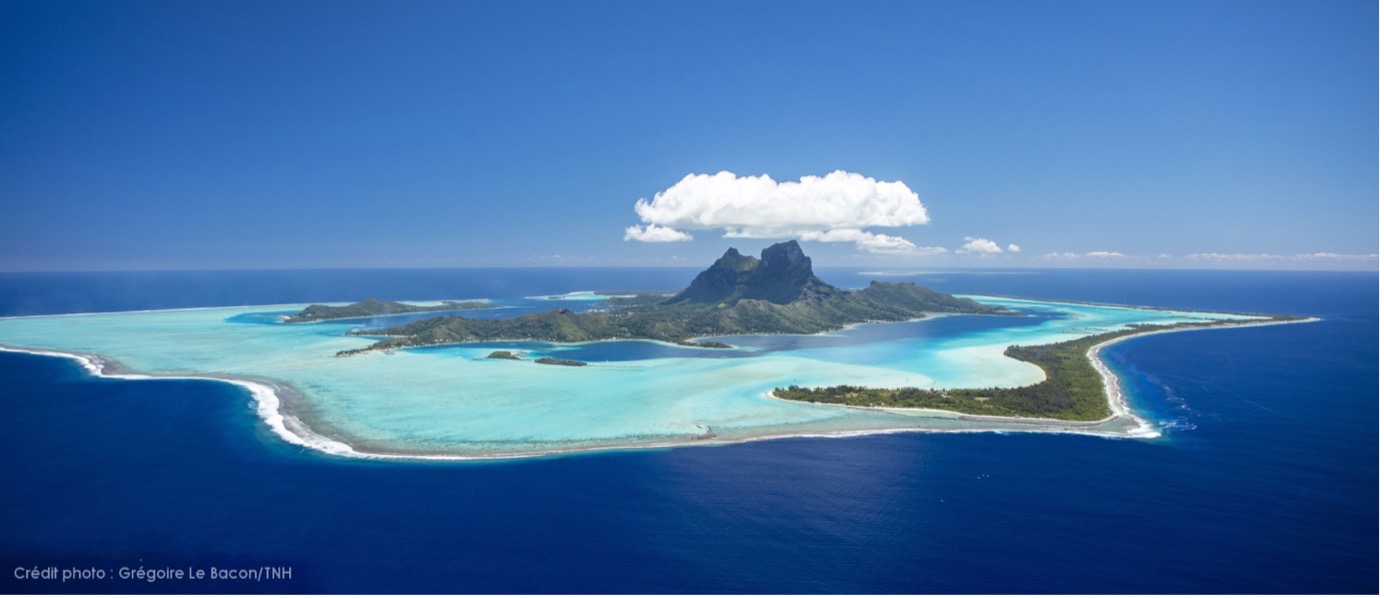 Superyacht MISCHIEF, our stunning 54m (177ft) Baglietto, is setting in sail in new waters on her first-ever tour of the South Pacific and will be arriving in Tahiti in April, ready to take you for an unforgettable experience through this incredible region.
Famous for its remarkable snorkelling, private islands and rich culture, Tahiti is one of the most beautiful destinations in the world to explore via a luxury yacht charter. We've put together a 6-day itinerary through the Society Islands that covers the very best of Tahiti and will inspire your next yacht charter onboard MISCHIEF!
Day 1-2 – Tahiti
Departing from Tahiti, the largest island in French Polynesia, make your way to the marina where you will be greeted by MISCHIEF for your luxury yacht charter through Tahiti and her wonderful crew, ready to welcome you on board and help you settle into your home away from home for the next 6 days.
While you get acquainted with MISCHIEF and enjoy some arrival drinks on the Aft Deck, take in the beautiful surroundings during your short cruise over to the island of Moorea for your first night in paradise.
The next day, wake up with the serenity of the Pacific Ocean surrounding you. Plunge into the warm, clear waters straight off the back of MISCHIEF. For lunch, your crew will take you on shore via tender and set up a private beach barbeque to enjoy!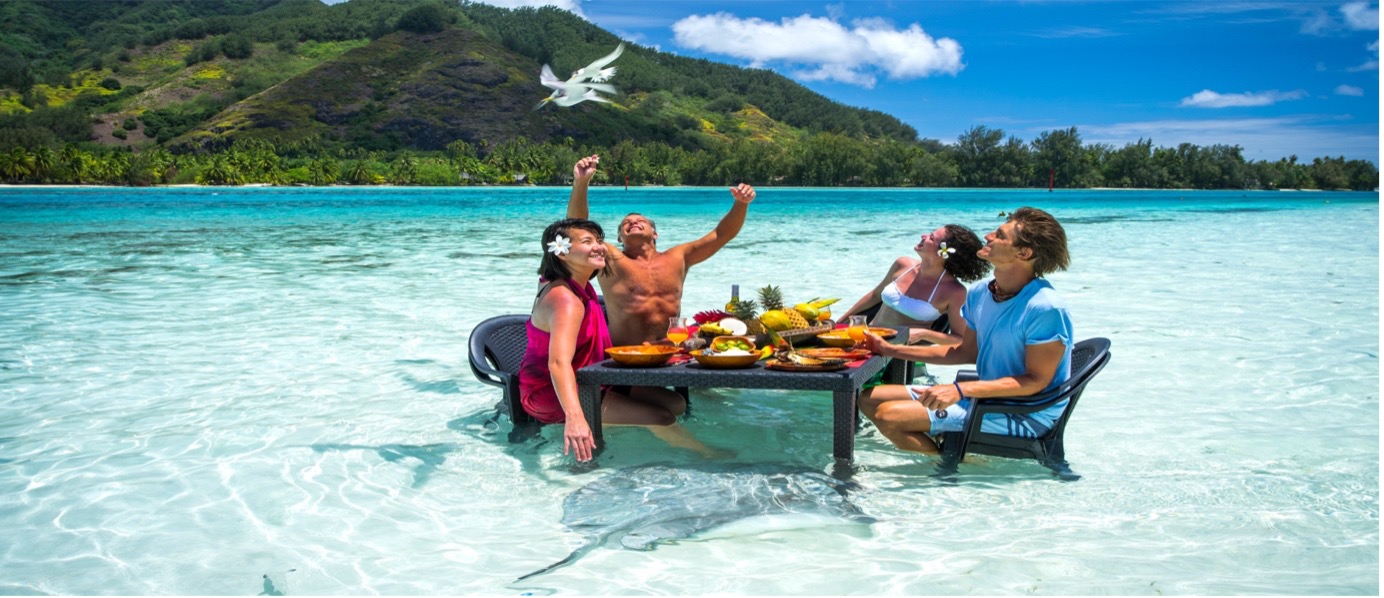 Day 3 – Moorea
Enjoy the cruise to Moorea and plunge into the ocean off your doorstep. Once you dry off and enjoy a late breakfast on the sun deck, head to shore and explore the landscape with a 4WD trip through the volcanic mountains.

Moorea is also home to the famous pineapple fields - sample the local produce and indulge in fresh pineapple juice straight from the source.
Day 4 – Huahine
Slow down the pace and escape to one of Tahiti's best-kept secrets - Huahine offers tranquillity and an abundance of untouched landscape, surrounded by a crystal-clear lagoon. Experience life like a local here and get to know the warm and welcoming residents that reside in one of the eight small villages on this island.

The natural aspect of Huahine is what really shines, covered in forest that can be explored on foot or horseback.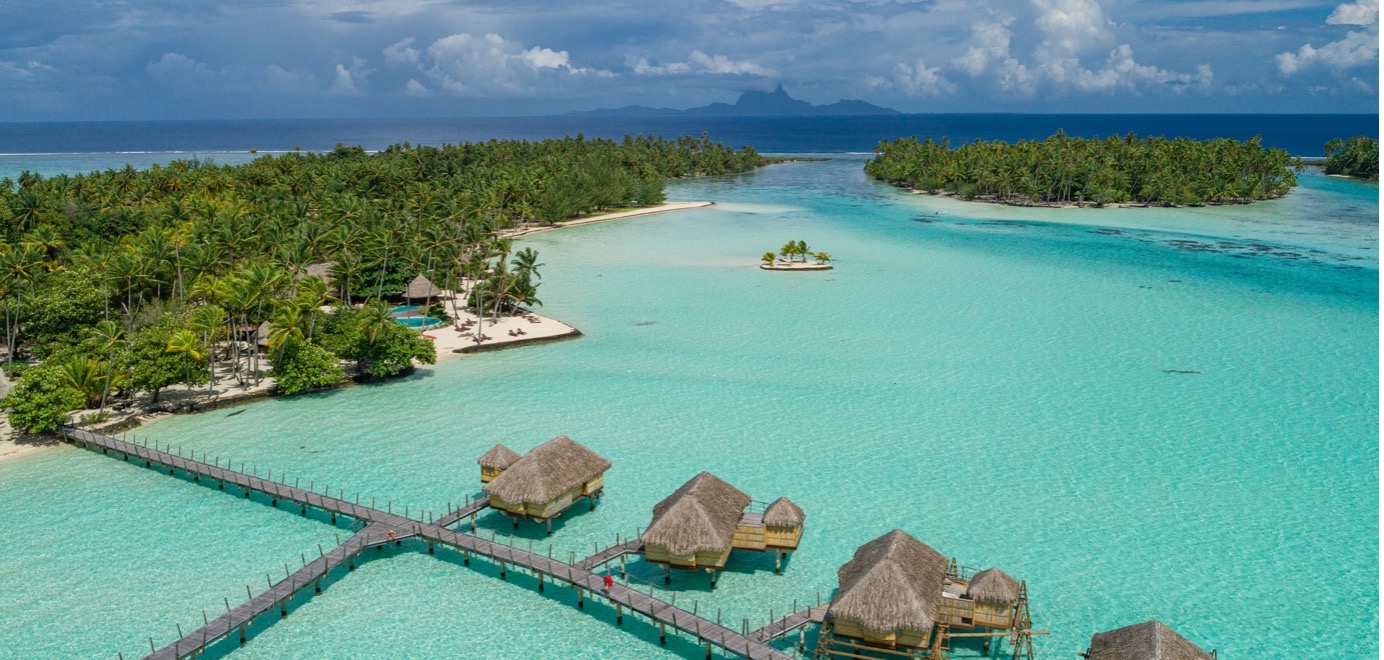 Day 5 – Taha'a
With wafts of vanilla travelling through the tropical air, you'll know you have arrived at the island paradise of Taha'a, thanks to the many local vanilla farms. Taha'a is also famous for its beautiful black pearls. You can visit one of the pearl farms on this island to see the harvest and extraction process, and perhaps pick up a special souvenir to remind you of your Tahitian adventure.

This is also the perfect spot to indulge in a bit of TLC on land, with a beautiful resort and spa located on the island. Treat yourself to a spa day before tendering back to MISCHIEF and enjoying sunset cocktails and dinner on the bridge deck.
Day 6 – Raiatea
Welcome to Raiatea, the second largest of the Society Islands and is also considered the most sacred. It is the homeland of the ancient Polynesians and has a rich cultural history to explore.

This picturesque island is also known for its beautiful rainforest and a rich marine ecosystem in the surrounding local reefs. With many great hiking trails through the lush landscape, this is the perfect island to explore on foot. Raiatea is also one of the best locations to use MISCHIEF's various water toys, such as paddleboards and sea bobs, to get up close and personal with the abundant sea life in the many coral reefs that surround the island.
Day 7-8 – Bora Bora
There is no better way to round off your incredible charter than in beautiful Bora Bora. It's a destination that draws everyone's attention and is a must to visit at least once in your lifetime. This iconic island is famous for its over-water bungalows, mountainous landscape, and crystal-clear lagoon.

On your first day in Bora Bora, anchor at Motu To'opua and experience a second-to-none scuba diving spot. Settle in for your final night onboard with sunset dinner on the sundeck, and which the incredible sunset over the horizon.

The next day, take a tender into the main island to explore - Bora Bora is the perfect island to explore via boat, as many of the local establishments are situated on their own motu, tiny islands formed by sand. We highly recommend dining at the famous Bloody Mary restaurant, a classic Tahitian-style establishment popular amongst the many celebrities who visit the island.
The islands of Tahiti are really unlike anywhere else in the world, with unmatched natural beauty, and the perfect paradise to explore via luxury yacht charter onboard Superyacht MISCHIEF. The two are a match made in heaven.

Want to find out more about making your Tahitian dreams a reality? Get in touch to start planning.
Enquire now!