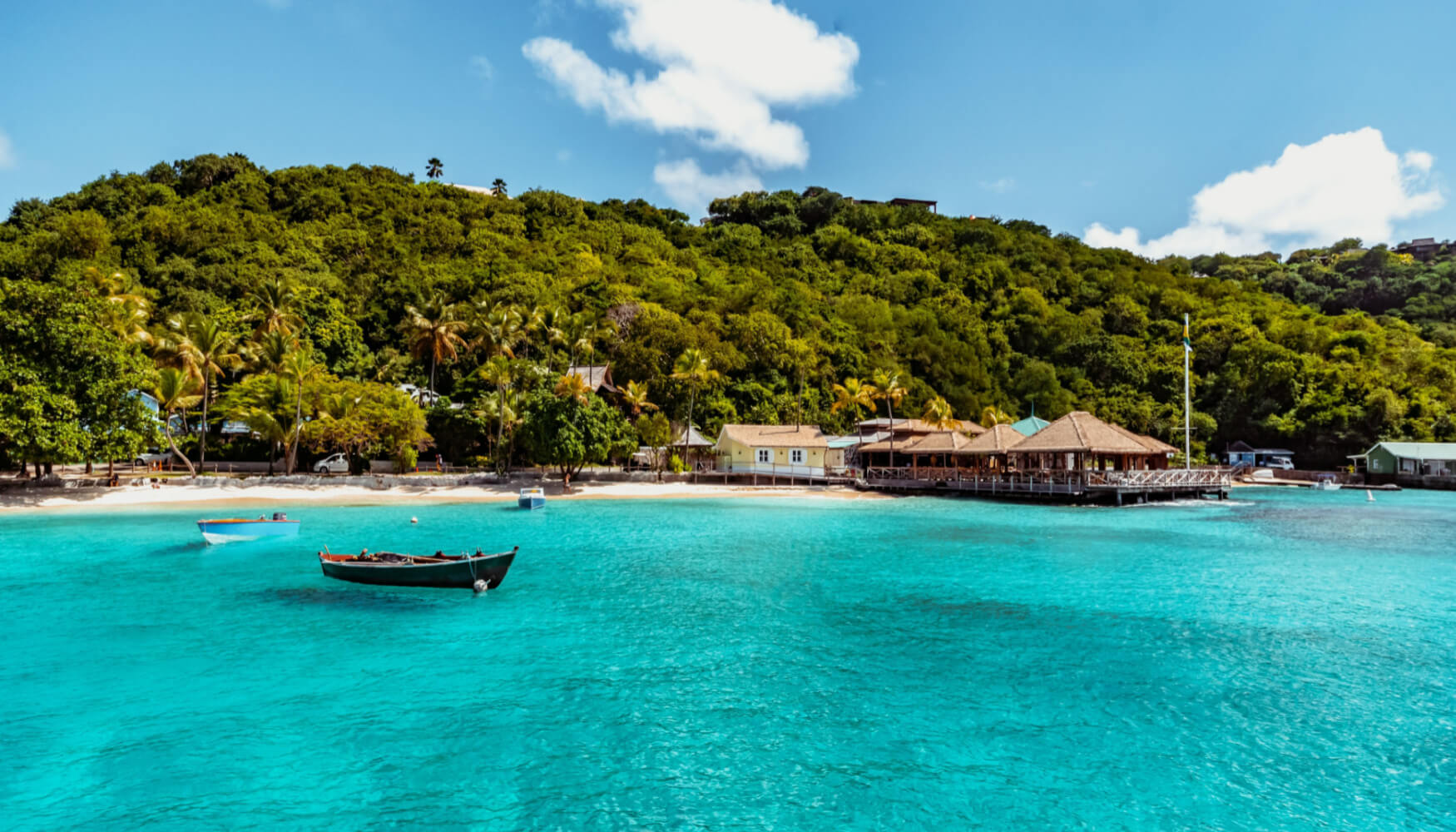 Aptly nicknamed "Billionaire's Island", Mustique is a private island that's part of St Vincent and the Grenadines. It's a royal family favourite, and it's housed A-listers from Mick Jagger and Princess Margaret to Calvin Klein and Kate Moss. On a yacht charter in Mustique, you can spend your days lounging on the pristine white sand beaches, swimming in the clear blue waters, and enjoying cocktails under the Caribbean sun at some of the most exclusive venues in the region. Whether you're chartering a yacht for a special occasion or simply want to escape the hustle and bustle of everyday life, Mustique is the perfect place to relax and rejuvenate.
BEST TIME TO VISIT
The best time to book a luxury yacht charter in Mustique is between December and May, when the weather is dry and sunny. This is also the busiest time of year when the superyachts of the world line the marinas, and the world's VIPs come out to play.

If you're looking for a more relaxed experience, you may want to consider arranging your boat charter of Mustique during the summer months of June to November. The prices and lower, and the island is less crowded. But it is prone to rain.

Our personal recommendation would be to book a private yacht charter in Mustique for New Year's Eve. There are spectacular fireworks displays, world-renowned DJs, and some of the most exclusive parties in the Caribbean.

Other popular events in the tourist season include the Mustique Blues Festival in February and the Mustique Music Festival in April.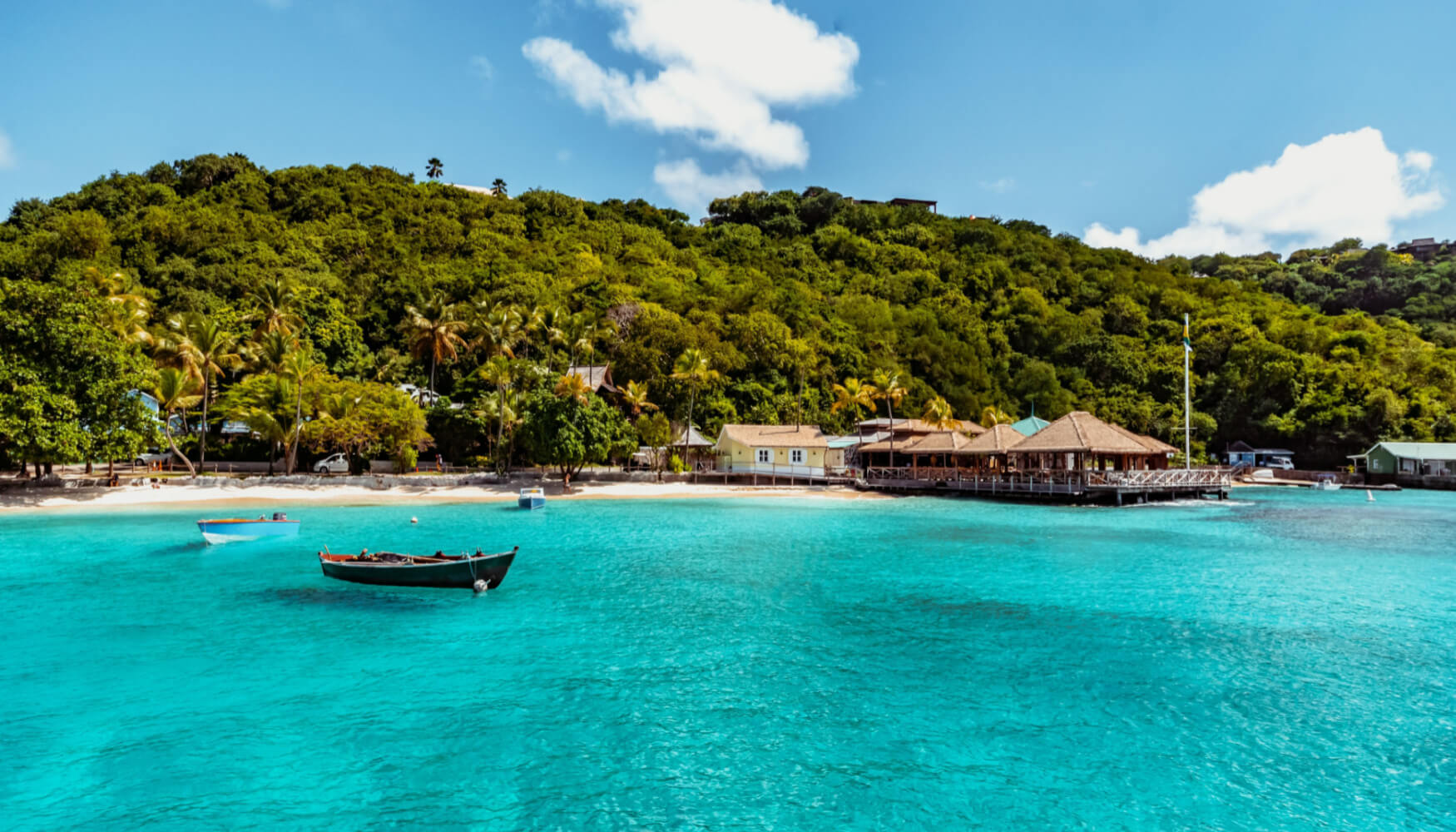 Activities & Experiences
While Mustique may be best known as a celebrity playground, there's much more to this beautiful island than just its A-list visitors. We recommend you:
The Belem at Le CapAnse Noire:
to see the charming black sand beach; and
Anse Dufour:
the sister bay of The Belem, with its white-sand beach
Au trou Cochon:
an intimate little swimming hole with transparent waters that can only be reached by boat.
Continuing your exploration of the best natural site, hikers will adore the Presqu'ile de la Caravelle. This requires an entire day to trek atop rugged cliffs along the water's edge. The beautiful cove of Anse Turin offers a great place to relax and enjoy a refreshing swim after your hike. For a historical look at the island, your must visit the La Savane des Esclaves. This historic site is home to a number of important archaeological remains, as well as a museum that tells the story of the island's slave history. For those who enjoy a challenge, the island's golf courses are some of the best in the Caribbean. With three championship courses to choose from, there is sure to be a course to suit your skill level. Finally, the island's capital, Fort-de-France, is a great place to explore. There is something for everyone with its French colonial architecture, chic boutiques, and lively bars and restaurants. The best place to drop anchor on your luxury yacht charter in Martinique is in the sheltered bay of Grand Anse des Salines. This is one of the island's most popular beaches and is perfect for swimming, sunbathing and enjoying the incredible views.
1. Swim with turtles at Macaroni Beach
Macaroni Beach is one of the most popular beaches on the island, and it's easy to see why. The white sand and turquoise waters are simply breathtaking. But the best part about Macaroni Beach is that it's home to a turtle breeding ground. During your yacht charter, you can take a dip in the water and swim alongside these gentle creatures. It's an unforgettable experience that you won't find anywhere else in the world.
2. Hike to the top of Fort Hill
Fort Hill is the highest point on Mustique, and it offers incredible 360-degree views of the island. The hike to the top is relatively easy and takes about 30 minutes. And it's worth it for the stunning views at the summit. If you're feeling ambitious, you can continue hiking along the trail that leads all the way around the island. It's a beautiful way to explore Mustique's natural landscape.
3. Shop for designer clothes at Basil's Bazaar
Basil's Bar is the most popular spot on the island, and it's known for its celebrity visitors and its designer clothing boutique, Basil's Bazaar. Even if you don't buy anything, it's worth popping into one of the shops to browse the racks of designer duds. If you get hungry, find yourself a seaside table at Basil's Bar, where you can watch the water lap the shore.
Enjoy a high-end lunch at The Veranda, Cotton House
If you want to experience the luxury lifestyle of Mustique, there's no better place to do it than at The Veranda restaurant at Cotton House. This elegant eatery offers a seasonally-inspired menu with fresh seafood, local meats, and vegetarian options. The Veranda is the perfect spot for a leisurely lunch or romantic dinner. For those balancing health with indulgence, we recommend you consider a pre-lunch yoga class at the Cotton House Spa.
4. Go horseback riding on the beach
One of the best ways to explore Mustique is on horseback. There are several stables on the island that offer guided tours along the beach. It's a great way to see Mustique's natural beauty and get some exercise at the same time. If you've never been horseback riding before, don't worry. The local guides are experienced and will make sure that you have a safe and enjoyable experience.
5. Spot celebrities at Firefly
As Mustique is known for its VIP visitors, it would be remiss to miss the chance to spot some A-listers for yourself. There's no better place to do that than at Firefly. This popular bar and restaurant is a hot spot for its celebrity patrons, and it's not uncommon to see someone like Leonardo DiCaprio or Gwyneth Paltrow dining here. Even if you don't see any celebrities, Firefly is still worth a visit for its beautiful setting and delicious food.
6. Drop anchor at Lagoon Beach
Lagoon Beach is one of the best spots for anchoring your Mustique yacht charter. The lagoon is sheltered from the waves, and it's a great place to relax on your boat's deck or swim in the turquoise waters. If you're looking for a more active way to spend your time, you can go stand-up paddleboarding or kayaking. There are several rental shops where you can get all the gear you need.
What to expect when booking a yacht charter in Mustique with Ahoy Club
When you book a yacht charter in Mustique with Ahoy Club, you can expect nothing short of the best. On our platform, we represent more than 4000 luxury charters. And our innovative technology allows you to find the one that suits you best in just a few clicks.
Whether you're looking for a spacious catamaran for a family charter or a sleek motor yacht for a romantic getaway, we have yachts to suit all tastes and a Customer Experience team to bring the finer details to life.
When you book with Ahoy Club, you'll have access to our network. Your Customer Experience Manager acts as a liaison between you and your captain, and they can arrange chefs, reservations and a fully customised itinerary that suits you and your group's unique wants and needs.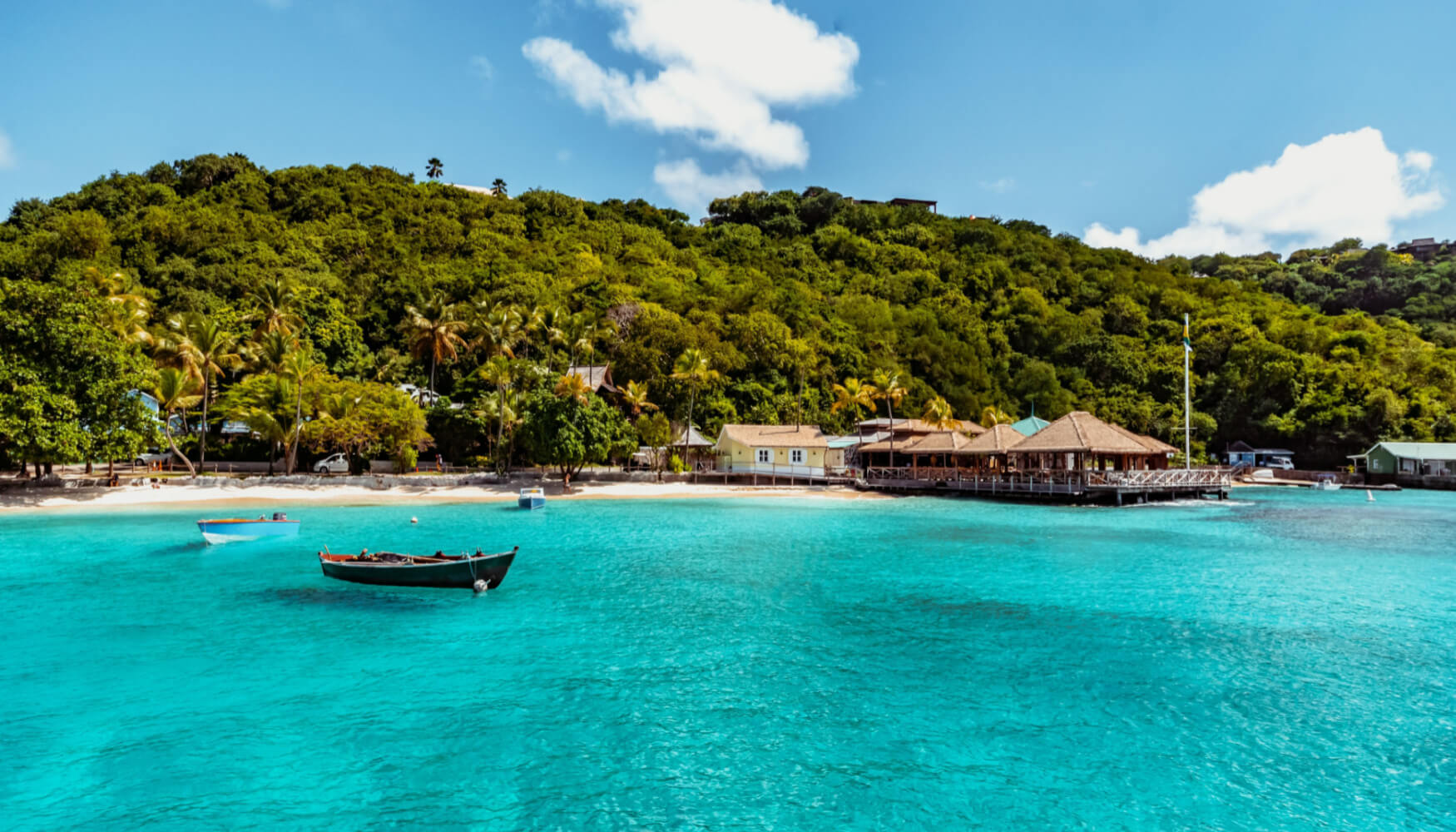 Yachts in this region
View more Top Destinations