Yacht Season | Best Destinations for Yachting in November
When you think of exploring on a yacht, your mind probably wanders to summer days spent on the deck sunbaking, sipping refreshing cocktails and splashing into lukewarm waters before heading into a balmy night under the stars at sea.

As November rolls around and the weather gets warmer in some areas across the globe, these magical locations are perfect for exploring this yacht season. Explore the iconic sights of Sydney and the Gold Coast in Au stralia and indulge in stunning tropical islets across the Caribbean. Plan your yacht charter with Ahoy Club this November yacht season across these beautiful destinations and enjoy all the features that a luxury yacht has to offer, whilst exploring paradise.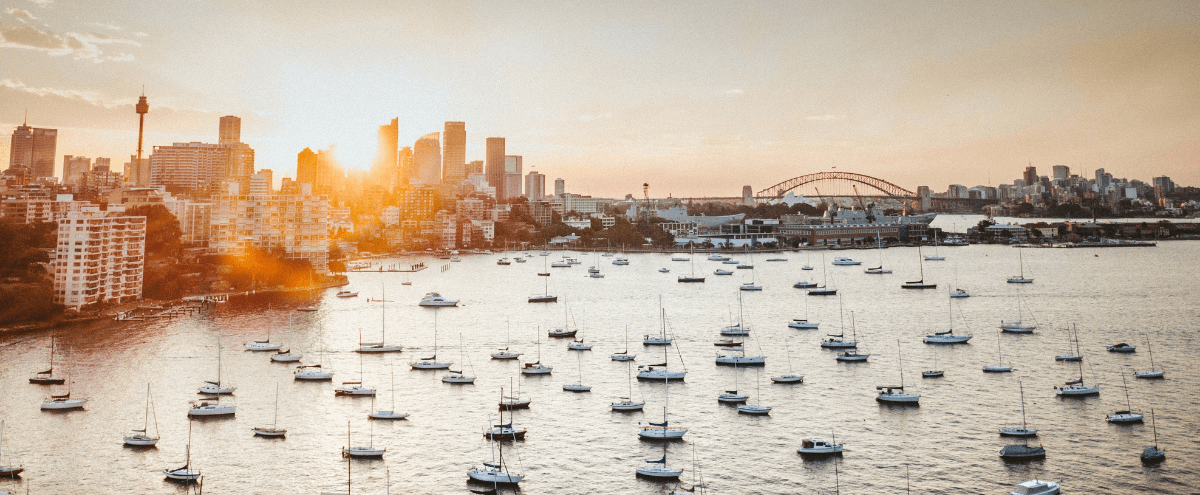 Yachting in Australia
Australia is a dream boating haven and November is the prime yacht season in this destination. During November, the weather in Australia is perfectly comfortable, without the searing heat of the summer months but the slight warmth of Spring. The local wildlife all com e out to enjoy the weather as well, so you'll have the chance to enjoy lots of animal experiences along the way and explore beautiful hidden coves and bays across the coastline.
These are the best locations across Australia to indulge in the privacy of your own luxury yacht and immerse yourself in the Spring sunshine.
Sydney
One of the most iconic cities in Australia, Sydney, is warm and bursting with colour and life in November. It's also home to Sydney Harbour, widely considered to be one of the mos t beautiful harbours in the world and filled to the brim with yachts during the warmer months. With Ahoy Club, you can join all the Spring fun and festivities in a luxury yacht like MISCHIEF or the lavish and modern CHAOS
During a yacht charter holiday in Sydney, you'll also have the chance to visit other beautiful and less crowded areas like:
-Rose Bay, a hotspot for water sports and international cuisine.
-Manly, one of the most famous beaches in Australia.
-Palm Beach, a tropical beach destination.
-Pittwater, a popular spot for water sports and one of the most important natural heritage areas on the coast.
-Cottage Point, a waterfront area isolated by dense bushland.
-Nelsons Bay, the place to go for swimming with dolphins and whale watching tours.
-Port Stephens, which has amazing diving, animal experiences, and 26 beautiful beaches.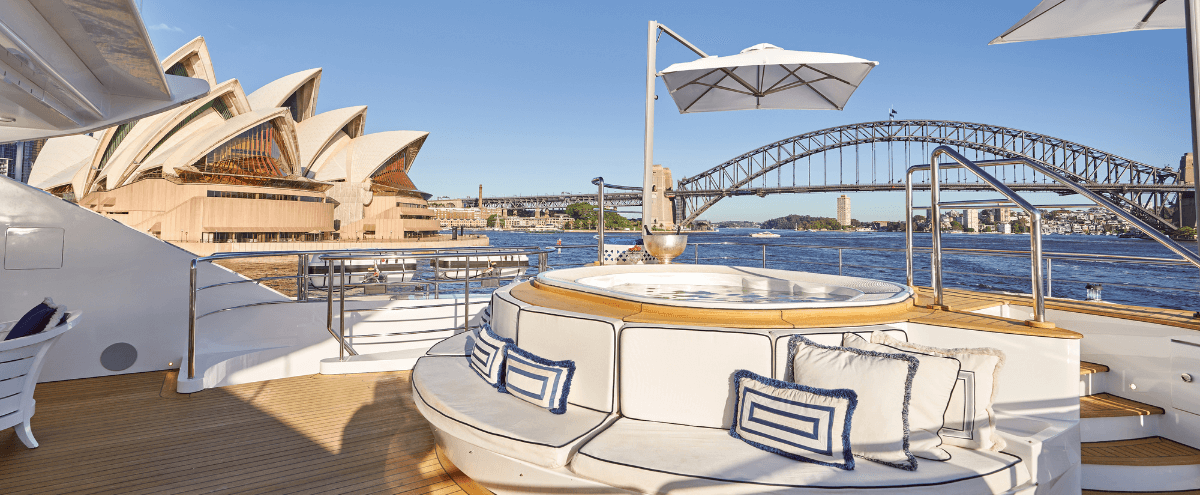 The Gold Coast
Australia's Gold Coast is absolutely iconic among travellers. This is a city that was built around the beautiful coastline and is known for its relaxed atmosphere, long sandy beaches, popular surf spots and plenty of inland canals and inlets.

The Gold Coast is on the border between the states of Queensland and New South Wales, with Sydney in the south and the Great Barrier Reef in the north and is the perfect tropical paradise destination in Australia.
Below are some of the best areas to visit around Australia's Gold Coast in the November yacht season.
-Moreton Island, known for having some of the top beaches in Queensland.
-Noosa, a hotspot for anyone who enjoys fine dining and eclectic shopping.
-Rainbow Beach, a secluded beach perfect for surfers at all levels.
-Hervey Bay, ideal for venturing out to do some whale watching.
-Fraser Island, known for its stunning private beaches and a surplus of wildlife.
-Lady Musgrave Island, one of the most untouched islands in the Great Barrier Reef.
-Gladstone, offering easy access to the reef and pristine natural surroundings.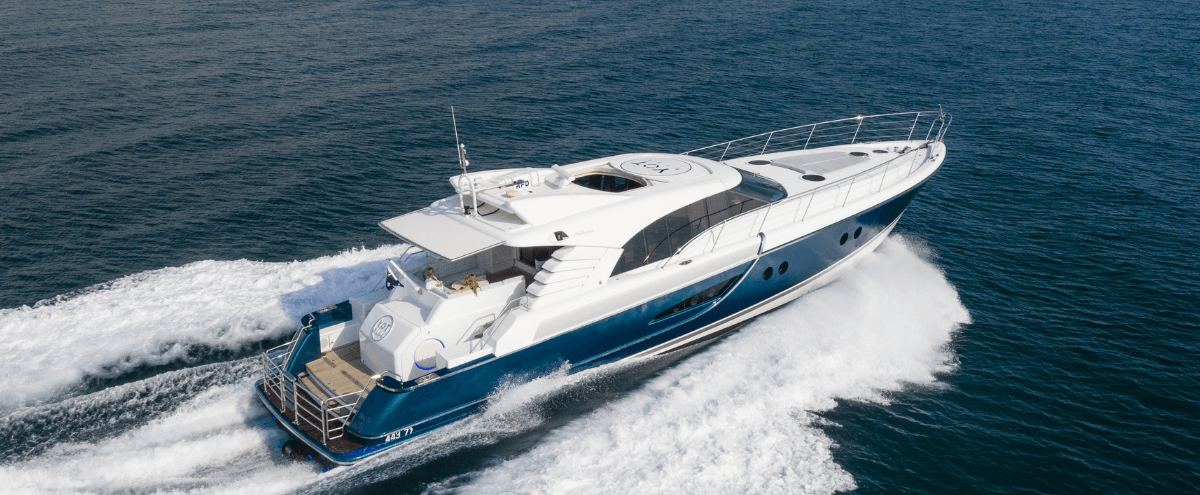 Yachting in the Caribbean
The Caribbean Islands are in the northern hemisphere, and although it isn't peak season, it offers a great time for you to experience the Caribbean without the crowds. The Caribbean has warm weather pretty muc h year-round, and the only difference is the amount of rainfall the islands enjoy!
November is just outside of the Caribbean's rainy season so it is a great time to pack your bags and explore on a luxury yacht charter. Whether you indulge by sunbaking on the deck, go snorkelling amongst the many beautiful reefs, or indulge in a delectable evening di nner cooked by your onboard chef – the options are endless!
Below are some of the best locations you should visit during November in the Caribbean.
The Leeward Islands
The main islands here are Anguilla, St Kitts, St Martin, Nevis, Antigua, or Montserrat.
-Another beautiful island to visit, although smaller than the above is St Barthelemy, offering stunning secluded beaches with a little more privacy.
-Explore beautiful beaches, peaceful anchorages, and unspoiled natural landscapes.
-This is the perfect location to enjoy water sport activities with crystal clear, still waters.
The Windward Islands
Located in the south of the Caribbean these islands offer picturesque scenery, a laidback lifestyle, beautiful beaches, and verdant bushlands.
-Key islands to visit here include St Vincent, the Grenadines and St Lucia.
-Go island hopping in the Tobago Cays for a day of adventure and excitement.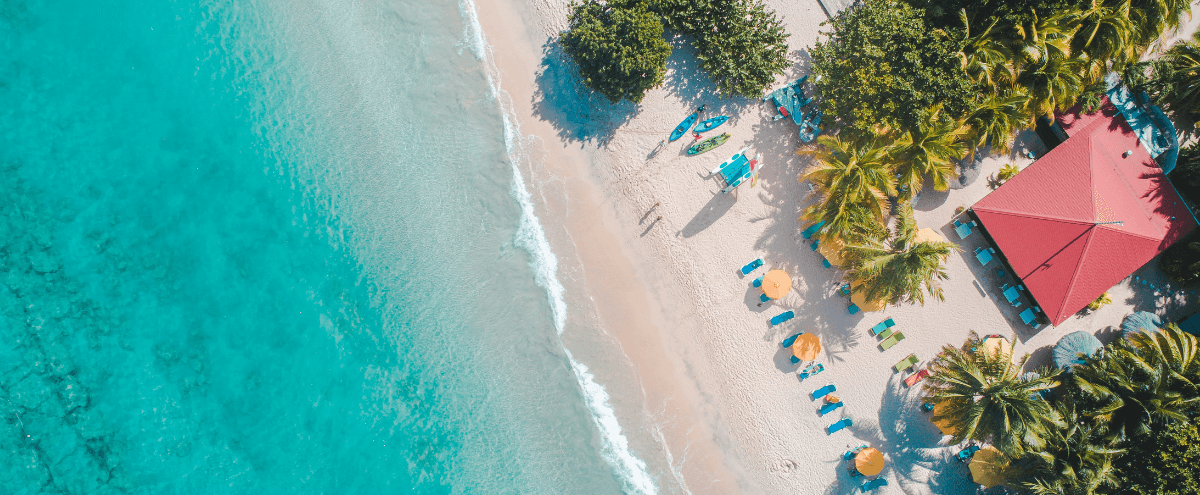 The British Virgin Islands
Located in the Caribbean's east, these islands are known for their reefs, lush natural areas, and seemingly endless stretches of white-sand beaches. Tick these islands off your bucket list when visiting the British Virgin Islands:

-Jost Van Dyke is a popular spot to moor your yacht and is great for exploring with natural foaming pools along the coastline and a rocky terrain perfect for hiking.
-Virgin Gorda is a stunning location to visit, enjoy a unique cultural blend on the island of Spanish, African, and Indian elements.
-At St Thomas, you'll enjoy a wide range of water and land activities, including snorkelling, exploring fortes and historic landmarks.
Cuba
Cuba often isn't thought of as a yachting destination, but if you're looking for incredible culture, great food, and a completely different way of life to experience, then this is where you'll find it. Cuba offers a range of fascinating destinations you can visit during your yacht charter including:
-Cienfuegos, with its UNESCO Heritage certified centre.
-Trinidad, for dancing, music, and beaches.
-Jardines De La Reina, one of Cuba's best diving destinations.
-Cayo Cinco Balas, an up-and-coming beach destination.
-Playa Ingles, one of the most famous beaches in the country.
-Cayo Largo, a tranquil long stretch of beach with crystal clear waters.
-Punta Francés, crowded with rare wildlife and perfect for snorkelling.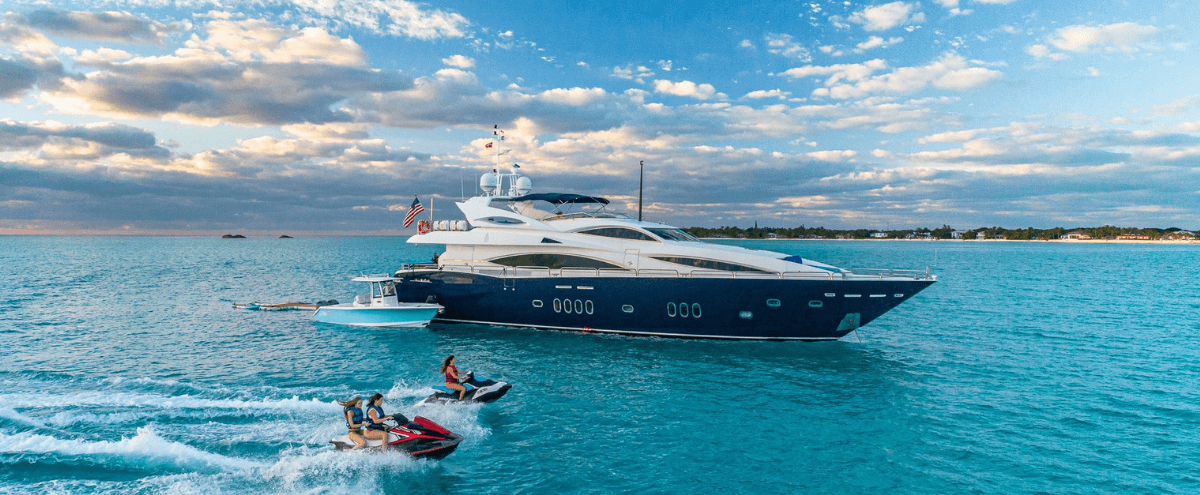 Book Your November Yacht Charter
Exploring these beautiful locations on a yacht charter gives you a chance to recharge from your day-to-day life and experience life on the water in true luxury. November is prime yacht season in the southern hemisphere, with stunning weather and a surplus of experienc es waiting for you.
Experience the beautiful sights of Sydney whilst indulging in the finest champagne on the deck, spend a day in the sunshine and explore life beneath the water in the British Virgin Islands, the options are limitless when you charter with Ahoy Club. You'll enjoy the id eal mix of luxury, privacy, and 7-star service in every destination you visit with a crew ready to tend to your needs whilst at sea.
To book your next yacht trip with Ahoy Club, contact our team today.