Top Travel Destinations 2020
Ahoy Club's Top Charter Destinations for 2020
So far 2020 has been a year of uncertainty, from Brexit to COVID-19's impact on the world. Never in a million years did any of us expect our travel plans to be cancelled or put on hold. Whilst it may seem uncertain now, we must look towards the future and plan the holidays we dream of. Whether it's a short weekend break or something more long term, our global team at Ahoy Club have put together dream charter destinations to visit in 2020.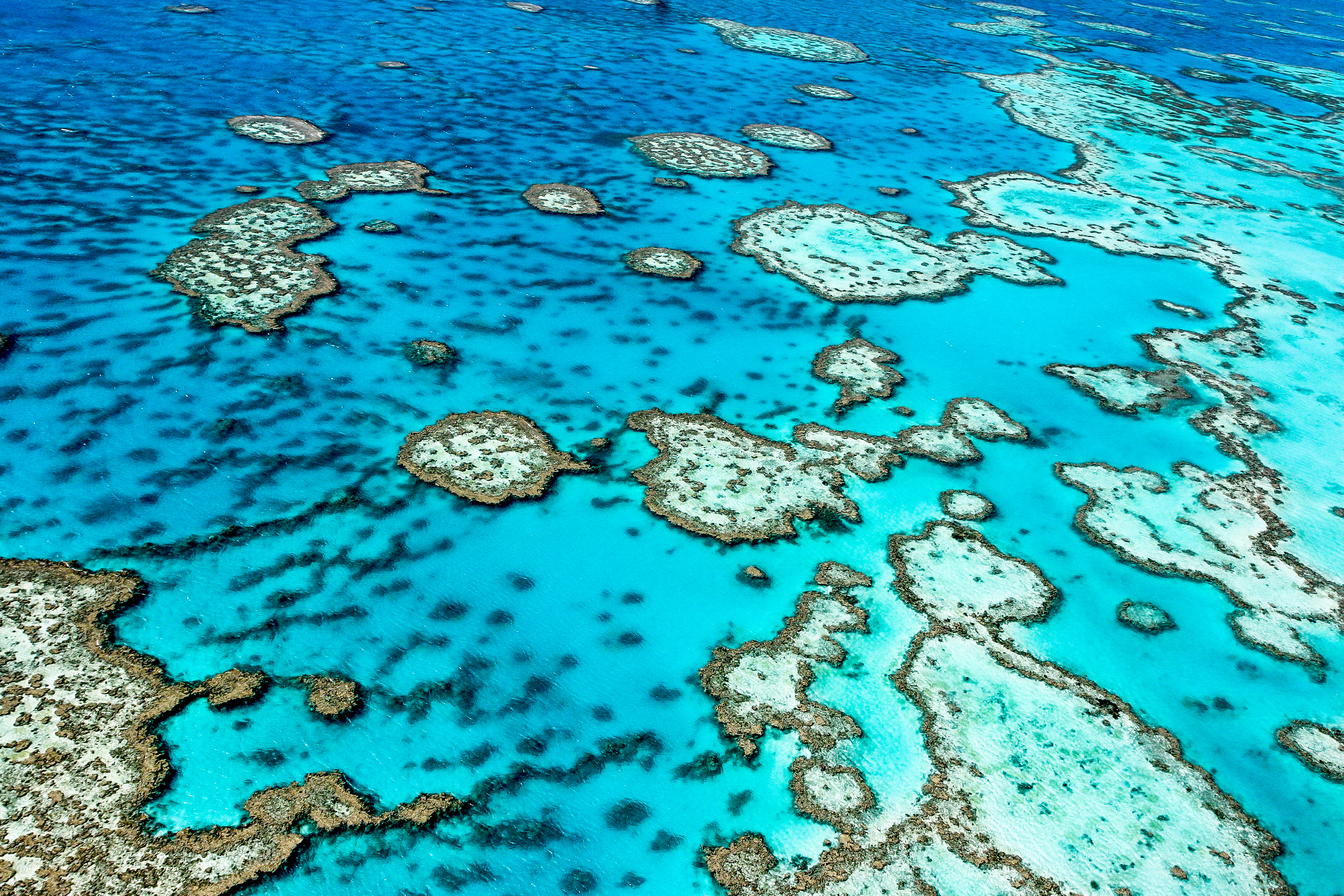 Queensland, Australia
The land down under has an abundance of charter destinations to offer and it was definitely a hard pick when narrowing it down, but Queensland won our hearts. Stretching over 1.8 million km² and boasts a coastline that is nearly 7000km, it's understandable that we have three charter itineraries for you to choose from on your next yacht charter. If you love diving, snorkelling and relaxing on unspoiled beaches then Northern Queensland is for you. Experience the Great Barrier Reef where you'll see turtles swimming along beside you, schools of tropical fish and bright coral reefs.
If you prefer adventure and hikes, then the Whitsunday Islands are best suited for your holiday destination. With 74 islands making up the Whitsunday Islands there are hundreds of trail routes to choose from all with breathtaking views. If you prefer a laid-back feel to your charter holiday, the Whitsundays offers that too. Whitehaven Beach has been voted one of the best beaches in the world with its pure silica sand and warm crystal-clear waters.
If you're enjoying the Aussie lifestyle then charter down the coastline to Fraser Island, the largest sand island in the world. Here you can partake in some off-road driving, whale watching, swim in freshwater creeks or visit the island's sacred lake, Lake Wabby.
With so much to experience in Queensland, we recommend chartering for at least 10 days between April – October to enjoy the warm, settled weather. We have over 100 luxury yachts to choose from and a wealth of experience chartering these waters. Speak to our charter team today or read more of our personal recommendations in our Queensland blog.
Croatia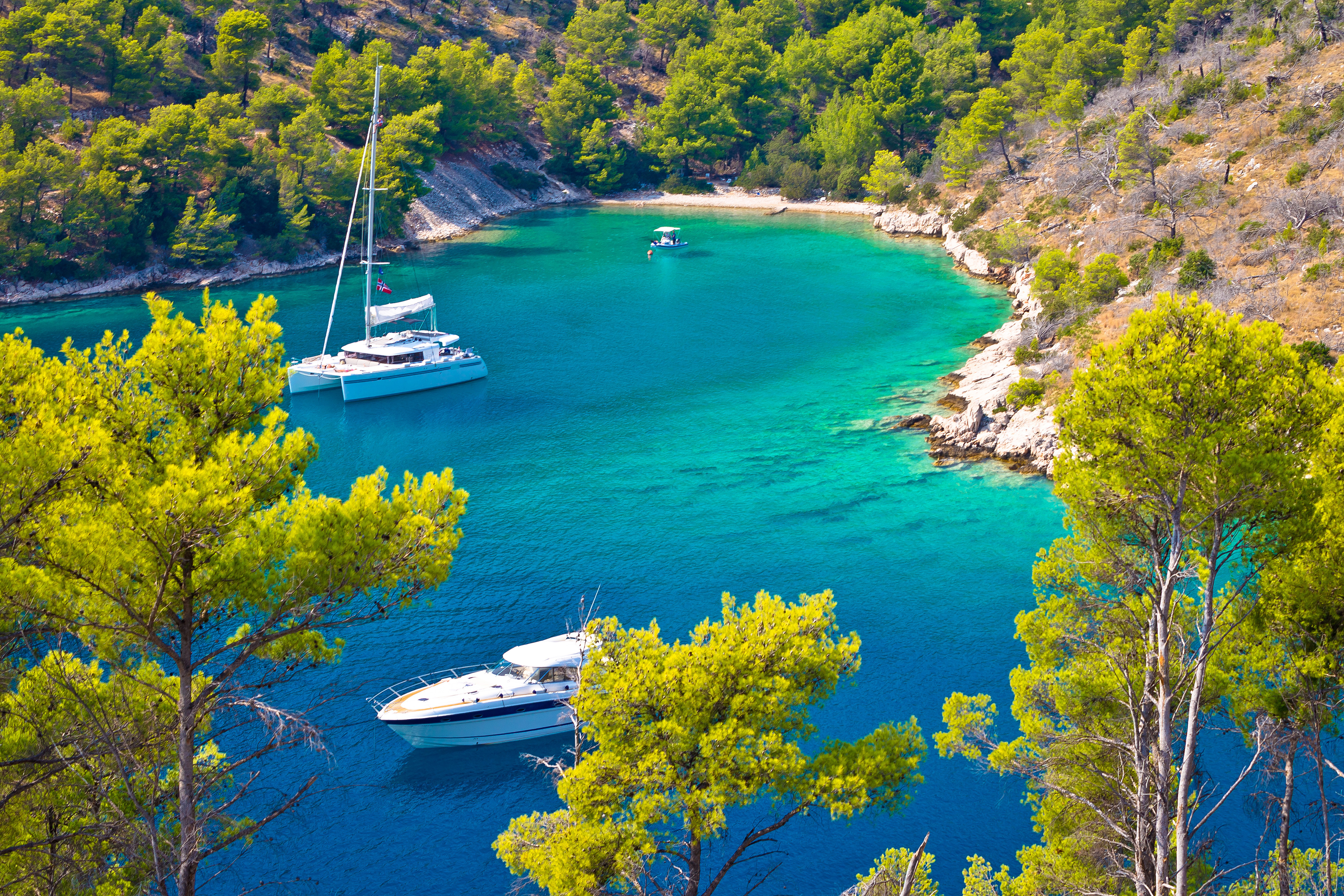 Croatia is a stunning yacht charter destination offering over 1200 islands and small inlets for you to sail through. From stunning national parks to crystal-clear waters and historic buildings, there is something for every charterer in Croatia.
Dubrovnik is a magnificent walled city with views over the beautiful Adriatic. Meander around the pedestrian-only streets of the Old Town and take in the medieval architecture or enjoy delicious cuisine in the vibrant restaurants and bars.
Explore the luscious island of Mljet, Croatia's greenest island with clear waters that are home a wealth of underwater sea life. Whilst visiting make sure you indulge in the islands well-known produce of red and white wine along with olives and goat's cheese.
Another highlight on your Ahoy Club charter itinerary is the well-known island of Hvar where you will have time at your leisure to explore the Old Town as well as the beautiful fields of sage, lavender, rosemary, and thyme. Hvar has recently got a reputation as the upmarket holiday destination with A-list celebrities and Royalty such as Prince Harry visiting. It is also one of the sunniest destinations in Croatia with almost 2,700 hours of sunshine per year.
We couldn't talk about Croatia without mentioning Split, the second-largest city in the region with its' Diocletian Palace and elegant waterfront. Spend a few days exploring Split and the surrounding islands on board your charter, soak up the Mediterranean sunshine and relax and unwind.
Turkey, East Mediterranean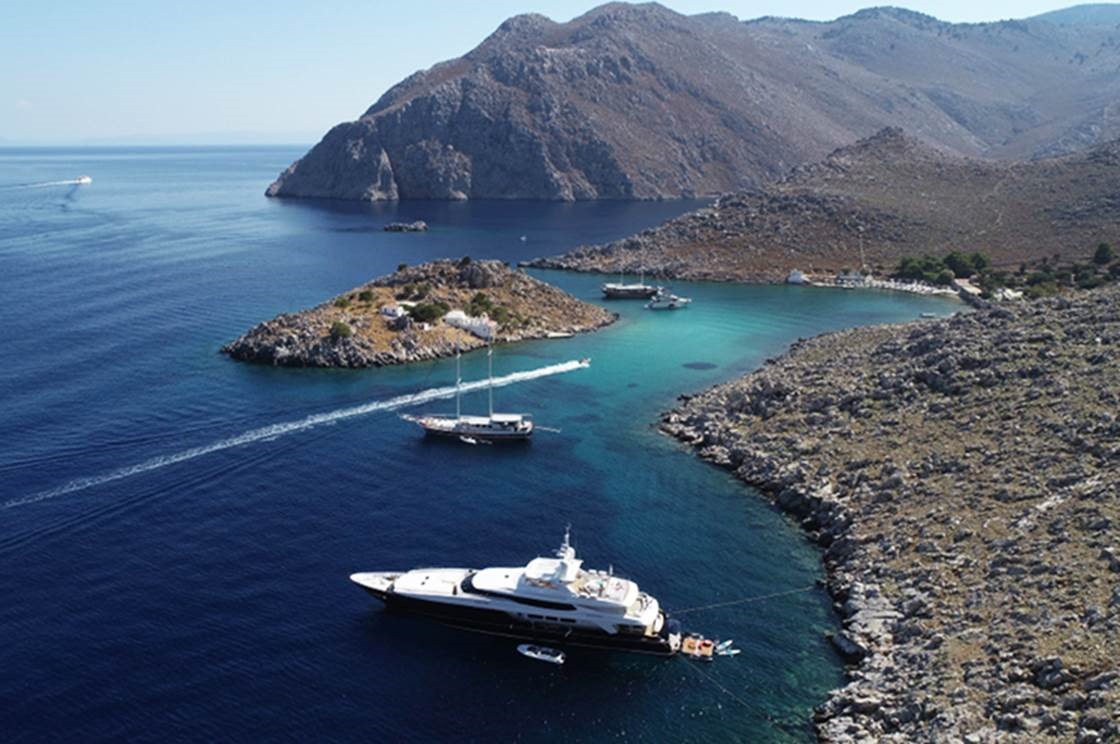 Turkey may have spent a few years in the shadows, but the Turkish Riviera is well and truly back and booming like never before. The newly expanded Yalikavak Marina is now deep enough to accommodate a vast array of Superyachts, and with a juicy selection of new yachts in town, Turkey is becoming the most glamorous coastal hangout on the Mediterranean. Known as the 'Turquoise Coast,' Turkey only makes sense from the water – frequented by islands too small to name, blue lagoons and hidden coves where you drop anchor so close to shore you can swim to beach restaurants.
From Cosmopolitan Istanbul to the historic ruins of Knidos, Turkey is a country where continents collide. This exotic destination sits in between the crossroads of Asia and Europe, with a bit of Middle Eastern flair mixed in.
If you're looking for an elegant seaside getaway, Bodrum is calling you. Dotted with boutique hotels, white-plastered backstreets, trendy restaurants and clubs, Bodrum is an attractive charter destination day or night. By day, explore the historic town's crowning castle or the colourful markets – or pasars, as they call them in Turkey. By night, sip champagne at a chic bar or relax with a glass of wine on the deck whilst your chef prepares a delicious meal for you.
Visit the pretty town of Kas and soak up its Bohemian feel. Wander around the streets that are lined with cafes and restaurants all draped in Bougainvillea plants or lose yourself in that holiday book on Kaputas Beach where the freshwater from the mountain meets the sea – it's magical!
It's easy to fall in love with the lifestyle in Turkey – there is enough culture, sunshine and good food and wine to spend a whole season. From ancient architecture to world-famous hot air ballooning in Cappadocia and a coastline that sparkles in the sunshine. Whether your view is by air, land or sea; Turkey is truly extraordinary. From the luxury surrounds of your own private yacht charter, you can enjoy everything this country has to offer. And who better to treat you than Ahoy Club?
While Turkey is typically seen as a summer destination and July and August are its busiest months, – the weather is still perfect in her shoulder months – May, September, and even October. In September the temperatures still reach a warm low to mid-30 degrees Celsius. The weather begins to cool off come late October.  Speak with one of the charter experts for our Turkey itinerary or browse our yacht portfolio for a luxury holiday in Turkey this year.
The Islands of Tahiti, French Polynesia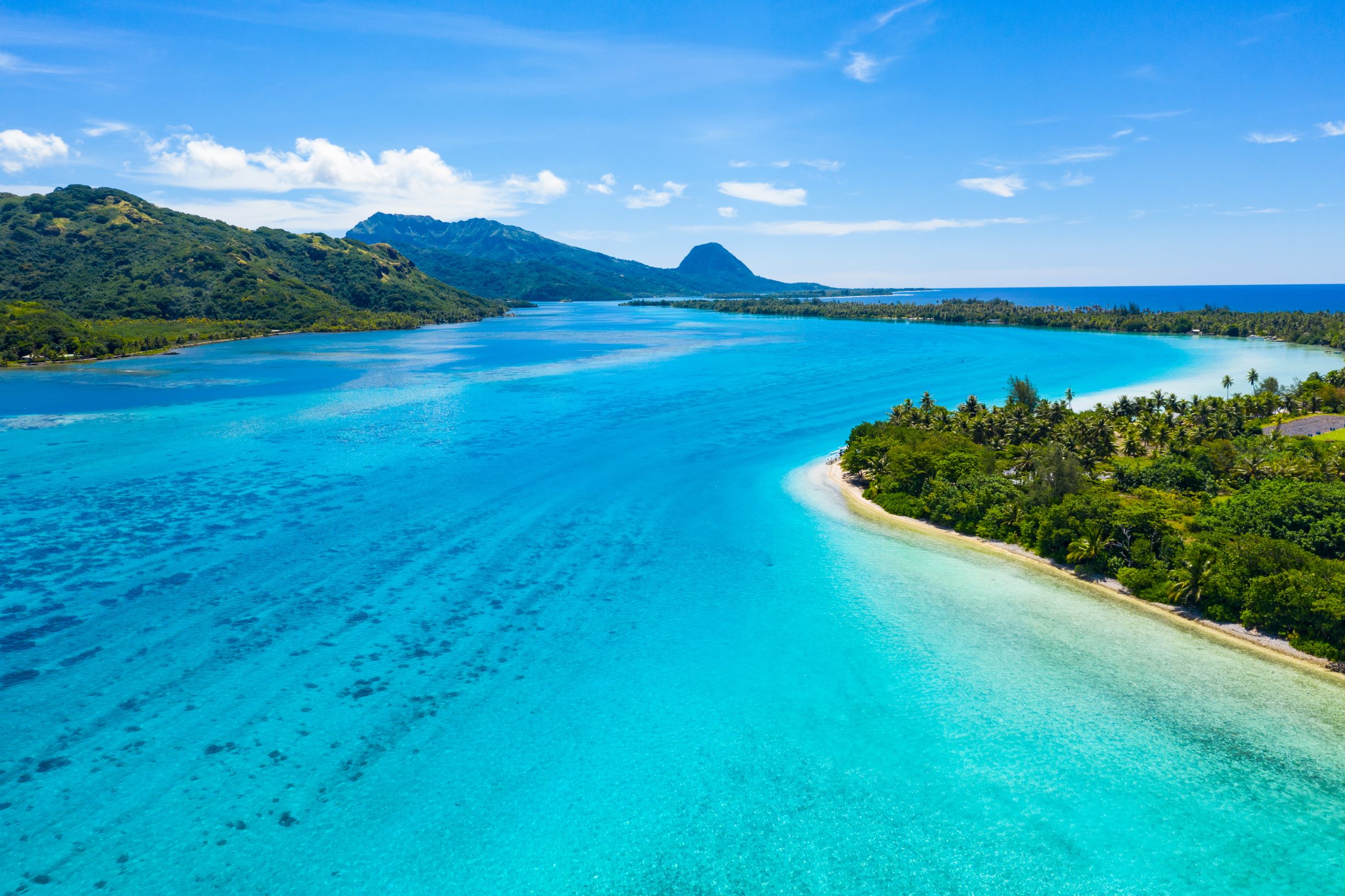 118 islands dotted across the South Pacific Ocean are waiting to be explored on board an Ahoy Club luxury yacht. Tahiti isn't only just a tropical charter destination, it's also the name given to the 118 islands scattered across the South Pacific Ocean. Whilst it's known for its iconic white beaches, crystal-clear waters and incredible marine life there is much more to do in Tahiti when on vacation.
Experience many hikes and walking trails in Tahiti or if you'd like a bit more adventure, explore the Lava Tubes on the east coast. The volcanic Lava Tubes of Hitiaa are underground tunnels of rock in caves that have been penetrated by water. Hiking in the Lava Tubes can only be attempted when there is no chance of rain and be aware, you'll likely be taking a dip in the cool waters throughout the hike. If you complete the hike through all three tubes, you will reach a beautiful lake and waterfall. If that sounds like too much for your hike, there are many options available across the islands and our expert team can compose an itinerary for you with an abundance of hiking routes.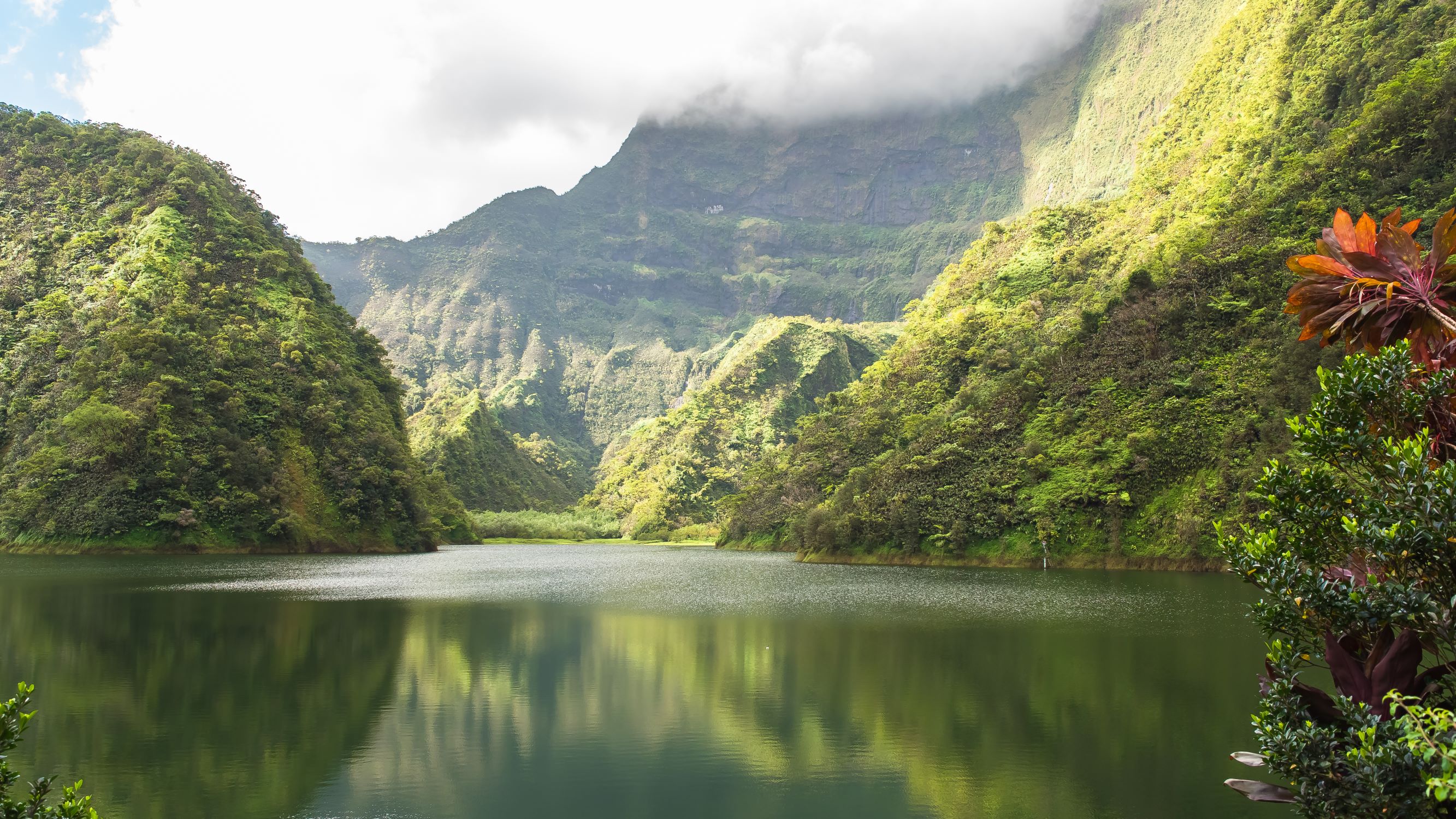 If you want a holiday that has the perfect mix of relaxation and exploring, then hopping around the islands is a great option. Relax on the deck of your yacht, enjoy whale-watching and dolphin spotting whilst sipping a refreshing cocktail, or explore coconuts plantations and a unique underwater world at the Tuamotu Islands.
At the mere mention of Tahiti, visions of tranquil islands replicating a paradise feel often spring to mind and once you charter around the islands, you'll realise that there is a valid reason why.
French Polynesia has an average temperature of 27°C making it a pleasant destination to charter in all year round. Speak to our charter team today for a detailed itinerary or browse the luxury yachts available to you.
Scandinavia, Northern Europe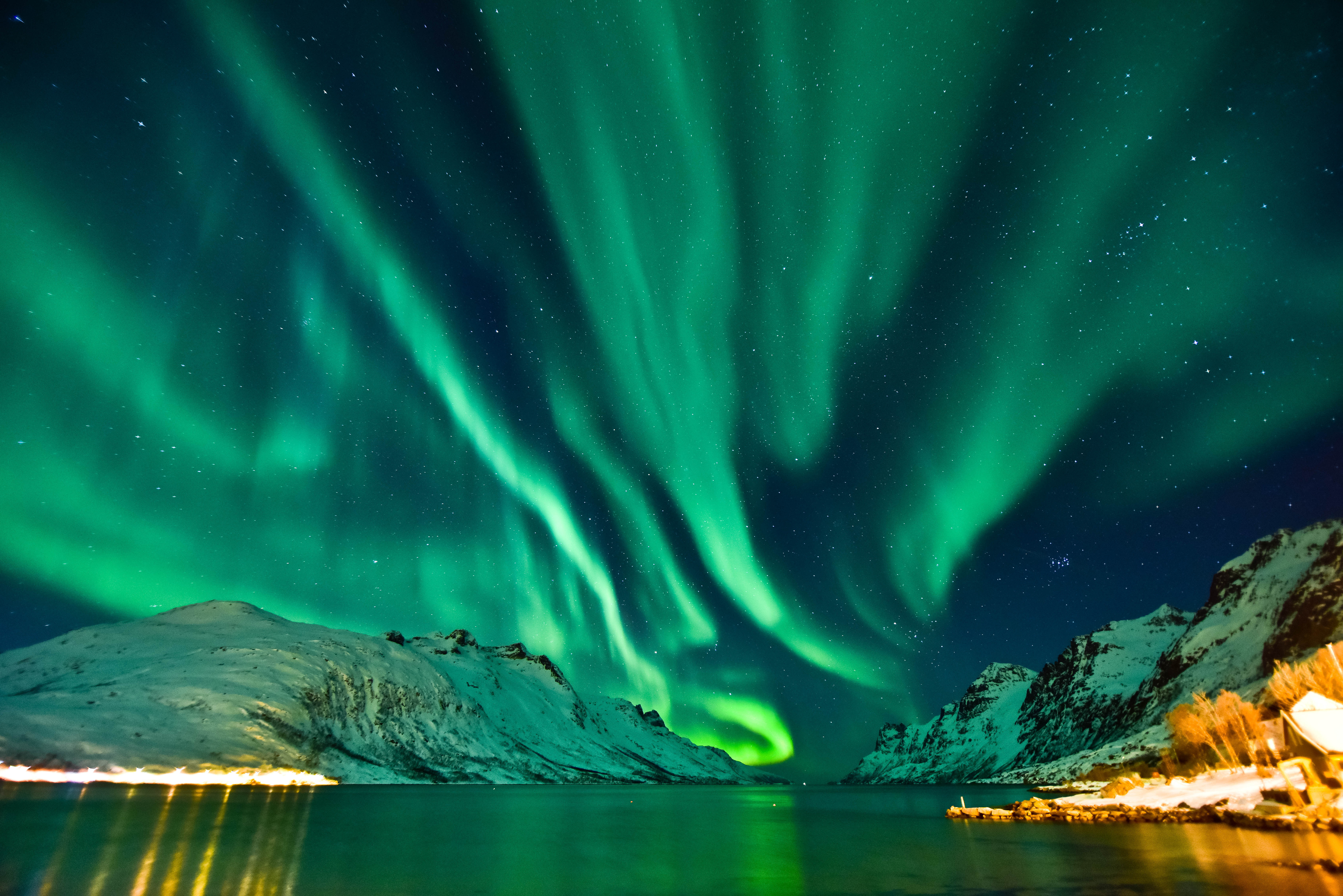 Is there a better bucket list charter destination than Scandinavia? The home of fabulous fjords, here wilderness lovers can do a wide range of outdoor hiking, canoeing, biking and rock-climbing. When planning a trip to Europe, you often think of returning to Italy, the French Rivera or the Greek Islands but we believe your European trip should include Scandinavia this year.
Enjoy the bustling city life in Stockholm and Copenhagen combined with relaxation and breathtaking scenery in the Fjords, Norway for the ultimate charter experience.
Stockholm is known as 'the capital of Scandinavia' and a truly unique city. The centuries-old history is balanced with a contemporary appeal. An interesting fact about Stockholm is that it is set on an archipelago of 14 islands that are connected by 57 bridges which limited the construction of high-rise buildings, making the city's skyline unique and very pretty!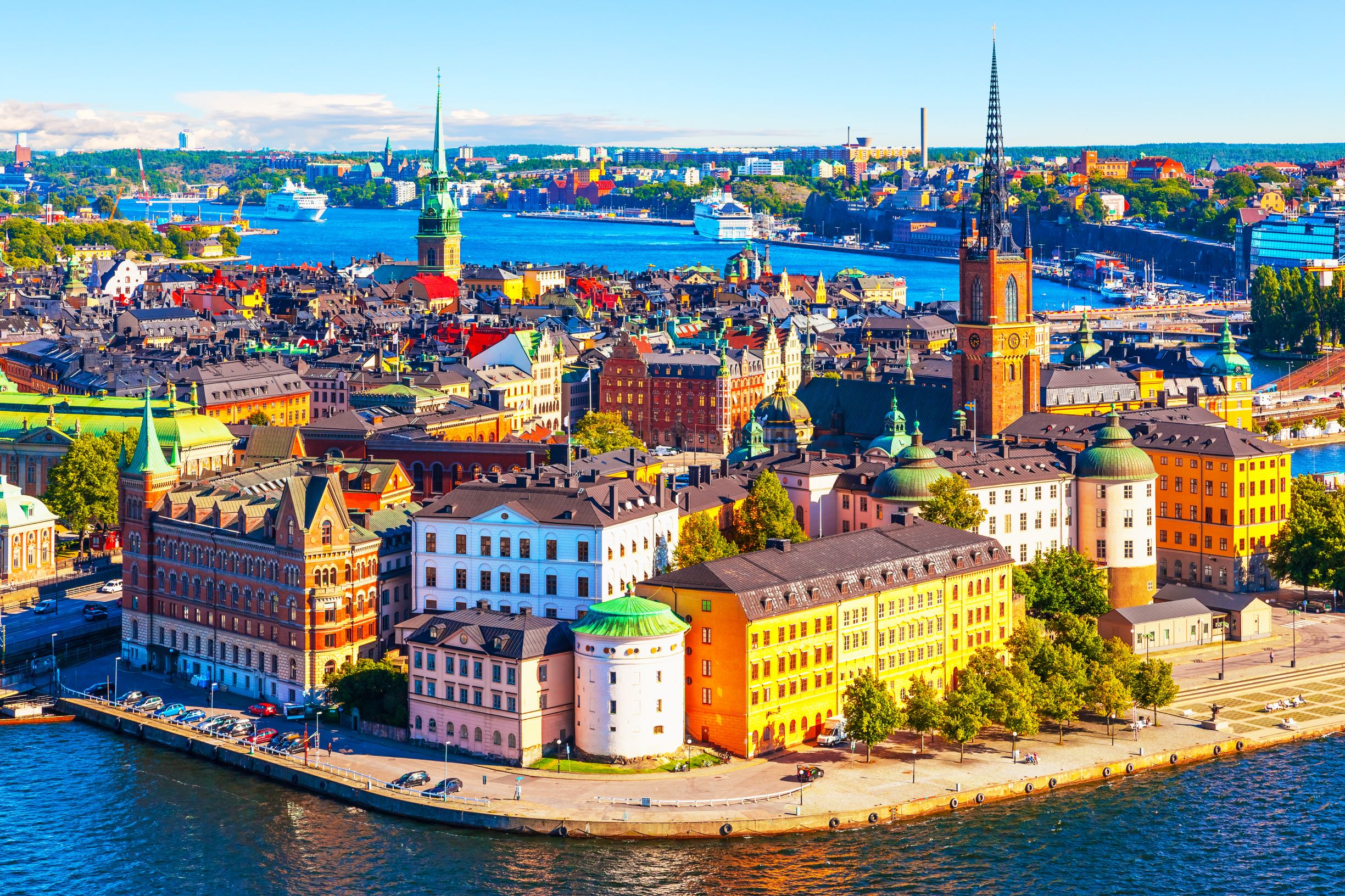 Most of the attractions can be reached by foot making it easy to fit a lot into your day. For the culture buffs, you can indulge in the wide selection of world-class attraction, museums and niche art galleries along with iconic Stockholm Royal Palace which is one of the largest residential castles in Europe; for the creatives, you can leisurely browse the shops selling everything from textiles and ceramics to furniture classics, after all, Sweden is known internationally for its creative designers. If fashion is more your thing, head to Drottninggatan in central Stockholm for vintage stores and wardrobe staples. There are many cafes and restaurants dotted around the city or if carrying the shopping bags gets a little tiring, head back to your yacht for some afternoon tea.
Sail to Copenhagen and watch the marvellous Opera House unfold before you as you arrive into the marina. Enriched in history it would be rude not to visit The Amalienborg Palace, the home of the Danish royal family. Learn about the history in the museum but make sure you're available at midday for the changing of the guards. Amalienborg is renowned for its Royal Guard, called Den Kongelige Livgarde.
After a spectacular viewing at The Amalienborg Palace, it's time to indulge in the Danish food scene. Copenhagen's restaurant scene is among the world's most diverse and innovative, catering to all tastes. Named as the world's best restaurant four times, a visit to Noma is a must if you enjoy a contemporary cuisine but make sure you leave room to enjoy the Danish pastry onboard your yacht when you return from a day of adventure and exploring.
After exploring the city life in Stockholm and Copenhagen, it's time to enjoy some R&R in the Fjords. Awaiting you is stunning scenery and adventure. Take a thrilling helicopter ride to the Jostedalsbreen glacier or if you would like to experience adventure on land, try some canoeing, rock climbing or rafting.
If you want to experience the spectacular Northern Lights, we recommend visiting between November to March because the magnetic fields of the Earth and the Sun's solar wind are more likely to be in sync – it's not guaranteed but you have a better chance. Where better to view this natural light display that on the deck of a luxury yacht?
Whether you want to relax and take in the scenery or shop till you drop in the capital cities, there is something for everyone in Scandinavia. Contact our expert yacht charter team for an itinerary or view our fleet available for your next charter.
Wherever you decide to travel to in 2020, chat to our team of experts about yachts, itineraries and recommendations. Ahoy Club is built on service and backed by experience, making us the perfect company to handle your next yacht charter. With over 3600 yachts across the globe and hundreds of itinerary options, we have the perfect charter experience awaiting you and your guests.