Destination: Queensland Australia
The Ultimate Queensland Charter Experience
Over 8 billion people travel to Australia each year, yet Australian's rarely take the opportunity to explore the wonders of their home country. This is your year to be the storyteller of Australian tourism, not the listener. Take the time to charter an Ahoy Club yacht around the Great Barrier Reef, go whale-watching in North Queensland, take a dip in the freshwater lakes and creeks on Fraser Island. We have three detail itineraries and a team of experienced yacht owners and charters to guide you through the process. It's time to plan your next big adventure but this time it's at home.
Journey Overview: North Queensland
Best time to visit: April – September
Weather: 25 – 30°C
Ideal for: Action and adventure / Relax and unwind
Recommended length of stay: 7 – 10 days
Located in Tropical North Queensland, Cairns offers the perfect base to explore the Great Barrier Reef, Port Douglas, Cape Tribulation and the Daintree Rainforest. This yacht charter hot spot is perfect if you love to dive, enjoy fishing, whale watching or walks in nature.
Cairns
Cairns is a gateway to The Great Barrier Reef and a great place to base yourself near for fishing, snorkelling and diving at many of the different reefs. Here you can enjoy spectacular views of the world heritage rainforest and mountains.
Magnetic Island
A popular spot for walking in nature as the Magnetic Island National Park covers more than half the island and has over 20 kilometres of walking tracks.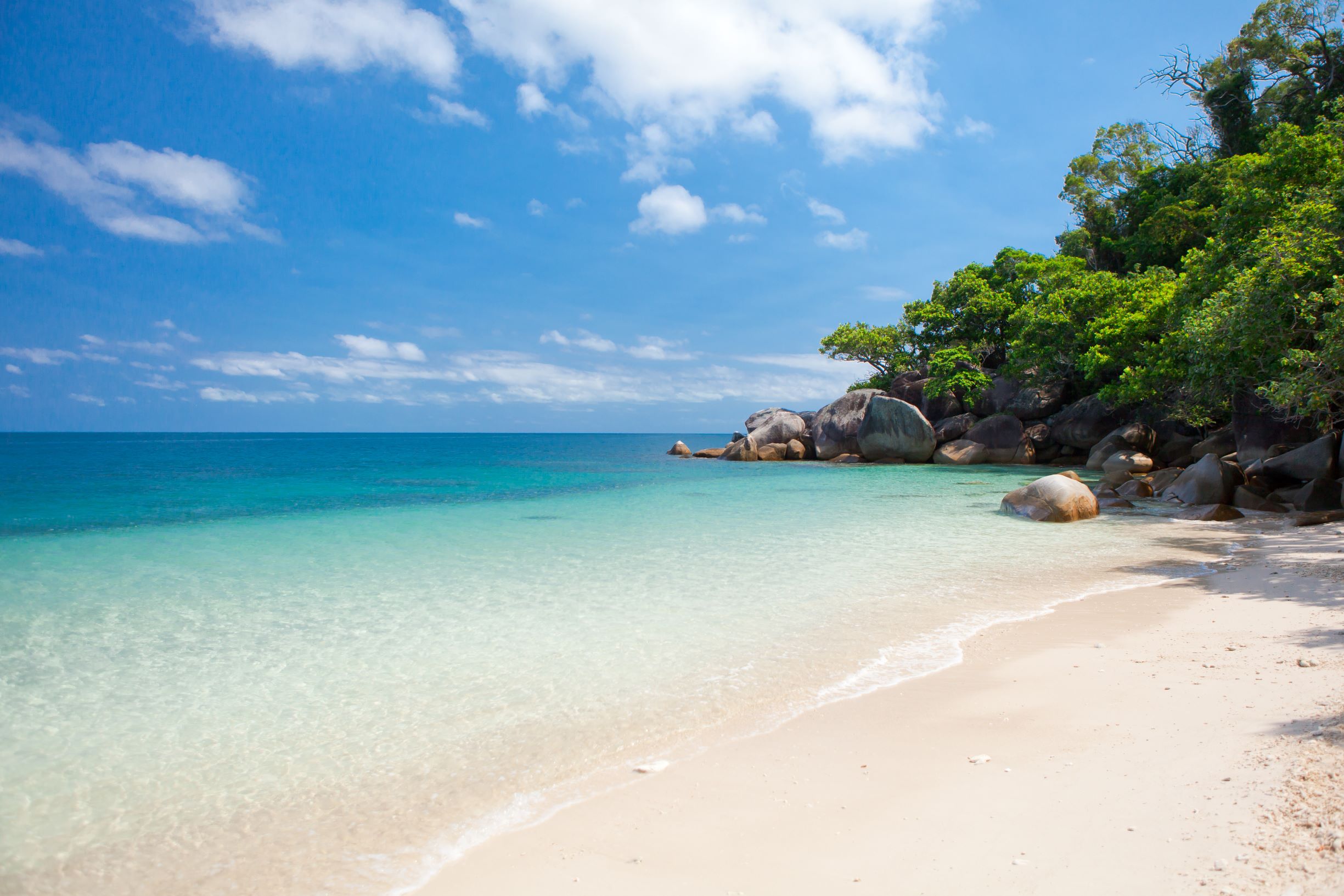 Palm Island
Great Palm Island is also known as Palm Island or, by the Aboriginal name, Bwgcolman. Palm Island is one of Australia's most visually stunning locations and consists of small bays, sandy beaches and forested mountains.
Vlasoff Reef
Located on the outer reef of the Great Barrier Reef, Vlasoff Reef is a picturesque sand bar. A great spot for diving and snorkelling or enjoy a scenic heli-tour over the white sandy cay.
Daintree Rainforest
Don't miss out on the Daintree Rainforest, the world's oldest rainforest that is home to more than 12,000 species. This tropical ecosystem is one of the most complex on earth with its plant diversity and structural complexity. A visit to the Daintree Rainforest guarantees a sighting of unique Australian wildlife, whether it's colourful birds and insects, reptiles or mammals or the famous Cassowary.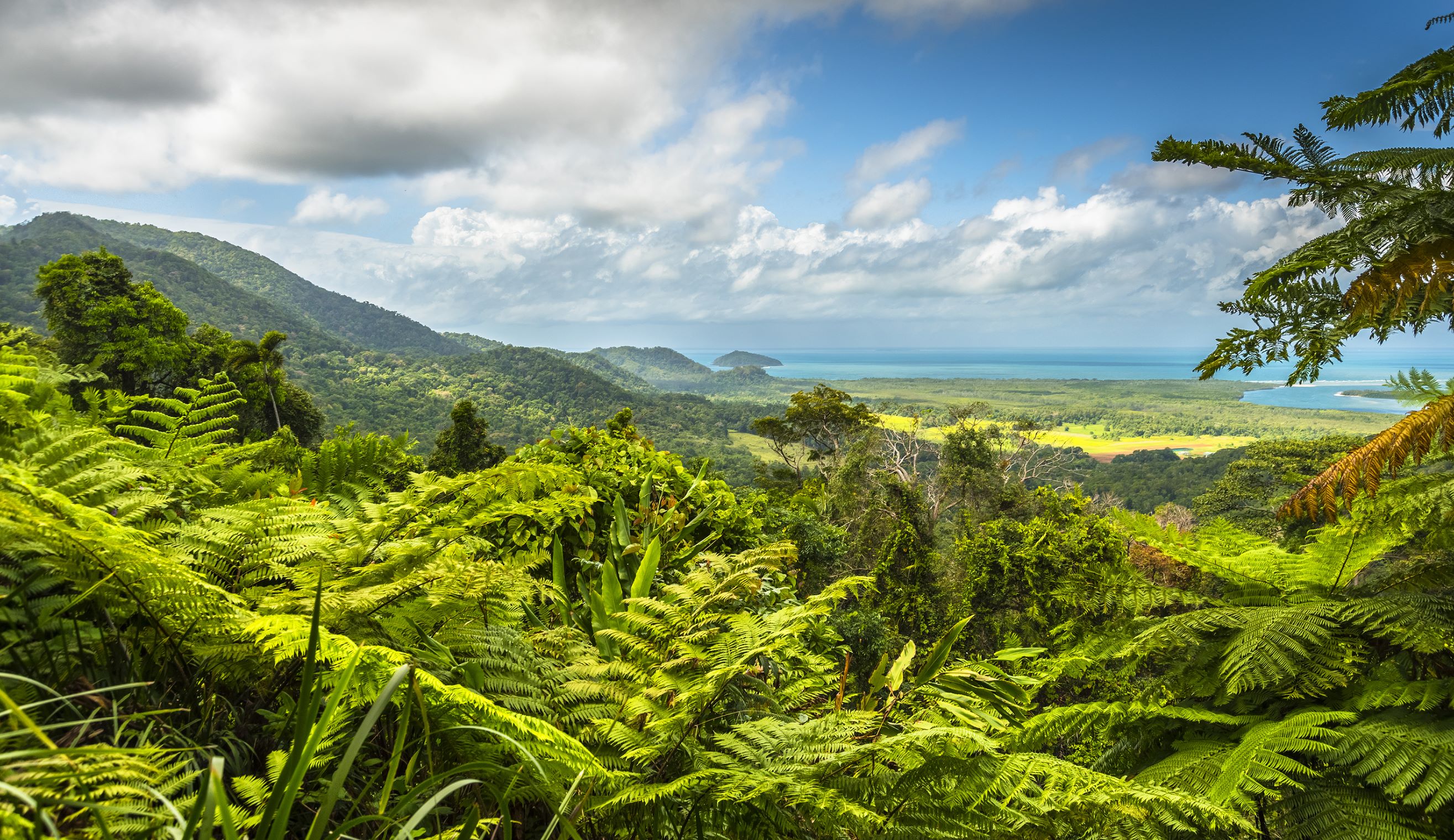 Opal Reef
Opal Reef is found on the Outer Great Barrier Reef and its clear water makes it great for snorkelling.
Lizard Island
Kate Hudson once described this as "the most romantic place on earth" and she isn't lying. This spectacular island has 24 white sand beaches, making it an idyllic spot for a picnic prepared by your personal chef.
A trip to North Queensland is guaranteed to offer an array of activities on land and sea, breathtaking scenery and wonderful marine life. Sit on the deck with a sundowner cocktail and attempt to spot a Humpback whale or watch the sun drop into the ocean after another great day at sea.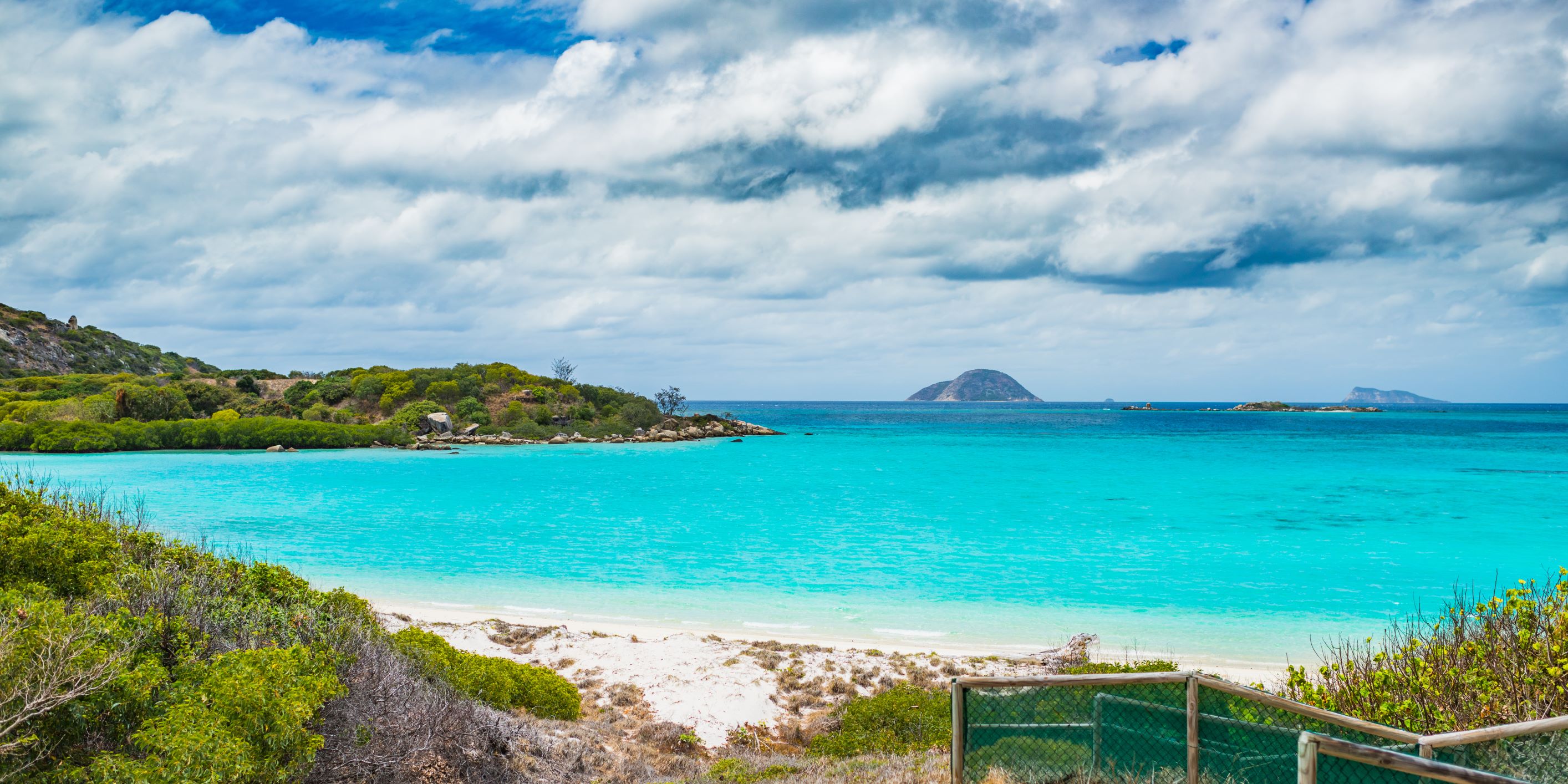 Journey Overview: The Whitsunday Islands, Queensland
Best time to visit: July – September
Weather: 25 – 30°C
Ideal for: Action and adventure / Relax and unwind
Recommended length of stay: 7 – 10 days
Wiggle your toes into the white silica sand of Whitehaven Beach, take a scenic flight over Heart Reef or enjoy one of the many walking and hiking trails that the 74 Whitsunday Islands have to offer. This is the ultimate 10-day yacht charter experience where you get to visit pristine beaches islands only accessible by yacht.
Hamilton Island
Hamilton Island is the largest inhabited island in the Whitsundays. By day you can enjoy a helicopter ride over the Whitsundays, including the famous Heart Reef. By night, you can sip cocktails at One Tree Hill and watch the sunset over the islands.
Neck Bay
The Whitsundays are full of stunning secluded beaches where you can relax in peace. Neck Bay is one such hideaway off the coast of Shaw Island known for its great fishing, swimming, beach walks and bird watching.
Long Island
Stretch your body and refresh your mind with a pleasant bush walk. Round Hill Circuit is a 1.5km track located on Long Island. It only takes 30 minutes to complete, so get out and about in the morning before an afternoon of snorkelling amongst the bright coral.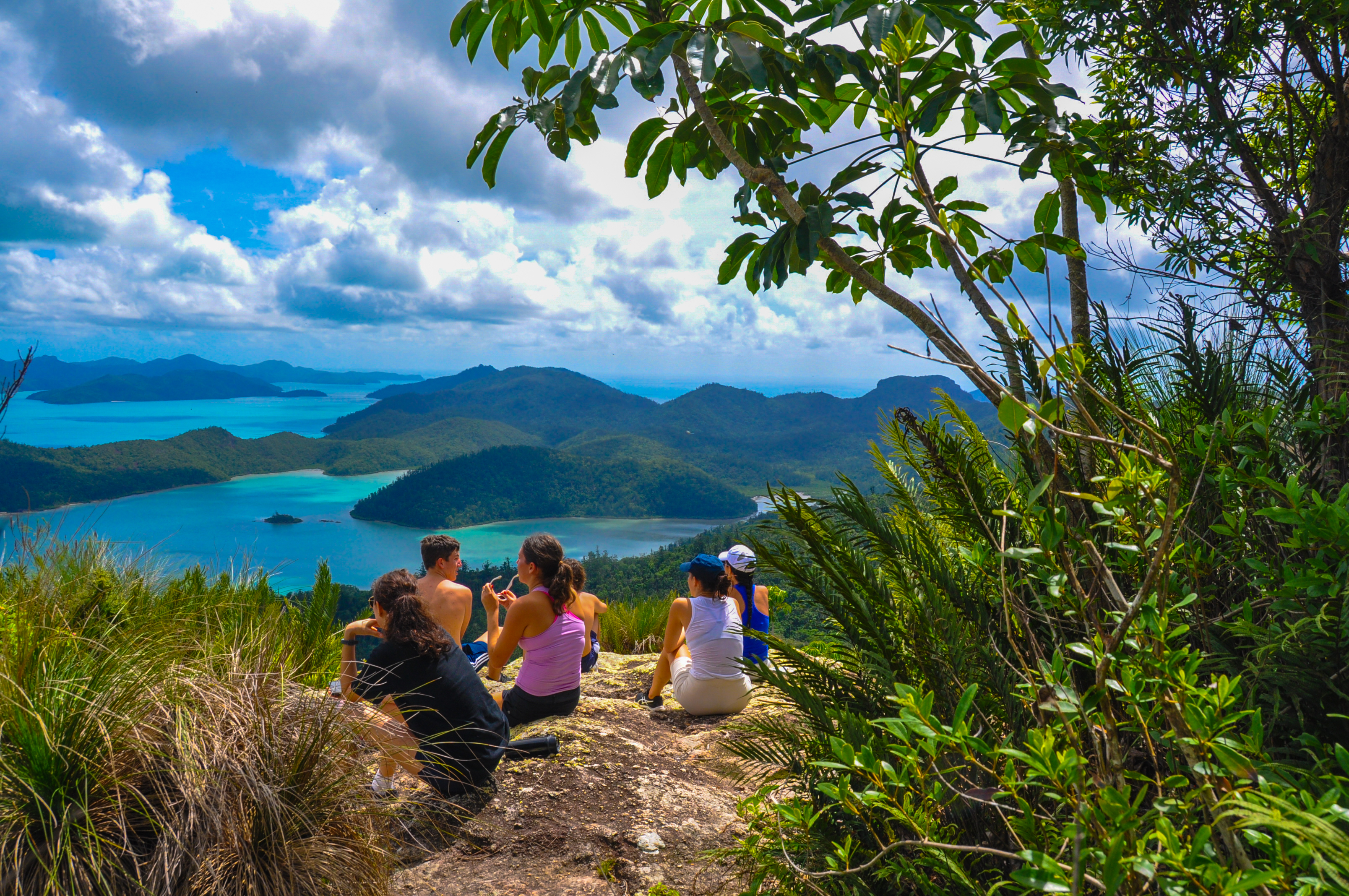 Hook Island
The clear still waters around Hook Island are ideal for kayaking with an abundance of wildlife in the area from June-September. Another must-see on this stop is Nara Inlet; a cave area which is home to a cultural site of the Ngaro people, the traditional owners of the land.
Stonehaven Bay
Every superyacht has its own unique water toys to play with and the open waters of Stonehaven Bay are just right for giving them a spin. Try just one or try them all; there's no one to stop you in these secluded waters. You will remember this stop for sunsets and water toys.
Hayman Island
The super clear waters of Blue Pearl Bay make it one of the most visible snorkelling spots, outside of the open ocean. All this splashing around will make you hungry. Return to your yacht for a delicious spread or enjoy a freshly prepared picnic on the beach.
Mantra Ray Bay
Manta Ray Bay is by far one of the best diving spots in the Whitsundays – even for beginners. Its underwater valleys, caves and swim-throughs are able to be explored up to 25 metres below. Keep your eyes peeled for two underwater sculptures, both featuring manta ray, the namesake of the bay
Bait Reef Lagoon
You've done plenty of snorkelling and diving so far, but the best is yet to come with a visit to the open oceans. You'll find the most vibrant coral and abundant wildlife like fish, turtles and large manta rays further away from shore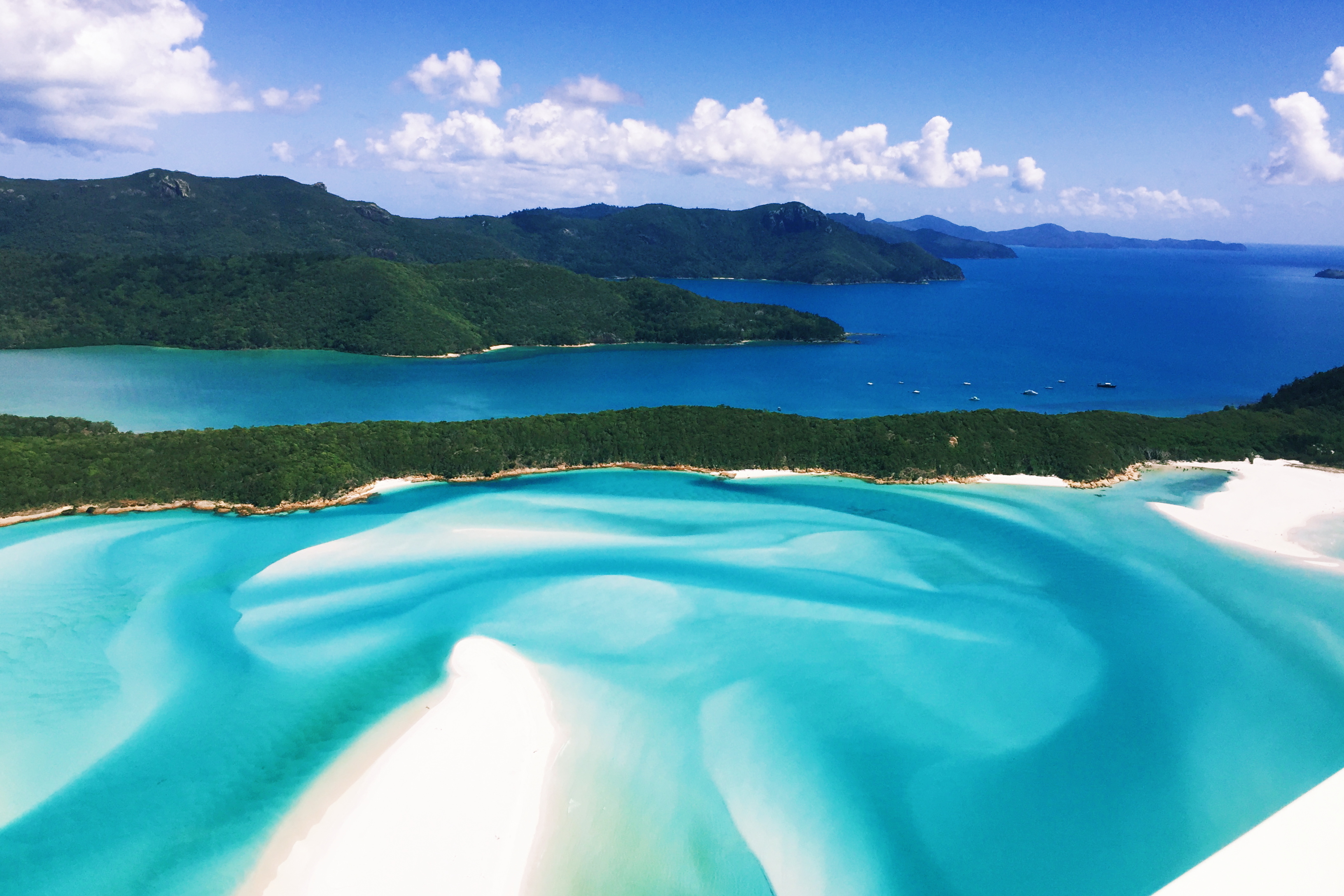 Whitehaven Beach
Voted one of the best beaches in the world, Whitehaven Beach is home to 98 per cent pure white silica, which gives it a brilliant luminescent colour and an almost powdery texture. The beach stretches for seven kilometres and from the top of Hill Inlet, you will get that panoramic shot of the turquoise swirls.
Hamilton Island
From a day on the golf course to spa treatments or sunbathing on Catseye Beach; one last afternoon of leisure is easy to come by on Hamilton Island.
It will be hard to believe that your charter in the Whitsundays will have come to an end, but at Ahoy Club we believe that once one holiday has ended, one must immediately start planning the next. Keep reading to explore Fraser Island, Moreton Island and Noosa.
Journey Overview: Brisbane to Fraser Island, Queensland
Best time to visit: April – September
Weather: 25 – 30°C
Ideal for: Action and adventure / Relax and unwind
Recommended length of stay: 7 – 10 days
Brisbane
Queensland's capital city oozes with culture and fine dining options. Stroll along the South Bank and submerge yourself in the culture at the Queensland Performing Arts Centre (QPAC), Queensland Art Gallery and Gallery of Modern Art.
Moreton Island
Moreton Island is a large sand island just off the coast of Brisbane, perfect for snorkelling around the Curtin Reef and the Tangaloona Wrecks, both manmade and close to shore. Or if you fancy an adrenaline boost, try your luck at Sand Tobogganing.
Noosa
A popular beachside holiday destination located on the Sunshine Coast, Noosa is surrounded by stunning beaches and national parks. There is something for everyone in Noosa, from one-off designer boutiques to fine dining restaurants. In Noosa, you can experience a once in a lifetime opportunity of swimming with the Humpback whales or simply relax on one of the many beautiful beaches and watch the world go by.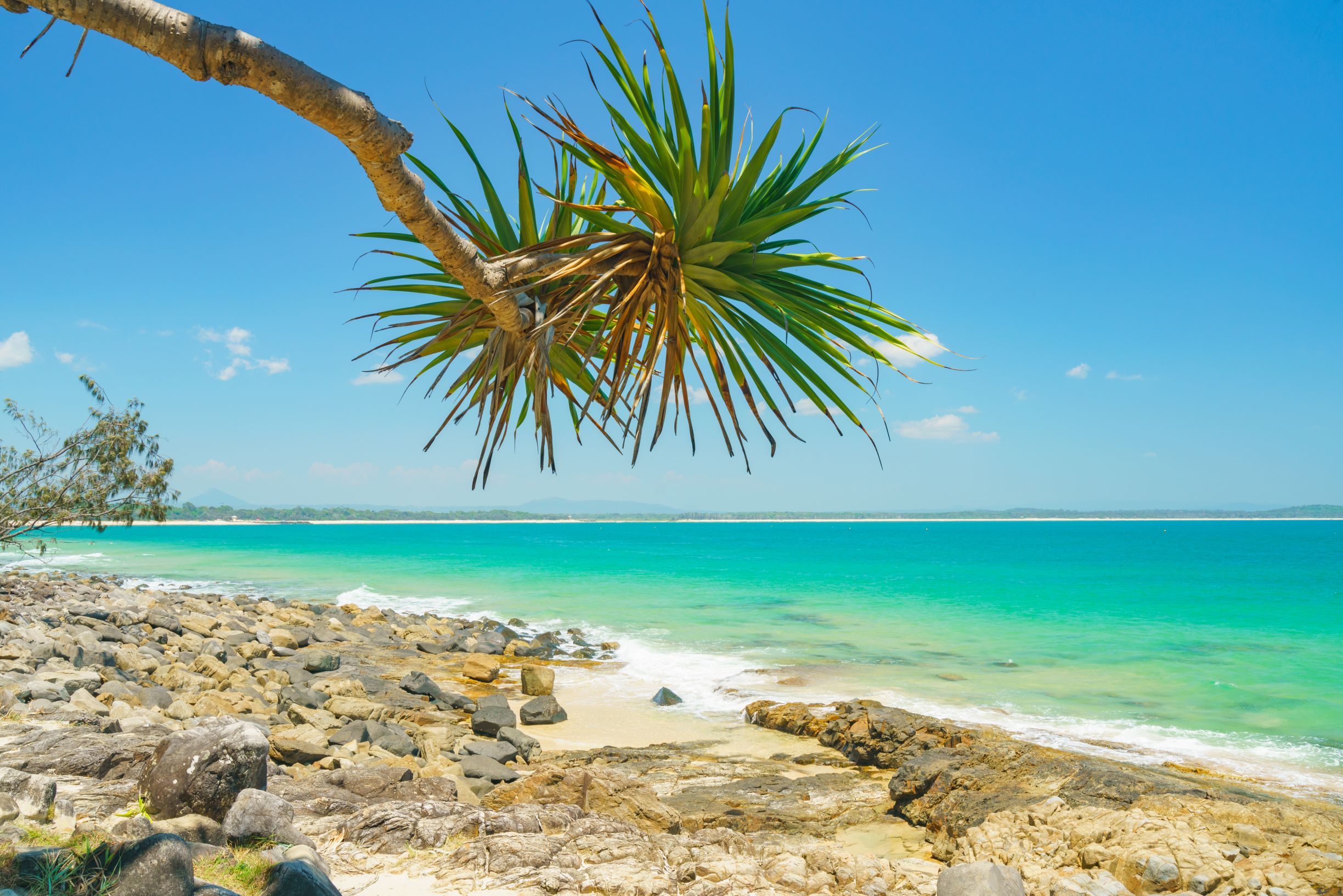 Fraser Island
The Butchulla people have always called the island K'gari, and once you visit you will understand why; K'garis means paradise. Rich with aboriginal history, white sandy beaches, dingos, eucalyptus forests, and natural swimming holes, Fraser Island is the largest sand island in the world and a true to its original name.
Key highlights include off-roading in a 4WD across 75 Mile Beach, swimming freshwater lakes such as Lake Mackenzie, visit the islands' sacred lake of Lake Wabby, float down the freshwater Eli Creek, spot turtles, sharks and whales from Indian Head and visit the Maheno Shipwreck, where the rustic skeletal remains of a WWI hospital ship on 75 Mile Beach. For a sand island, there is so much to see and do.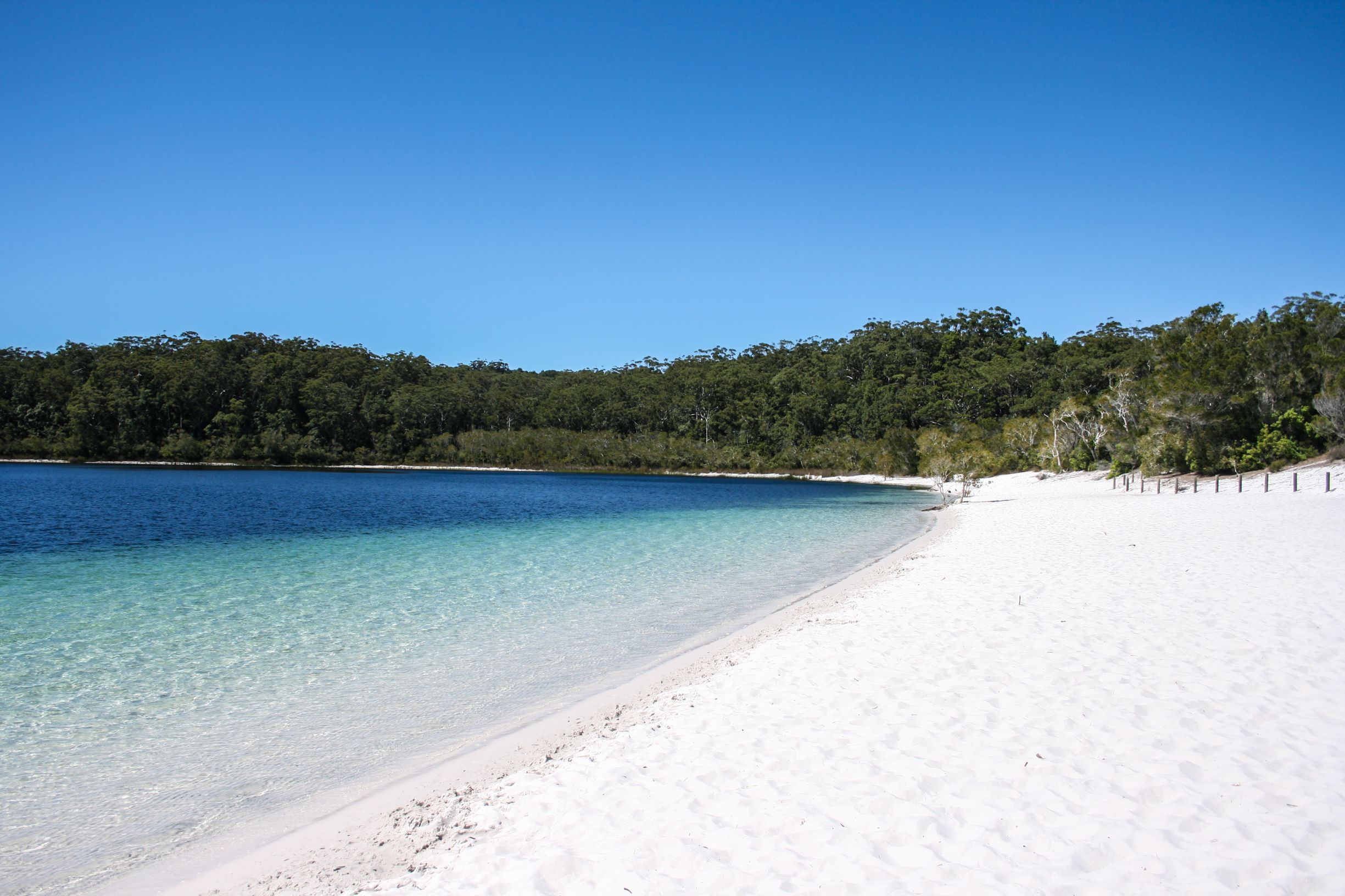 Did you realise there were so many activities awaiting you and your guests in Queensland? We haven't even touched all the activities available to you on your luxury yacht! Speak to one of our experts to start planning a charter holiday with Ahoy Club, we have over 100 luxury yachts in Australia awaiting you.