The Ultimate French Polynesia Yacht Charter Itinerary
French Polynesia is a collection of around 130 islands making up five archipelagos in the Pacific Ocean. It's an overseas collectivity of French culture and is a popular destination for luxury yacht charter vacations.
When you travel to French Polynesia on a yacht charter with Ahoy Club, you'll have your choice from a range of luxury yachts, catamarans, and sailing yachts. From this comfortable base, you'll be able to explore destinations that few people ever see with a team of experts on-call to ensure that your trip is completely trouble-free.
To help you curate your ideal tropical vacation, here's our ultimate French Polynesia yacht charter itinerary.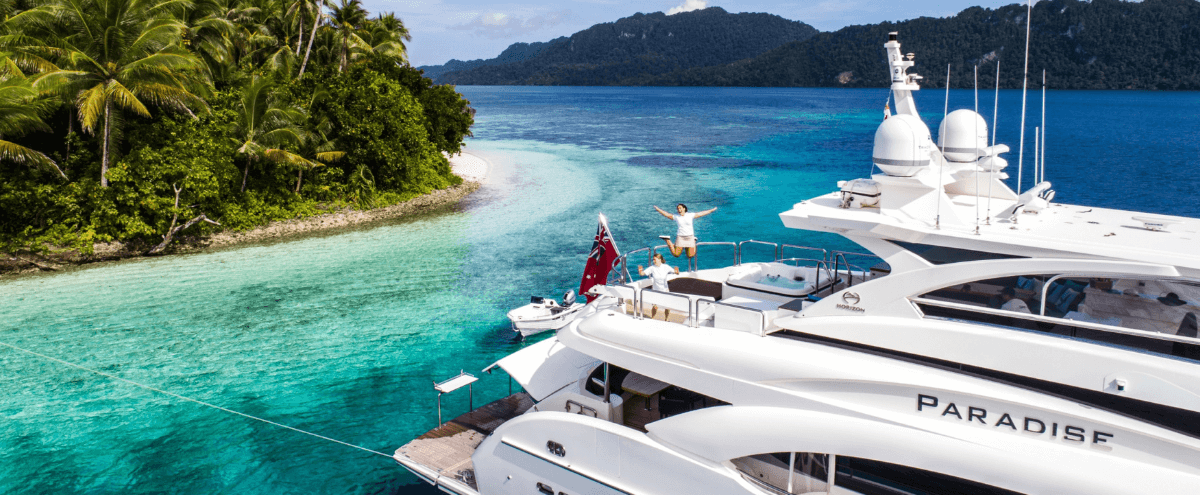 Papeete
Papeete is located on the island of Tahiti and is the capital of French Polynesia. It's the perfect place to start any French Polynesia yacht charter as you can sail from here to some of the more isolated islands in the archipelagos.
Papeete is a busy city, enjoy bustling markets filled with handicrafts and fresh produce, the stunning Notre Dame Cathedral, with its mix of island and European influences, and other popular sites like the Three Waterfalls, the black sands of Lafayette Beach or Toaroto Beach, and the Musée Gauguin, a museum dedicated to the works of the famous painter. This is the perfect location to explore for a day and later retreat to your yacht for some well-deserved rest.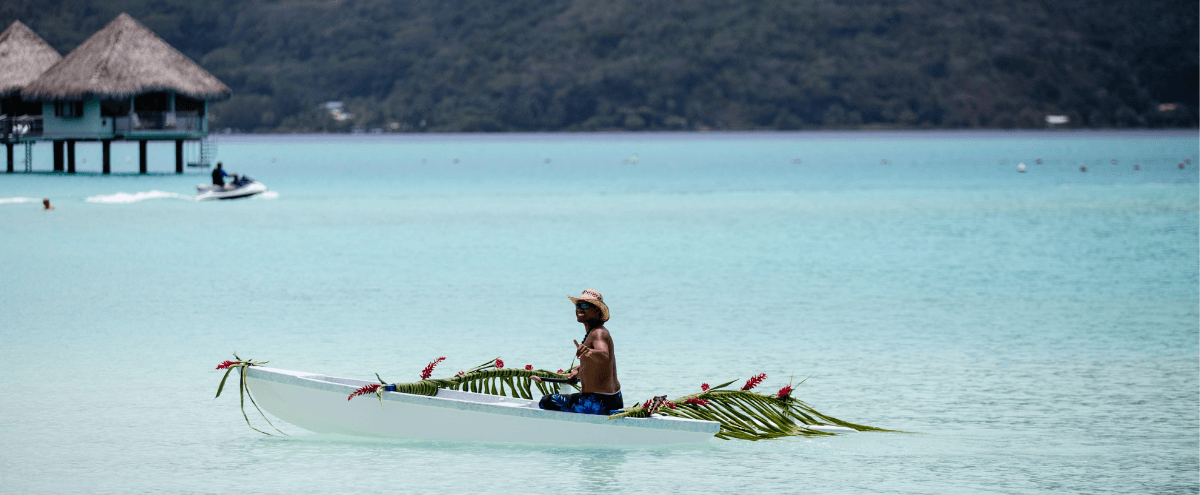 Moorea
Moorea's scenery is simply stunning. This island is known for its beaches and its rugged, volcanic landscape. It's the ideal place to drop your anchor and enjoy an isolated, surrounded-by-nature experience.
The island has amazing hiking trails through the rainforest to Mount Tohivea, with the Belvedere Lookout offering panoramic views of the peaks and the islands beyond, pack some snacks and drinks from your yacht and enjoy the view. On the island, you'll find great diving, swimming, snorkelling, and beaches as well as the Lagoonarium, a protected area where you can get even closer to the local marine life.
Teti'aroa
Tetiꞌaroa was once a treasured vacation spot for Tahitian royalty and is now privately owned by Marlon Brando, so you know that it must be beautiful. This atoll is part of the Windward group of the Society Islands of French Polynesia and because of its isolation is a haven for bird and marine life of all kinds.
If you want a secluded, private experience during your French Polynesia yacht charter, this is the ideal destination. It offers amazing beaches, swimming, diving, and snorkelling, as well as a sense of peace and privacy that can be hard to find anywhere else. Your charter crew will ensure everything you need is on board so you can wholeheartedly enjoy this serene destination.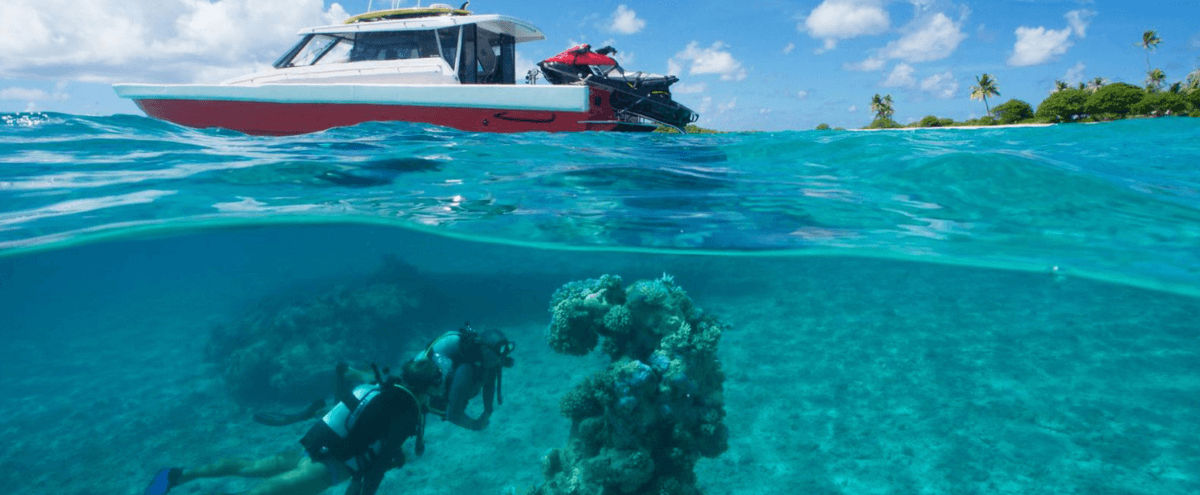 Huahine
Huahine is part of the Leeward Islands Group among French Polynesia's Society Islands. Most of the island is covered with the tropical jungle as well as coconut plantations and garden groves, which is why the locals believe that Huahine is one of the most picturesque islands in Tahiti!
But Huahine isn't all lush greenery, it boasts a culturally preserved sanctuary, with temples hidden throughout the jungle and an authenticity that you won't find anywhere else. Anchor up for the day and enjoy being immersed in its wild, natural appeal. After a day of exploring, jump back on board to quench your thirst with some fine wine while the sun sets in the distance.
Raiatea
Raiatea is the second largest of the Society Islands and its name means "faraway heaven" and "sky with soft light". This island was originally called Havai'i as it was thought of as the homeland of the ancient Polynesians and its cultural centre. Today, it's known as the most sacred island in the area and home to stunning natural icons as well as unique cultural experiences.
Raiatea is one of the top yachting locations in the area and has plenty of moorings available in deep, calm bays. This makes it a perfect stop during your French Polynesia yacht charter vacation. It's also one of the few places where you can indulge in traditional island fares such as live octopus and raw fish in coconut. Ask your crew to organise a private beachside dinner for the evening – island time awaits!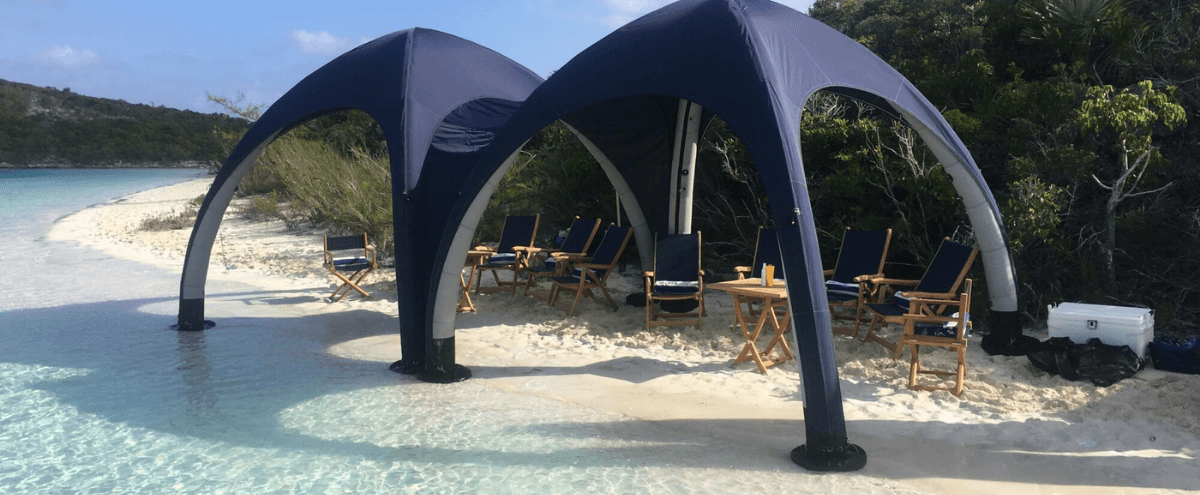 Taha'a
While you're in Taha'a, you'll want to stay awhile and enjoy the slow pace of local life. A rich garden of an island, Taha'a is made up of valleys and hillsides covered with banana, coconut, and watermelon groves and home to the Tahitian vanilla orchid which is fragrant island-wide.
Surrounded by a colourful coral reef, Taha'a offers amazing swimming, snorkelling, diving, and pristine secluded beaches. In fact, because this island is only accessible by boat from its sister island of Raiatea or by yacht, you may be lucky enough to enjoy all of this beauty in relative peace during your French Polynesia yacht charter.
Bora Bora
You'll probably recognize Bora Bora even if you haven't been there before. Images of volcanic Mt. Otemanu rising from the turquoise-blue lagoon are synonymous with tropical island destinations. In fact, the island is something of a dream holiday destination for all kinds of travellers, which is why it's a must-do on any French Polynesia yacht charter itinerary.
Despite its fame and popularity amongst travellers, Bora Bora is a fairly small island northwest of Tahiti and still offers unparalleled privacy. The natural and marine beauty in and around this island is absolutely unbeatable, which is why Bora Bora is such a popular honeymoon destination. The island also offers amazing beaches, spectacular water activities, and lots of colourful, unique marine life.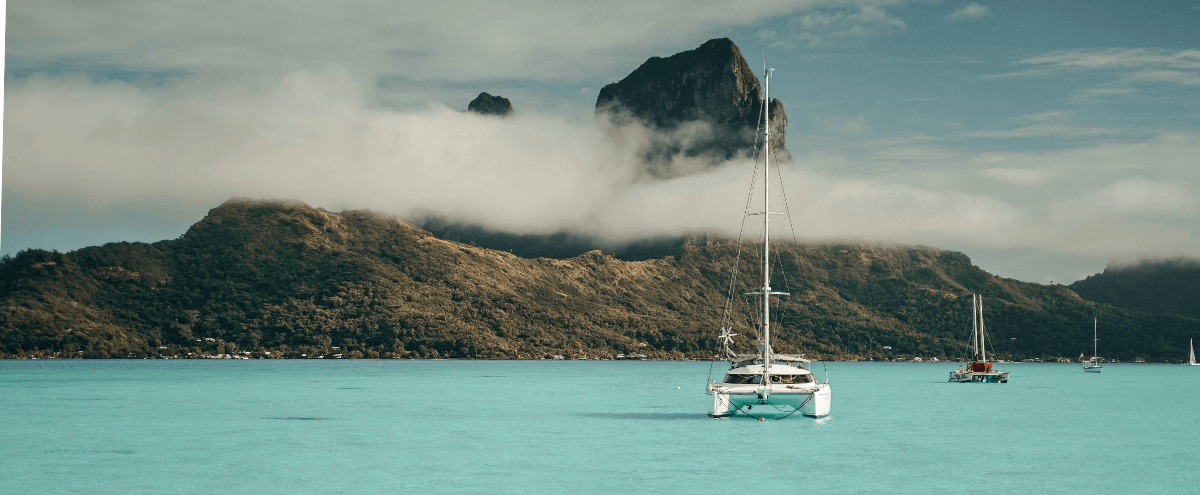 Book Your French Polynesia Yacht Charter
There's nothing like a French Polynesia yacht charter, providing the ultimate combination of freedom and luxury. When chartering with Ahoy Club, you can ensure that your trip goes smoothly with access to a team of experts ready with help and advice on how to make the most out of your trip.

Contact our team today to plan your next trip to the paradise that is French Polynesia.