Chartering should be your next holiday
A Look into some of Ahoy Club's best Superyachts!
Ahoy Club Charter Yachts
If you have always dreamed about setting sail and exploring new places, then chartering a yacht is something you should consider. While it is nice to fly to your holiday destination; cruising there on a Superyacht has a charm of its own and is part of the vacation. When you charter an Ahoy Club Superyacht, the journey is the vacation, the places you visit and the activities you participate in along the way!
Another benefit of chartering with Ahoy Club is that you have complete control over when you sail, where you sail and how long for, and the best part is you don't need to lift a finger! With each Superyacht coming equipped with a captain, crew and chef – you will be taken care of every step of the way through your chartered course. So, if you're ready to raise the anchor and sail off into the distance, why don't you check out some of the fantastic charter yachts from Ahoy Club?
Ahoy Club is a digital charter platform through which you can charter any yacht, anywhere and for the best price. Through Ahoy Club, you will find unbeatable prices on yachts, while being able to choose from over 3,200 options all at the click of a finger! When you sign up with Ahoy Club, you become a part of an exclusive circle of luxury charter enthusiasts who are looking to transcend the every day for unbeatable prices.
Legend
Legend is a 77.4m long ship that was built in 1977 as an ice breaker. In 2015, Legend got a complete makeover and is now a luxury Superyacht, but still has the power to break the ice. Her unique quality among luxury Superyachts makes her ideal for cruises up in the Arctic, the fjords of Norway and other icy waters.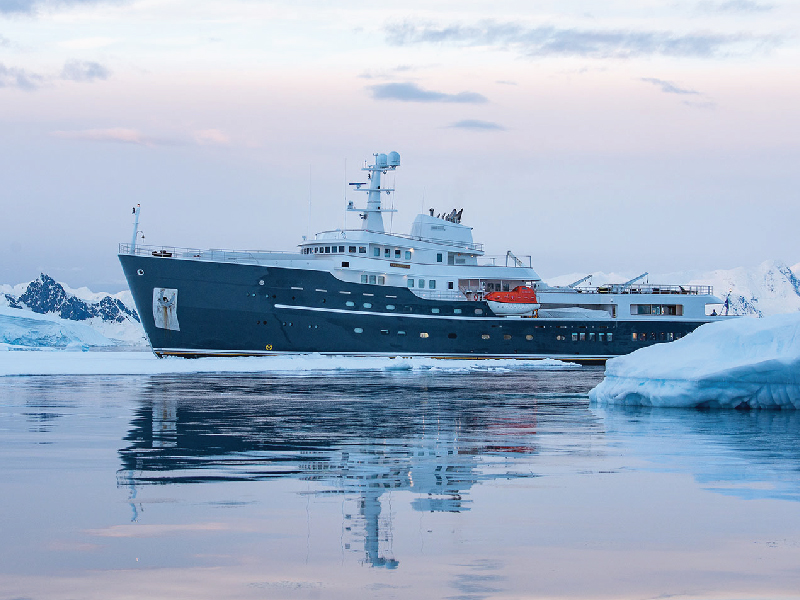 Legend has 13 cabins that can sleep 26 guests and can also accommodate a full crew of 19 members. This yacht is pure luxury with a Balinese spa, waterfall Jacuzzi, massage and hydrotherapy. There is a cinema hall, swimming pool, dining rooms, lobby and bar. The yacht also has a helipad. Guests can enjoy jet skiing, water-skiing, snorkelling and kayaking, among other water sports and fun activities.
Katina:
Katina was built in 2015 and is famed for her large sundeck, which is perfect for a small party at sea. Sail out with a dozen friends and enjoy the breeze and fresh air as you sip on cocktails and dance the night away. The six cabins can sleep 12 guests, so the yacht is perfect even if a couple of families want to get together and have a vacation with the kids.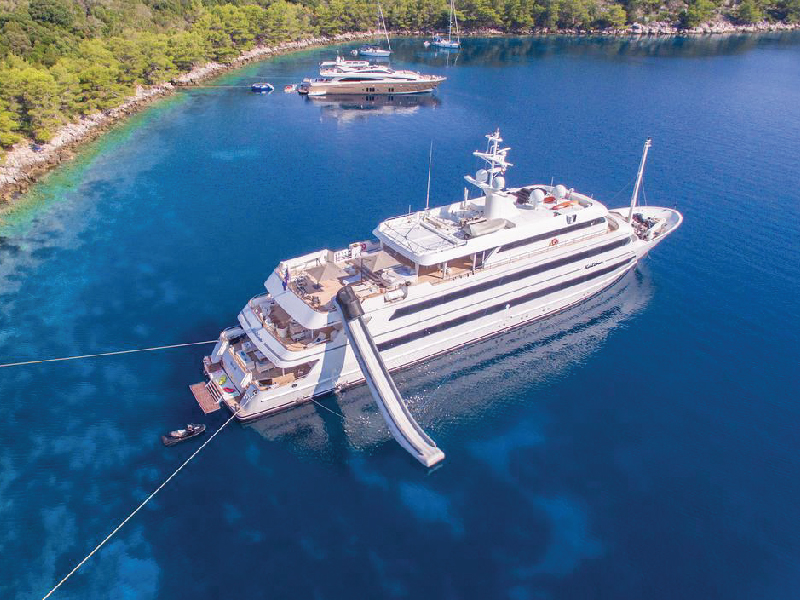 The 60.0m boat comes with a crew of 15 members, a Jacuzzi, gym, massage room, sauna, swimming platform, sunbathing area and private bar. You get fishing gear, a fly board, wakeboard and windsurfing gear, to name just a few of the activities that guests can enjoy. You can also take your pet along on Katina.
Mustique:
Mustique is a gorgeous 55.0m yacht built in 2005. This luxury yacht has six cabins that accommodate 12 guests. There is a crew of 13 that ensure that it's smooth sailing all the way. The four internal decks and the sky lounge have everything you will need for a private luxury cruise. Mustique has a Jacuzzi, gym, sunbathing area, swimming platform and a wet bar.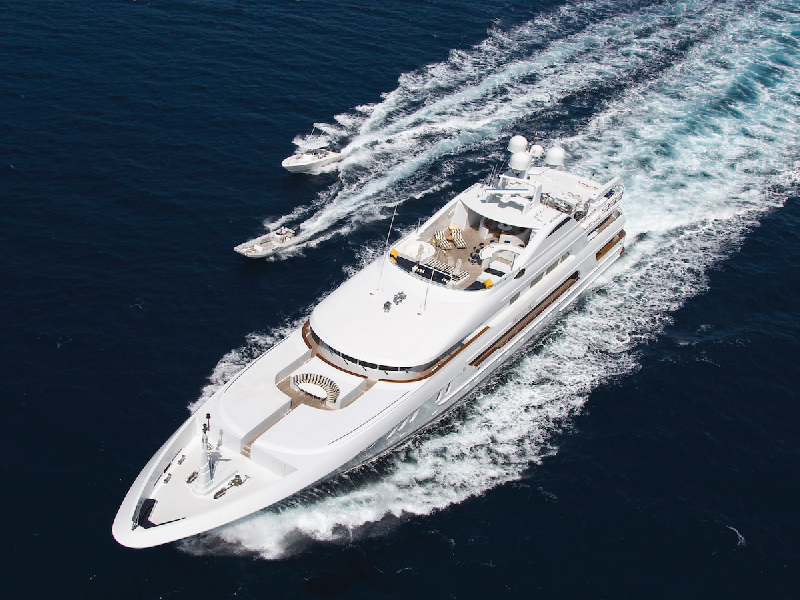 The interiors are tastefully done to reflect quaint elegance without being over the top. The lobby, bar, dining areas and cabins are all stunning with only the finest interior décor. Other activities that guests can enjoy include jet skiing, snorkelling, kayaking, paddle boarding and fishing, to name just a few. Mustique cruises along the East Mediterranean and West Mediterranean, both in summer and winter.
MISCHIEF:
MISCHIEF is a striking Superyacht with a boat-load of activities for guests to enjoy. While you cruise along on this 54m beauty, you can spend time in the luxurious interior enjoying time relaxing, or you can step out onto one of the three decks with lots of outdoor seating and a fabulous view. Built in 2006 and refitted in 2018, has no shortage of entertainment and activities.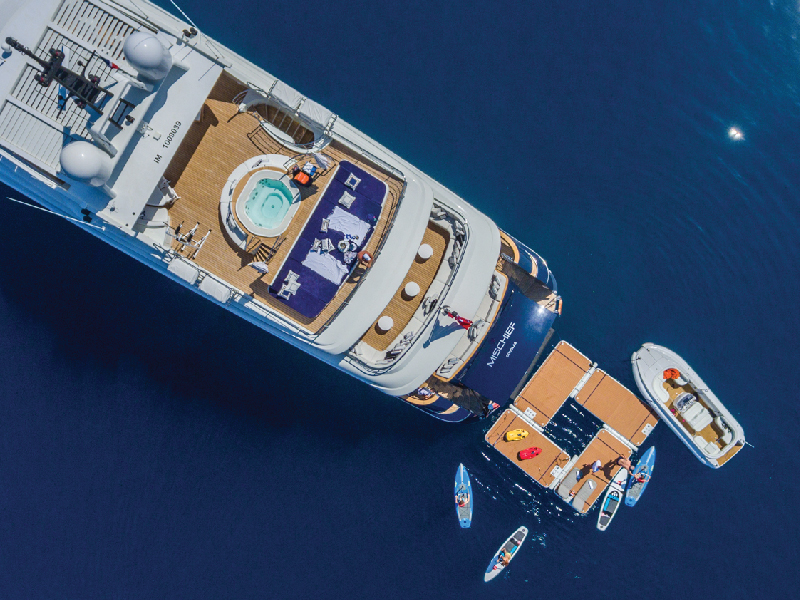 The six cabins sleep 12 guests and include twin cabins that are ideal for children or can be converted into super king beds in case there may be a full group of adult couples on board. This yacht is the real deal when it comes to entertainment with a gorgeous marble bar, music library, game consoles, entertainment screens and more. There is also an outdoor gym, Jacuzzi, BBQ and sunbathing decks. The inflatable slide lets you slip off the bow, then you can to climb back up via the over-water climbing wall. Alternatively, take to the floating pontoons from the stern where you can relax on loungers right on the water, take out a jet ski, sea bob or paddle board – or let the crew tow you around on an inflatable… MISCHIEF is a bright, lively yacht ideal for a family charter or a fun time for friends.
Deep Blue II:
Deep Blue II is a 43.8m yacht that was built in 1996 and refitted in 2017. The four cabins have a 10-guest capacity with twin cabins that are great if there are kids on board. Nine crew members accompany the party and take care of all your needs. Deep Blue II was picked as the best semi-displacement yacht over 40m at the Showboat Awards a few years ago because of its excellent design.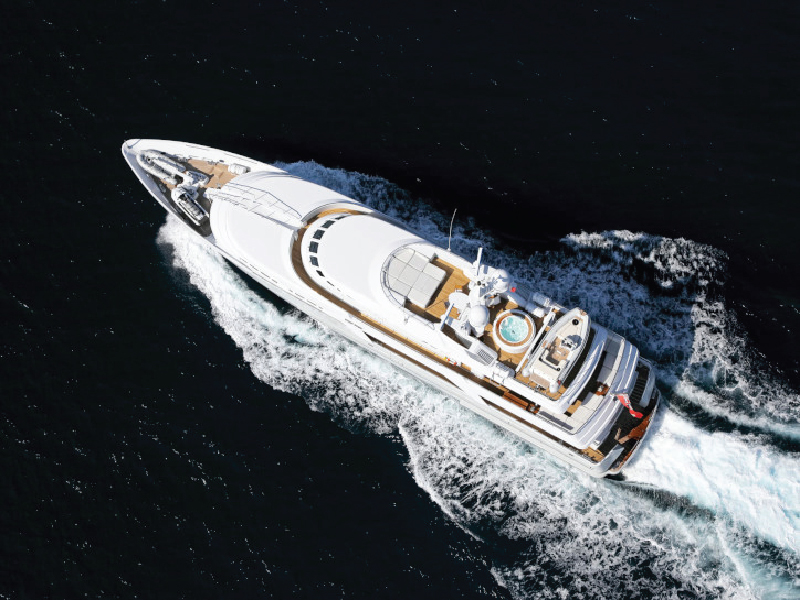 The tri-deck yacht has a Jacuzzi, AV system and satellite TV along with several activities. Guests can go jet skiing, paddle boarding, get towed on a seabob or doughnut, or just relax on the sunbathing deck. Enjoy cruising around the East and West Mediterranean in this luxury yacht.
Bina:
Bina was built in 2006 and refitted in 2015, and is a stunning 43.25m yacht. The luxurious super yacht is perfect for a family vacation with her five cabins having a capacity for 12 guests. A team of 10 crew members ensure that you are well cared for on your holiday, and all you need to do is sit back and enjoy the ride.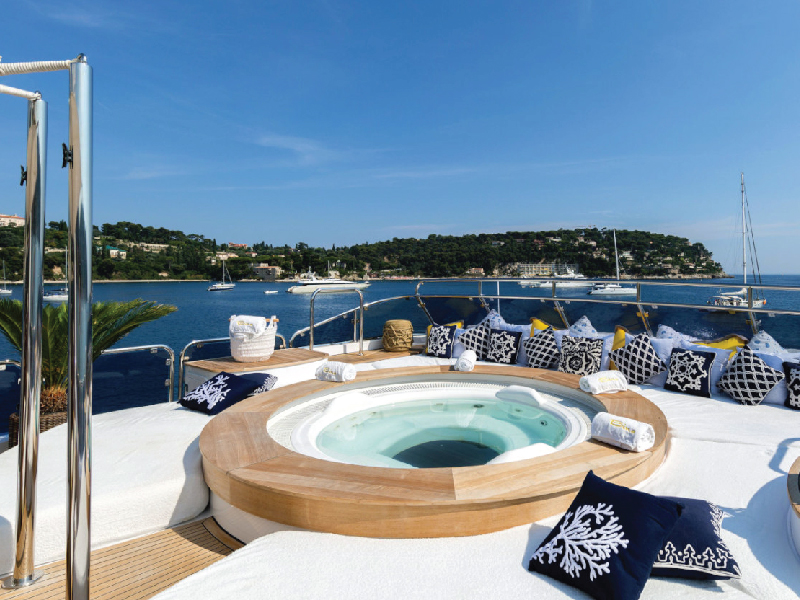 Whether you are relaxing in the Jacuzzi or hitting the waves on a jet ski, you will enjoy every moment of your time on this lovely yacht sailing in the Mediterranean. Some of the other activities include flyboarding, waterskiing, sliding off the side of the boat, snorkelling and paddle boarding.
Infinity Pacific:
Infinity Pacific is an Australian yacht that was built in 2007. The luxurious interiors set the tone for a vacation with only the finest of fun and entertainment. Cruising in Australasia and the South Pacific, there are many adventures and activities to be had when aboard the Infinity Pacific.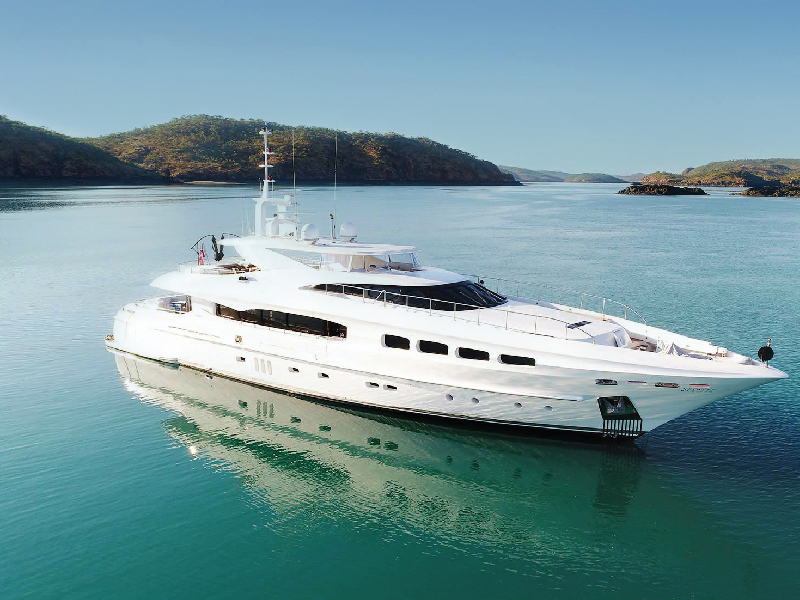 The 40.2m superyacht has five cabins that sleep ten guests, has a capacity of 50, including eight crew members. When you are not enjoying the view from the upper deck or a meal in the elegant dining room, you can go snorkelling or fishing, or just slide into the ocean from the side of the yacht.
Quantum:
Quantum was built in 2009 and refitted in 2017. The luxury yacht that cruises in the South Pacific and Australasia areas is 36.57m long and a powerful boat. The cruising and anchored capacity is 45 guests, but the four cabins can comfortably sleep eight. There are five crew members aboard Quantum. Quantum has two decks and lots of activities.
There is a BBQ, sunbathing deck and a swimming platform for guests to enjoy. The yacht also comes with snorkelling gear, paddle boards, kayaks and floating mats. Quantum is great to charter for 24 hours if you want to have a party or corporate event, or if you want to get away for a few days with your family.
To know more about chartering a luxury yacht, click here.