Whitsunday in the Winter - The Perfect Time To Visit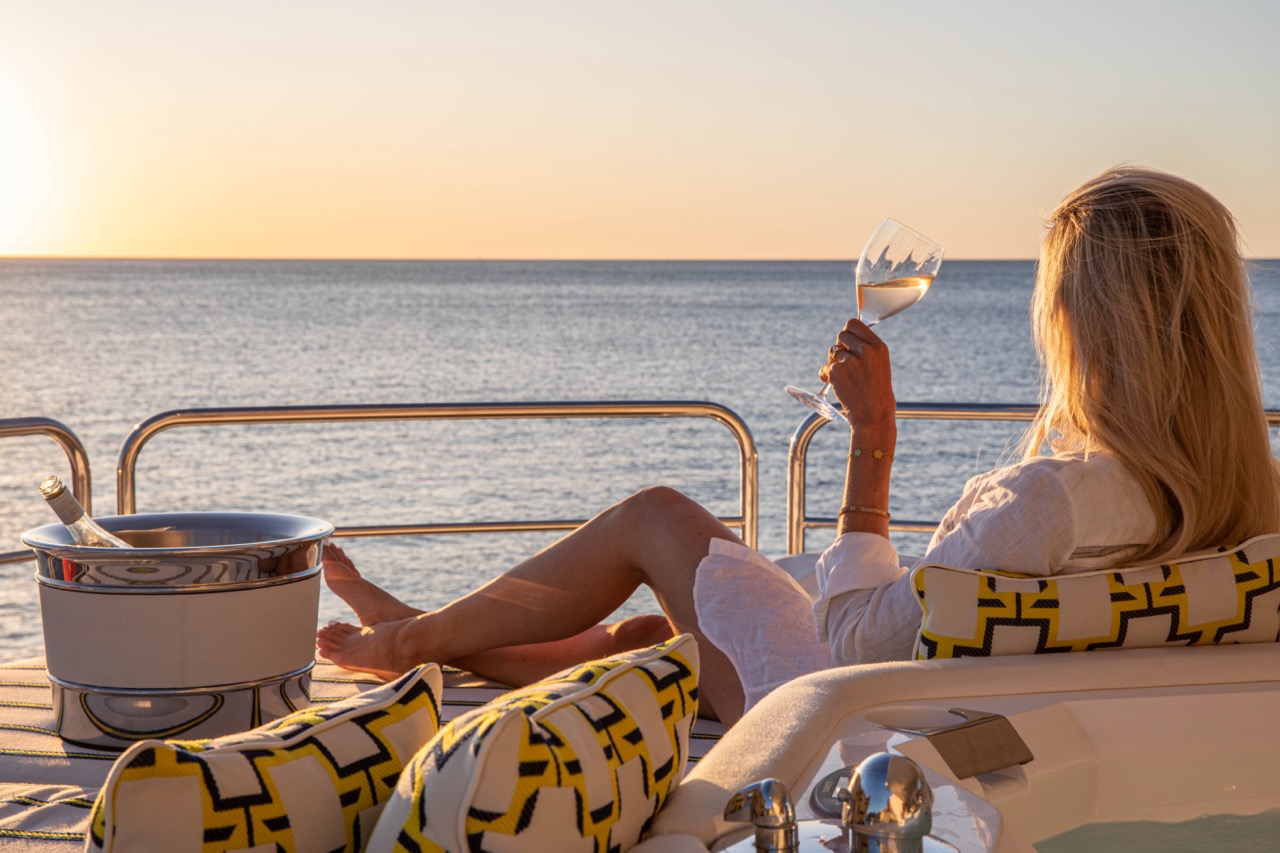 Come Wintertime for Australia, many of us look towards overseas destinations in the Northern Hemisphere to escape the cold and chase an endless Summer. These overseas distractions cause so many to look past one of the most perfect mid-year holiday destinations that is just a little over a 2-hour flight from Sydney - Welcome to the Whitsundays! With peak season taking place from May to October, this group of tropical islands is home to some of the most idyllic landscapes and pristine beaches and is one of the best places to charter a yacht in the world. While we could talk endlessly about all the reasons why the Whitsundays is in our top Winter travel destinations, we've listed a few key points as to why this should be number one on your list of places to visit for your mid-year getaway for 2023.
The Climate
During the Winter, the Whitsundays showcases it's best weather. This is when rainfall rates and humidity are at their lowest, with the average temperature sitting at a comfortable and balmy 25 degrees during the day. These conditions make it ideal for chartering a yacht to explore this tropical island paradise, with clear skies and calm waters. It also means you can enjoy some of the many outdoor activities available without having to worry about the discomfort of rain or humid heat, from hiking to snorkelling or even just laying out on the sundeck with a cocktail in hand.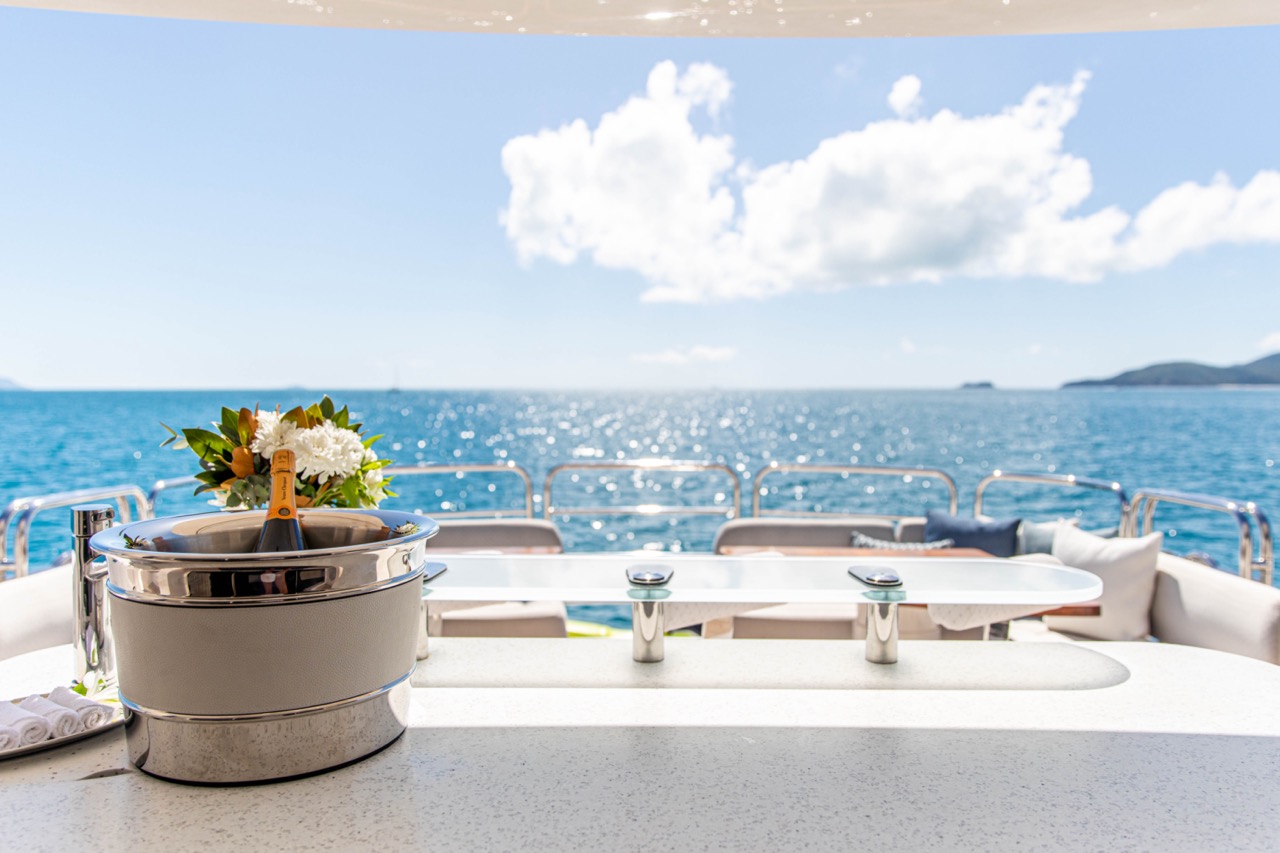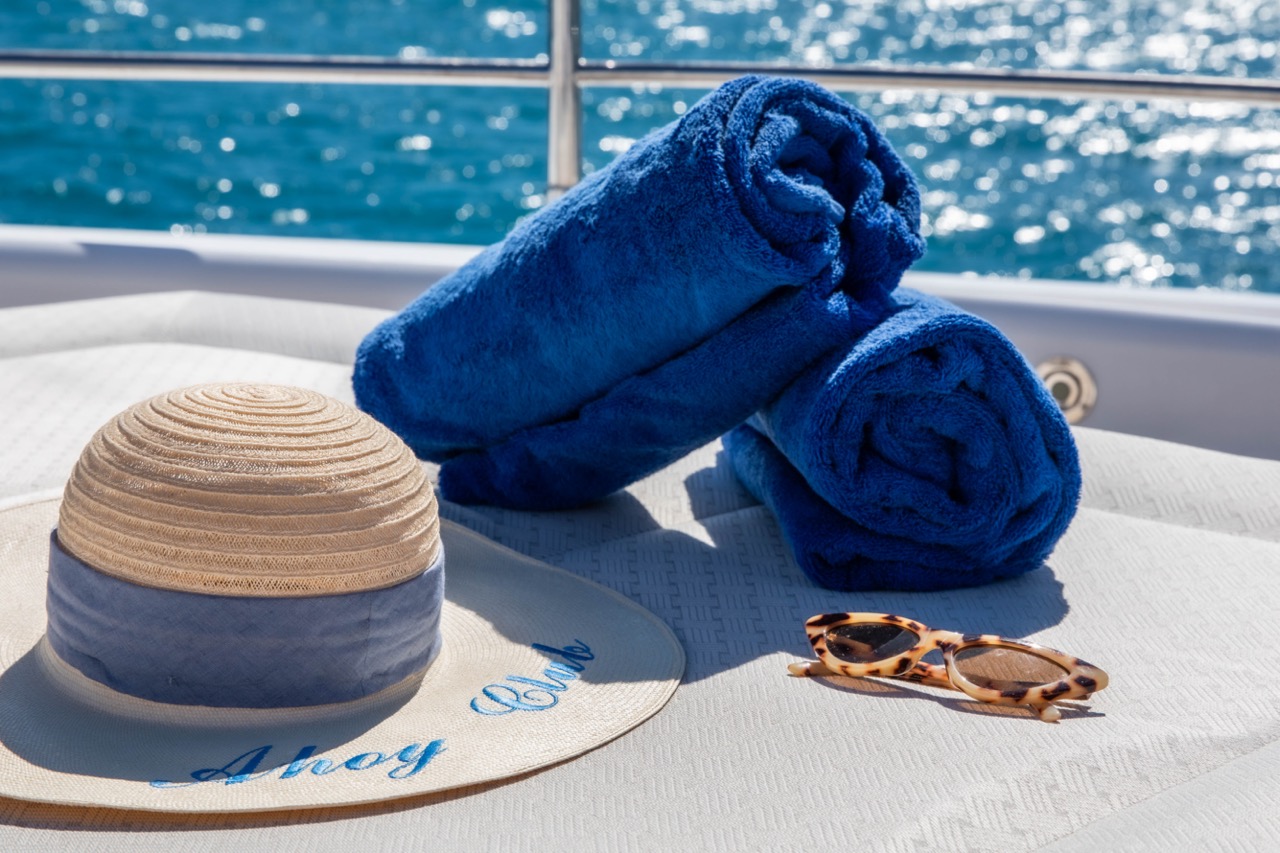 Sailing Season
Winter brings a lot of excitement to the Whitsundays in the form of sailing racing! With both Airlie Beach Race Week and Hamilton Island Race Week taking place in August, it's a fantastic time to charter a yacht and get front-row seats to watch all the action. It doesn't end on the water - both race weeks also bring plenty of on shore entertainment and a lively and vibrant atmosphere to immerse yourself in with no shortage of activities no matter your interests!
Whale Spotting
Visiting the Whitsundays between July and September means coinciding with the annual northern migration of humpback whales along the East Coast of Australia. Witnessing these majestic animals in the wild first-hand is nothing short of incredible, and what makes the region extra special is that it provides the ideal location for female whales to give birth, meaning you may even catch a glimpse of some newborn calves frolicking in the tropical waters. Chartering a yacht will give you the best chance of crossing paths with some incredible sea life that are around for the wintertime, and it's not just humpbacks - there are also dolphins, minke whales, sea turtles, pilot whales and even dugongs, just to name a few, that inhabit these pristine waters.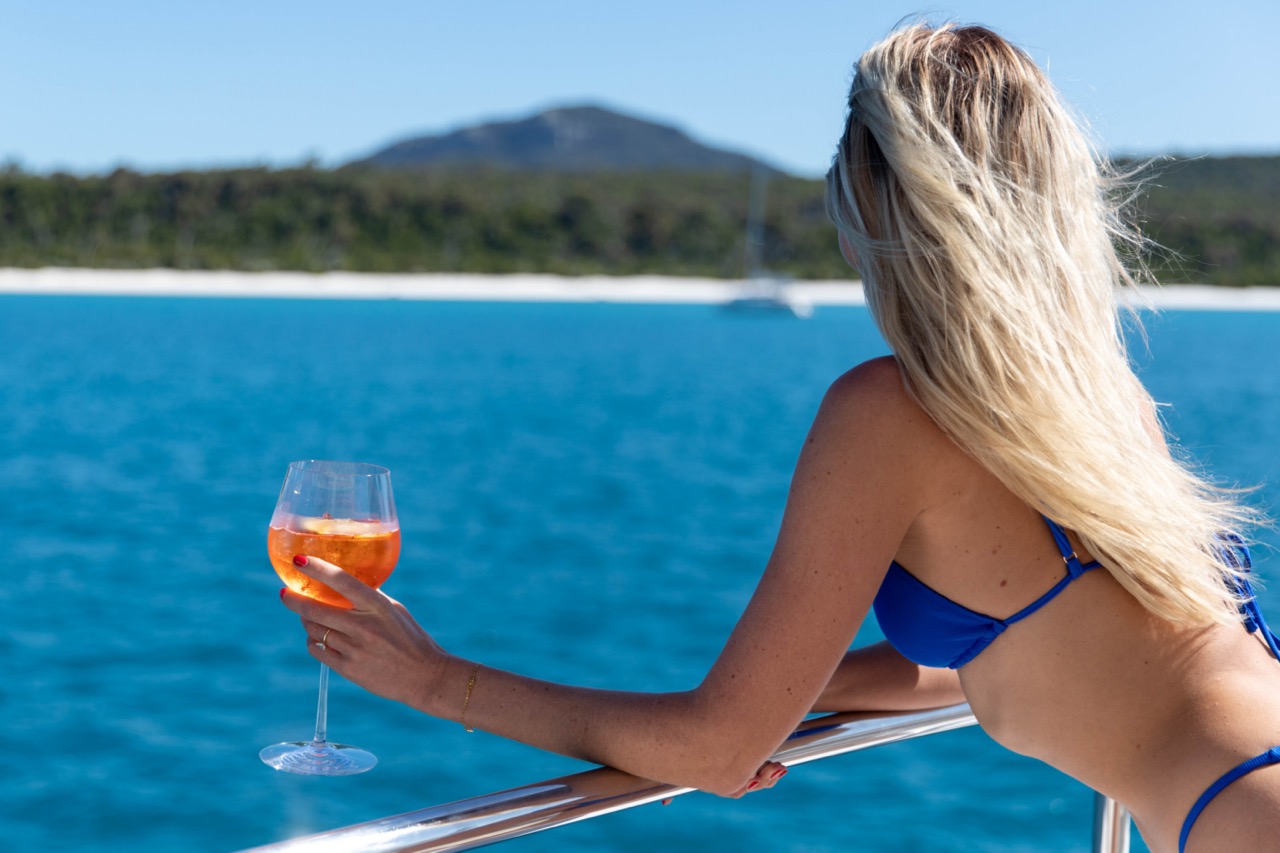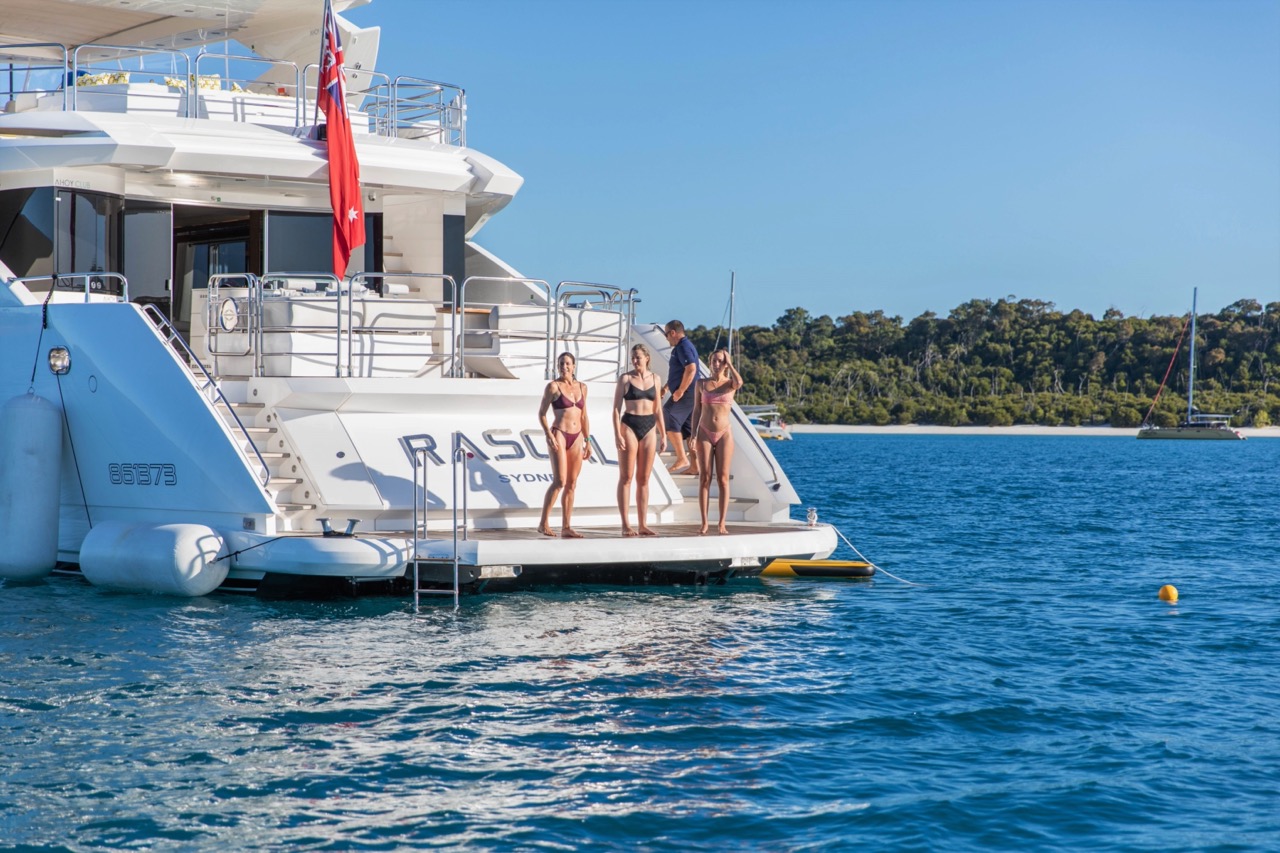 Best Time to Swim
The water in the Whitsundays is crystal clear and relatively warm all year round but averages a divine 22 degrees in the Winter. When looking at charter destinations, the accessibility and comfortability of the water you're chartering in is key. This temperature means it's warm enough to be able to spend plenty of time in the ocean, whether that be swimming, snorkelling, or participating in other fun water sports, but cool enough that it still keeps you feeling refreshed. With an incredibly rich ecosystem and the Great Barrier Reef just a quick sail away, you'll want to spend as much time as possible in the water, exploring the marine world in the sunshine. Plus, winter means that you will be safe from any jellyfish encounters, which can be a problem in the Summer months and require full-body stinger suits to protect you, so enjoy the freedom of the mid-year conditions!
These are just a few of our favourite parts of the Whitsundays in the Winter, and why it's always one of our most recommended destinations for those looking to charter mid-year. It truly is one of the world's most beautiful destinations. Ready to book your visit to the island paradise?
Enquire now!