Where to Enjoy Whale Watching Season | Yacht Rental Los Angeles
One of the best things about enjoying a yacht rental in Los Angeles is the opportunit y to get up close and personal with a spot of migratory whale watching. Forget about standing on the shorefront with binoculars trying to catch a glimpse of these elusive marine giants and instead find yourself within a few meters for a truly unforgettable experience.
Whether you're on something small or cruising the LA bay on a superyacht, there are plenty of opportunities to see whales making their way to their feeding and breeding grounds right off the coast of this ma rine life haven.
The Best Time for Whale Watching, L.A
Whales can be found in Los Angeles all throughout the year. However, it's between December to April that they gather in their largest pods as they make their 12,000-mile journey along the coast of North America. During this time, more than 20,000 giant Grey Whales pass by the coastal waters of Newport and LA – but these are just the tip of the iceberg.
Dolphins, Minke Whales, Humpback Whales, Finback whales, and even the occasional Blue Whale can be seen here. Why are there so many whales in this area? It's all thanks to the huge marine protected park off of the shores that are rich in food, nutrients and cleanliness – a paradise for ocean animals.
Besides whales, other aquatic animals are ripe for spotting. Sharks, Sea Lions, Elephant Seals, Rays and a whole catalogue of birds. Team these up with stunning cityscapes, a plethora of marinas and local po rts with easy access to prime whale watching hotspots – you've got yourself the ultimate location to enjoy a more personal experience with the world's biggest mammals.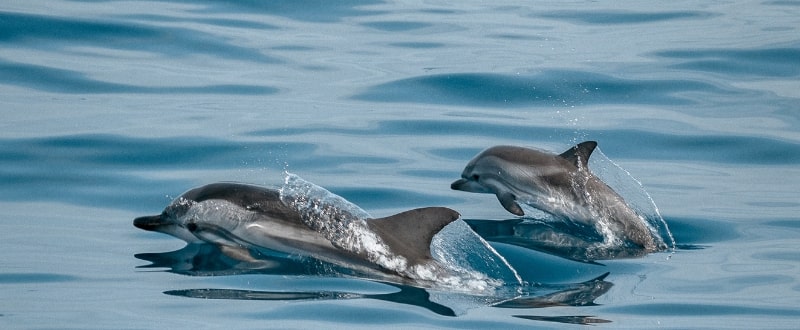 1. Marina Del Rey
Regardless of what time of year you set sail from Marina Del Ray, whale sightings are guaranteed. From barnacle bejewelled Grey Whales to elusive yet inquisitive Blue Whales, the waters off of Marina Del Rey are an aquatic treasure trove of ocean giants. When on a yacht rental in Los Angeles, there's a reason so many people head here – because it's teeming with wildlife. Year-round, you'll be greeted with the call s of migratory whales, resident dolphins and sea birds.
Once you've had your fill of whale watching, the local area is notorious for its beautiful beaches, trendy nightspots, upmarket bars, bistros and boutiques and of course, restaurants. Merging the best of wat erfront Los Angeles with that chilled out Californian vibe, along with amazing weather and friendly locals, what better place to kickstart whale watching season from your superyacht on the West Coast of the USA .
2. Long Beach
Spring and winter are the best seasons to spot whales on their migration off of the coast of California, but that's not to say summer and autumn fail to deliver. It all depends on what you want to see. From December to April, the majority of whales here will be Grey Whales with their calves. From May to September, Blue Whales, Finbacks, Sper m Whales and Orcas all co-exist in amazing numbers, putting on a show you'll never forget.
Setting off from either Los Angeles Harbour or the Port of Long Beach, you'll likely spot your first whale within 30-minutes. If you're planning on a week-long Los Angeles yacht rental, this is the perfect s tarting point as you make your way along the coast, stopping off at some of the trendiest and most beautiful beachfront towns, cities and hotspots along the way.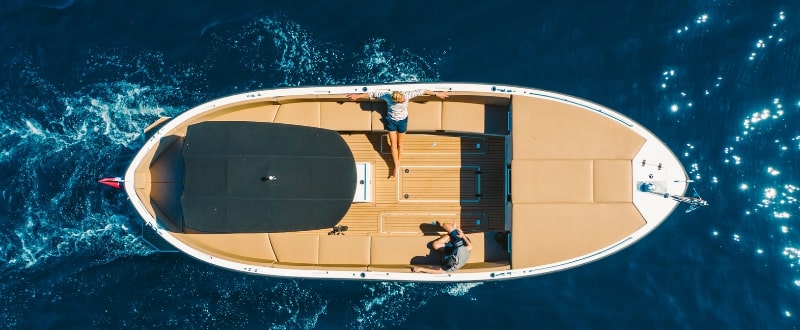 3. San Pedro
San Pedro is the perfect place to watch majestic Grey Whales migrating to cooler waters as they hug the California coastline. It's he re that you're most likely to spot new mothers with their calves slowly making their way to Mexico from the nutrient-rich waters of the Arctic. While visible from viewpoints such as Point Vicente Interpretive C entre, watching whales from the land is like watching a live concert through your phone screen – even though you're there in person. If you're enjoying an LA yacht rental, it makes total sense to enjoy one of t he most magnificent spectacles provided by nature in person.
Again, December to April is the best time to see ocean giants in the area. The nearby harbour in San Pedro makes it ideal to go from land to the heart of the action without having to navigate strong currents , rough seas or long distances. As you head out into open water, you'll often catch glimpses of dolphins, sharks and sea lions heading the same way. Back on land, San Pedro is fantastic for enjoying a few drink s oceanside while tucking into gourmet seafood at some great waterfront eateries.
4. Dana Point
Dana point is a popular spot for a little bit of whale watching minus the crowds. And while not as popular as the Newport Beach area, it actually offers slightly more opportunity to see whales and dolphins i n their natural habitat. The Dana Harbour is just minutes from the open ocean, while its geographical location provides calm seas and an abundance of whales to be found. In fact, the number of whales and dolphi ns per square mile here is more than any other area in the California Bay area.
Grey Whales are the most abundant species to be found here, making their way back to the waters of Mexico after breeding in the Arctic Ocean. Here, the whale watching season is a year-round event, but the be st months are from early November to late May. Once the Grey Whales have passed, the giants of the world, the Blue Whales arrive at Dana Point. Have those cameras ready as you sail out into open waters accompan ied by Common Dolphins so you don't miss a moment of the magic.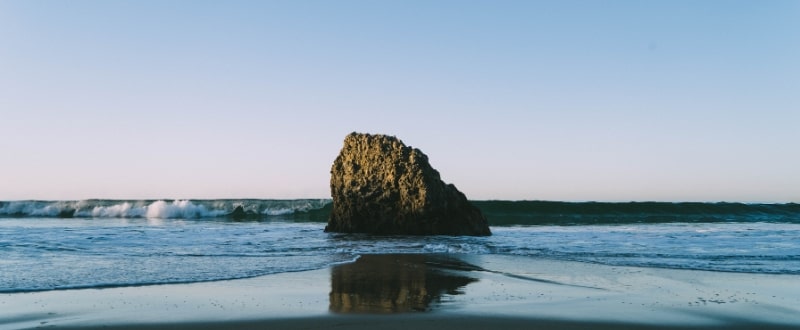 5. Newport Beach
Newport is often said to be the best place to explore the many species of whales and dolphins off the coast of Greater LA. Just 10-minutes from the marine protected park and out into the bay, no time is wast ed on cruising to the friendly giants waiting to be seen. In fact, there's such an abundance of whales, dolphins, seals and sharks here that most people find they've seen more than their fair share after just a n hour or two.
That's not to say you won't want to spend an entire day out here (swell permitting). The Blue Whale and Orcas are at the top of most people's bucket lists when hiring a yacht in LA for whale watching – and t hey don't disappoint with regular sightings, often ties right alongside your yacht. While December to April is when the ocean reserve is at its most active, whales, dolphins and other wildlife can be found here every month of the year.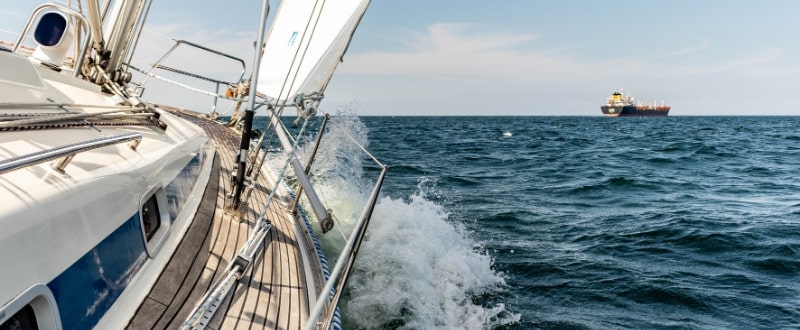 Luxury Yacht Rentals in Los Angeles
Now you know some of the biggest and best hotspots for whale watching off of the California coast, the next step is to secure the most luxurious Los Angeles yacht charter around. Whether looking to enjoy a long weekend cruising the LA bay or something longer that whisks you along the Californian coast, Ahoy Club has exactly what you're looking for.

From imposing superyachts made for an amazing getaway to smaller, more intimate vessels perfect for romantic escapes on the ocean – bring your dreams to life this year, exactly as you want them. Get in touch today and get ready to discover the difference of Ahoy Club.