What to Expect on a Private Yacht Charter
A private yacht charter is one of the most unique ways to explore the many beautiful locations across the globe. If you're looking to indulge in complete luxury and seclusion while on your next holiday, equipped with all the amenities you could desire at your fingertips, then consider booking your own private yacht charter.
Find out more below about the exciting experiences, unparalleled service and luxurious amenities you'll enjoy whilst travelling onboard a luxury yacht with Ahoy Club.


1. Impeccable Service
When you charter a superyacht with Ahoy Club, you'll have a dedicated Ahoy Agent assigned to you to manage the charter and a customer experience agent to manage your itinerary along with a full concierge service. They'll work with you before and during your trip, to create the charterof your dreams.
We have agents located around the world who are experts on each and every destination on your bucket list. They will ensure any of your requests are able to be met and are equipped with years of travel knowledge and experience, so they can give you the most up-to-date recommendations on what destinations you should explore during your itinerary.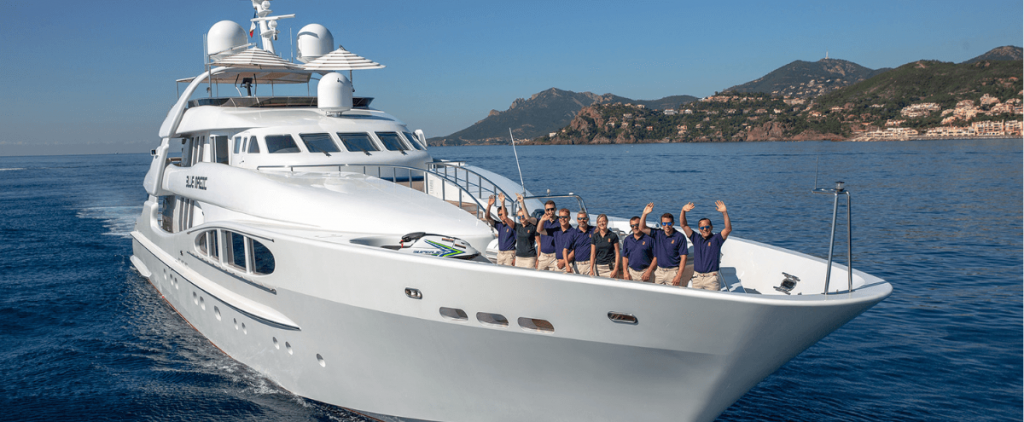 2. Experienced Crew
Only the most experienced and professional crew to work on superyachts. Yacht crew have extensive experience in service and helping their guests have seamlessly sublime trips.
When you charter with Ahoy Club, you'll know that you're in capable hands, meaning you can relax and indulge. Whether it be whipping you up a fresh cocktail, catering to your dietary needs, taking you on the ultimate island-hopping itinerary or getting you geared up for a day of watersports and onboard activities, the crew will have every aspect of your trip covered and executed with the highest standard of service.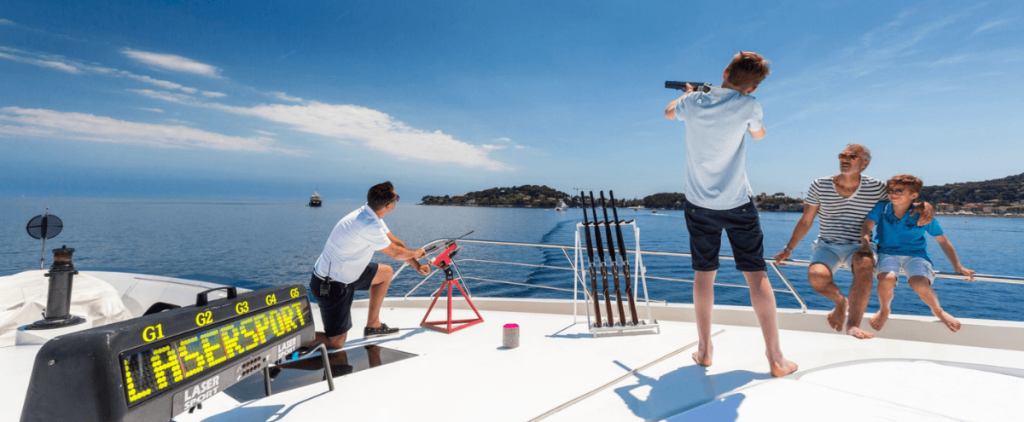 3. Visit a New Destination Every Day
When you travel by land it can be difficult to see everything, but when you travel on a private yacht charter, you can cruise to a new destination each night. Meaning you can visit a new destination every day and explore hidden gems across the world that many can only aspire to see.
You can travel at any time of year, from winter escapes to the Caribbean or South Pacific and summer vacations in the Mediterranean or Miami. Ahoy Club offers yachts in every continent and a full range of itinerary options to choose from too.

Here are some of the stunning locations that you can explore on a private superyacht charter with Ahoy Club:
– The Bahamas
– Mediterranean
– Northern Europe
– Australasia & South Pacific
– Caribbean
– Africa
– Antarctica
– South and Central America
– North America
– Indian Ocean and Southeast Asia
– Arabian Gulf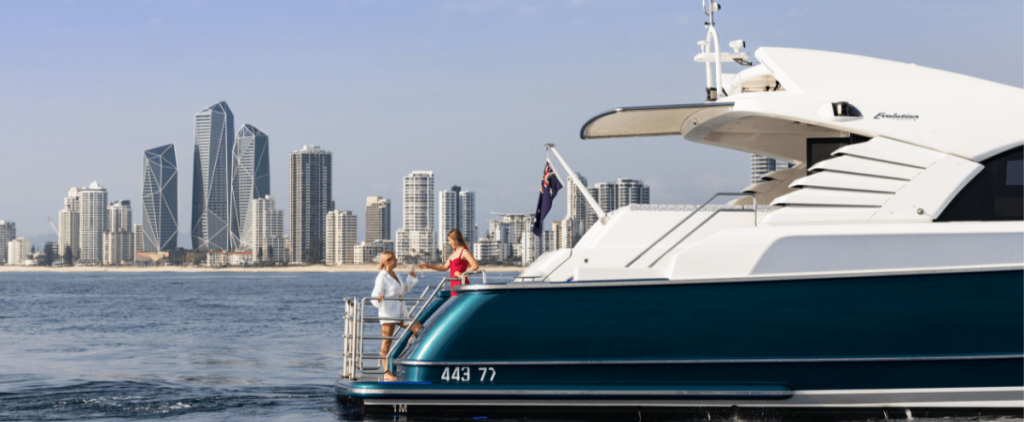 4. Glorious Food
Indudlging in the local cuisine is one of the best things about travelling to a new destination. When you charter a superyacht, the crew includes your very own private chef to take care of all your culinary needs. Prior to your charter, each guest will complete a guest preference sheet that covers all your dietary needs; from how you like your eggs cooked to what brand of champagne you love. The chef will provision for your charter and source fresh local produce that will make your tastebuds water.
When you travel on a private yacht charter, you'll have access to amazing food during your entire charter, and if you have certain dietary requirements, the crew will be happy to accommodate them.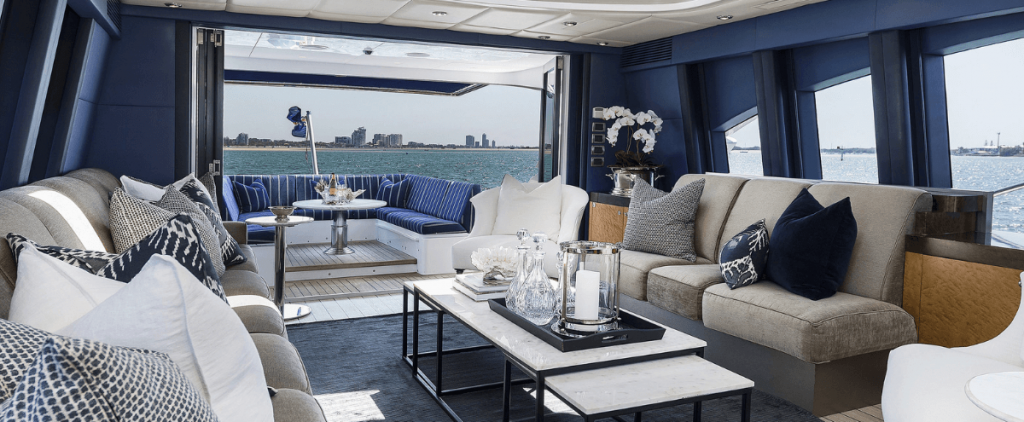 5. Your Private Resort on the Water
Superyachts are incredibly spacious, designed to accommodate many guests onboard with plenty of wide-open spaces perfect for entertaining. With Ahoy Club, you can create your dream trip. Once your charter is confirmed, our team will give you a guest preference sheet where you can detail everything you would like to be included in your trip. Then the Ahoy Club Expeirence team will take care of everything, from planning to booking the restaurants and ensuring all the extras are accommodated.

Ahoy Club's yachts are fitted with everything you can think of, making sure you have everything you need for a luxurious, convenient vacation. Your superyacht even carries extensive entertainment options from cinema rooms to watertoys for a bit of adventure.
Whether you want to stay onboard for most of your trip or spend it exploring the amazing destinations along the way, you'll have everything you need to enjoy it the best way possible.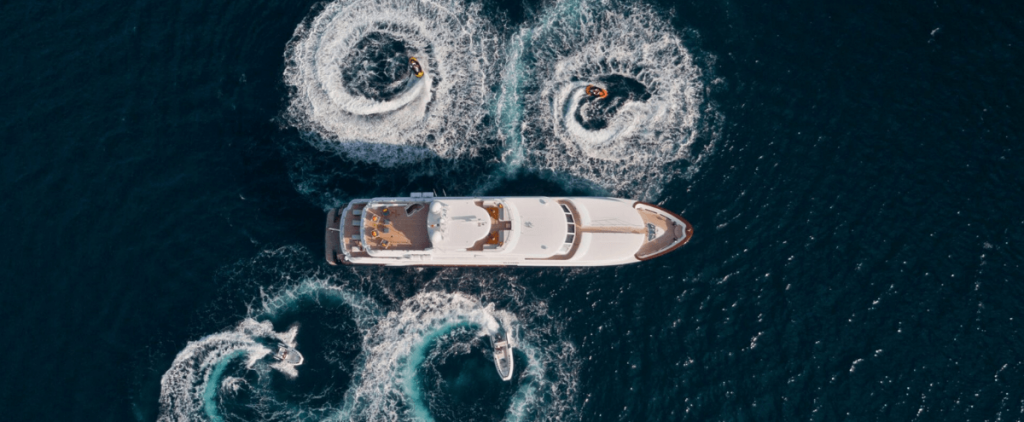 Book Your Private Yacht Charter
You can expect the ultimate in luxury and convenience when you travel on a private yacht charter with Ahoy Club. Not only will your yacht carry everything you need or want for an amazing holiday, but you'll also have a dedicated team working behind the scenes to ensure that your trip is the best charter you have ever experienced.
If you're ready to head out on the trip of a lifetime, then enquire today to start planning your dream escape!