Valentine's Date Ideas in Sydney (on a superyacht!)
Spoil your loved on a superyacht this Valentine's Day…
The month of love with soon be upon us and it's time to lock in your perfect date in Sydney for Valentine's Day. Wait, you don't have anything planned? We'll, it's lucky our Concierge team have thought of the best things to do in Sydney this Valentine's Day and an added bonus that our charter team will book everything for you! Whether you're spending Valentine's with your better half or celebrating 'Galentine's' with your BFF, Ahoy Club have a yacht package perfect for everyone.
If you are wondering when Valentine's Day is, it's 14th February – every year! Valentine's Day is on Sunday 14th February 2021 so it's perfect a weekend full of fun and fabulous ideas!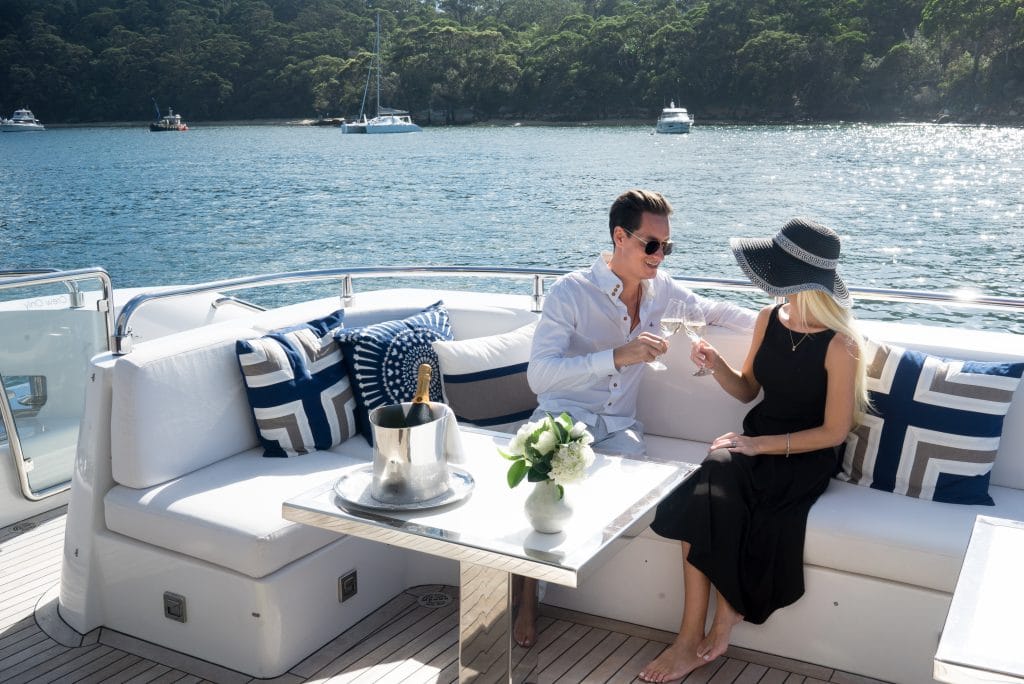 When it comes to romance, nothing sets the scene like an intimate dinner for two. Don't worry, we aren't suggesting an overpriced restaurant dotted with tables for two, filled with floating red balloons and awkward looking couples whilst power ballads pollute your ears! However, our concierge team are suggesting an intimate dinner under the stars on the aft deck of a private superyacht. Spend quality time with your loved one this Valentine's Day in Australia. Embark on a sunset cruise around Sydney Harbour before dropping anchor for a panoramic view of the city's skyline whilst your private and experienced crew wait on you hand and foot.
Ahoy Club have over 75 luxury yachts available to charter on Sydney Harbour, the options are endless. View our yacht fleet here.
Beach Picnics
Summer in Sydney means sailing leisurely around the harbour with your 'crew' on a private yacht charter and why should Valentine's Day be any different this year. Hire a boat and cruise to a hidden bay for a beach picnic with your loved one, whether it's Champagne and Oysters or French Rosé and a decadent grazing platter, your better half will enjoy the romantic setting on V'day. We offer over 75 boats for hire on Sydney Harbour – get in touch with our charter team for pricing and availability.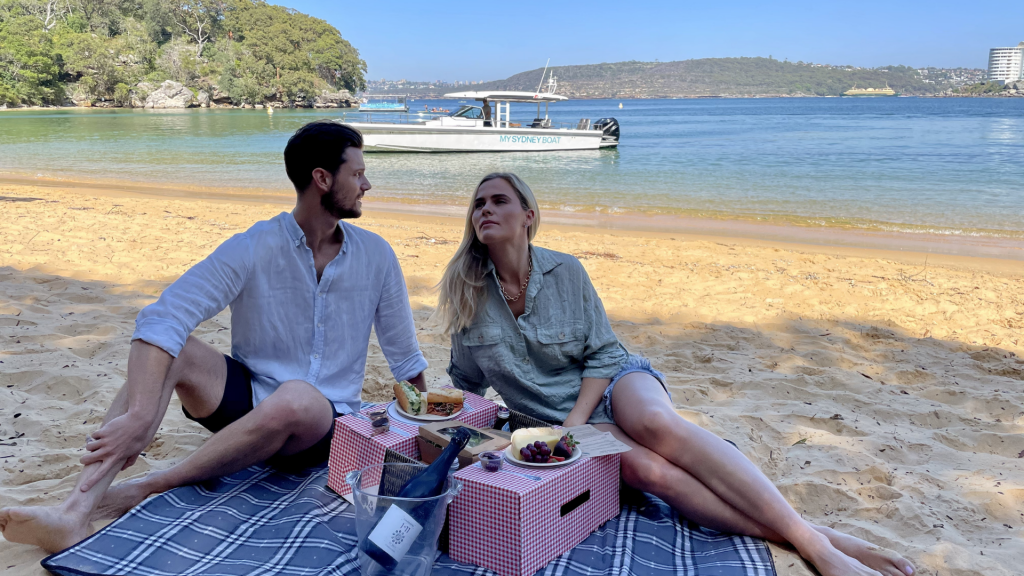 Romantic Overnight Getaway
Call us biased but we believe yachts are better than hotels for a romantic vacation! Jacuzzi on deck, tick. Spacious master stateroom with water view, tick. Private crew and chef on hand for your every need, tick. The list goes on.
Charter a private yacht in Australia for an overnight stay this Valentine's and enjoy a night on the water with dinner under the stars, champagne in the jacuzzi, a movie night in the main salon and waking up to an alfresco breakfast after a peaceful night's sleep.
Yachts available from $4,000 per night, view our fleet here or get in touch with our charter team.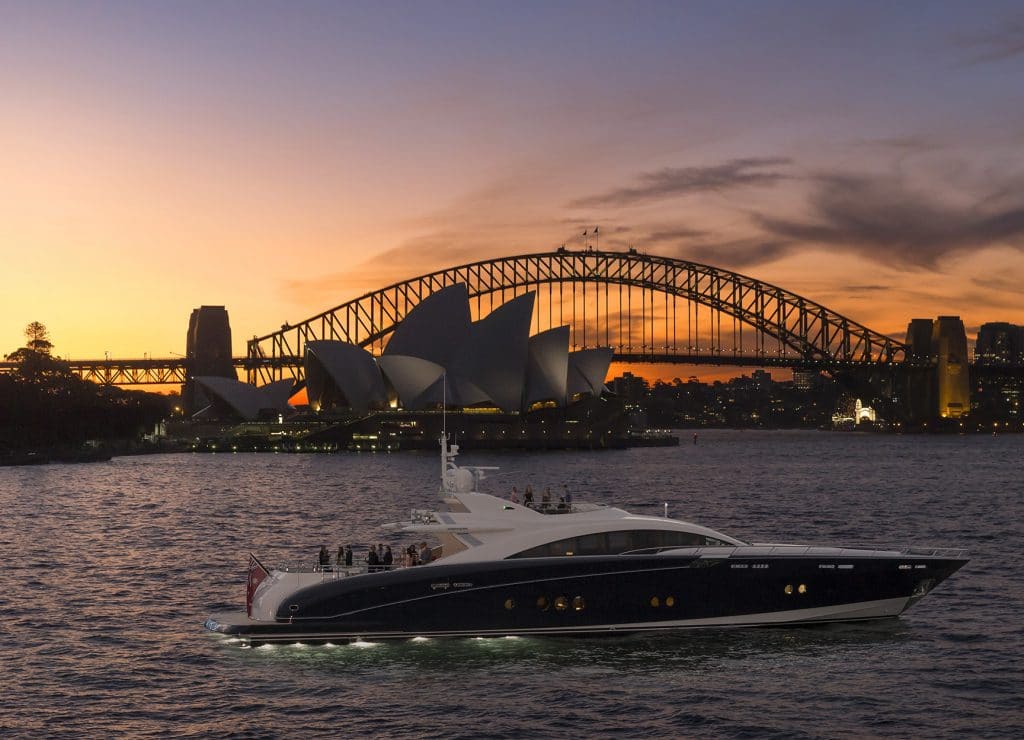 Contact the team here for more information or a quotation on your perfect Valentine's Day