It's time to explore The Whitsundays with a little help from Ahoy Club.
The Whitsunday Islands, off the coast of Queensland, are home to pristine beaches, the Great Barrier Reef and breath-taking scenery at every stop. There are ample opportunities for water sports and exploration, or endless sunbathing in these balmy temperatures. Here are our top 5 places to visit:
1. The Great Barrier Reef
It's first on our listing for a reason. The Great Barrier Reef is one of the seven wonders of the natural world and viewing it from a greater distance, you can understand why. The reef is larger than the Great Wall of China and the only living thing on earth that is visible from space. Here you can snorkel in the warm waters with over 1500 different kinds of fish and other variants, along with underwater scenery that cannot be found anywhere else on the planet.
2. Whitehaven Beach
Whitehaven Beach has been voted one of the best in the world, and once you get there you'll absolutely understand why. The sand is 98 percent pure white silica, which gives it a brilliant luminescent colour and an almost powdery texture. The origin of this pure white sand remains a mystery, as we know that silica comes from eroding quartz, and there is no quartz to be found in the surrounding area. The iconic beach stretches for seven kilometres and is washed by swirls of turquoise blue and green water. For the best view, hike to the top of Hill Inlet and get that panoramic shot.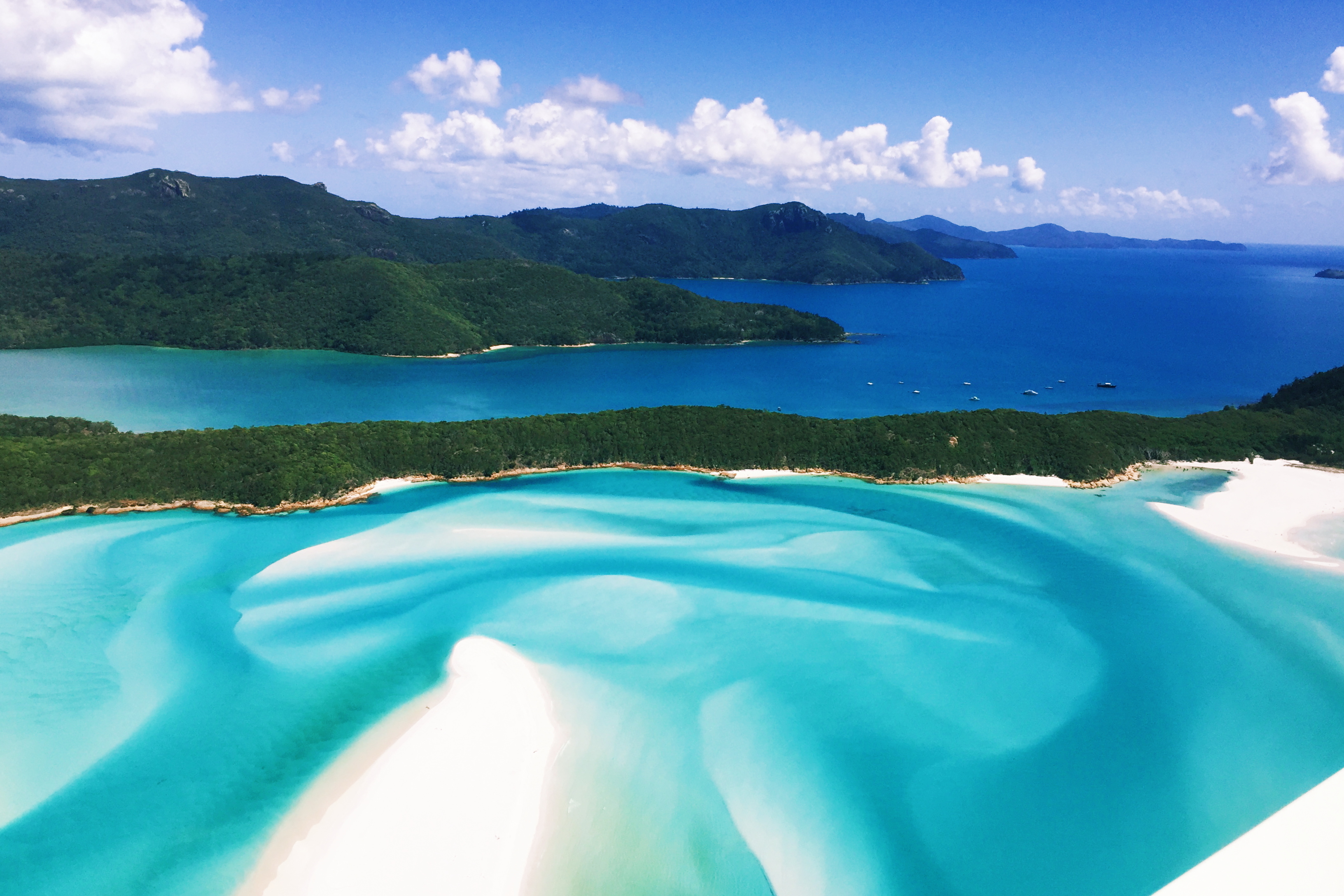 3. Heart Reef
See the jaw-dropping scale and beauty of the Great Barrier Reef, Whitsunday Islands, and Heart Reef with a sensational helicopter or seaplane flight. Whilst we encourage travelling by sea (even if we are a little biased!) we recommend adding this excursion to your charter itinerary. Heart Reef is a stunning masterpiece of coral that has naturally formed into the shape of a heart. This activity will not disappoint and it's a great way to get those holiday pictures.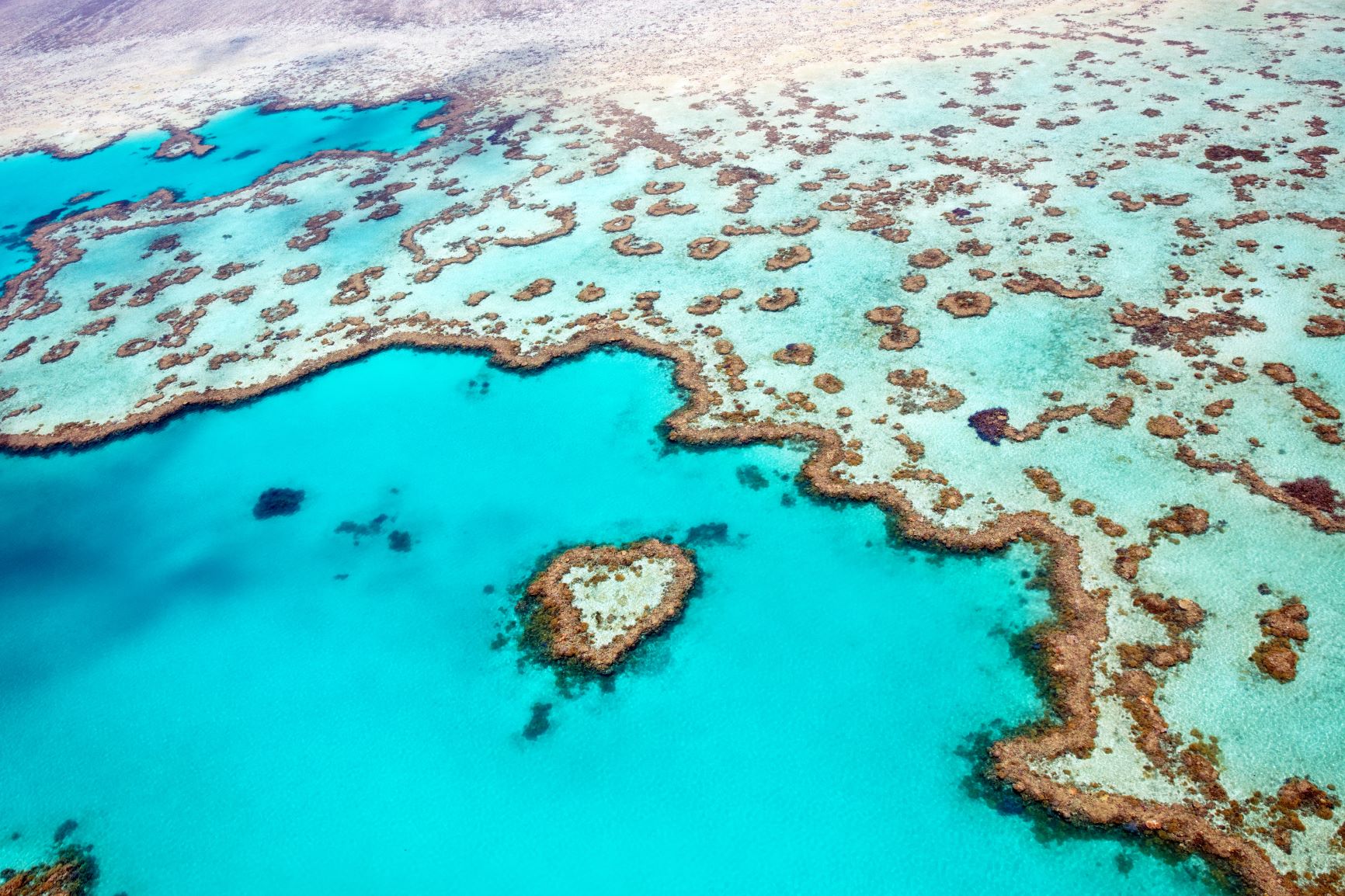 4. Take a long walk (or hike!)
The Whitsundays is riddled with walking and hiking trails. Long Island, one of our favourites, is close to the mainland and one of the prettiest Whitsunday Islands. The island stretches over 9 kilometres in length however it is only 400 metres wide at its widest point. For an easy wander, try the Round Hill Circuit – only 30 minutes return, or there's the full island track (Long Island Circuit) which covers 3.5km and takes around 1.5 hours. The Whitsundays Peak hike is another beauty, get a glimpse of the incredible views below!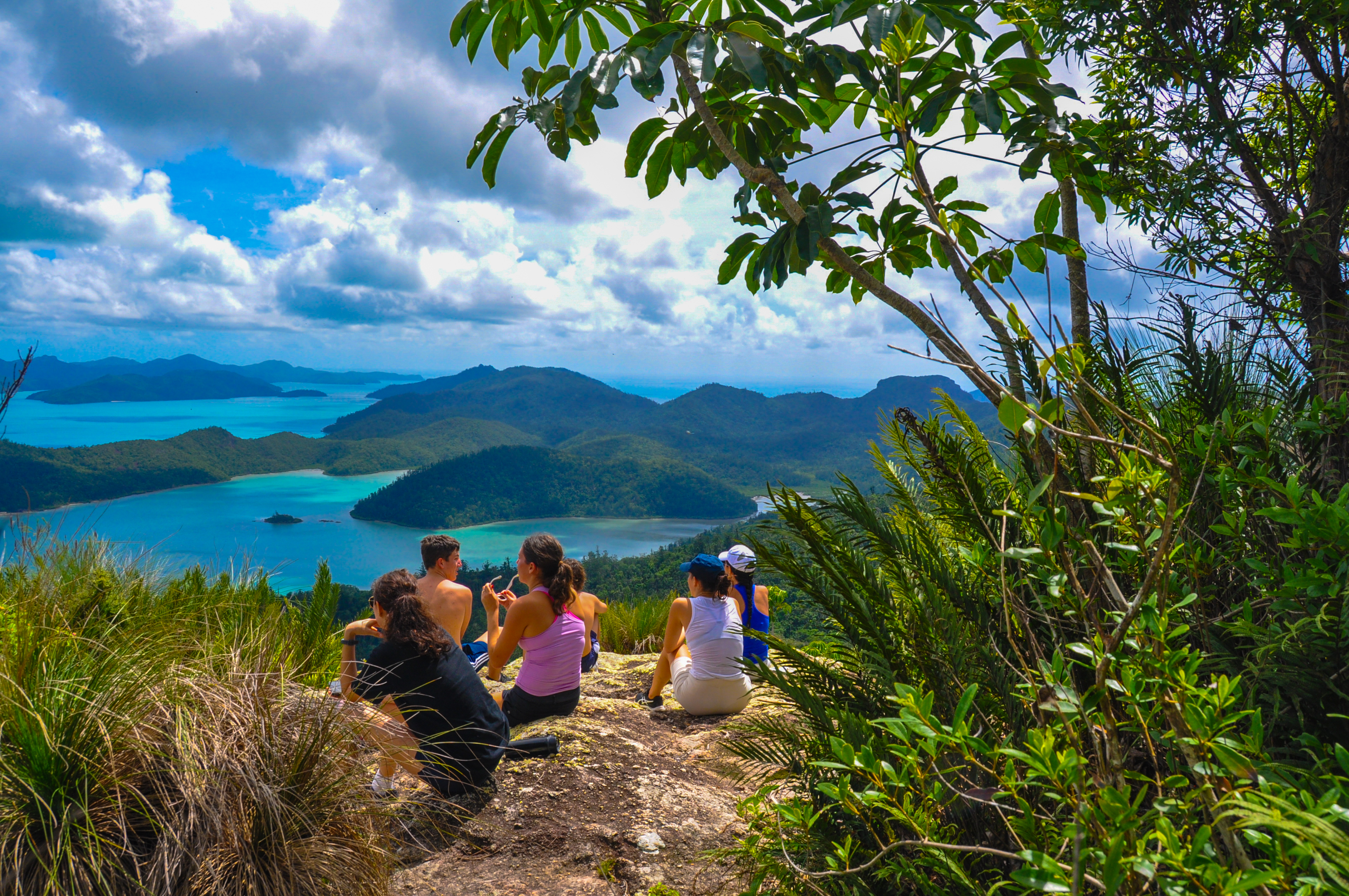 5. Laugh, drink and dine
Hamilton Island is one of the main cosmopolitan islands in The Whitsundays with its resort lifestyle, an abundance of bars and restaurants. We highly recommend watching the sunset from One Tree Hill with a cocktail in hand after a day of exploring. Contradictory to its name, One Tree Hill has several palm trees dotting the hill that set a tropical vibe as you watch the sunset behind them.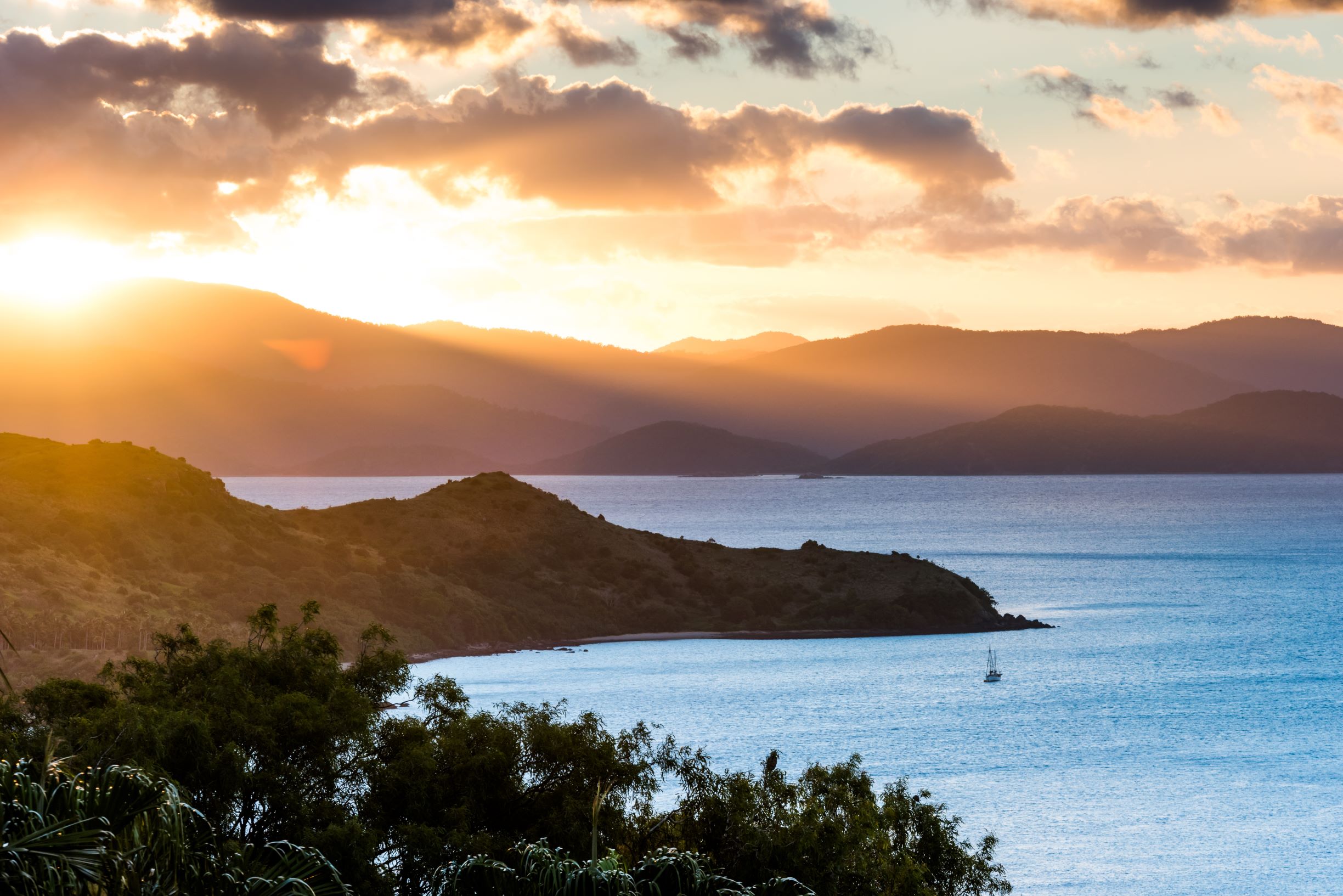 With 74 islands that make up the Whitsunday Islands, there is plenty to see and do whilst in North Queensland. If this beach style holiday appeals to you, ask our charter team for our itinerary or explore our yachts available to you and your guests.
Check out our Whitsundays Video here