Superyachts finally embrace the digital revolution
We look at why it's time for superyachts to finally embrace the digital revolution.
Chartering a superyacht is the ultimate holiday – a bespoke luxury experience, combining six-star service from a dedicated crew, endless water sports and a personalised itinerary which takes you to hidden coves and islands that are otherwise out of reach.
It has previously been the domain of the rich and famous and high-flying executives: a destination vacation that allows you to relax in privacy, in some of the most beautiful parts of the world, without missing out on any of the comforts or luxuries one would expect, with all the modern technological conveniences one could possibly need.
Yes, the superyacht has come a long way over the years and so too has its popularity as a vacation choice for a greater number of international clients. The superyacht market has doubled in size in the last two decades, now boasting more than 6,000 Superyachts, 24 metres or larger, on the world's seas and oceans.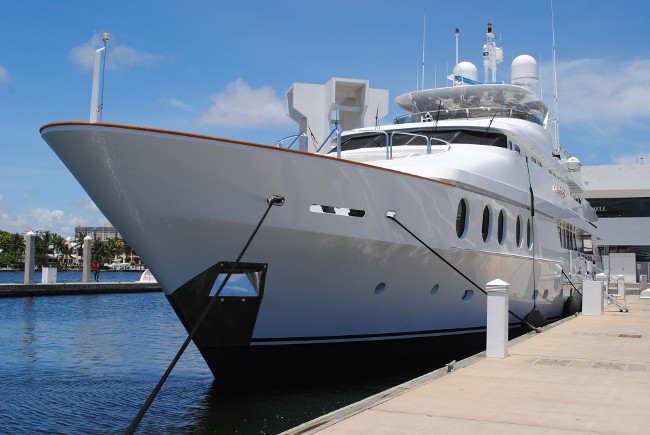 Chartering a superyacht is the ultimate holiday
But for an industry that has grown so dramatically, it has been surprisingly slow to embrace the convenience and cost efficiency of technology to streamline the booking experience for both owners and clients.
For prospective and existing clients, the process of chartering a yacht is often slow and cumbersome and unnecessarily expensive with many hours spent trawling through websites or talking to brokers regarding availability, price and services required. Not to mention then having to complete all the paperwork or occasional language difficulties just to secure a booking. It is far more complicated and expensive than it needs to be when you include those additional brokers' fees.
From a superyacht owner's perspective, the industry currently creates its own impediments to a successful charter. The charter season is too short and many of the extraordinary yachts available for charter are sitting empty for too long. Why? Often it is because the owners cannot be dynamic or flexible, offering special deals of discounted off-season and shoulder-season prices. They are put off by the size of the commission they need to pay brokers to secure the client. After all, a Superyacht is expensive to operate and so the ability to offset some of the operating costs and commissions, by offering discounted rates in low seasons, has obvious benefits.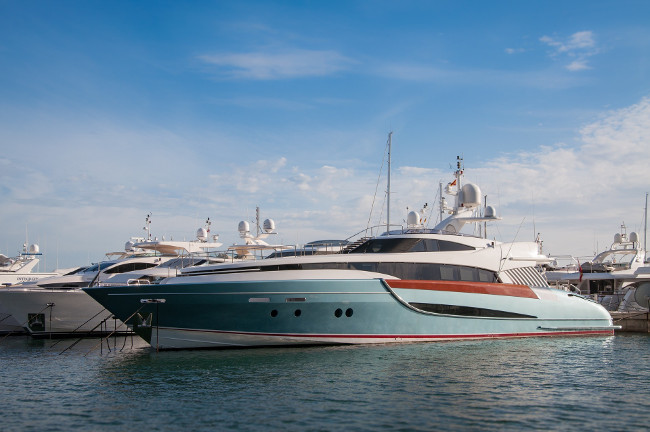 The superyacht market has doubled in size in the last two decades, now boasting more than 6,000 Superyachts, 24 metres or larger, on the world's seas and oceans
So, imagine how much more successful the chartering market could be if it took advantage of, and applied, digital technology which has transformed many other industries for the better?
Going live soon, the Ahoy Club platform makes charting a superyacht a simple, streamlined experience. Clients will be able to find the yacht that is right for them and book and pay for their charter holiday through the app or via the website, ahoyclub.com in a matter of minutes, catering for all their needs.
The idea for this new chartering experience stemmed from the insight of a superyacht owner and Australian businessman, Ian Malouf, who has chartered his own boat, Mischief, for many years. He saw an opportunity to transform the chartering experience for both owners and charterers, improving the process for all involved, including the crew.
So, what will the Ahoy Club provide the savvy superyacht owner? The opportunity to market their yacht to the world market for up to 20 per cent less, without reducing their own bottom line, as well as being able to manage their yacht's schedule at the click of a button.
It will bring the best elements of the sharing economy to the superyacht sector for the first time. Yotswapp will be a key feature of the platform, allowing owners to use each other's yachts, using a secure platform and contract, rather than footing the fuel bill to sail their own from one part of the world to another. This arrangement will be mutually beneficial to both owners and can all be done through the secure Ahoy Club platform without a third party needing to get involved.
Creating a one-stop shop for owners and charterers will have a huge impact. The platform provides access to more than 2,000 yachts for prospective clients to charter – offering superyachts over 24m and megayachts over 80m, as well as smaller yachts for a cheaper charter holiday. Owners or their representatives will be able to respond quickly, with all arrangements managed directly through the platform, and other benefits include crew training modules.
With all these benefits, the impact on the charter market will be hugely positive. Owners will find their boats are much more productive; because they are paying a much smaller commission they will be incentivised to offer lower, off-season deals which will extend the charter season beyond the traditional summer months in the Med and winter in the Caribbean.
There is nothing to rival the luxury of a superyacht experience – our mission is to bring it to a wider audience and to encourage more owners to get the best out of their yachts. We will make yacht charter holidays more accessible and yacht ownership more lucrative by helping the market fully embrace technology.