Superyacht Dining that Rivals Michelin Starred Restaurants
Superyacht Dining that Rivals Michelin Starred Restaurants
Imagine a restaurant that was designed to serve you any meal you desired, at any time of the day or night. That's exactly what you'll get on board a luxury superyacht. The dining on board your yacht charter is often an unexpected highlight for you and your guests.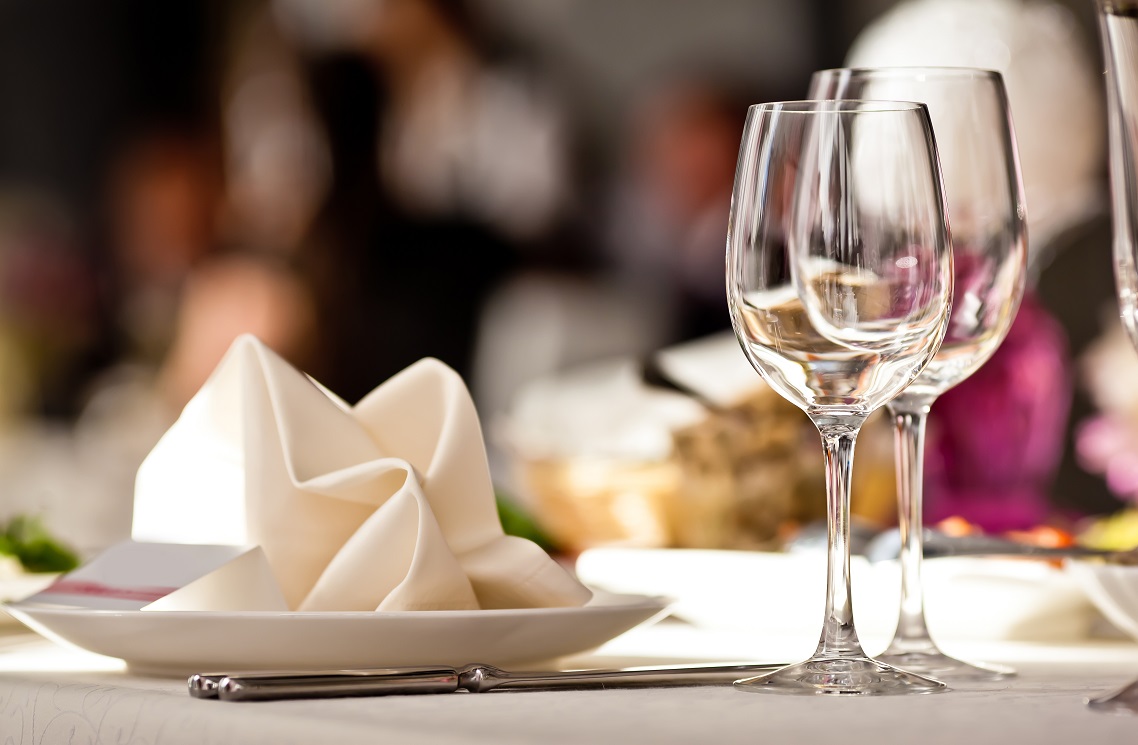 What makes a Michelin restaurant?
There are three things that every Michelin starred restaurant has in common: inviting décor, incredible service, and the highest quality of food. Each of these is easily replicated on board your yacht charter. Your crew will set the scene perfectly, no matter what the occasion, from a fine dining dinner table to an alfresco breakfast on deck – their décor is impeccable. When it comes to service, at Ahoy Club we believe in seven-star experiences. As for quality, every good chef knows that the quality of ingredients is just as important as the quality of the preparation. Sourcing the best food and where possible using local, fresh ingredients is how our chefs make sure your every meal is perfection on a plate.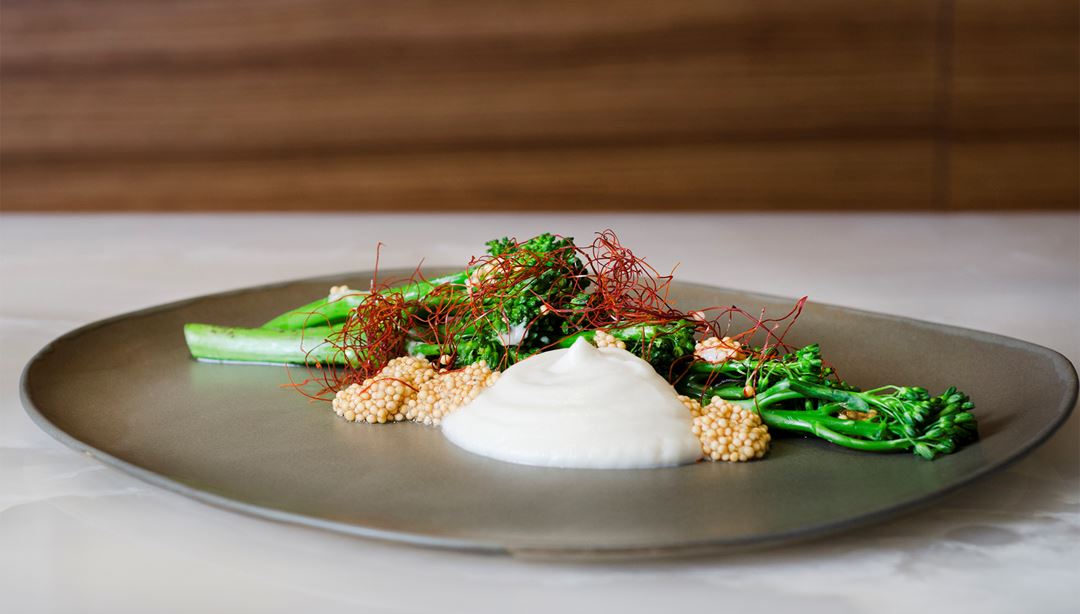 What's unique to your superyacht?
There are two ways that your superyacht will eclipse even the most impressive of Michelin starred dining experiences. First, it's always a private dining experience. Imagine you've booked a private table at the most exclusive restaurant in the world for every meal. Second, the variety. A restaurant will specialise in a selection of cuisines, but a private chef will be open to more variety. While your onboard chef will have specialties that they serve with passion, they'll be happy to meet your preferences for every meal. You can mix up the menu each day trialling new cuisines or following the local flavours of your charter route.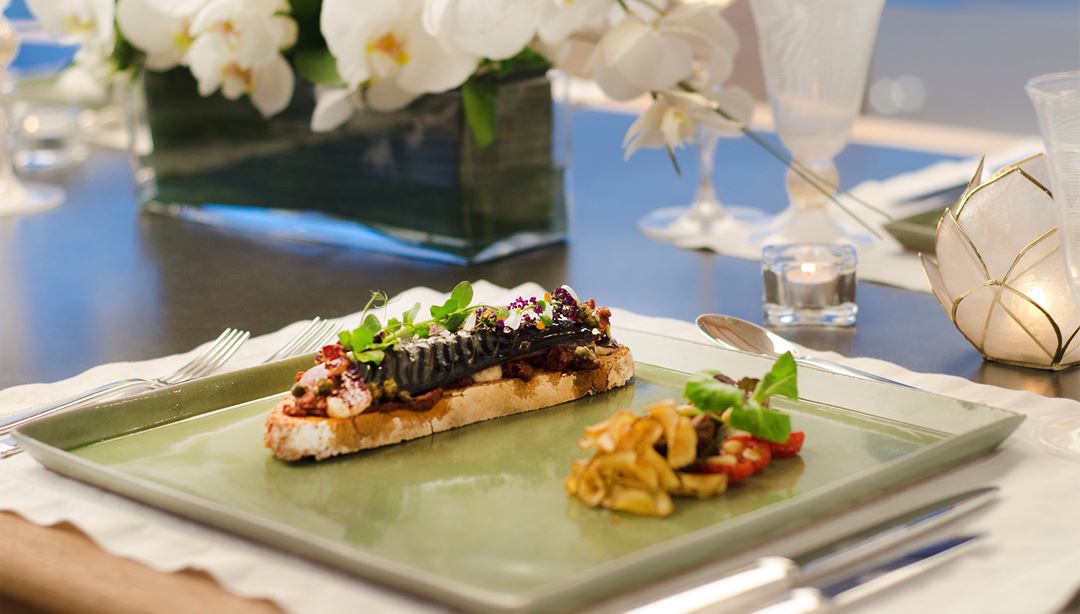 6 tips to maximise your dining experience
Making the most of your luxury dining experience is all about balance, balancing your requests with your chef's skills and ensuring a smooth experience for all on board. Here are 6 tips to help you maximise your dining while on board:
1. Consider your chef's specialties
Superyacht chefs are more often than not culinary geniuses but, just like any industry expert, they have specialties. Working with your chef's specialty cuisines and dishes will help you get the most out of their cooking ability.
2. Fill out your preference sheet
Your preference sheet will be your chef's guide for the menu. This is your chance to tell them all your likes, dislikes and anything you'd be excited to try. Every request is important, from your daily preferences to your least favourite flavours. If you love fluffy eggs in the morning or pastries with coffee; let them know. If you cannot stand coriander, make sure to add that, too. Your concierge team can help answer any questions you have about filling in your preference sheet.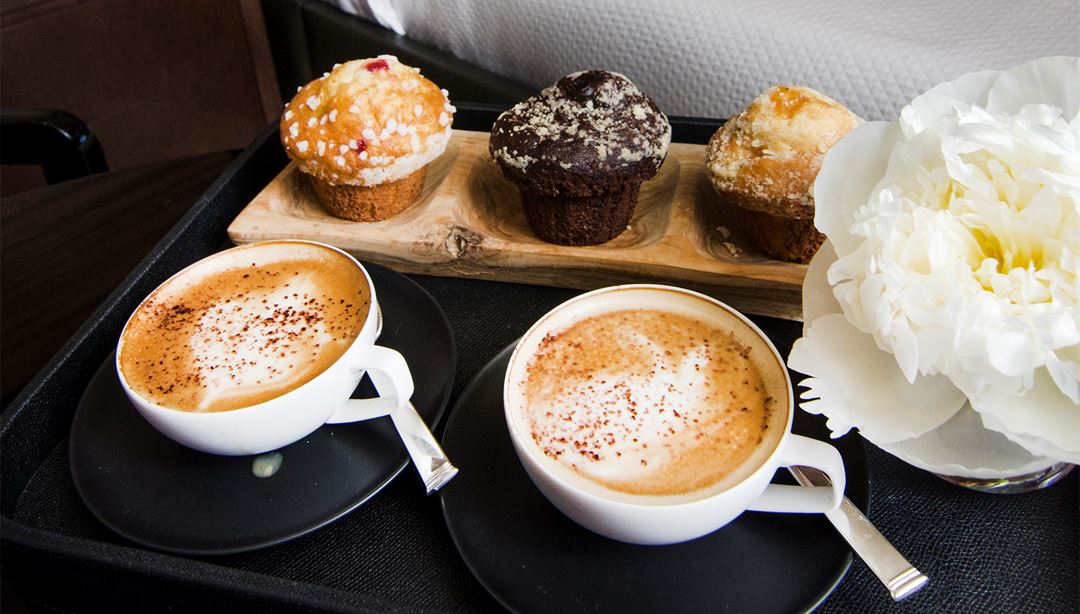 3. Communicate dietary restrictions
It's best to communicate any dietary needs for your charter group early on. Your chef can prepare better if they know what to expect, rather than surprise details later on. We can cater to any and all dietaries such as gluten free, vegetarian/vegan, Kosher, Halal, and more.
4. Give advance notice for after-hours requests
While your crew are here to meet your needs day or night, they also require sleep. If you think there will be after-hours food requests, plan them early. For example, discuss some of your favourite snacks with your chef and they can have them prepared in advance and stored near your suite for easy 24-hour access.
5. Pre-plan any parties or special events
Most aspects of your yacht charter will be planned before you begin, including food allocations. This means if you surprise the chef with extra guests, they may struggle to meet your requests. If you plan on hosting a party or special event with a higher head count, let the chef know in advance so they can wow your guests with the same high-quality dining they've been serving up all trip.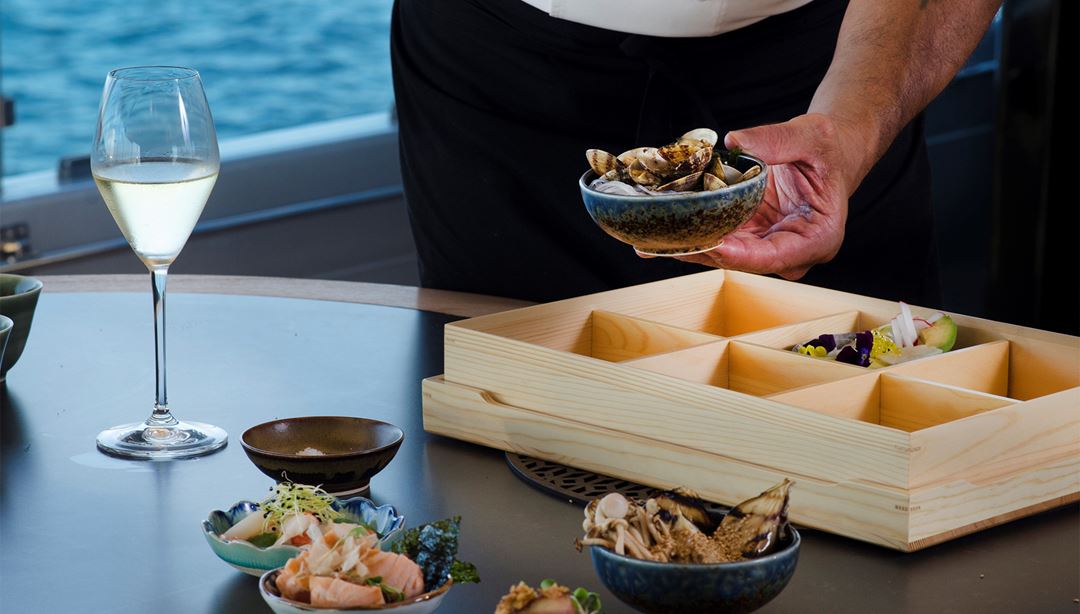 6. Ask about specialist equipment
Superyachts are equipped with all kinds of toys, from the water to the kitchen. Some of our luxury yachts feature specialty cooking equipment such as teppanyaki grills, BBQs, and even pizza ovens. Ask about any yacht inclusions after booking so that you can plan a special meal based on these luxury yacht features.
Your very own restaurant on the water
Every aspect of your luxury yacht charter is designed to excite and inspire – from the activities to the food. Make the most of your time on board by indulging in everything your private chef has to offer. Browse our 3,500+ yachts for charter online or reach out to our team to learn more about the dining experience.