On Deck with Ellie Malouf
On Deck with Ellie Malouf
Article as seen on LattéLife
Written by Cristian King in Cannes
LLES Vol. 2 Issue 6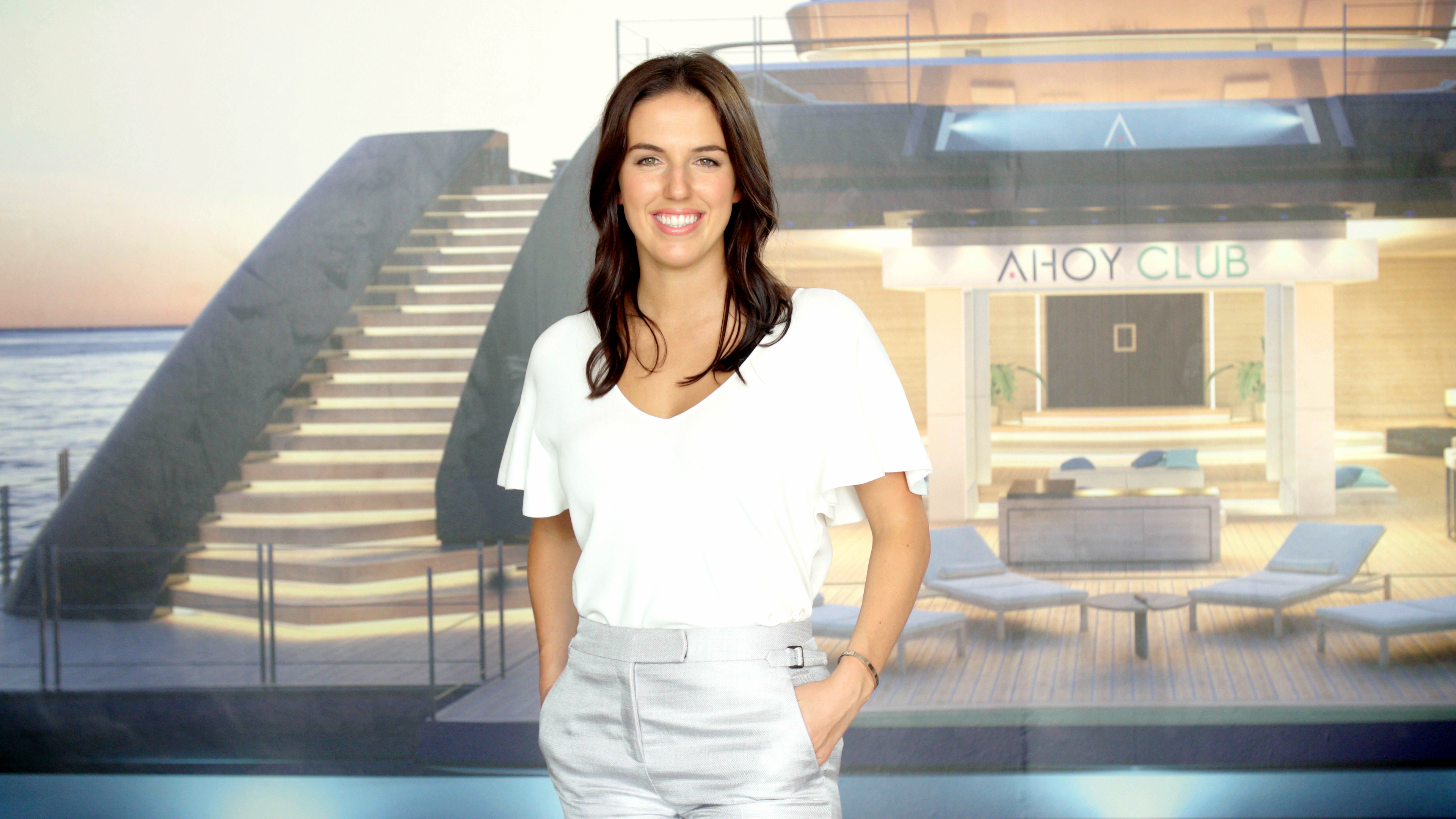 Ellie Malouf is taking a leaf out of her father's book when it comes to business.
Her father, Ian Malouf is listed in Australia's Richest 250 list, listed at #188, having made his fortune in the waste management business.
Ahoy Club came about from Ian's personal frustration when dealing with brokers who hired out his own $40 million, 54m superyacht MISCHIEF, which charters for AUD$490,000 per week and up until now, has been based in the Mediterranean and Caribbean.
Ellie, the Head of Charter for Ahoy Club was raised in the Eastern Suburbs and about five years ago she officially joined the yachting industry.
"We started developing Ahoy Club about five years ago after we bought MISCHIEF and we've chartered a lot," Ellie told LatteLife.
"That was the foundation of creating Ahoy Club. We wanted to create a much more efficient process for chartering yachts. The platform went live in May 2018. We now have offices in Sydney, London and France."
Ahoy Club has ruffled a few feathers in the industry and are now considered as a major player in the international yacht charter industry.
"Ahoy Club is the first platform that lists all of the commercial yachts available for charter globally. We have over 3,400 yachts on the platform and that list is growing all the time. It's the only place a client can compare what yachts are available for charter and compare their pricing and unique features," Ellie said of the business's success.
"We're trying to make the search a lot easier, so you can see absolutely everything and make your own choice. We charge a 7% fee as opposed to 20% charged by any traditional brokers. When you add the savings on VAT, a charterer can save as much as 20% with Ahoy Club, with no effect to the owner's net earnings."
When it comes to their membership, Ahoy Club has a strong base in Australia and Europe, increasing their exposure in the UAE and American markets.
Ahoy Club offers a VIP experience with best in class service offered from the initial query through to when passengers disembark, with Ellie saying that Ahoy Club will see a charter from start to finish and offer a seven-star experience.
"We have a global concierge team that handles the charter from start to finish. From the selection process, to inspecting yachts and meeting the crews, where we can, to give our clients an honest assessment. Once a yacht is booked, we stay fully involved in a lot of services, such as the creation of a bespoke itinerary, preference planning, restaurant bookings and more" She said.
"We have agents visiting destinations around the globe to give true feedback of what to expect. Each charter is personalised. We can arrange transfers to and from the yacht and organise private planes to get you to your destination, with our business partners, Central Jets."
The price of a Superyacht doesn't come cheap though.
A one-week charter can start at €20,000 ($AUD32,118) and go as high as €2 million ($AUD3.2 million). Mid-range is between €100,000 ($AUD160,946) and €200,000 ($AUD321,893). The maximum capacity is about 12 guests and there are some passenger vessels which allow you to sleep up to 30 guests.
The interest in Ahoy Club is increasing and with developing interest comes challenges. The biggest challenge for Ahoy Club is that they are getting resistance from some of the big brokerages that have been in the market for years, which Ellie explains to LattéLife.
"They're very resistant to change as people are with any new player. We've had some push back from them at times, which has been pretty disappointing but at the end of the day we're doing a really great thing for the owners and the charter clients who are our priority and the Ahoy team are building fantastic relationships with them." She said.
Ahoy Club's charters are global, with the Mediterranean being the prominent market, followed by the Caribbean being popular during December, January and February. There is a lot of interest in Antarctica, which offers an incredible experience for guests and there is always demand in the South Pacific and Australia.
For Ahoy Club, this is the baby of Ellie, but her dad, Ian has a keen interest in the business.
"He's largely involved with the operations of Ahoy Club and always working hard on something and I don't think this will ever stop. He spends every summer season in the Mediterranean now and loves it. The South of France is one of our favourite destinations for our family to have holidays.
The Malouf's impressive 54metre super yacht, MISCHIEF will soon make the journey to Sydney and will be available to charter in Australia from November.
"She's going on a ship from Turkey and is arriving in Sydney on the 31st of October and will be the largest charter yacht available in Australia. We'll be on board a lot and she'll be kept busy on charter in Sydney and Palm Beach and will spend the winter in the Whitsundays."
When asked about her first port of call for a coffee in Sydney, Ellie replied without hesitation, "Indigo in Double Bay."
Interview by Cristian King in Cannes.