Luxury Gulets for Charter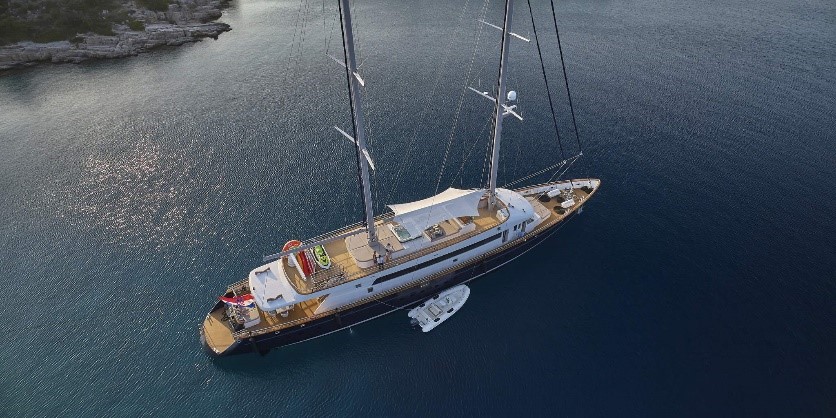 When most people think of chartering for the next holiday in the Mediterranean, it's often motor yachts that come to mind and often unconsidered are Gulets. Ahoy Club has a soft spot for Gulets; with spacious deck space, luxurious comfort, and serious value for money, it's time to consider a Gulet for your next charter! Some modern Gulets are now offering Jacuzzi's, theatres and beach clubs, there's no change in the authentic, unique, and importantly luxurious sailing experience on deck.
What is a Gulet?
Originating in Turkey, Gulets were built for traders to carry fresh produce from marina to marina. During the 1920's Bodrum was an isolated fishing village, fisherman sailed along the coast moving goods, which is today the infamous "Blue Cruise". Today, Gullets have glamorously transformed into luxury sailing vessels tailor-made for the indulgent traveller. The average size of Gulets range from 12 meters (39 feet) to over 60 meters (196 feet) and offer anything between 4 – 8 generous cabins sleeping up to 16 guests.
Types of Gulets:
There are three types of Gulets that you are likely to come across, the Karpuzkıç gulets have a rounded stern and generally an oval design. The Aynakıç Gulets have a flat stern and overall blocky design which causes to the vessel to be less seaworthy during bad weather, but they do boast spacious cabins. Lastly, the Tirhandil Gulets that have a long, narrow, and pointed sterns and they represent the oldest form of Gulets, these vessels are best when sailing in Aegean waters.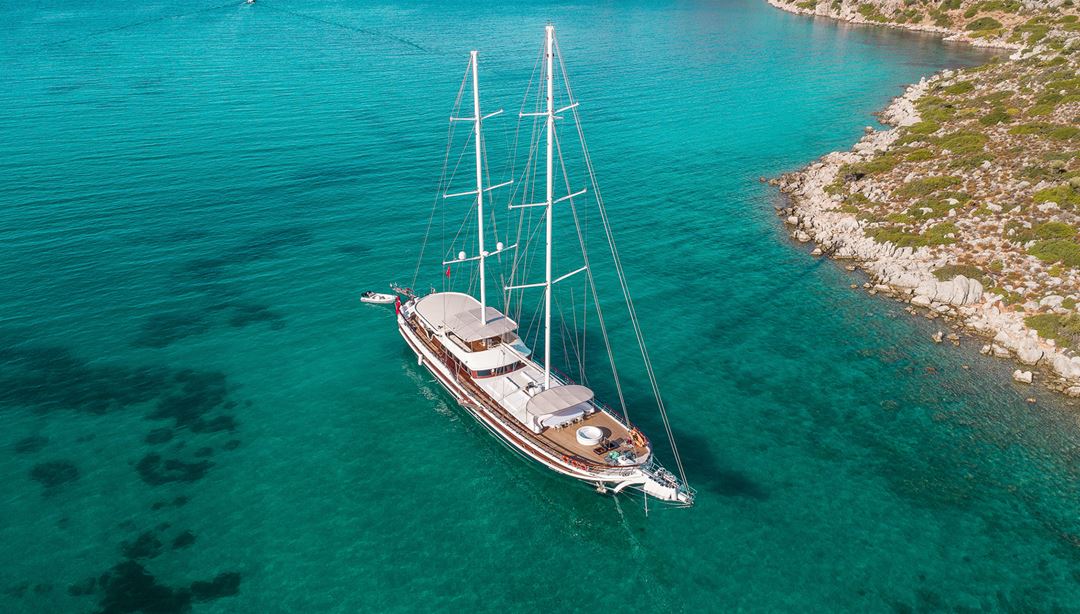 Why charter a Gulet?
Great value for money – get a large 40m+ Gulet for the price of a 25-30m motor yacht. The average cost of a Gulet is 50% cheaper than your average Motor Yacht.
Gulets can accommodate up to 16 guests making them ideal for large gatherings.
Generous spacious interior and exterior deck spaces. Gulets can boast as much as 30% more sundeck space than a Motor Yacht, making them ideal for maximum for sun-tanning and entertainment.
The traditional wide beam makes the Gulet super stable and their shallow drafts meaning they can get extremely close to shore and beaches.
An opportunity to experience an atmospheric and unique yacht charter.
As they are leisure-oriented vessels, they boast generous living spaces ideal for both relaxing and entertaining, there's a reason these yachts are so popular in the summer holidays for larger groups.
Where to Charter a Gulet?
Nowhere better to charter a Turkish Gulet than where it all began Turkey. Sail along the coastline viewing stunning ancient cities and historic ruins. With its glittering waters and tiny coves, Turkey is also the perfect backdrop for snorkelling, scuba diving and many other water sports.
With a plethora of amazing islands, visit a new beach each day on your Gulet in Greece or Croatia. Both regions remain a luxury wonderland for high-flyers seeking an evocative mix of island parties, boutique beach bliss, and sailing splendour. Whether you are in Split, Dubrovnik, Greek islands, or in Bodrum itself there is a Gulet for you.
For charter enquiries or more information on yachts available for charter within our fleet please contact our Charter Team.