Know Your Yacht: Sailing Yachts vs. Motor Yachts
Know Your Yacht: Sailing Yachts vs. Motor Yachts
Whether you know them as sailing yachts or S/Y, motor yachts or M/Y – it's good to understand the difference between the vessels. Knowing what sets them apart will help you decide which is best suited to your next yacht charter. ­
A few decades ago, motor yachts were the clear choice for most vacations with their glamorous amenities and sizeable decks. But over time sailing yachts have improved their comfort and style to rival their motorised counterparts. Here are the main differences between the vessels and what style of holiday they're best suited for.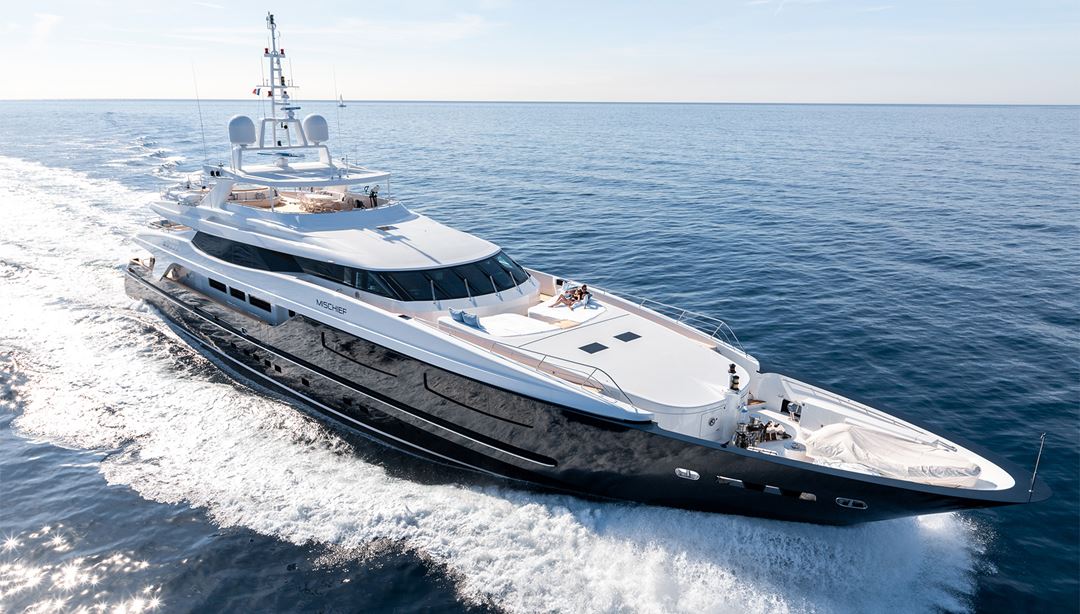 Why choose a motor yacht?
Motor yachts are the sleek, shiny vessels that come to mind when most people think of a superyacht. Their modern designs, stylish interiors and luxury amenities have held them in high esteem for many years. They are typically faster than sailing yachts and able to reach speeds of up to 57kts. Despite this, they're still the more stable of the two yacht types and well-suited to anyone with subpar sea legs. Their streamlined designs and superior manoeuvrability make them capable of navigating narrow passageways better than many of their sailing rivals. They also have much larger interior spaces, such as saloons and cabins, and are frequently referred to as luxury hotels on the water. The abundance of space makes them ideal for large groups, whether family, friends, or corporate entertaining.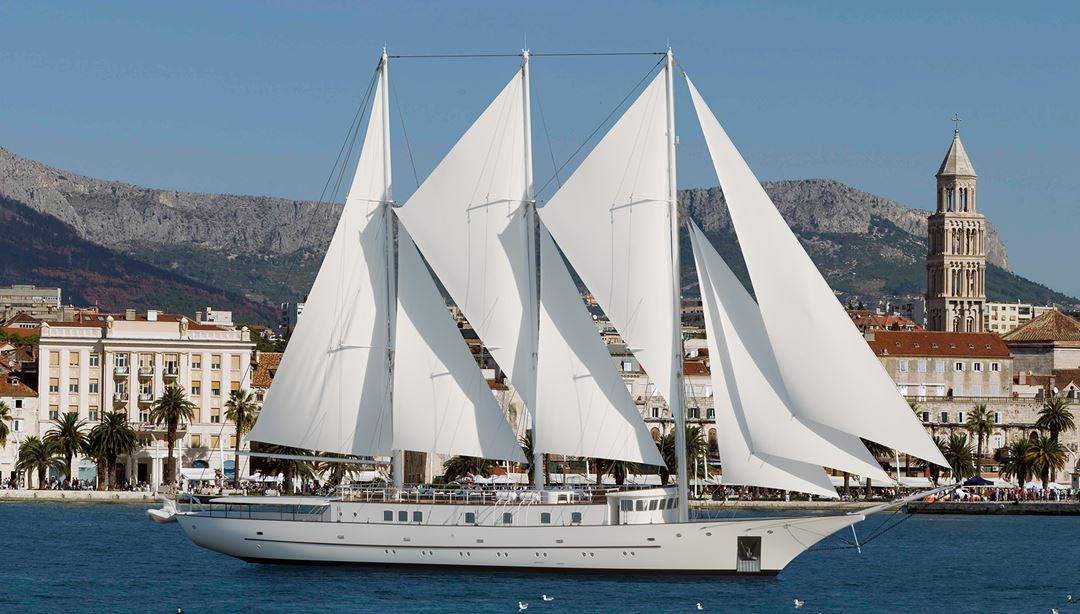 Why choose a sailing yacht?
Sailing yachts are all about tradition – from their design to the feel of the sea beneath your feet. But over time they've evolved to merge the best parts of sailing tradition with the superior comfort you'd expect from a luxury vessel. While many sailing yachts are equipped with engines, they rarely need to use them which means a quieter cruising experience. Less fuel also equates to an eco-friendly holiday, though hybrid engines are helping motor yachts achieve greater sustainability. With little to no fuel consumption you can also expect to travel further on a sailing yacht for a lower cost.
Relying on the wind for power does mean that you're at the mercy of the sea, however, both in terms of stability and speed. If you love the feel of the ocean or have a passion for sailing in general, you'll love the control and experience that a luxury sailing yacht can offer. They're best suited to smaller groups like intimate couple getaways or close family vacations.
Find the yacht of your dreams with Ahoy Club
Ahoy Club is here to help you plan the charter holiday of your dreams. From selecting the perfect yacht to planning a personalised itinerary; we'll be happy to advise you every step of the way. Browse our available charter yachts or get in touch if you have any questions.