Hybrid Superyachts Bring Luxury Charters to Frozen Waters
Hybrid Superyachts Bring Luxury Charters to Frozen Waters
Frozen tundras like Antarctica are now top luxury holiday destinations thanks to advancements in hybrid superyachts; designed for both comfort and extreme cruising. In October last year, Gill Schmid Design released a new concept for a hybrid superyacht perfectly suited to frozen terrains. We've got all the details for you below.
Explaining extreme yachts
Not all superyachts were built the same. Some were designed for quiet sailing around the Mediterranean, while others were built for extreme conditions. There are two classes which tell you that your yacht is suited to the farthest corners of the globe. First, there is the title 'Explorer'. This tells you that the yacht was built with long-distance journeys in mind. Second, there is 'Ice Class', which means this yacht has been strengthened to easily travel in icy waters.
Meet the new Gill Schmid yacht
As the demand for remote destination chartering rises, so too do the number of superyachts up to the task. With each new design and build, these extreme yachts are becoming more luxurious. Case in point – the new Gill Schmid design. This 80m (262ft) superyacht will have a custom mirror-glazed hull that reflects the surrounding environment while sailing. On board features include: a whiskey and cigar lounge, gym, spa and beauty space, and a tender garage that can be converted into a small party space. You'll have access to 4 jet skis and 2 Triton submarines. There is no release date or set price as yet, however it is to be built by German firm Dörries Yachts.
Ahoy Club's ice explorers
LEGEND, 1973 | 2015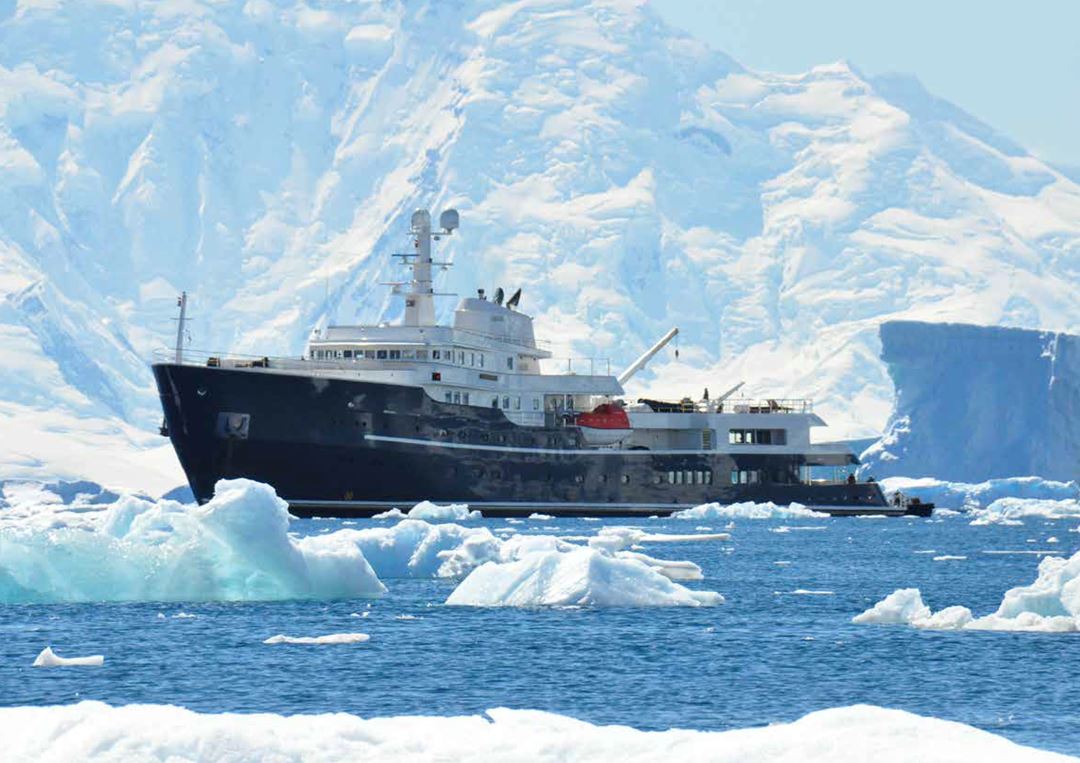 Anything and everything you can dream of is a feature on LEGEND. There's a health spa with waterfall Jacuzzi and massage therapy, a high-tech gym, cinema room and library. With room for 26 guests, you can gather a large group to join you on your adventure.
FROM €490,000 P/WEEK
MEMBER DISCOUNT €63,700
HANSE EXPLORER, 2006
Slightly more intimate, HANSE EXPLORER is fit for 12 guests. Spending its time between the Mediterranean in summer and Antarctica in winter, it's a beautiful vessel with all the luxury inclusions you'd expect, such as a sauna and spa.
FROM €155,000 P/WEEK
MEMBER DISCOUNT €12,400
NAIA, 2011 | 2014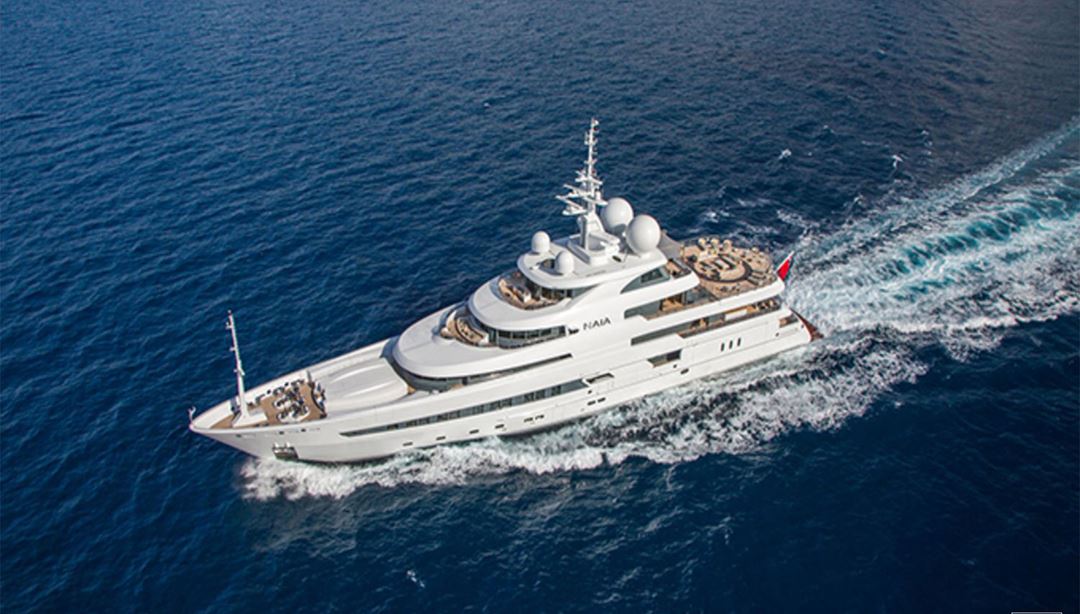 NAIA is a fully equipped research vessel that splits her time between Antarctica and the Caribbean in the winter seasons. Don't be fooled by the research category; this vessel is pure class with contemporary interiors and all the luxury extras you'd usually find on a superyacht.
FROM €635,000 P/WEEK
MEMBER DISCOUNT €50,800
Book your next extreme yacht charter online
Modern technology has helped us to explore every corner of the world – from the extremes of the deserts to the ice in Antarctica. Treat yourself to an adventurous, luxury getaway on one of our superyachts in Antarctica. Make your booking online and our concierge team will be in touch to organise the finer details.