Garbage king Ian Malouf brings a little Mischief to Sydney eyeing record yacht deal
Garbage king Ian Malouf brings a little Mischief to Sydney eyeing record yacht deal
AS SEEN IN THE SYDNEY MORNING HERALD
Written by Michael Koziol
27th October 2019
Millionaire ex-garbo Ian Malouf deals in much more salubrious surrounds these days, having swapped skips for superyachts when he sold his Dial A Dump empire for a clean $578 million last year.
Now the eastern suburbs fixture is bringing his prized 52-metre yacht Mischief for summer in Sydney, where it will be available to charter through his new venture Ahoy Club. It's a steal at just $495,000 a week.
But if you want to cruise the harbour aboard Mischief on New Year's Eve, you may be out of luck. Malouf set off for New York last Wednesday to ink a deal with a prominent American businessman prepared to fork out $1 million to hire the yacht for NYE and New Year's Day.
He believes it will be the most expensive yacht charter deal in Australian history on a cost-per-hour basis. Billionaire James Packer, his older sister Gretel, Kris Jenner, P Diddy and Will Smith have all sailed aboard the superyacht in recent months.
The 50-year-old Malouf has also just added a new, bigger superyacht to his name, buying the 238 foot Coral Ocean for $60 million. Designed by the late, legendary Jon Bannenberg, it has six cabins and room for 20 crew. Malouf plans to splash another $15 million on a refit.
The top end of the luxury yacht market is inaccessible for most people but Malouf's cheapest boats are available for as little as $200 a head for a four hour cruise – about the same as a night out at an upmarket restaurant.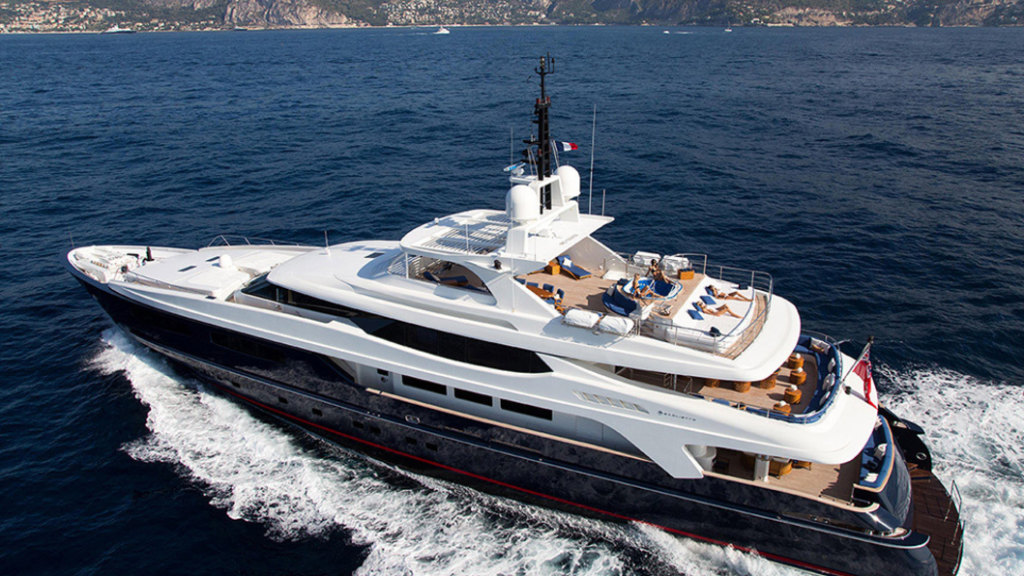 Ahoy Club, billed as "Uber for yachts", launched in May last year and has 50 boats for charter on Sydney harbour. Its average charter in the sailing mecca of Europe is worth 70,000 Euros a week, with Croatia and the Red Sea the hot spots this past European summer.
Ahoy has also expanded into planes – you can use the app to hire a two-seater turbo-prop or even a Boeing 777, should you happen to need one.
While the appeal of boat ownership endures, yacht charter can be a more sensible option for most people, especially those only looking to dabble.
Malouf says he is disrupting the charter industry by slashing his commission to 4 per cent, compared to the typical brokerage fee of 20 per cent.
"On a million dollar charter that's $200,000, it's ridiculous," he says. "Modern economics is saying: no way."
Mischief, which is due to arrive from the Mediterranean next month, has 13 permanent crew including two chefs. Once in Sydney, Mischief will be available for day charter at a rate of $15,000 an hour.
"The Australian market, especially in Sydney harbour and especially this time of year, is very much about day charter," says Malouf. "To be able to day charter a boat like Mischief here or anywhere in the world is very unusual – you can't really day charter yachts of that size."
Mischief will be the largest commercially-available superyacht in Sydney, Malouf says. It may even be the single biggest yacht on the harbour, depending on the whereabouts of Frank Lowy's 74 metre helipad-equipped mega yacht Ilona.
But it's not a record Malouf expects to keep for long. "Someone will bump me off at New Year's," he jokes. "There's always many, many more that are much larger."