French Polynesia Yacht Charter Itinerary
Charter a luxury yacht in French Polynesia
The South Pacific island of Tahiti and its neighbouring islands in French Polynesia may be the closest you will come to paradise on earth. Escape to the islands of Tahiti with remarkable snorkelling, private islands and romantic overwater bungalows. Experience the true Polynesian way of life lounging on remote, pristine beaches, dive sunken ships and planes on your French Polynesia vacation.
French Polynesia is at its best between May and October when the climate is at its driest with the months either side of this period seeing comfortable temperatures.
Ahoy Club offers over 30 yachts available for charter in French Polynesia and below is our yacht charter destination guide for yacht chartering in French Polynesia.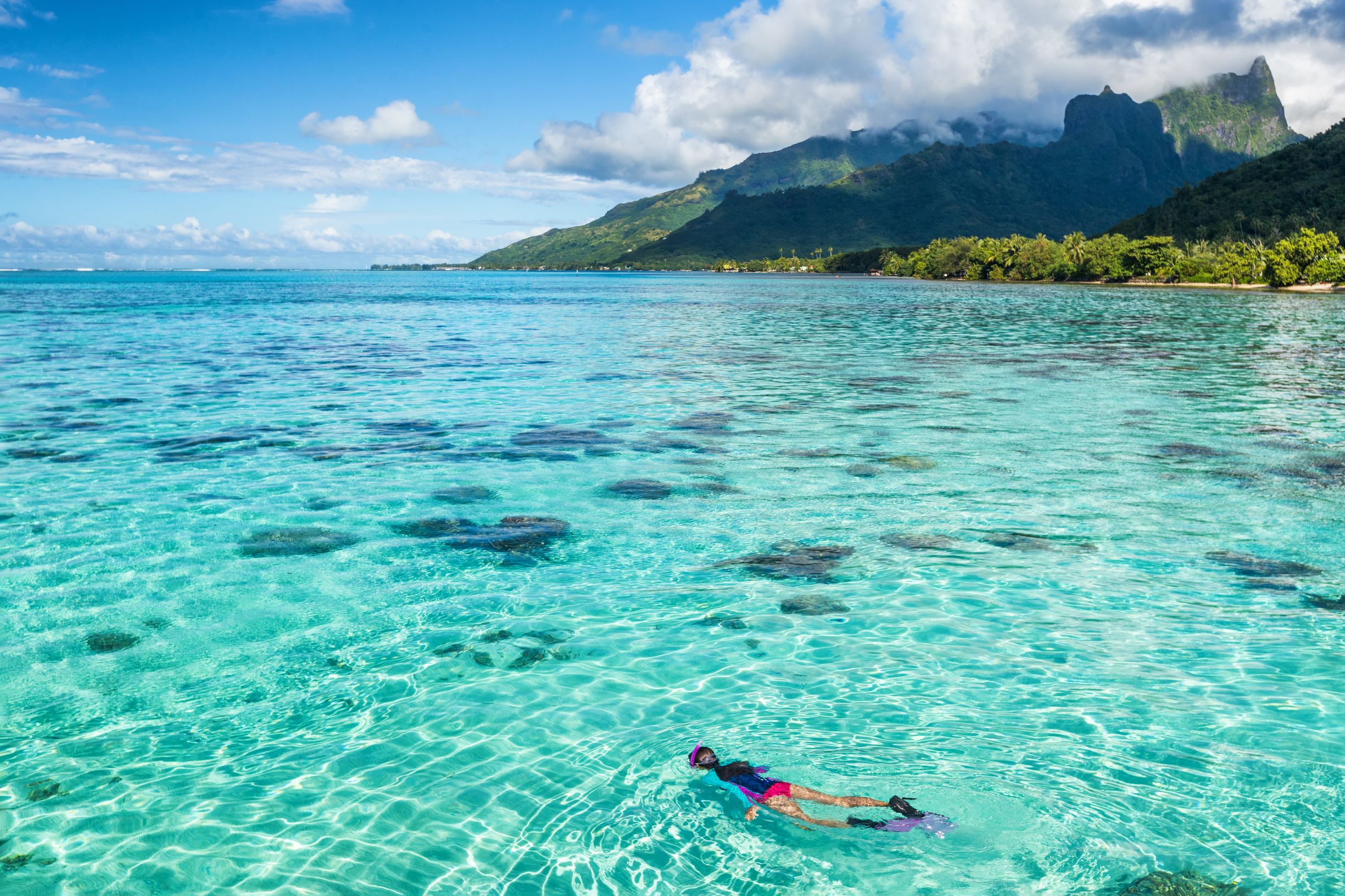 Day 1: PAPEETE
Day
Hop aboard your home for the next week. After a refreshing arrival drink and snack, it's time to explore the capital city of French Polynesia.
Night
As it is your first night onboard your private yacht charter, it's essential you and your guests experience a Tahitian feast consisting of chevreffes and Poulet fafa which is chicken, taro leaves, garlic and spices all cooked in coconut milk. Top off your meal with the traditional dessert, Po'e, a sweet, creamy pudding made with bananas, vanilla, and papaya – it's delicious!
DAY 2: MOOREA
Day
A delicious alfresco breakfast awaits you and your guests as your sail to the stunning island of Moorea. Here you will capture photographs so flawless they look like they've been pulled from a digital screensaver! Dive into the warm waters at Lagoonarium where you'll spot turtles, a colourful array of fish and maybe a shark whilst the crew snorkel alongside you to capture those incredible holiday pictures. After all the swimming around, you'll have worked up an appetite for a seafood lunch back on deck.
Night
Enjoy a sunset cocktail at Vue Bar before indulging in a culinary experience at the K Restaurant, Sofitel.
DAY 3: TETIAROA
Day
In 1960, Marlon Brando was flying low over the Pacific scouting for locations for Mutiny on the Bounty when he spotted this stunning cluster of little islands which he described as "a pinch of land peeking out of the immensity of the Pacific Ocean." He loved what he saw so much that he bought this island and named it The Brando. Now owned by a Tahitian Hotel Group, The Brando is often visited by celebrities such as Barack Obama and Leonardo DiCaprio.
Enjoy a spa treatment at The Brando Resort but to protect the reef, the island can only be accessed via the resort's private plane, which means, you will get to experience the same view Brando got when he first fell in love with the place.
Night
Enjoy a sunset dinner on deck with perfectly paired wines before relaxing with your favourite movie in the cinema room.
DAY 4: HUAHINE
Day
Huahine is an immense tropical jungle thriving with coconut plantations, vanilla orchids, banana groves, breadfruit trees and watermelon fields. In fact, it is often referred to as the Garden of Eden as it's genuinely believed to be the most picturesque island in Tahiti.
Swim leisurely in the clear blue waters, visit ancient temples dating back to 700AD or enjoy a thrilling jet ski ride across Huahine's blue lagoon.
Night
As the sun sets across the ocean, enjoy a BBQ with delicious fresh, local produce washed down with your favourite cocktail and reminisce with your guests about your favourite holiday moments so far.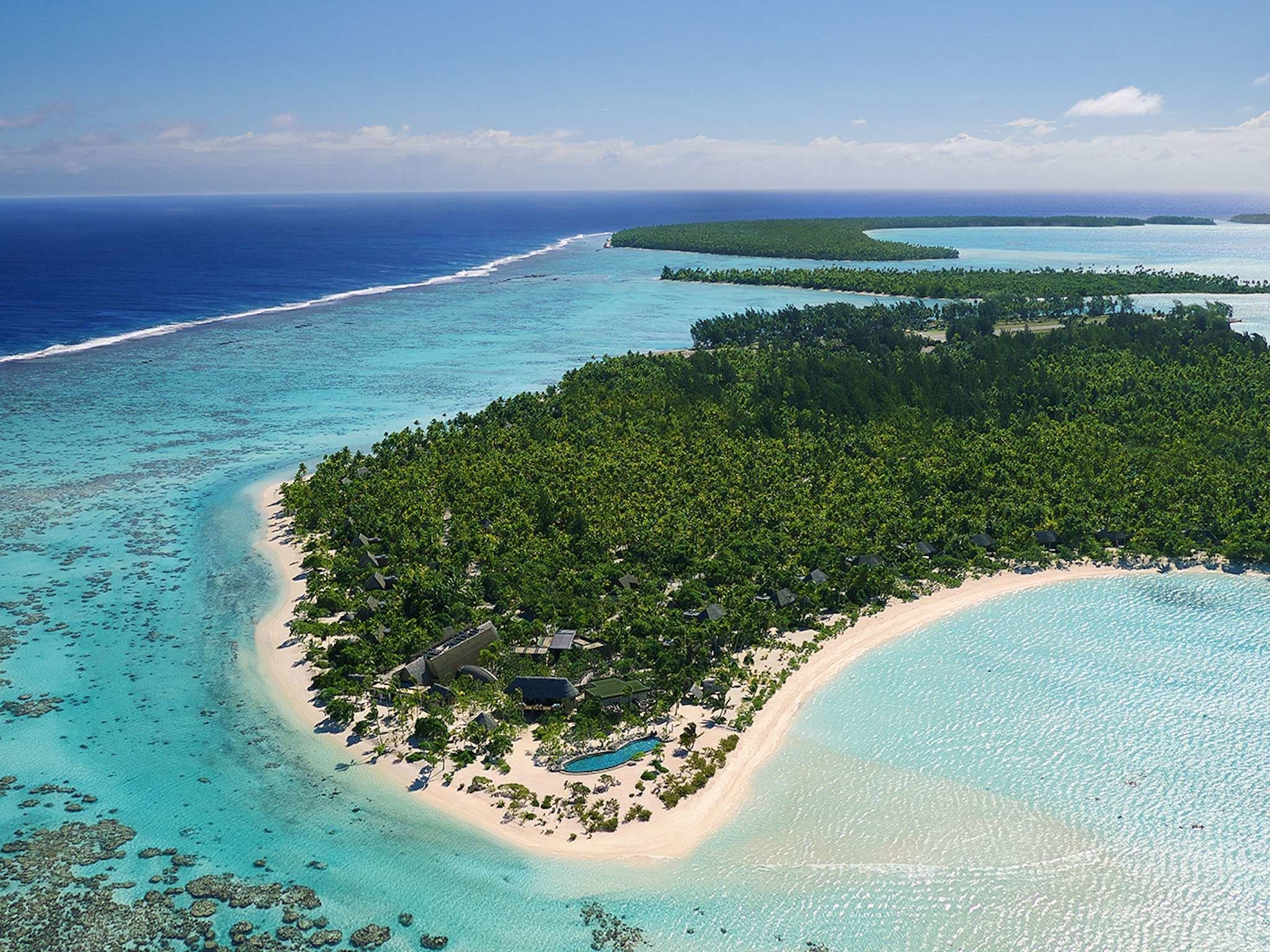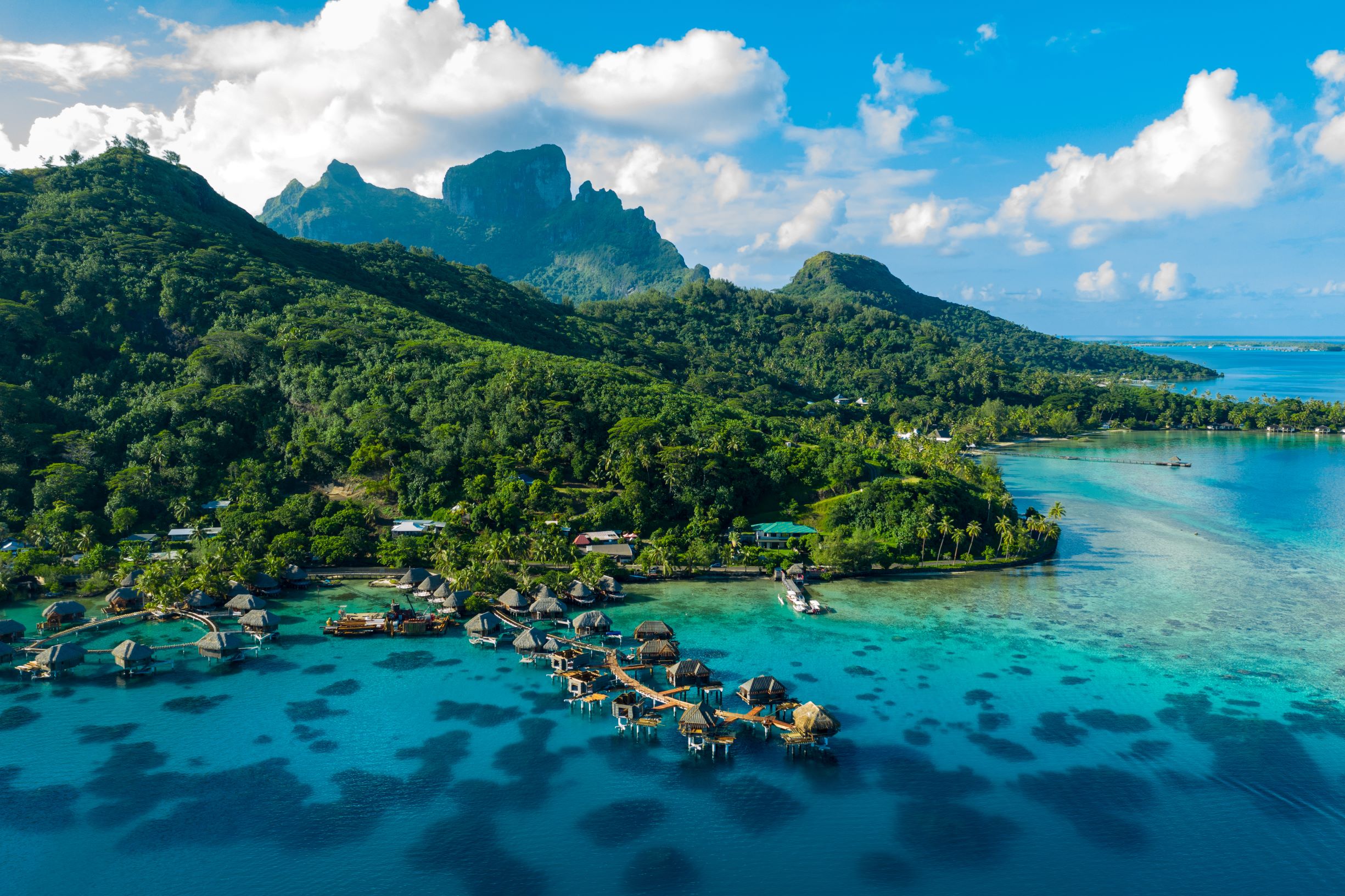 DAY 5: RAIATEA
Day
Discover the Faaroa River by kayak with an expert guide leading the way through Raiatea's luscious centre. Visit the ancient marae temple at Taputapuatea, a UNESCO World Heritage Site.
After exploring, enjoy a fresh seafood salad washed down with a local beer at Fish and Blue Restaurant. Its décor is more like a Hamptons boutique rather than a beach restaurant in Raiatea.
Night
Relax on deck this evening and enjoy a wine under the stars after a delicious meal.
DAY 6: BORA BORA
Day
Hello Bora Bora! A small South Pacific island northwest of Tahiti is awaiting to be explored! It's the last day of the charter so enjoy kayaking, diving, or relax on the pristine beach with a good book before enjoying a champagne picnic lunch on the 18-mile-long Matira Beach, Bora Bora.
Night
Enjoy a delicious final evening meal onboard your private yachts charter with Tahiti's signature national dish, Poisson Cru, which means "raw fish" in French. This melt-in-your-mouth dish consists of raw tuna marinated in lime juice and coconut milk, mixed with diced vegetables but Poisson Cru can also be prepared with other seafood variations such as lobster, mussels, or squid.