Destination Nassau: Exclusive Experiences for Your Day on Land
Destination Nassau: Exclusive Experiences for Your Day on Land
A holiday in the Bahamas means drinking coconuts under palm trees, lounging on beaches and swimming in crystal clear waters. But these islands have a lot more on offer than just relaxation. If endless beaching has you feeling bored, exploring Nassau may be the answer. Here are five exceptional experiences that you can only find in the hustle and bustle of Nassau.
About Nassau
Nassau is the capital of the Bahamas and the most populated island with around 275,000 residents. It has a rich history as an important cultural and commercial centre spanning all the way back to the early 18th century. Modern Nassau is a cultural hub with museums, government posts, historical architecture and vibrant lifestyles to explore. Whether you're seeking fine dining, adventure, shopping or indulgence; there's a premium vacation for everyone.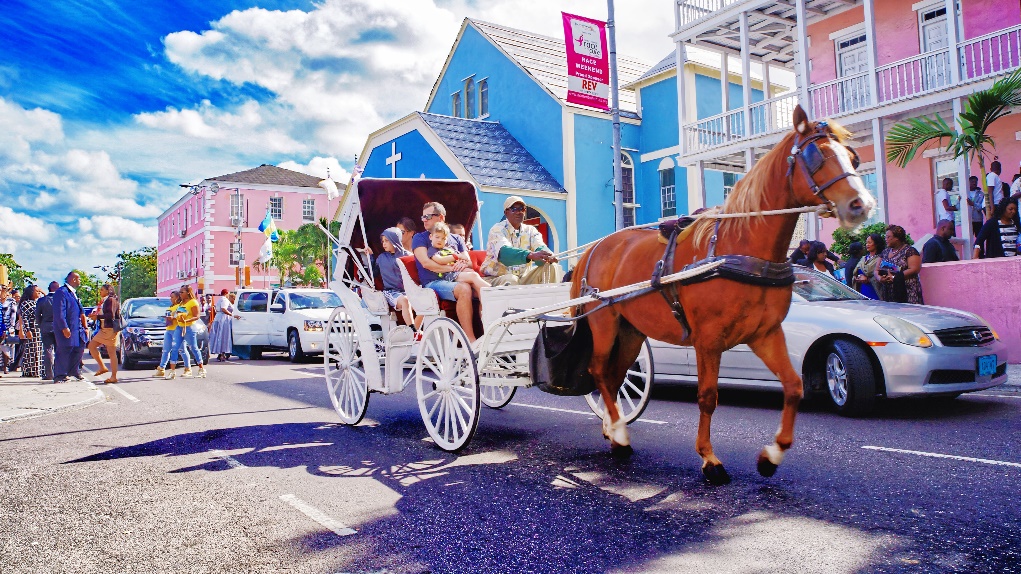 The royal perspective
Step out of the glaring sun and into a lush grotto for a royal view from the top. The Queen's Staircase is one of Nassau's most popular and historic landmarks. Built by slaves between 1793-4, the 65-step staircase was designed to provide a shortcut to Fort Fincastle in case of an attack. It was renamed after Queen Victoria in 1837 to commemorate the abolishment of slavery during her reign. Tucked away in downtown Nassau, Queen's Staircase is an easy way to spend the afternoon
From local cuisine to fine dining
While your charter yacht crew will happily provide you with 5-star dining, there are plenty of worthwhile culinary experiences to be had on Nassau. Ristorante Luciano's of Chicago serves up traditional Italian food with harbour views from inside a former mansion. Dune offers sophisticated French-Asian fusion by prominent restaurateur Chef Jean-Georges Vongerichten. Plus, famous Japanese Chef Nobu Matsuhisa's self-titled restaurant can be found in the Atlantis resort on Paradise Island.
Food doesn't have to be luxurious to be delicious and some of the tastiest local cuisines are low on cost but big on flavour. On Sunday nights you'll often find the locals in Arawak Cay, also known as Fish Fry, feasting on traditional fare. You can visit any time of week and expect to find fresh fish in all its forms; fried, steamed, grilled and ceviche.
Indulgent fine wine and cigars
The Graycliff Hotel in downtown Nassau has more than one worthwhile experience for travellers. If you enjoy the finer things in life – such as vintage wines and hand-rolled cigars – then a visit is a must. Have a private wine tasting or learn to roll cigars from the professionals. After your experience, treat yourself to a meal in the Graycliff Restaurant; the Bahamas' first 5-star dining experience.
Bespoke Bahamian jewellery
In any of the luxury shopping malls, you'll find your favourite brand names and designers; but what about a uniquely Bahamian piece? Coin of the Realm is a jeweller renowned for its conch pearl pieces and ancient coin jewellery. Conch pearls are some of the rarest in the world with fishermen retrieving one per 10,000 conch shells searched, while the ancient coin adornments can date back to the early 1700s. Take home a piece of Bahamian history that's more unique and just as high-end as the best brands in the world.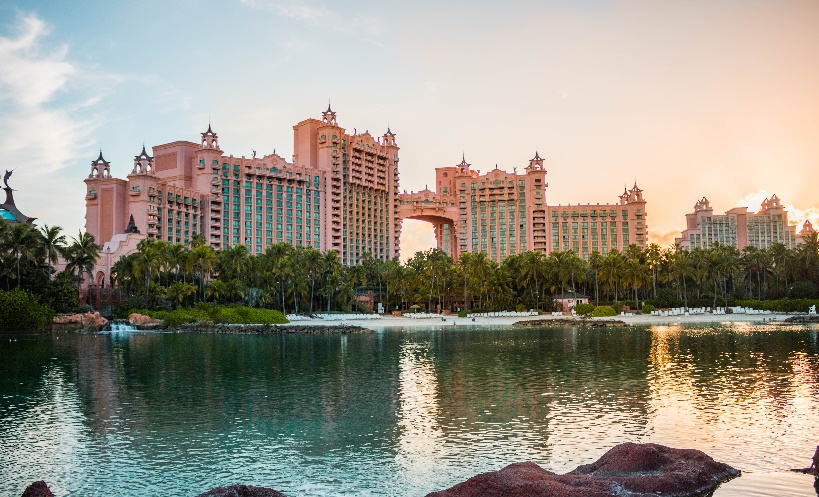 Uniquely Nassau
It's near impossible to talk about Nassau without mentioning Paradise Island, home to the famous Atlantis resort. Here you can spend a day golfing, a night at the casino, relax in the spa or make a splash in any of the 11 swimming pools. Dream it and you can most likely do it at Atlantis.
If the resort life sounds overwhelming, there's one-off adventures that are sure to inspire. Head to Stuart Cove for a diving with sharks experience or enjoy a romantic horse ride on the Pink Sands Beach in Harbour Island.
Let us build your personal itinerary
The Ahoy Club concierge team will provide personalised itineraries for every destination on your trip. We'll suggest experiences to keep you busy from morning to night, so that your only job while on holiday is enjoying every moment. Browse our exclusive yachts for charter in the Bahamas and take the first step to an unforgettable getaway in Nassau and the other islands.