Destination Morocco: Indulge Your Senses in these Vibrant Cities
In the north of Africa lies a beautiful country just waiting for you to explore. Morocco is a cultural melting pot with Arabian, Berber, and European influences – primarily from Spain, France, and Portugal. Known for its bustling markets and ancient architecture, it's full of vibrant imperial cities like Marrakech, Fes, and Rabat. The best times to visit are from March to May or September to October when the weather is warm but pleasant. Here's our guide to the best of Morocco for your next visit.
What to see
With so many regions to explore, we've selected a few essential activities and attractions to fill your time in Morocco's top cities.
Traditional tea in Tangier
Can you think of anything more Moroccan than a refreshing mint tea? Make your first stop Café Hafa; an open-air café with coastal views for a classic tea break. Later, escape the heat in the Cave of Hercules. Explore these underground caverns and marvel at the beauty of our natural world.
Relaxing gardens in Rabat
There are two incredible gardens worth your time in Rabat. First, the Andalusian Gardens, home to traditional Andalusian flowers and shrubs. Built-in the 20th century by French colonisers, it's a relaxing escape from the bustling Kasbah nearby. Second, there's the Jardins Exotiques which is a showcase of plant species from sub-Saharan Africa, Asia, and South America.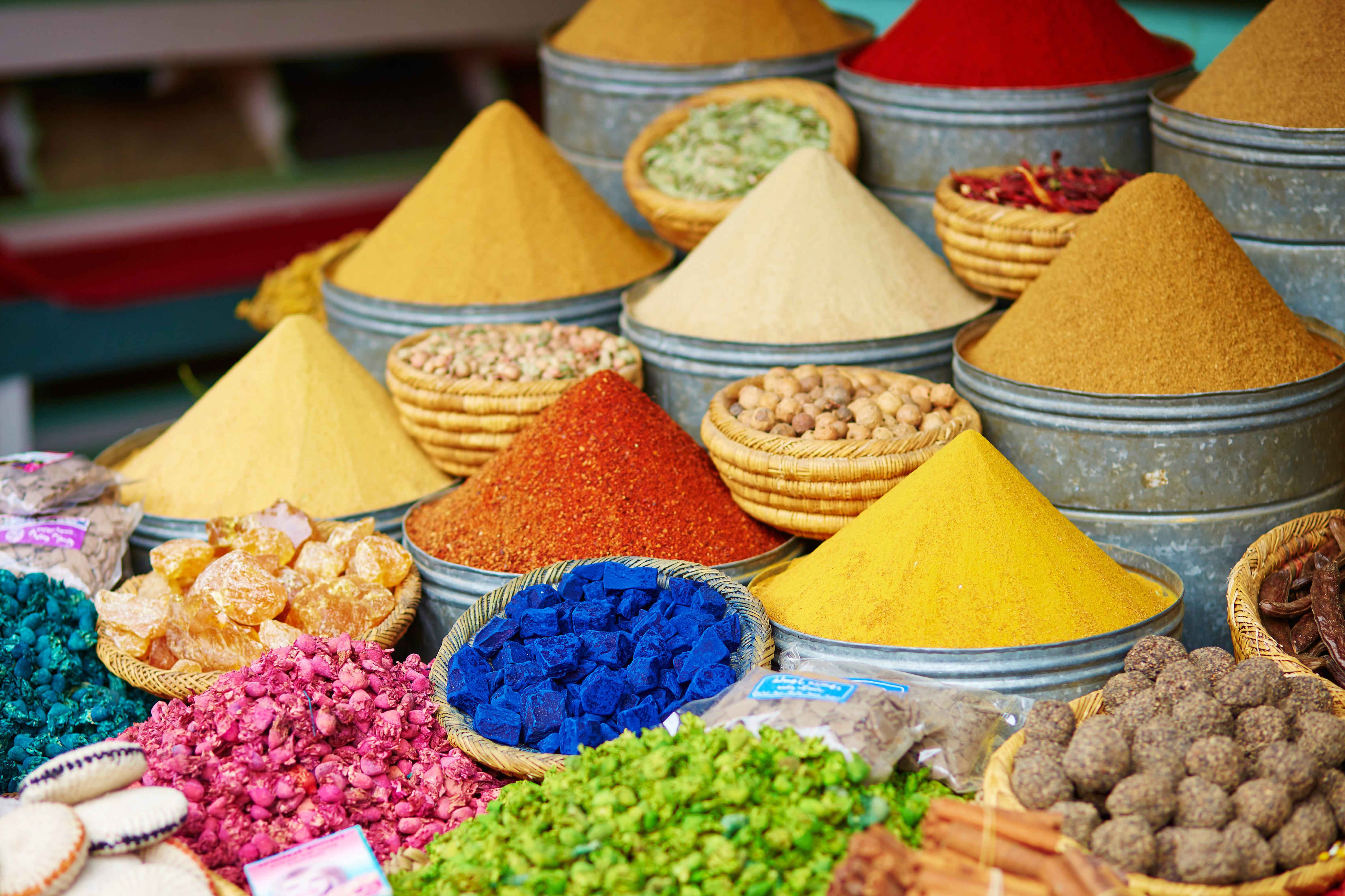 3. Classic culture in Casablanca
The coastline of Casablanca is surprisingly stunning. La Corniche is the most popular beachside area where you'll find a selection of luxury hotels and restaurants, as well as beach clubs.
Casablanca is also home to the second largest mosque in the world – Hassan II. It's open to non-Muslims through guided tours and is worth a visit to witness the stunning tilework.
4. Marvellous markets in Marrakech
Morocco is famous for its many markets, known as souks. In Marrakesh visit the largest one – Souk Semmarine – for rugs, leather goods, silverware, crockery, and an endless display of local wares. In the market, try to find your way to Place des Épices for piled high spices like you've never seen before.
Fashion lovers will be thrilled to know there's a new Yves Saint Lauren Museum in the city as well. Morocco is famed for its high-quality leather and it's worth shopping around while you're in town. Atika is a popular boutique with beautifully made suede shoes.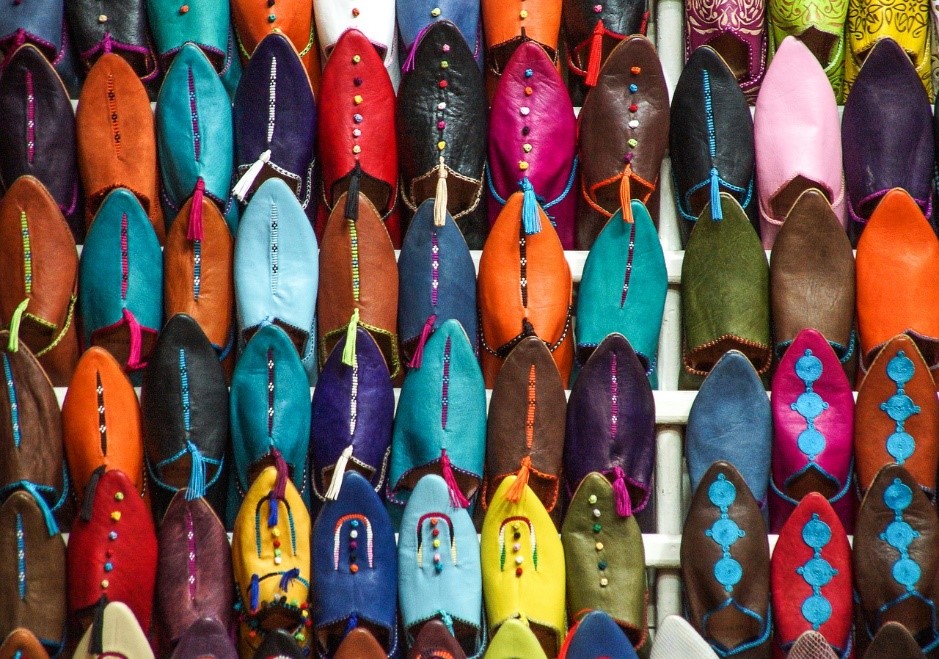 5. Ancient rituals in Agadir
There are plenty of traditions to test out while in Morocco but if you only find time for one, make it a Hammam. Similar to a Turkish bath or Japanese onsen, Hammam is a steam room where people go to socialise, relax, and get clean. Argan Palace in Agadir is a high-end massage centre and spa where you can indulge in a public or private Hammam experience.
Another cultural icon can be found only a short drive from the heart of Agadir. Tiznit is the home of Moroccan Berber jewellery – a unique and colourful souvenir of your time overseas.
Where to eat, drink & enjoy
From sky-high drinks to fine dining and French cuisine, Morocco's food scene is as diverse and exciting as the rest of the country. Here are 8 of our top picks for food and beverages:
1. Sky 28 (Casablanca)
On the 28th floor of Kenzi Tower Hotel you can enjoy a cocktail with 360-degree views of the city. There's usually live music from around 10pm.
2. Rick's Café (Casablanca)
Spend your afternoon soaking up the atmosphere of that gin joint where Bogart and Bergman reconnected. This restaurant, bar, and café was carefully recreated to embody the décor in the famous 1940s film
3. El Morocco Club (Tangier)
Fantastic French food in the elegant and artistic piano bar at El Morocco Club. Reservations are recommended as it's a petite and popular restaurant with live music from 7.30pm.
4. Golden Fish (Rabat)
Overlooking the pool at the Sofitel Rabat Jardin des Roses, Golden Fish is celebrated for its sumptuous seafood and stellar service. It's also kid-friendly.
5. Nomad (Marrakech)
When you've finished exploring the Places des Épices, rest your feet at Nomad. Spread over 4 levels, you'll want to put in a request to dine in either of the two terraces which offer spectacular views of the surrounding Medina.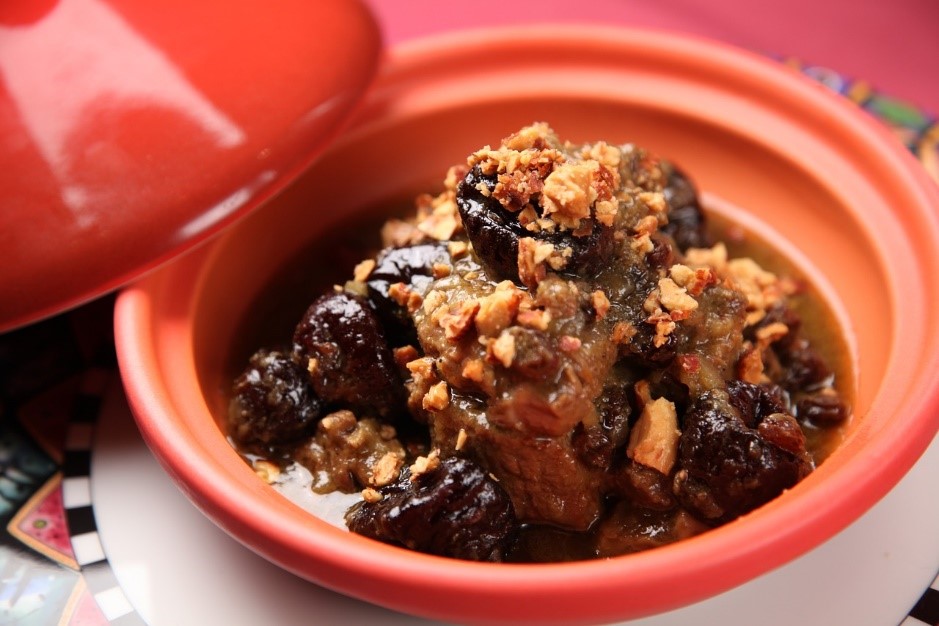 6. La Grande Table Marocaine (Marrakech)
Signature Moroccan fine dining is what you can expect from La Grande Table Marocaine. Triple Michelin starred chef Yannick Alléno – originally from Paris – has been expertly creating exciting diners since 2008.
7. Le Trou au Mur (Marrakech)
Don't let the relaxed, understated décor fool you; Le Trou au Mur is serious about superior local food. They do a bustling lunch and dinner service with a mix of comfort food and traditional fare, including a 'Tagine of the Day'.
8. Pure Passion Restaurant (Agadir)
Considered one of the city's best eateries, Pure Passion Restaurant's main objective is in their name. A great place to celebrate special occasions with glorious marina views and French-inspired seafood on the menu.
9. A lively charter escape awaits in Morocco
There's no better way to explore Africa than onboard a luxury yacht charter. Browse our yachts available for charter in Africa and start planning your Moroccan adventure straight away. Our concierge team will be happy to help you plan a personalised itinerary after booking.