21 Common Yachting Terms Explained
21 Common Yachting Terms Explained
Does it ever feel like yacht enthusiasts speak a whole other language? We get it. Everyone was new to yachting once and we all had to learn what different terms mean. Luckily, you have Ahoy Club to show you the ropes. Brush up on your sea vocabulary with some common definitions in our glossary below.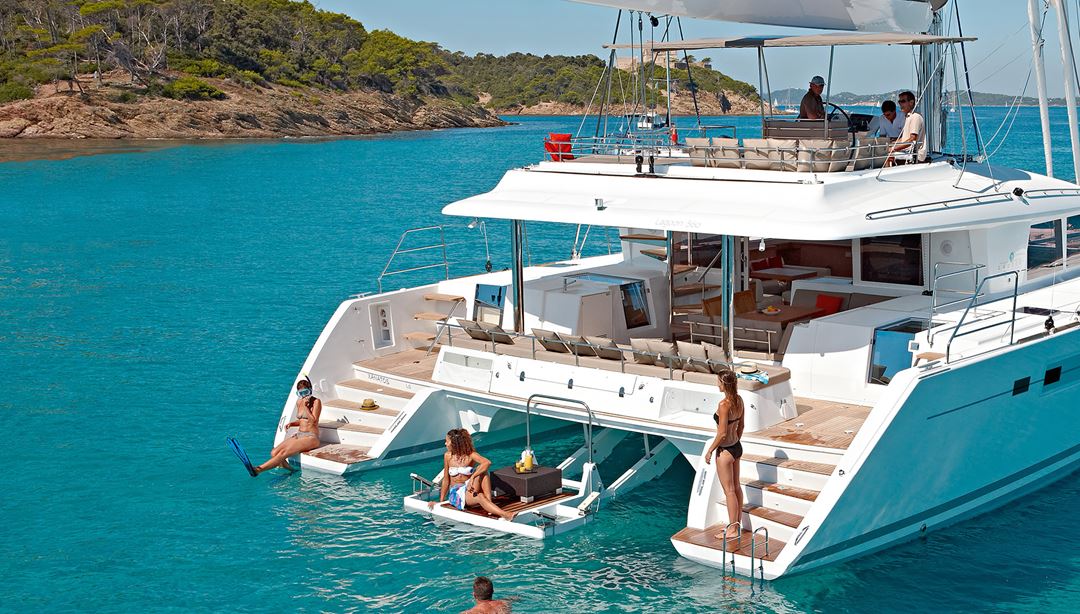 Anchor
Essentially, parking your yacht so that you can hop over to shore and explore. It also refers to the literal anchor which holds your yacht in place.
APA (Advanced Provisioning Allowance)
A deposit paid by charterers to cover expenses during their trip. Expenses may include taxes, harbour fees, food and alcohol.
Base charter rate
The rate that you pay for the hire of your yacht and its crew. This does not include on board expenses and taxes which are covered by your APA (see above).
Beam
The total width of the yacht at its widest point.
Cabins
The bedrooms on your yacht.
Catamaran
A type of yacht with two hulls. It was designed this way for increased stability on the water.
Explorer yacht
A yacht that is built to go to the farthest corners of the globe and into rough terrains. See examples in our past blog.
Flag state
The territory under which a yacht is registered. The yacht's flag state will govern the laws and regulations which it must follow.
Gulets
A traditional motorised sailing yacht typically found in Turkey.
Hull
The main body of the yacht floating in the water; covers the front, sides, back and underside.
Knot
A boat or yacht's speed measured in nautical miles per hour (see below).
Megayacht
A large luxury yacht typically measuring over 70m.
Monohull
A boat with a single hull. May be a sailing yacht, motor yacht, luxury super- or megayacht. See Catamaran above for comparison.
Motor yacht (or M/Y)
A yacht which is powered with engines.
Nautical mile
A measure of distance on the water. One nautical mile is equal to 1852 metres or 1-minute of latitude on a navigational chart.
Preference sheet
The questionnaire that guests fill out before beginning their charter. It is meant to provide as much information as possible to the captain, crew and chef so that they may meet your preferences for an excellent trip.
Sailing yacht (or S/Y)
A yacht which is primarily powered with wind sails. Most also have motors as a backup.
Saloon
The main living or lounge area on your yacht. Pronounced 'sal-on' not 'sal-oon'.
Superyacht
A luxury yacht measuring between 24-69m.
Tenders
A smaller boat housed on your yacht which can be used for transfers to shore, with your watertoys or on short day trips.
VAT (Value Added Tax)
A compulsory consumption tax set out by the countries you are visiting. See our blogs on the recent changes in Italy and France to learn more.
Yachting from A to Z with Ahoy Club
With Ahoy Club, you can expect everything about yacht chartering to be simpler. From our digital platform allowing you to browse thousands of yachts to our concierge team here to help with any questions. Check out our yachts for charter and test out your new yachting lingo ASAP.