Chartering a Yacht Just Got Easier
Chartering a Yacht Just Got Easier
Digital superyacht platform Ahoy Club starts a digital charter revolution.
Disruptive, progressive, and highly convenient, digital superyacht platform Ahoy Club — which launched May 2018—nestles neatly among the likes of Uber and Airbnb. A transformative app that provides a truly bespoke yacht charter service, the niche business offers a new take on the current outdated manual process and puts the power in the hands of the charterers and owners.
The brainchild of Ian Malouf, an Australian entrepreneur and owner of 177-foot Baglietto motor yacht Mischief, Ahoy Club is born from his passion for the yachting lifestyle. Frustrated with what he felt were outdated practices and a lack of embracing technology, Malouf set about challenging the status quo of luxury yacht charter.
"Having owned and chartered yachts all my adult life, I have seen a lot of change over the years," says Malouf. "The advancement in the actual construction, effective volume, and technology on board superyachts is mind blowing, but, in contrast and unlike in other industries, technology has not been transferred to enhance the charter process and provide for a better customer experience. I want to make the experience quicker, more informative, and more fun. Ahoy Club will allow you to book a yacht in less than three minutes and save money. We are delivering more choice, more value, and more freedom for less."
Fulfilling a simple three-step process, superyacht charterers can now book a charter yacht in minutes where it currently takes days or even weeks. By pioneering digital techniques in the superyacht charter market, the young start-up is modernizing the entire process with the likes of transparent contracts, efficient payment processes, extending charter seasons, and lowering costs by up to 20 percent.
Where the current process tends to limit the charter season to the peak high periods around July and August in the summer, Ahoy's automation allows yacht owners to instantly and easily set prices for specific periods, widening the charter season for many more yachts and potential guests. In effect, a yacht owner can set prices all year, by day if necessary (for example, around Cannes Film Festival or Monaco Grand Prix), cutting through the existing complexities and expenses.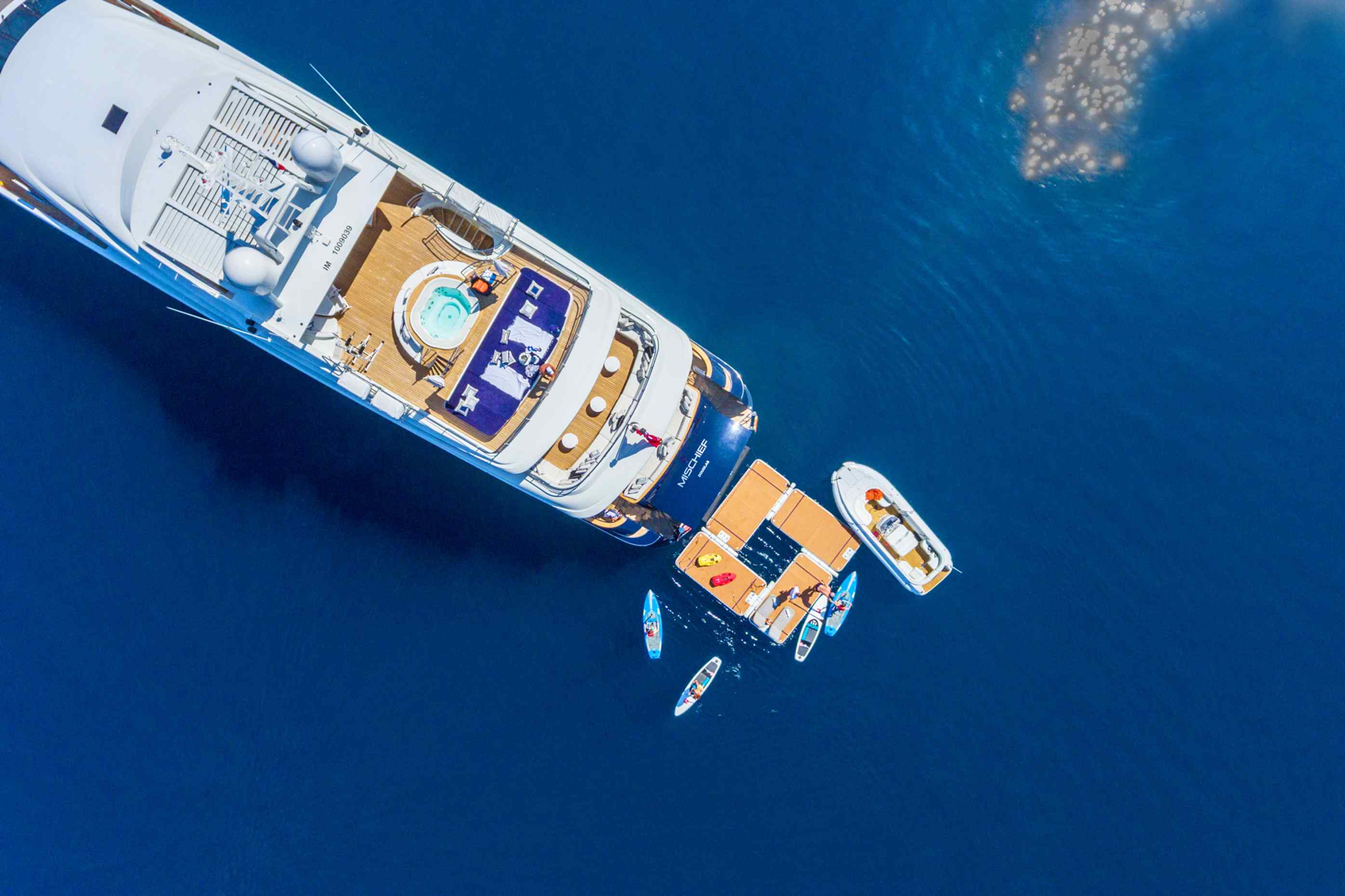 Among Ahoy Club's suite of features is YOTSWAP, which allows yacht owners to exchange use of their yachts—helpful when one wants to cruise the Mediterranean and their superyacht is in the Caribbean. The upshot is superyacht chartering has never before been more easy or accessible.