Caribbean Yacht Charter | Explore the British Virgin Islands
Looking for a stunning beach destination with beautiful reefs, an array of exotic marine life, and protected bays which are ideal for snorkeling or diving? Then it might be time to plan your vacation in the British Virgin Islands.
Located in the Caribbean to the east of Puerto Rico, the Virgin Islands are a British overseas territory made up of four main islands and more than fifty smaller islets. If you're craving a secluded tropical escape, start planning your Caribbean Yacht Charter with Ahoy Club and tick these stunning destinations off your bucket list.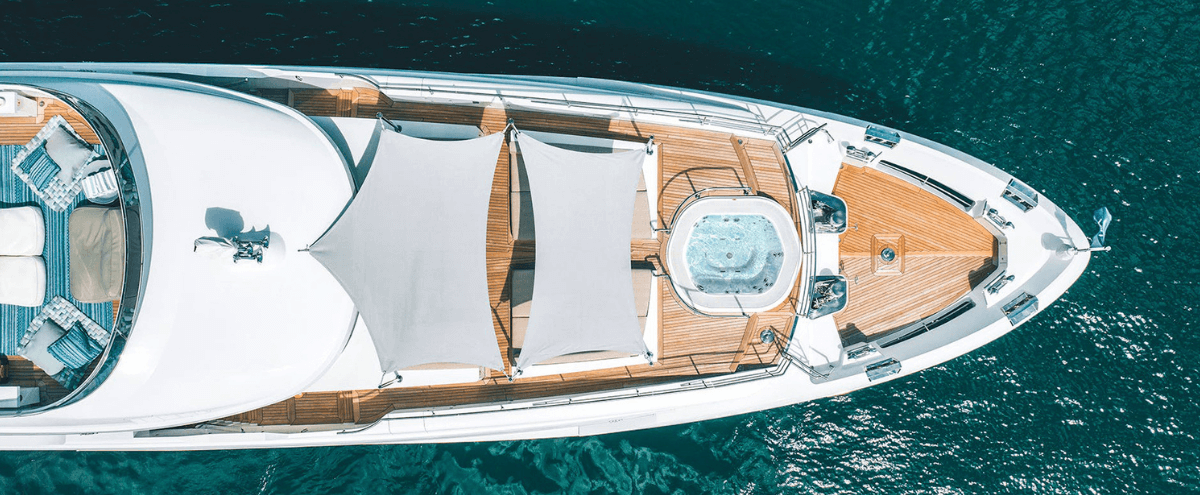 St Thomas
Historic and filled with adventure activities, St Thomas is an ideal stop on your Caribbean yacht charter vacation. This island is popular among holiday seekers with plenty to see and do.
From stunning beaches to one of the most beautiful harbours in the world, St Thomas has it all. On land, you can explore forts, visit traditional houses and museums, and learn about the island's colonial history. If you are more interested in getting active, make use of the watertoys available onboard or get outdoors for a hiking or biking adventure with a scenic view. St Thomas is home to a wide variety of ocean activities and attractions including the Coral World Ocean Park, Magen's Bay beach and plenty of other beautiful spots perfect for swimming, snorkelling, fishing and more!

With a bustling nightlife scene, there's nothing to stop you from jumping off the deck for a couple of drinks and retreating back on board for a delectable evening meal prepared by your chef under the Caribbean night sky.
Norman Island
If you want a more secluded island experience, then head over to Norman Island. Located in the south of the British Virgin Islands archipelago, this island was said to be the inspiration for Treasure Island in the novel by Robert Louis Stevenson.
This island has a strong pirate history dating back to the 1700s, today, the island is uninhabited and privately owned. It has one of the most protected anchorages in the area and once you're there you'll find a surplus of secluded beaches, coves, and hiking trails, perfect for exploring by day.
Key Cay
This small islet is just off the coast of Peter Island in the British Virgin Islands and is something of a hidden gem. When you visit during your Caribbean yacht charter, you'll find an undisturbed, peaceful anchorage spot with amazing views, and great swimming and snorkelling.

Being such a secluded little islet, it is the ideal location to anchor up for the day and enjoy the sunshine. Whether relaxing on the deck and sunbaking or enjoying the watersport equipment provided onboard such as jet skis, kayaks, and paddleboards, there is something for everyone to enjoy.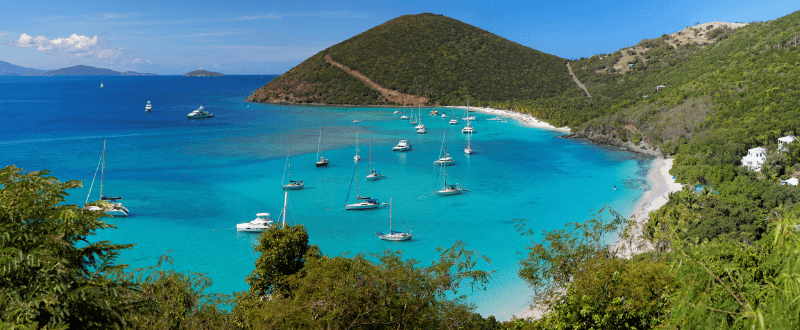 Salt Island
Salt Island is named for its magical salt ponds and is home to the shipwreck of the Royal Mail packet steamer, the RMS Rhone. The ship went down in 1867 in a hurricane and this wreck is now renowned for being one of the top dive spots across the Caribbean. If you enjoy diving, then you must visit this location, you can also snorkel or swim if you would like to explore from a distance.

Of course, easy access is granted to this wonderful location straight from your Ahoy Yacht charter, with equipment able to be prepared by your crew prior to departure. The island is mostly deserted, so pulling up for the evening and having your crew set up a beachside dinner at sunset isn't out of the question.
Virgin Gorda
The dramatic Virgin Gorda was named by Christopher Columbus. The island is the third-largest in the British Virgin Islands with its name coined from its visible shape replicating a reclining woman. The island has a rich heritage to explore that blends Spanish, African, and Indian elements, influencing everything from the island's architecture to its food and art.
This is the quintessential Caribbean yacht charter destination, filled with safe anchorages and peaceful coves. While you're on the island, take the hike to Gorda Peak for seamless views and swim at Spring Bay, Devil's Bay, or Pond Bay to indulge in unspoiled beaches boasting pristine water and white sands.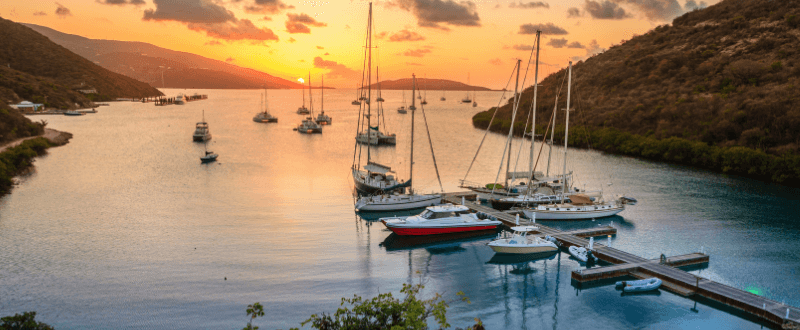 Anegada
Anegada is the only coral island in the British Virgin Islands, offering a unique variety of wildlife and marine life. The snorkelling and diving off Anegada Island are simply spectacular, get lost in wonder throughout the reef, weaving through tunnels and caves, witnessing some of the most exotic sea life in the Caribbean.
If you'd prefer to stay on land you'll love the quiet shores of Windlass Bight, Cow Wreck Beach, and Flash of Beauty. A renowned spot to hike here is the nature trail at Bones Bight where you can see rare rock iguanas and if you venture to Nutmeg Point you'll also see many exotic birds.
Guana Island
Unspoiled natural beauty, that's what Guana Island offers. This privately owned island is mostly untouched by the modern world and is naturally preserved with a vast array of lush forests, mountains, and valleys. There are seven white sand beaches, ideal for anchoring up to for a swim, with plenty of surrounding reefs to explore.
This island is extremely unique with more flora and fauna than any other island of its size in the Caribbean. It's also home to a number of protected and rare species like the stout iguana, red-legged tortoise, and the Caribbean flamingo – make sure you pack the binoculars for this one!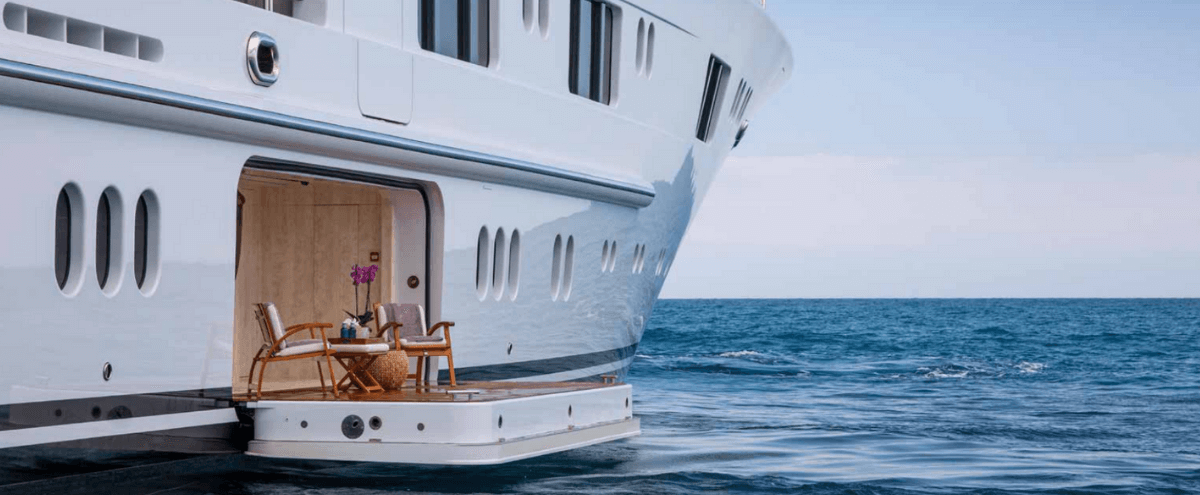 Jost Van Dyke
One of the smallest of the main islands, Jost Van Dyke sits as part of the volcanic archipelago in the Caribbean Sea offering up beautiful yacht anchorages and secluded bays for exploring on your yacht.
When visiting this beautiful location, be sure to visit Great Harbour flaunting white sand beaches and crystal clear waters which are iconic for snorkelling. When visiting the island's north-eastern side make sure you travel to Bubbly Pool, a naturally foaming sea pool surrounded by rock cliffs, a natural wonder which is highly popular on the island. This island is additionally known for some of the biggest yacht parties on Halloween and New Year's Eve. So, if you want to spend some time partying during your Caribbean yacht charter, be sure to keep those dates in mind.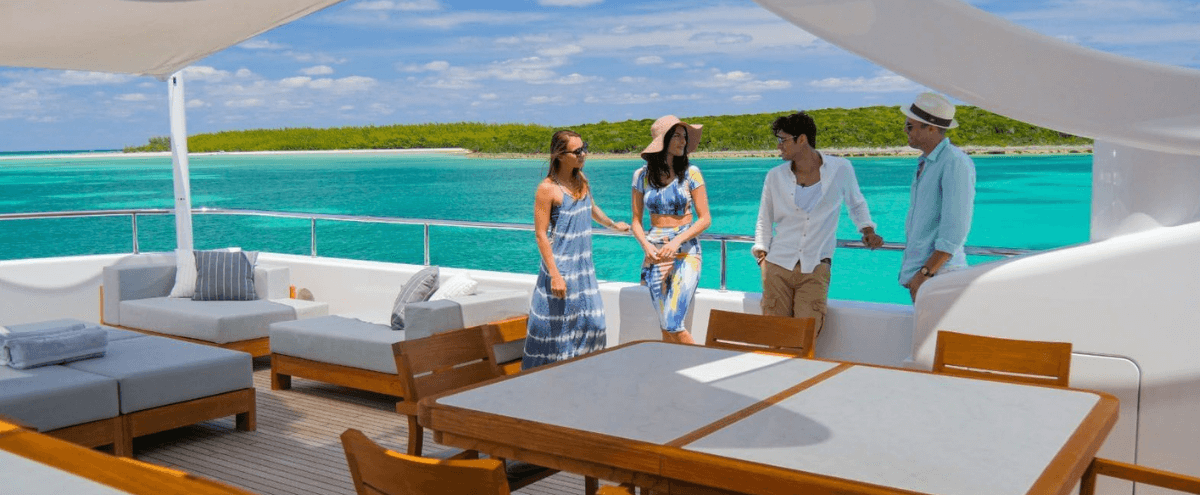 Book Your Caribbean Yacht Charter
The British Virgin Islands are a dream destination on any Caribbean yacht charter. They're beautiful and secluded and yet offer a huge range of outdoor activities and experiences, from diving and zip lines to snorkeling and private beachside dinners.
The best way to visit these islands is from the comfort and luxury of your own private yacht charter. When you charter with Ahoy Club, you'll have a team of experts on your side, making sure that your trip is perfect and an experience not to be forgotten. The crew will make sure everything you need is onboard making it a seamless trip at sea.
Contact our team today for more information on planning your yacht charter in the British Virgin Islands.