Best Spots to Anchor Up in Antarctica
As one of the planet's least explored destinations, Antarctica is a mesmerising world of glaciers, ice fields, fragile ecosystems and isolated beauty that is only rivalled by the Arctic. With 98% of the continent being covered by ice, it's definitely a destination for those who are looking for a breathtaking adventure unlike anywhere else.
Covering a land area just shy of 14 million km2, the nearest countries include Australia, New Zealand, South Africa, Argentina and Chile. Almost double the size of Australia, stretches of ice-free ocean makes yachting in Antarctica a magical journey.
The best time to yacht Antarctica is between the months of October and March. This is when summer is in full swing, the weather is temperate, and ocean swells are at their lowest. From the midnight sun to penguins, seals and orcas – here are some of the best places to yacht in Antarctica and the Antarctic Circle.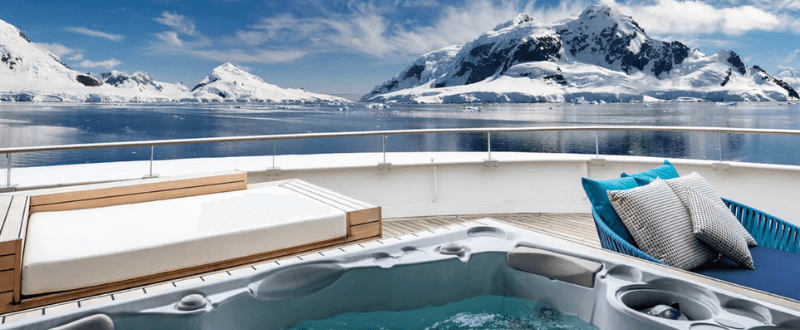 King George Island
The largest of the South Shetland Islands, King George Island, is found off the coast of Antarctica. Serving as an airfield for flights heading to Antarctica, it has earned the nickname of the unofficial capital of the continent – mainly due to the volume of research stations found here. However, one of the main draws to the island is its abundant wildlife, including vast colonies of gentoo and chinstrap penguins, leopard, Weddell and elephant seals, migrating seabirds and whales.

Deception Island
Once home to a large whaling station, which is now out of use but can still be visited, Deception Island is another popular destination in the South Shetland Islands and is not far from King George Island. Home to large colonies of chinstrap penguins and sweeping volcanic vistas, its protected harbour makes it ideal for dropping anchor and exploring the wilderness. An absolute must when visiting Deception Island is taking a dip in the sea – which is heated by thermal activity beneath the sands of the beach.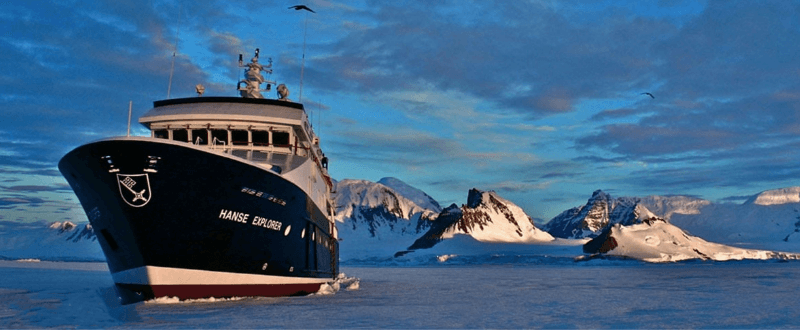 Cierva Cove
Situated at the northern end of Hughes Bay, Cierva Cove is a land of spectacular natural ice formations, glacial fronts and glistening icebergs. Make your way past hundreds of seals sunning themselves on ice flows while humpback whales appear and then descend back into the inky-black depths of the ocean. Emerald green and sky blue ice arches, penguin covered rocky outcrops, and terracotta hued buildings of the Primavera base all add to the beauty of this Antarctic cove. So if exploring towering icebergs, glaciers, and wildlife is your thing, this is the place for you.
Enterprise Island
Home to the wreck of the Gouvernoren whaling ship, Enterprise Island is a tiny island found at the northern edge of Wilhelmina Bay. Wildlife lovers will see Weddell seals, Antarctic terns and cormorants, and large schools of migrating whales. Explore the many small coves or make your way onto land and walk the island in under an hour. While small in size, its history of whaling and close proximity to Nansen Island and Wilhelmina Bay make it perfect for a day excursion on your Antarctic yacht charter.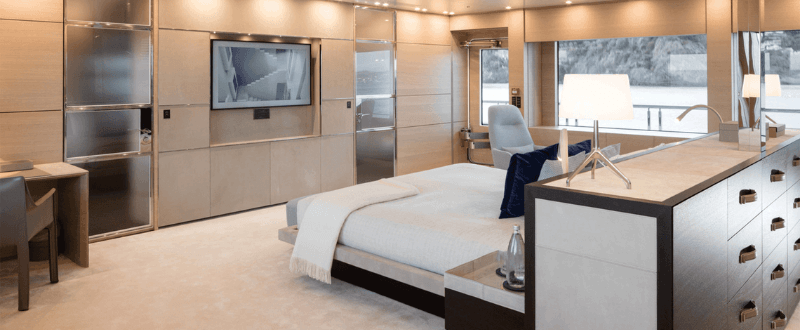 Paradise Bay
Nestled behind Lemaire and Bryde Islands and on the west coast of Graham Land, Paradise Bay is the epitome of true Antarctic beauty. Grounded icebergs, ice-laden steel-blue waters, emerald and cobalt mammoth glaciers and wildlife galore make it one of the most breathtaking places to visit. One of the most accessible places to step foot on the continent; its scenic beauty is just one of the many reasons so many people return year after year. Home to international research stations and blessed with near-perfect weather during the summer months, whales, penguins, seals and seabirds can be seen in abundance.
Port Lockroy
Home to the Penguin Post Office – the most southerly public UK post office, Port Lockroy is part of the British Antarctic Territory and home to many points of historical significance. The island is considered a living museum – which even has a small gift shop for visitors to stock up on souvenirs or post letters and postcards back home. Renowned as an important environmental research centre, immerse yourself with stunning mountain views, gentoo penguin colonies, never-ending summer days and a glimpse of human history on the Antarctic continent.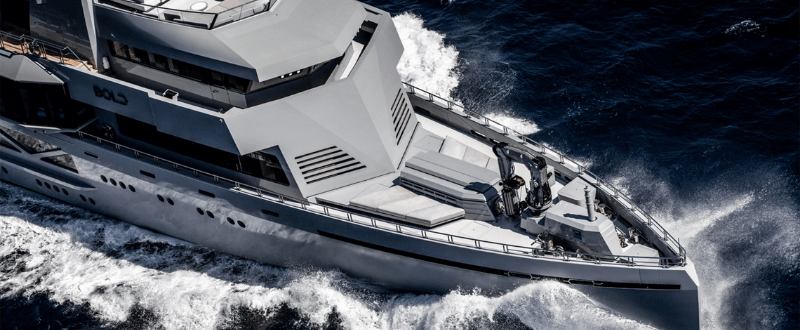 Lemaire Channel
Often called the most photogenic place in Antarctica, Lemaire Channel stretches between the Antarctic mainland and Booth Island. It earned its nickname – the Kodak Gap – due to its popularity as a photographic hotspot and is one of the most-visited stops in the Antarctic. Snow-capped cliffs, cascading icefalls and jagged mountains line the channel while orca, minke, and humpback whales traverse the length on their migrations, often making an appearance at the surface alongside yachts and ships.
Wilhelm Archipelago
Located off the west coast of the Antarctic Peninsula, the Wilhelm Archipelago is home to Hovgaard Island, Booth Island and is a short distance from Graham Land. Rising 980 meters out of the Antarctic ocean, Booth Island is one of the most popular spots to visit while sailing down the Lemaire Channel. Hovgaard Island is home to a surprising campsite, where campers dig 'snow graves' to stay in. Of course, one of the biggest draws to the archipelago is the ease of viewing glacial icebergs coming to rest on the shores before melting into the sea. The opportunity to spot whales, penguins and seals also attracts photo enthusiasts to this perfectly formed group of islands.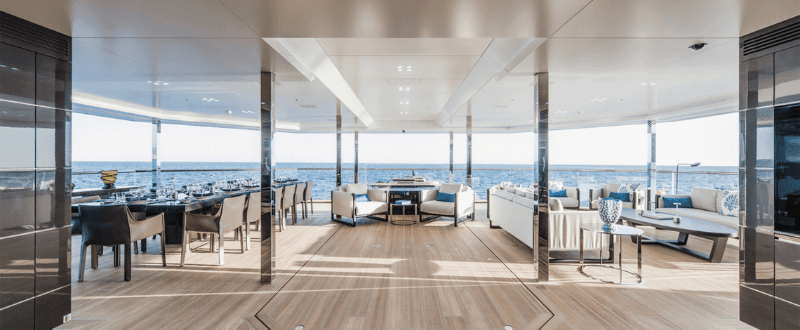 Luxury Antarctic Yacht Charters
From navigating crystalline ice flows and viewing some of nature's most resilient animals to capturing photos in the most photogenic spot in the Antarctic, there's no better way than on a luxury yacht.
Experience luxury redefined from the moment you step foot onboard, with stylish interiors, modern technology, a variety of indulgent facilities and a well-staffed crew ready to take care of all of your needs.
Ready to explore the beauty of the Antarctic in style? Get in touch today or browse our charter yachts below to inspire your next visit and explore the many options we have available. No matter your plans, we're here to make them happen.