Ahoy Club's Ian Malouf is bringing MISCHIEF to Sydney, Australia
Ahoy Club's Ian Malouf is bringing MISCHIEF to Sydney, Australia
He made his fortune in waste, but Australian businessman Ian Malouf is stirring up the yacht charter industry with his newest venture, Ahoy Club.
Article as seen on CEO Magazine
Written by Chrissie McClatchie
18th September 2019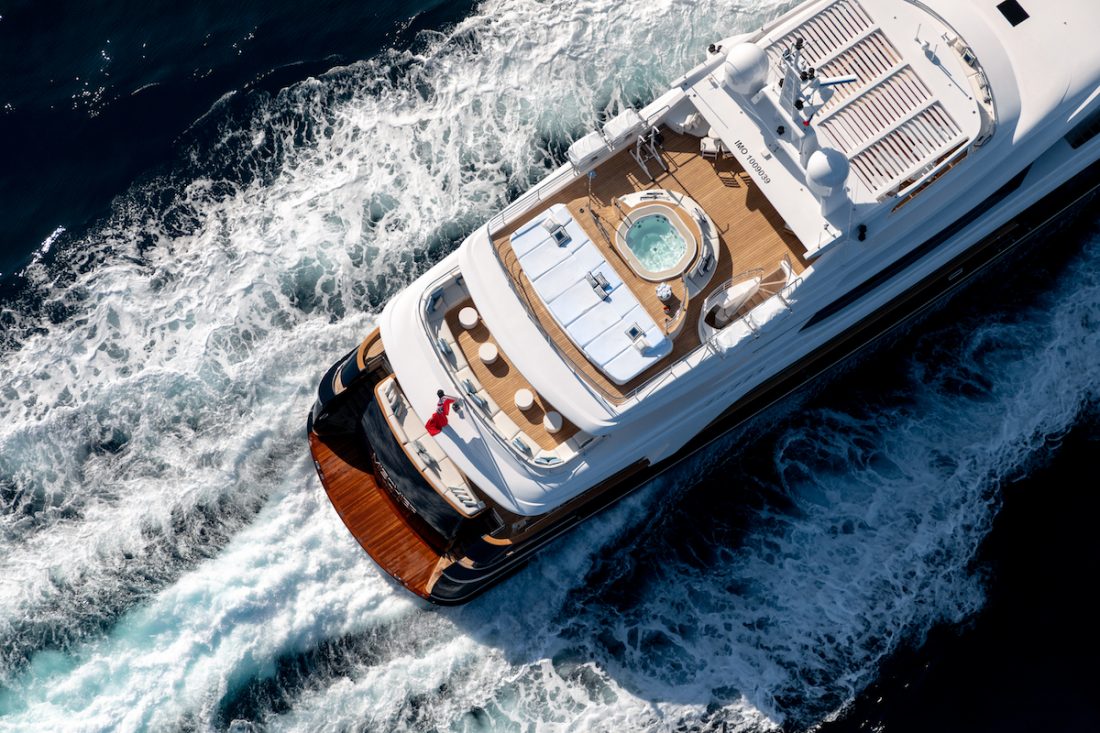 To meet Ian Malouf, first I must reach his yacht MISCHIEF, which involves a tender ride out towards the Lérins Islands off Cannes. As we leave port, I consider just how fitting a name it is for a man shaking up the yacht charter industry. The thought has clearly crossed his mind, too. "It generally reflects our family, we like to have fun," he grins.
From the tin dinghies of his childhood to 72-foot cruisers on Sydney Harbour, boating is in the Australian businessman's blood. He fell in love with the 54-metre Baglietto as soon as he laid eyes on her in 2015. "I think it took me all of 30 minutes to decide to buy her," he admits, saying her wide beam (10.3 metres) and generously-sized cabins are more commonly found in larger yachts. After a full interior refit overseen by his wife Larissa, MISCHIEF has a breezy, coastal feel.
After this evening's fireworks, Ian's pride and joy is embarking on a six-week journey down the coast of Italy towards Greece and Turkey. From there, the Maloufs will fly home and she'll follow them, albeit on a yacht transport vessel, arriving just in time for the Southern Hemisphere summer.
"I was going to sell her and buy a bigger yacht. But then we thought, 'why do that when we can just bring her back to Australia?'" Ian's still on the hunt for "something quite bigger than this" to keep in Europe.
Despite her length, here in the Mediterranean MISCHIEF is considered mid-sized. Across the bay, Kylie Jenner is celebrating her 22nd birthday onboard the 91.5-metre Equanimity. The 88.5-metre Oceanco Nirvana is anchored nearby. Ian, ever the businessman, knows that cruising Sydney Harbour, she'll dwarf everyone else. And it's his company, Ahoy Club, that will manage all her charters.
Ahoy Club: "Improving yacht charter"
A world away from the glamour of superyachts, Ian made his fortune in waste, building up Dial a Dump from a young age. He sold the company to Bingo Industries for A$578 million earlier this year, though still remains on the board and a major shareholder.
Buying MISCHIEF four years ago stirred something in Ian, and the result was the 2018 launch of Ahoy Club, the first online platform for yacht charter bookings. By slashing traditional commissions by more than 70%, the company promises any yacht, anywhere, for the best possible price. From day charters to month-long bookings, it has more than 3,300 yachts, from 15 metres to over 100 metres, available to charter in destinations around the globe.
To say Ian and his team, including daughter Ellie, who is Ahoy Club's Head of Charter, are facing resistance from the industry would be an enormous understatement. "We're copping plenty of pushback from brokers," he admits. "I've had it all said, including, "Go back to your garbo business." But I wouldn't trade that for anything, and it's certainly not a way to offend me," he laughs.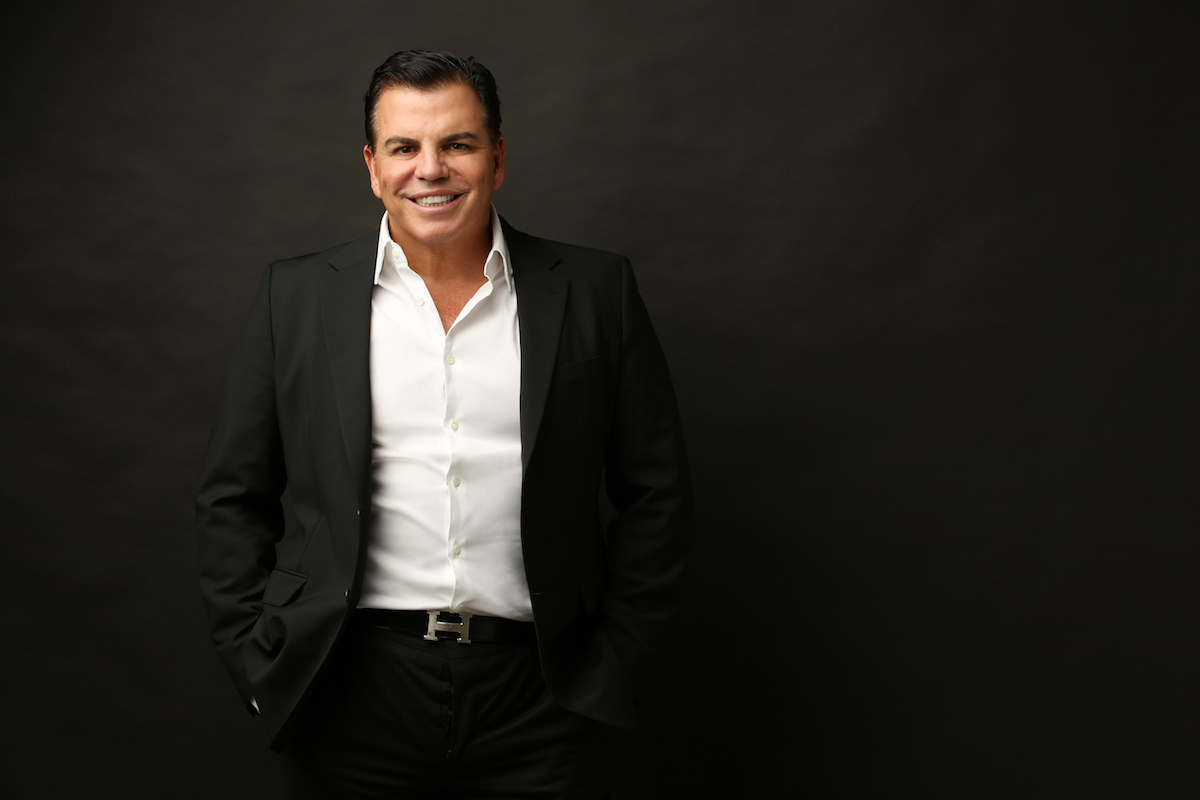 He explains that decades of experience as both a yacht charterer and owner have shown him that the habits of the industry – such as once-standard 20% commissions – are no longer sustainable. "Technology helps provide more transparency, and that's what we're bringing," he continues. "It's a very simple model where we charge much lower commissions while doing a fantastic job. That's the value add."
One oft-quoted argument is that, as a digital-first business, Ahoy Club lacks the personal, around-the-clock touch that relationships between clients and charter brokers cultivate. "Of course, we still bring that bespoke, concierge, one-on-one service, but we also allow you to make better decisions yourself, by first being able to assess on the platform what boats are available at what price," he counters. "Plus, when it comes to getting into places, I'm really good at that. Probably because we've been there and already met everyone ourselves," he laughs.
Ian has been widely quoted as saying the term disrupter isn't one that sits comfortably with him, preferring to use 'improver' instead. But, whatever the label, he says a tide of change was always headed towards the industry.
Superyachts and private jets
As the end of another Northern Hemisphere charter season draws closer, Ian says that the approach towards the company is starting to feel different. "We're still here. We're not new anymore and we're no longer a start-up. We're in our second year, but it's actually been four years since Ahoy Club was founded," he explains.
Greater than that, however, is Ian's 35 years as a business owner. "If you compare that to the rest of the industry, there are very few that have my experience."
With Ahoy Club now firmly established, it's little surprise to hear that Ian is applying a similar business model to the private jet charter market. This year he launched Central Jets, another online booking portal that connects aircraft owners and clients directly. "On some occasions, we're cutting the price in half," he says.
Naturally, his two companies have a mutual clientele. "If you want to travel from Cannes to Ibiza on a commercial flight, you would probably have to transfer in Barcelona and end up wasting a day," he explains. "Whereas when you hop on a jet, you can be partying at your next destination two hours later."
While both charter businesses remain his primary focus, Ian acknowledges that a foray into yacht sales is the natural progression, adding that the company has already started to offer sales services to its clients. "There's a lot in this industry that you can diversify into, but charter is what we've chosen to do. Who knows what comes from here."
MISCHIEF down under
Although the yacht is all set to attend marquee events such as 2021's America's Cup in New Zealand, Ian knows that the bread and butter of MISCHIEF's business back home in Australia will be day charters on Sydney Harbour, where she can host 150 guests onboard.
"It's going to be a great new experience for us," he enthuses. "Sydney, the Great Barrier Reef, Fiji and New Zealand will become her circuit." He hasn't ruled out adventure into the Kimberley either, an upcoming superyacht destination that he can vouch for from personal experience. "There were crocodiles and an onboard helicopter so we could fly up into the higher areas and catch Barramundi. It was an amazing experience. Australia's a big place to see and our commitment at the moment is that MISCHIEF is home to stay."