Ahoy Club: Break the ice
Article as seen on OutThere
Written by Steffen Michels
9 March, 2020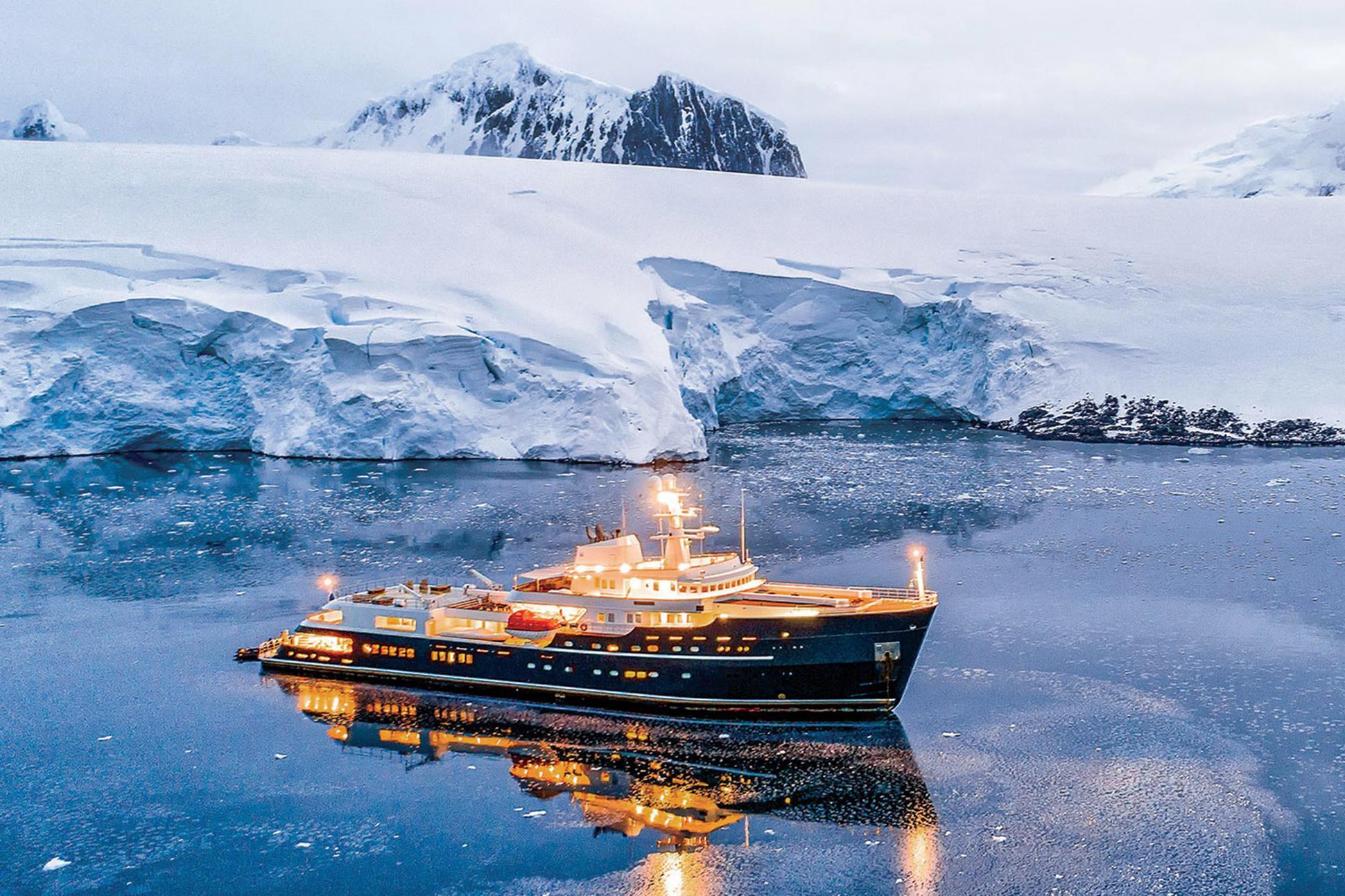 Can't bear the thought of winter coming to an end? You're not the only one – while we generally like to consider ourselves more on the sun worshipper side of things, we do enjoy an icy getaway, and nowhere does those better than Antarctica. With March marking one of the best times of the year to visit, the South Pole is the hottest last-minute destination of the month (well, you know what we mean).
Arguably the most dapper way of cruising around the continent's otherworldly islands is by chartering one of the 3,000+ yachts available through Ahoy Club, the yacht charter service of OutThere' choice. Among our favourite vessels is the impressive SURI, a superyacht of billionaire dreams: equipped with a helipad and a hangar deck where the helicopter can be tucked away alongside a seaplane, a sailing yacht and a speedboat (be rude to leave your toys out when you're expecting guests, no?), the one-of-a-kind ship also comes with a heated jacuzzi on the upper deck – great for those frosty nights.
Though travellers looking to get into full explorer mode will prefer hopping aboard the LEGEND, a monumental yacht originally conceptualised as an ice-breaker. Thanks to a recent refit, the vessel now boasts all sorts of luxurious amenities, including a Balinese spa and a waterfall jacuzzi. But make no mistake: if the LEGEND's very own submarine is anything to go by, the ship continues to inspire adventure and exploration. We can't think of a more adequate vessel to drop anchor at Conception Island harbour – conveniently located in the caldera of an active volcano, in case you needed to warm up. Ship ahoy!