A Closer Look at Masteka 2 Yacht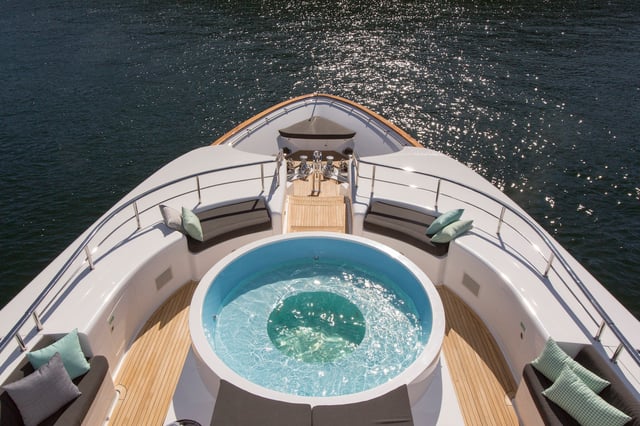 Nominated Global Superyacht of the Year in 2009 in the 30-40m Category
In the world of luxury yachting, Masteka 2 has always stood out as an icon of excellence. One of the most remarkable milestones in the vessel's history was her nomination for the prestigious title of 'Superyacht of the Year' in 2009, a testament to her unparalleled design, innovation, and sheer magnificence. This nomination marked a pivotal moment in the recognition of Masteka 2's exceptional qualities.
Measuring an impressive 37 meters in length, she is a true example of Italian shipbuilding excellence, from the renowned Monte Fino shipyard. Her design seamlessly melds cutting-edge technology with timeless elegance, offering spacious accommodations for up to 12 guests.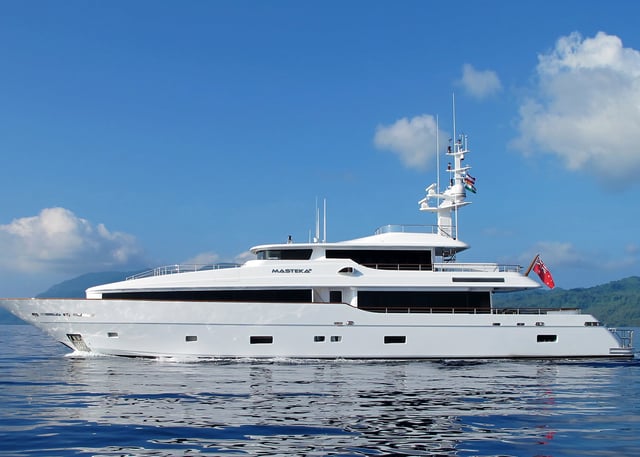 Experience Masteka II for Yourself
She is the perfect yacht for term charting in Australia and the South Pacific. Having travelled across the East Coast of Australia since 2011, visiting New Zealand for the America's Cup in 2021, and chartering across many more areas of the South Hemisphere, her expedition capabilities make her the perfect vessel to comfortably travel long passages.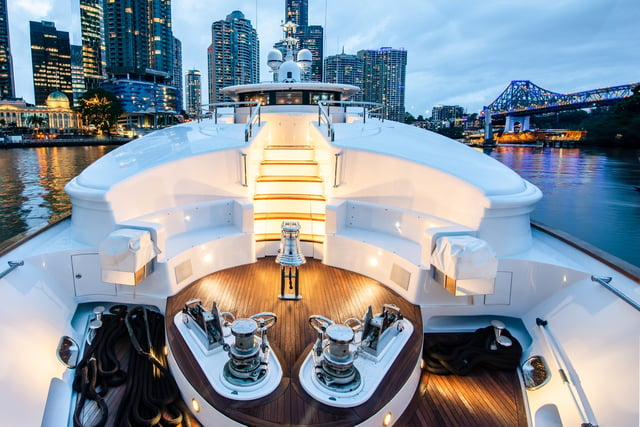 Now, Masteka II has returned to Sydney for an Australian summer in November 2023. She is a highly sought-after choice for yacht enthusiasts, making her a popular entertaining yacht this summer in Australia and surrounding areas including New Caledonia and the Fijian Islands. Masteka II has the cruising ability to accommodate up to 80 guests, making her an elegant option for high-class events on Sydney Harbour including New Year's Eve, and Christmas parties. And with three expansive decks and 5 generous cabins, Masteka II is a popular choice for longer-term charters across tropical regions in the South Pacific.