8 Best Holiday Destinations near the Gold Coast, Australia
The beautiful Australian coastline is like nothing you will see anywhere else in the world. Not only is it home to one of the seven natural wonders of the world, The Great Barrier Reef, but it is the home to exquisite wildlife – on land, in the sky, and especially in the sea.
With yachts dotting this sparkling coast, especially in New South Wales and Queensland, there is no better way to get closer to the turquoise waters, than chartering a luxury yacht. With Ahoy Club, you will have a dedicated and professional crew who will show you the magnificent Aussie Coastline in a relaxing and stress-free way with splendour and comfort.
With so many gems along the coast to marvel at, here are the 8 Best Holiday Destinations to see this Spring on the Queensland coast of Australia. Best of all, you can see them all aboard one of the Ahoy Club luxury yachts.
Gold Coast
As one of Australia's most loved travel destinations, it is the perfect location to start soaking up the sun. Head to shore in the morning to the beautiful Broadbeach for a stroll along the golden sand or indulge in some boutique shopping before making your way back to the yacht for a private seafood lunch.
Keen to see the Gold Coast and the gorgeous Tamborine Mountain from the air? Take a hot air balloon ride before landing at a local vineyard.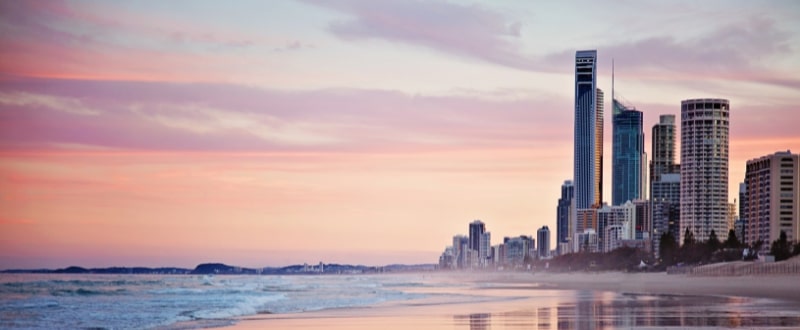 Moreton Island
Only accessible by boat this is the most stunning stop during your journey and the number one reason to charter a luxury yacht. The crew can get you up close and personal with this stunning sand island which is the third largest of this type in the world.
Let the crew organise snorkelling gear for you so you can snorkel the fifteen wrecks that were deliberately sunk here in 1963 which have now created a haven for colourful coral, tropical fish, and for the luckiest snorkelers, sea turtles.
The most special reason to visit Moreton Island is for the Blue Lagoon. This is a sand-bottomed lake that was formed over thousands of years from natural rainwater. Located in the middle of the island, this natural wonder is infused with the scent of natural tea tree oil. You cannot find a more perfect place to relax and cool off before heading back to the yacht for a delicious meal and a glass of champagne.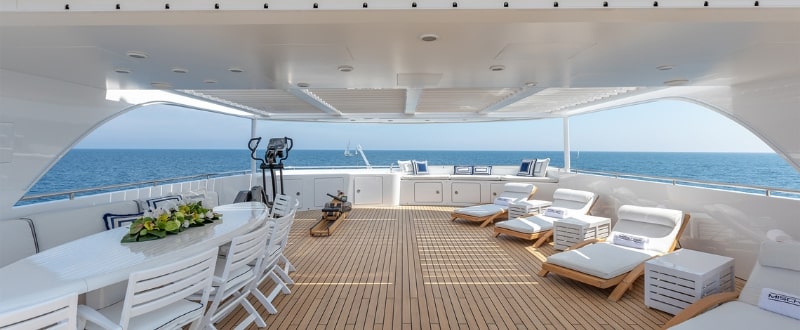 Noosa
Located on the Sunshine Coast, Noosa is the home to gorgeous boutique shopping and stunning beach walks.
When adventuring to the mainland at this stop, you need to check out the Land & Sea Brewery, Noosa's first brewery offering tastings of craft beer that they brew on the premises. If vodka and gin are more your thing, take part in the distillery tour of both 'Land & Sea' and 'Fortune' Noosa Head Brewery, and enjoy a tasting paddle of both or just your favourite.
End the day with impeccable cuisine in the privacy of your yacht while watching the sun go down.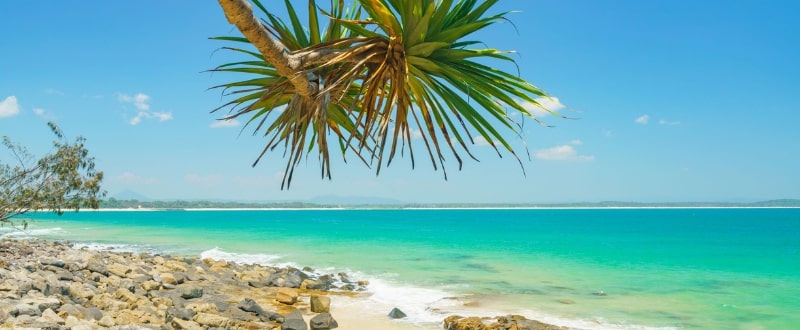 Rainbow Beach
One of the most unique beaches in Australia, Rainbow Beach offers landscapes seen nowhere else. While the view of this location is stunning from the privacy of your yacht, you won't want to miss exploring this paradise.
Named 'Rainbow Beach' for the vast representation of coloured sand (around 72 shades and colours have been identified), these cliffs of sand are a must-see sight to add an element of awe to your vacation. Just as breathtaking, is the natural "moonscape" of Carlo Sand Blow sand dunes which offer spectacular colours when seen at sunset, over acres, and offering wonderful views of the coastline.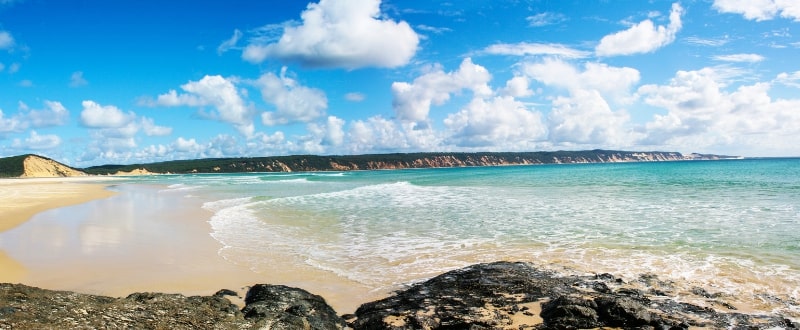 Hervey Bay
The beautiful town of Hervey Bay is laid back, with an all-year-round relaxed vibe. This town is especially popular with land holidaymakers due to its mild climate. With 13 kilometres of esplanade to wander, beach walks on this golden coastline are tranquil and peaceful.
When anchored in this gorgeous region, keep an eye out for dolphins at sunset from the privacy of your own deck, champagne in hand. At certain times of the year, you should also be able to spot Humpback whales, which bring people to this area annually.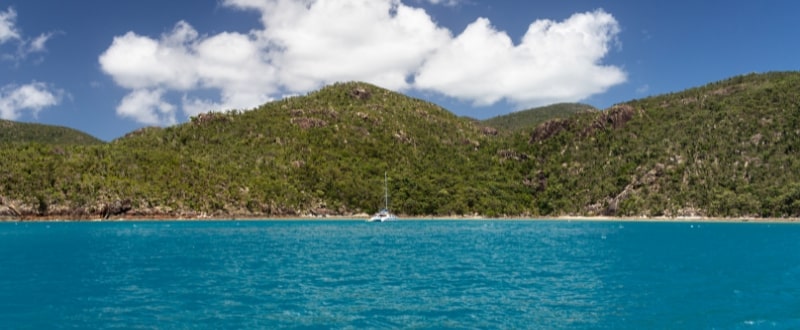 Fraser Island
Surrounded by the most stunning blue waters, this Fraser Island stop is the perfect location for a spot of fishing. Let the Ahoy Club crew on board, organize the gear for you, so that you can fish aboard or head to land for some beach fishing.
No visit to Fraser Island is complete without checking out Lake McKenzie. Surrounded by the Great Sandy National Park, this freshwater lake is a stunning swimming spot.
The most unique thing about Fraser Island is the rainforest. With Fraser Island being the biggest sand island in the world, this heritage-listed site sees the rainforest growing directly out of the sand. This magnificent spectacle is worth taking a relaxing stroll through.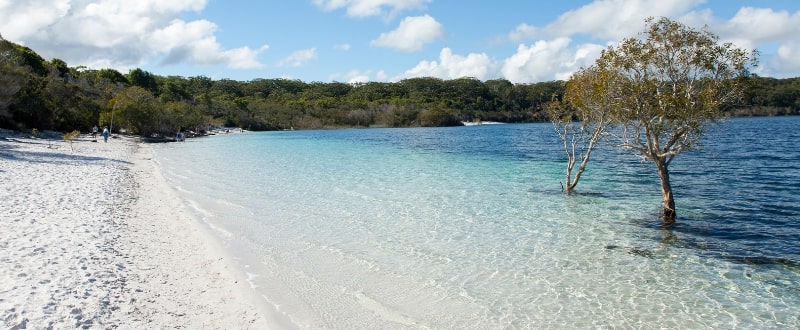 Gladstone
Situated on the Southern Great Barrier Reef, Lady Musgrave Island is one of the most spectacular places in Australia. With over 3,000 acres of living reef, this area is an underwater lover's paradise. Snorkelers often find themselves swimming with turtles and manta rays.
Once back on deck, keep an eye out for dolphins and whales while enjoying your sundowners and freshly prepared dinner by your personal chef.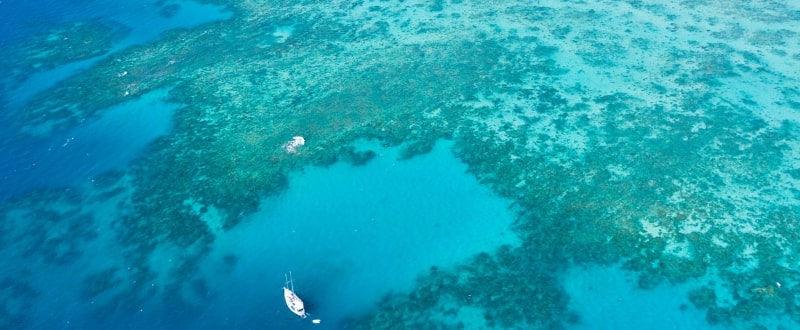 Gladstone
Last on the list is the incredible destination of Gladstone where it sits only a stone's throw from Lady Musgrave Island and Heron Island. You'll regret not visiting Heron Island whilst in this area as it's a World Heritage-listed marine park famous for its shipwreck. If the exquisite cuisine you had onboard has not filled you up, Gladstone is known for having some of the most delicious seafood restaurants in Australia with the speciality of Gladstone mud crab.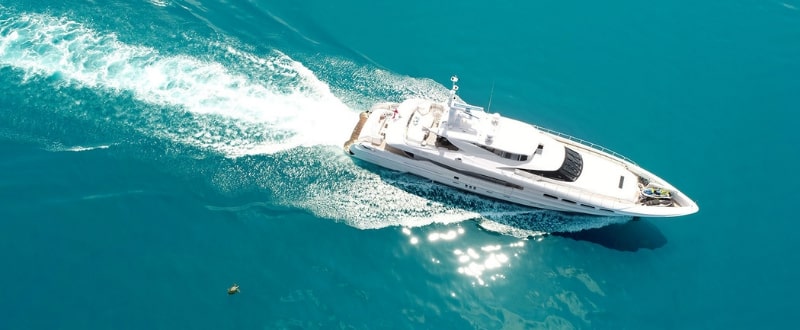 Ahoy Club Experience
By being a part of the Ahoy Club experience, you are guaranteed luxury living at its finest. Your dedicated Ahoy Club agent and concierge team will ensure everything you need is available to the crew for the entire duration of your time with us. View our Australia yacht fleet here.