Superyacht Beach Clubs
Nearly a decade ago, the stern of a superyacht wasn't utilised for anything more than a temporary storage space for kayaks or diving equipment, it's now been transformed to a stylish space for charter guests to relax and unwind. Beach clubs create an additional space for relaxing, dining, swimming – in fact, they enable guests to be as close to the water whilst still surrounded in total luxury. Our charter team have rounded up five amazing beach clubs within our charter fleet.
Launched by Sanlorenzo in 2017, the award-winning, 52m superyacht features a huge beach club that many other charterers will lust after. Think fold-down balconies, sauna, gym, and a glass ceiling looking upward to the yacht's swimming pool. And for that James Bond touch, the centre section can lower and flood to allow tenders to drive right in.
Imagine yourself here with an ice-cold drink and the warm summer sunshine on you, it might just make for one of the most perfect moments during a yacht charter vacation.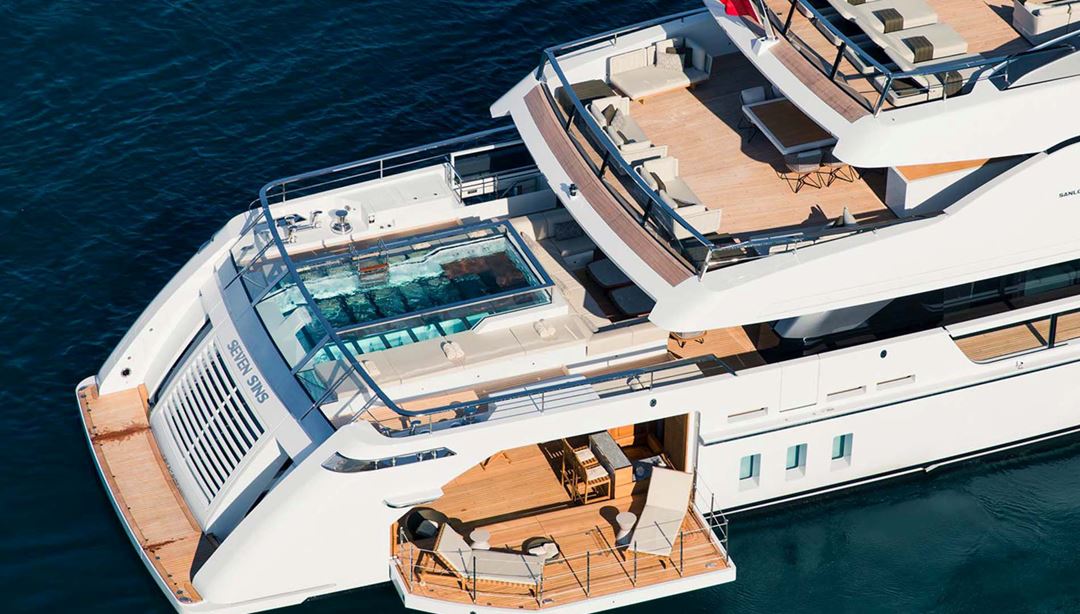 Built by Sunseeker in 2014, this 47m yacht offers a huge amount of living space with over her three decks. With five generously sized cabins, the main salon and dining room, a sky lounge, an upper sun deck and an impressive beach club she makes an incredible yacht for charter.
The beach club is a destination in itself. Guests can relax here with drinks or snacks at the water's edge and watch the world go by or get in on the action with the vessel's great selection of water toys.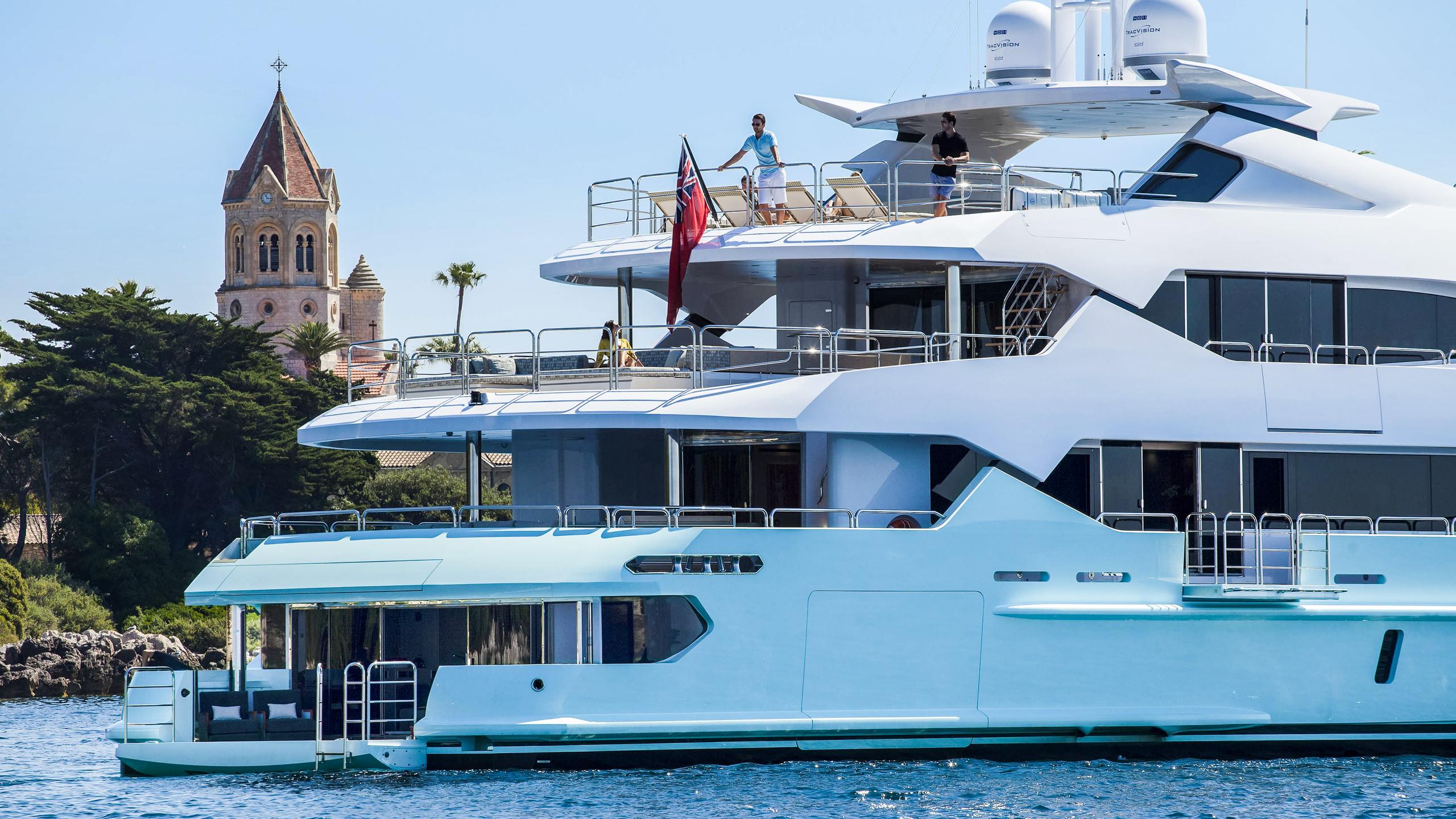 Built in 2019 by Benetti, this stunning superyacht has an iconic beach club awaiting you. This 42.6m superyacht offers multiple areas to enjoy the outdoors, from her stylish beach club with a teak-lined bar to alfresco dining on the bridge deck aft. Not only does SKYLER offer ample outdoor areas for your charter, this superyacht also offers balconies that fold out from master suite on both port and starboard, at the touch of a button!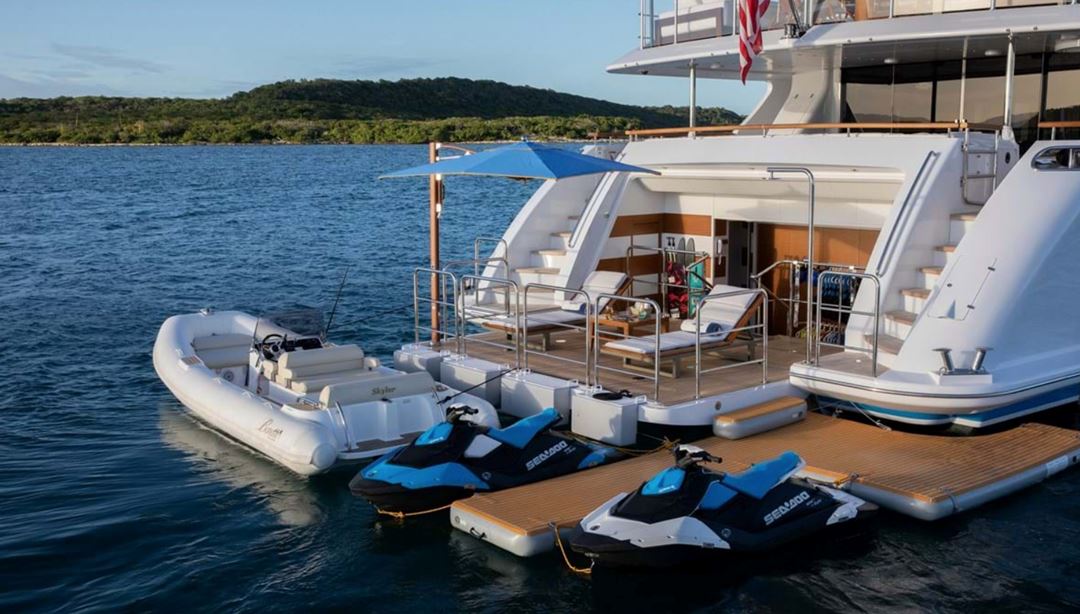 SPIRIT
SPIRIT'S airy beach club is all about sun, sea and relaxation. The transom lowers to create a magnificent teak beach and private swim platform that ensure endless hours of relaxation for everyone.
She accommodates up to 12 guests on private overnight charters in five staterooms and the main deck has a roomy aft deck complete with comfortable seating and an alfresco dining option.
Available to charter in Australia through Ahoy Club, perfect for family vacations or private events.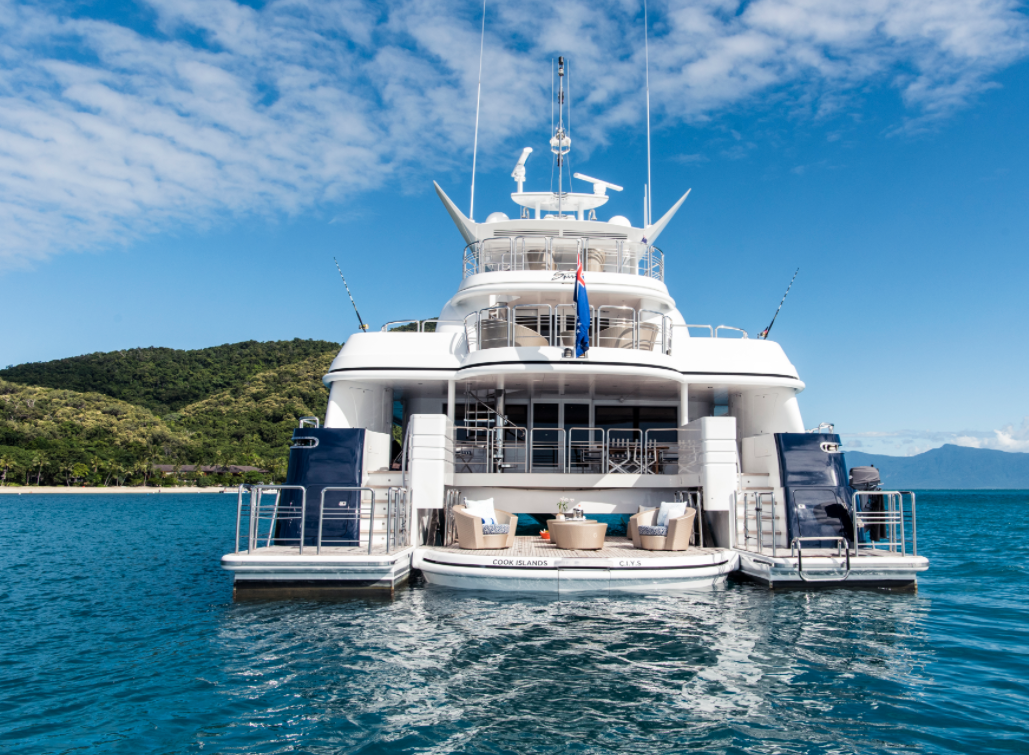 If space is an important feature when chartering, then look no further than the 83m megayacht HERE COMES THE SUN. In addition to an elevator that accesses all decks, a movie theatre, Jacuzzi, infinity pool and grand piano, she also offers a unique beach club for sunbathing and entertaining. With fold-down terrace doors on both starboard and port sides and drop-down stern, this might just be one of our favourite beach clubs.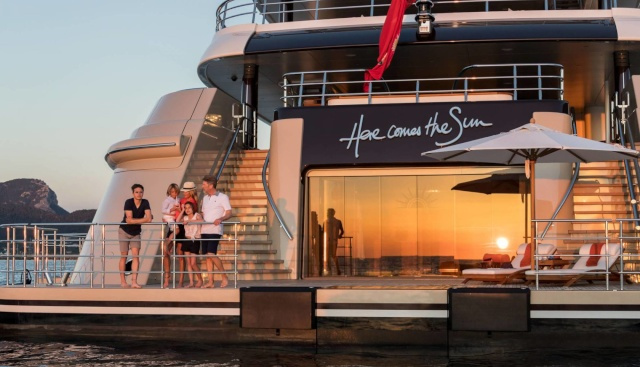 These are only a selection of yachts available to charter through Ahoy Club that have beach clubs as yacht amenities. For more information or to make an enquiry, please contact our charter team.