Remote Yacht Charter Destinations
Explore remote destinations on a luxury yacht charter…
Explore our remote private yacht charter destinations and enjoy unique experiences that are unattainable on land. From the narrow Fjords in Alaska to the enchanting Amazon River, the world's your oyster with Ahoy Club.
Alaska
Chartering a in this unique destination is an experience unlike any other and no two days will be the same on your yacht charter. Whether it's a cruise past narrow fjords and giant glaciers, a hike in dense rainforests or watching hundreds of Humpback whales feed whilst you enjoy a drink on deck, chartering a private yacht in Alaska is a bucket-list experience.
It's best to visit from October through to February when the hours of daylight are short to enhance your chances to view the Northern Lights.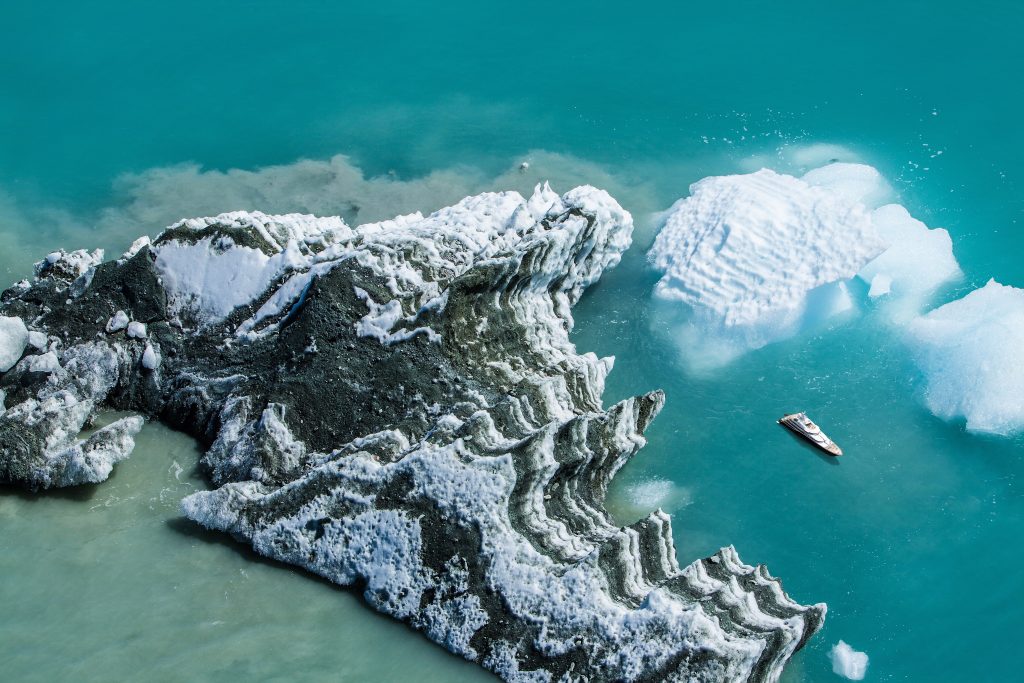 Destination Highlights:
Glacier Bay National Park
Glacier Bay National Park is a UNESCO World Heritage Site and renowned for it's pristine and remote environment. It's not uncommon to see brown bears, humpback whales and sea lions whilst kayaking here – an experience that takes your breath away.
Chichagof Island
Explore plunging waterfalls, natural fjords, glaciers and spectacular scenery as you cruise to Chichagof Island. Here you will spot orca whales from the deck of your private yacht or if you want to venture to land with a guide, you can watch bears hunt salmon in their natural habitat.
Tracy Arm Fjord
Home to Alaska's greatest combination of mountains, waterfalls, wildlife, glaciers and icebergs. Visit Sawyer Glacier, an active tidewater glacier where you can listen to the ice crackle and pop as you wait for the glaciers to calve. Pieces of ice anywhere from the size of a car to a large cruise ship can fall off the face of the glacier and hit the water with a booming roar. Here you will find Alaska's largest icebergs!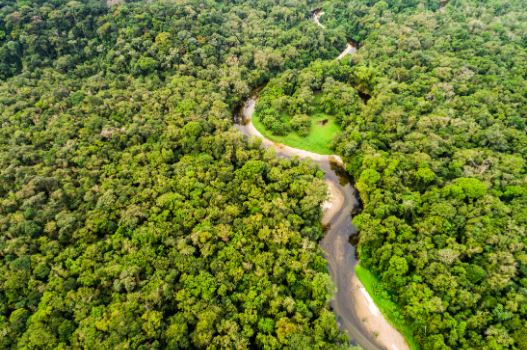 Amazon, Brazil
The Amazon Rainforest is located in 9 different countries but the majority of it (around 60%) is found in Brazil. It houses the world's largest and most diverse collection of plant and animal life. It is 'home sweet home' for more than one-third of all recorded animal species in the world, including 20% of all bird species.
Destination Highlights:
Amazon River
Enjoy kayaking on calm water whilst keeping an eye out for exotic wildlife, take a dip in the most natural freshwater swimming pools on earth or follow a guide and discover the Amazon's piranha habitats to try your hand at some line fishing.
Meet the locals
The Peruvian Amazon is home to about 200 communities, each offering a fascinating glimpse into a way of life in harmony with the river and rainforest. The inhabitants along the riverbanks in Amazonia are known as ribereños; you will see the ribereños almost every day whilst cruising the Amazon River. Visit a village with an experienced guide to learn about their cultures and way of living.
Antarctica
As the southernmost continent, stepping foot on the Antarctic glaciers puts you quite literally at the bottom of the world. No people permanently live here and the only true locals you can meet are the incredible wildlife species. Most cruising routes through this area focus on the stunning Antarctic Peninsula, including the Lemaire Channel, Paradise Harbor and Port Lockroy. It's always below freezing here with average temperatures from -10°C (14°F) to -60°C (-76°F) but it's a bucket-list experience you must do once in your lifetime.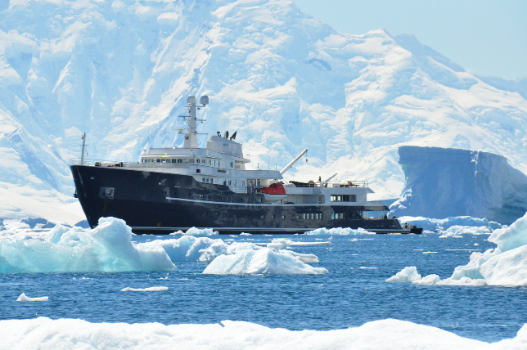 Destination Highlights
Deception Island
One of the few places in the world where you can cruise directly into the crater of a live volcano! This fascinating island is the remnants of a volcanic explosion (known as a caldera) from the 1970s. Witness the sulphurous steam rising off the beach whilst you dig your feet into the black sand and feel the heat from the underground volcanic vents. Enjoy a swim in the thermally heated waters of Pendulum Cove but prepare to feel thousands of penguin eyes upon you as they perch themselves on the surrounding hills. Deception Island really is unmissable.
Paradise Bay
Paradise Bay is one of the most beautiful and pristine spots in Antarctica. Here, mountains and glaciers reflect off the calm water, and it's the perfect place to soak up the peace and stillness of Antarctica. It is also quite protected by mountains so enjoy a spot of kayaking or wildlife spotting.
Lemaire Channel
This 11km-long channel is one of the great Antarctic Highlights so have cameras ready as you pass through and look out for whales, especially the Humpbacks and Orcas.
If you looking for a private yacht charter experience of a lifetime, look no further than Ahoy Club. Our 24/7 Concierge team will design a impeccable itinerary for you whilst our sales team choose a luxury yacht suited to you and your guests.