New Yachts To Charter in 2020
8 New Yachts to the Charter Market in 2020
There's a certain thrill that comes with being the very first to use something. New things are exclusive and exciting. They are full of possibility. Here is a glimpse of eight new yachts joining our fleet in 2020. Read about them below to start planning your next luxury getaway.
MIA ZOI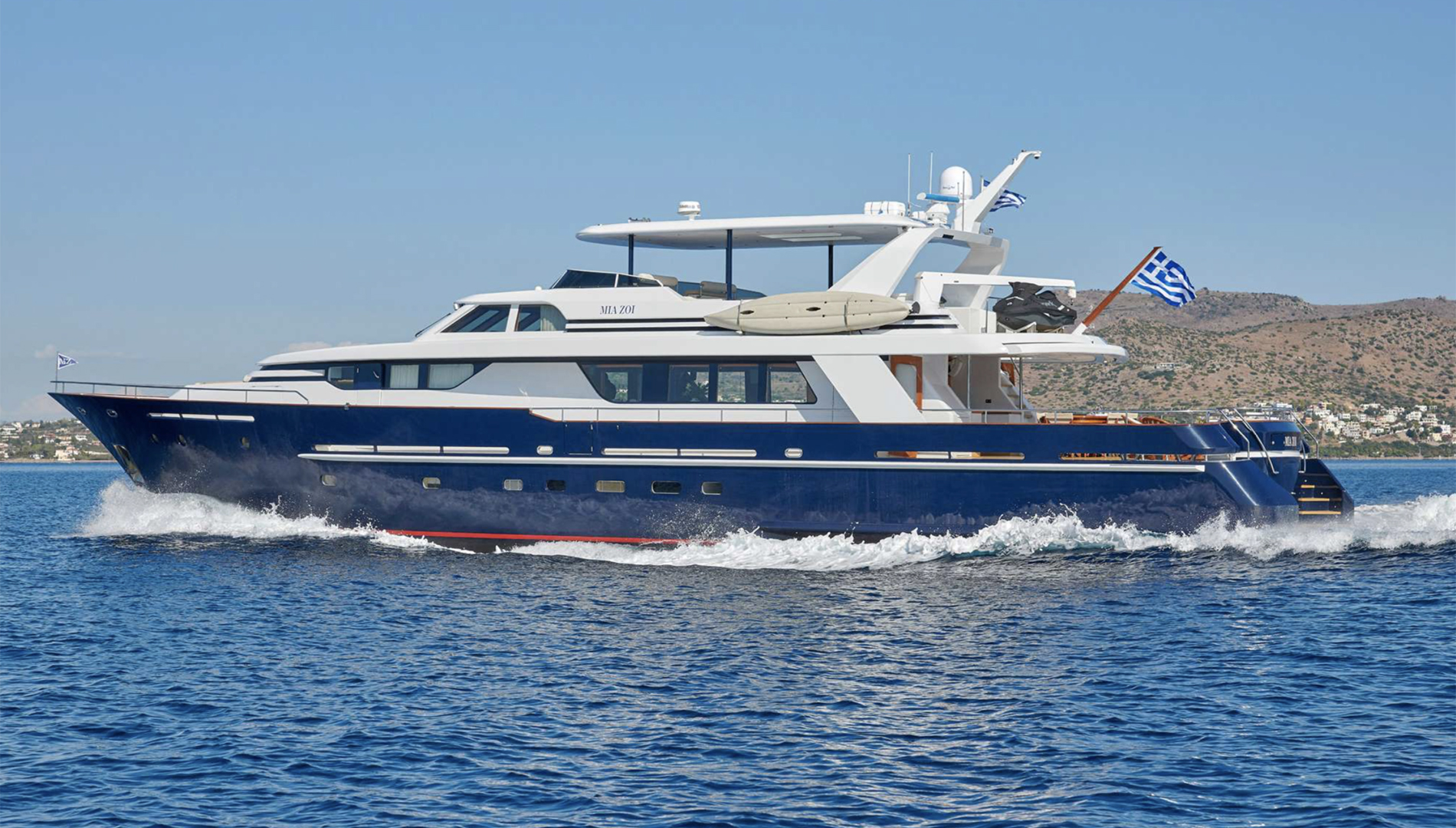 This 31m (102ft) superyacht has been jetting holidaymakers across the East Mediterranean for years, but with an impressive refit in 2019 it's now like brand new. There are four stunning cabins with rich wooden interiors offset by cream walls and contemporary bedding. There's room for up to 10 persons to enjoy the gorgeous new designs – from the upper deck lounge to the generous dining space.
EXCELLENCE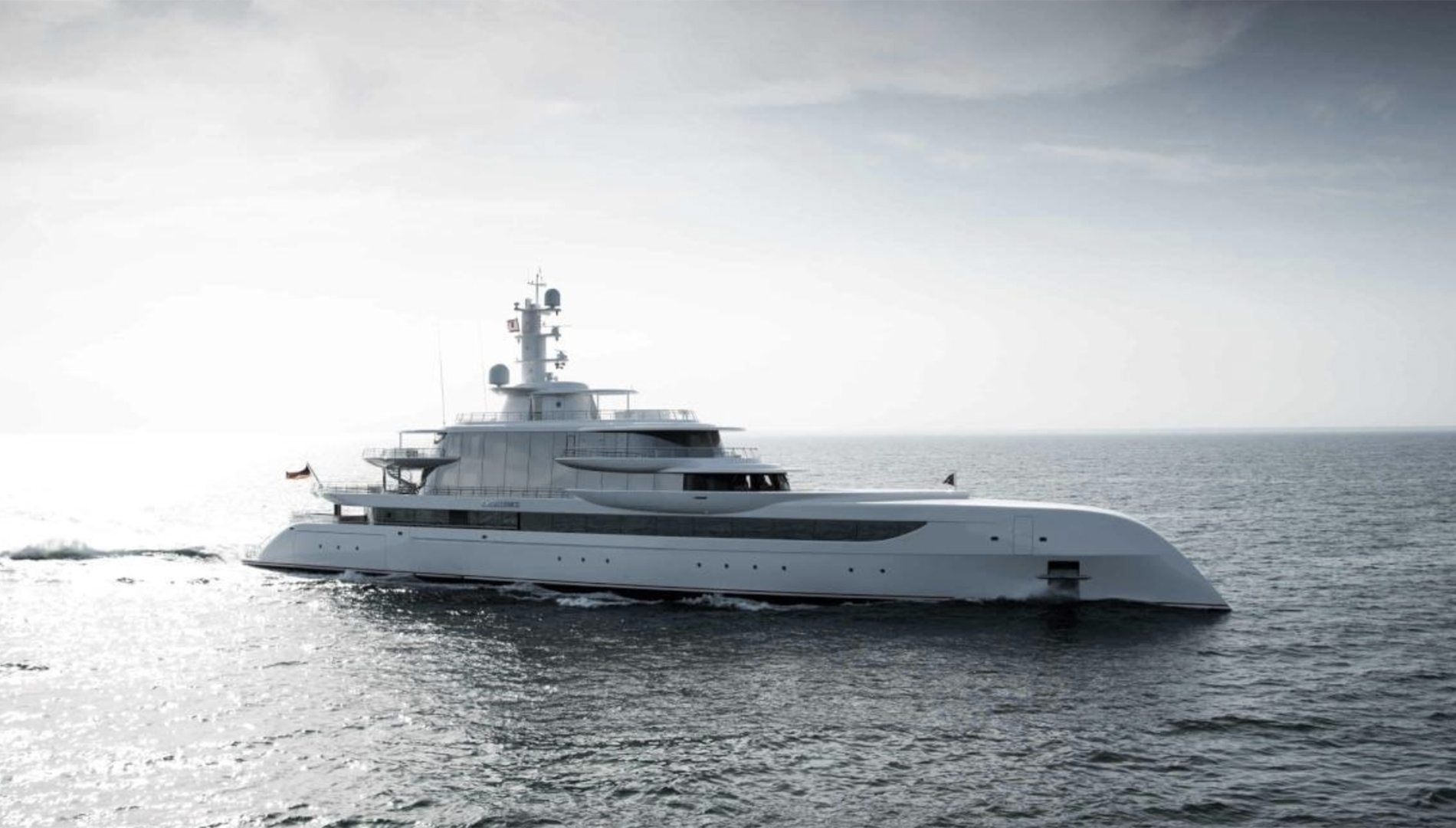 EXCELLENCE is a hyper-modern megayacht that was launched in 2019. It's bright white exterior features multiple balconies where you can view the coast of the East or West Mediterranean – sunrise, sunset or any time. Luxury on board inclusions range from an outdoor swimming pool and Jacuzzi to the water-level tender garage for your personal limo tenders to shore. With space for 14 guests, it's an ideal choice for large groups of friends or family
ALMA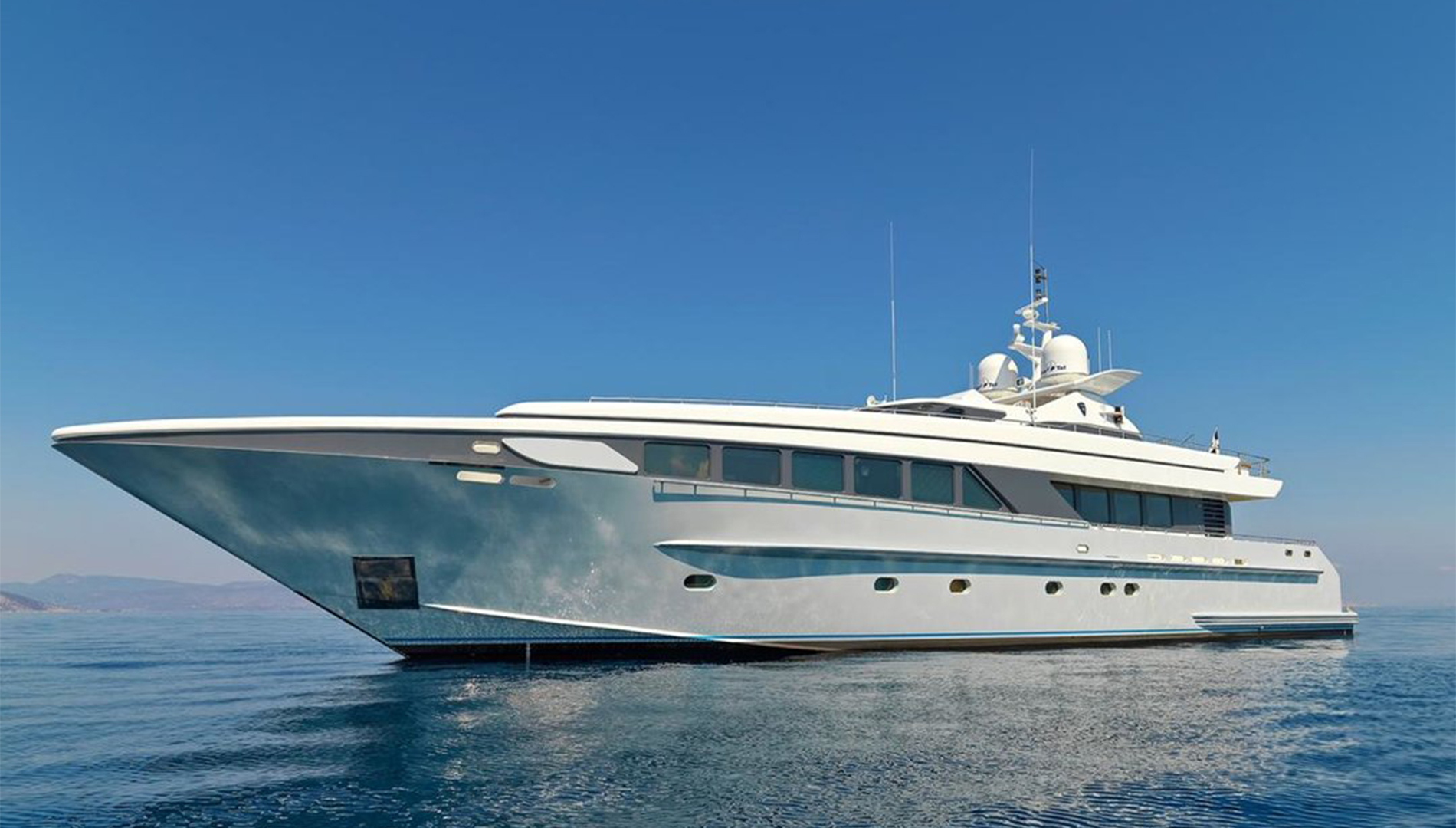 Built in 2002, this superyacht also had a refit in 2019. There are five freshly decorated cabins to choose from, plus a stylish lounge that's perfect for movie nights on board. Accommodating 12 persons; ALMA is the perfect superyacht for your group to explore Greece in comfort and style.
LADY LENA
If there were a single word to describe LADY LENA, it has to be opulence. From the marble design features in the bathrooms to the plush velvet furnishing; you'll be in ultimate luxury from the moment you set foot on board. Built in 2020, there are six cabins with the capacity for 12 persons.
GECO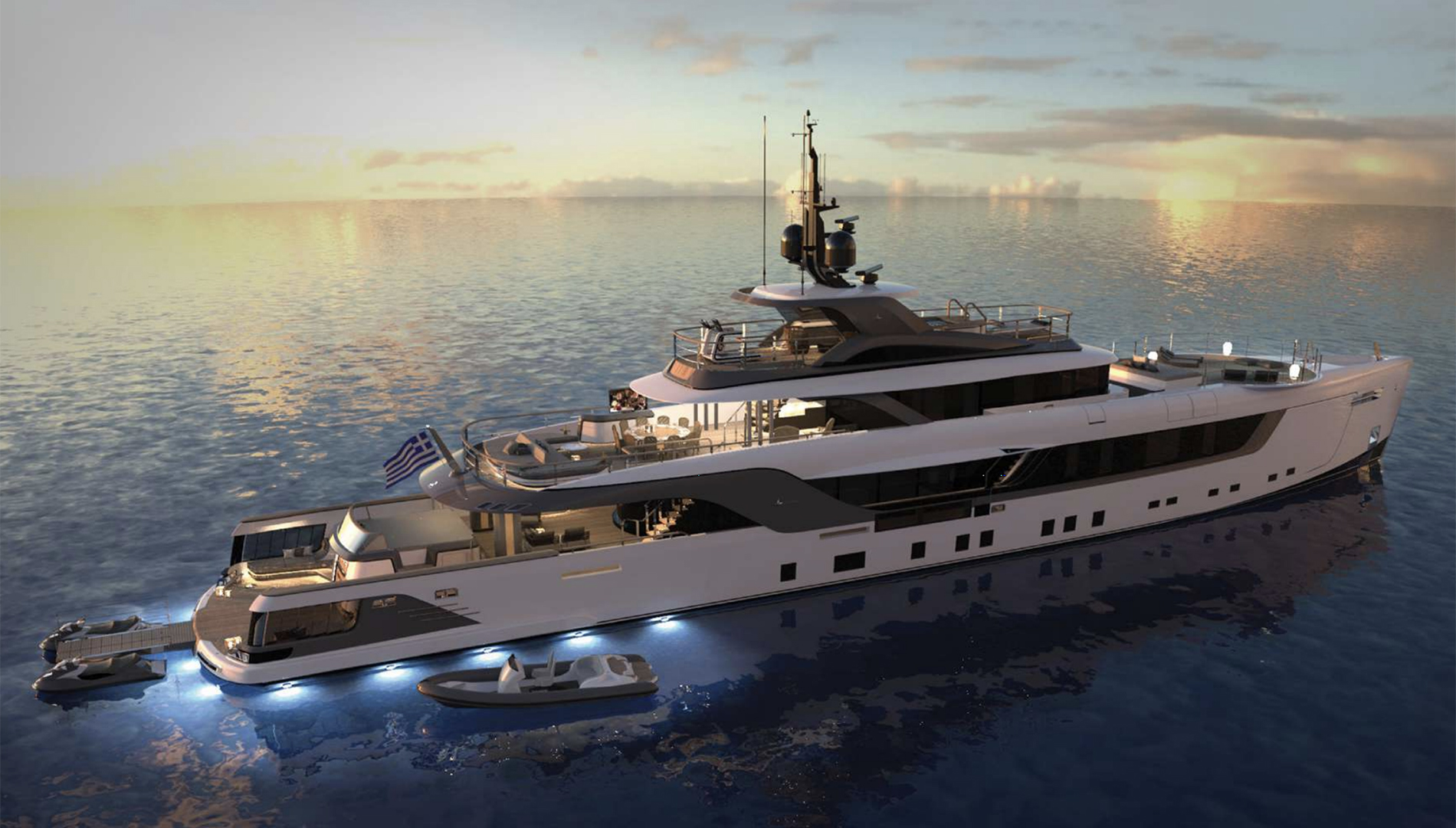 Another 2020 addition to our superyacht fleet is GECO; available to cruise the Arabian Gulf, East or West Mediterranean and Indian Ocean & South East Asia regions. Whether summer or winter, you'll be more than comfortable in the futuristic interior designs by NCA S.p.A. With space for 12 persons, now is the perfect time to gather your group and secure this superyacht's maiden voyage.
PENELOPE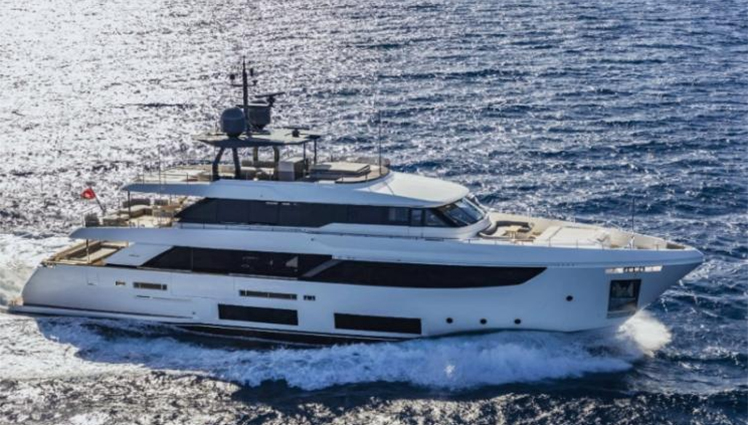 If there is one thing the Italians know how to do very well; it's designing luxury. In 2020, the Italian superyacht PENELOPE could be yours for a West Mediterranean vacation. Every living space – from the interior cabins and dining space to the deck lounge – is generously sized and fitted out with premium décor. There are five cabins and space for up to 10 persons.
AURUM SKY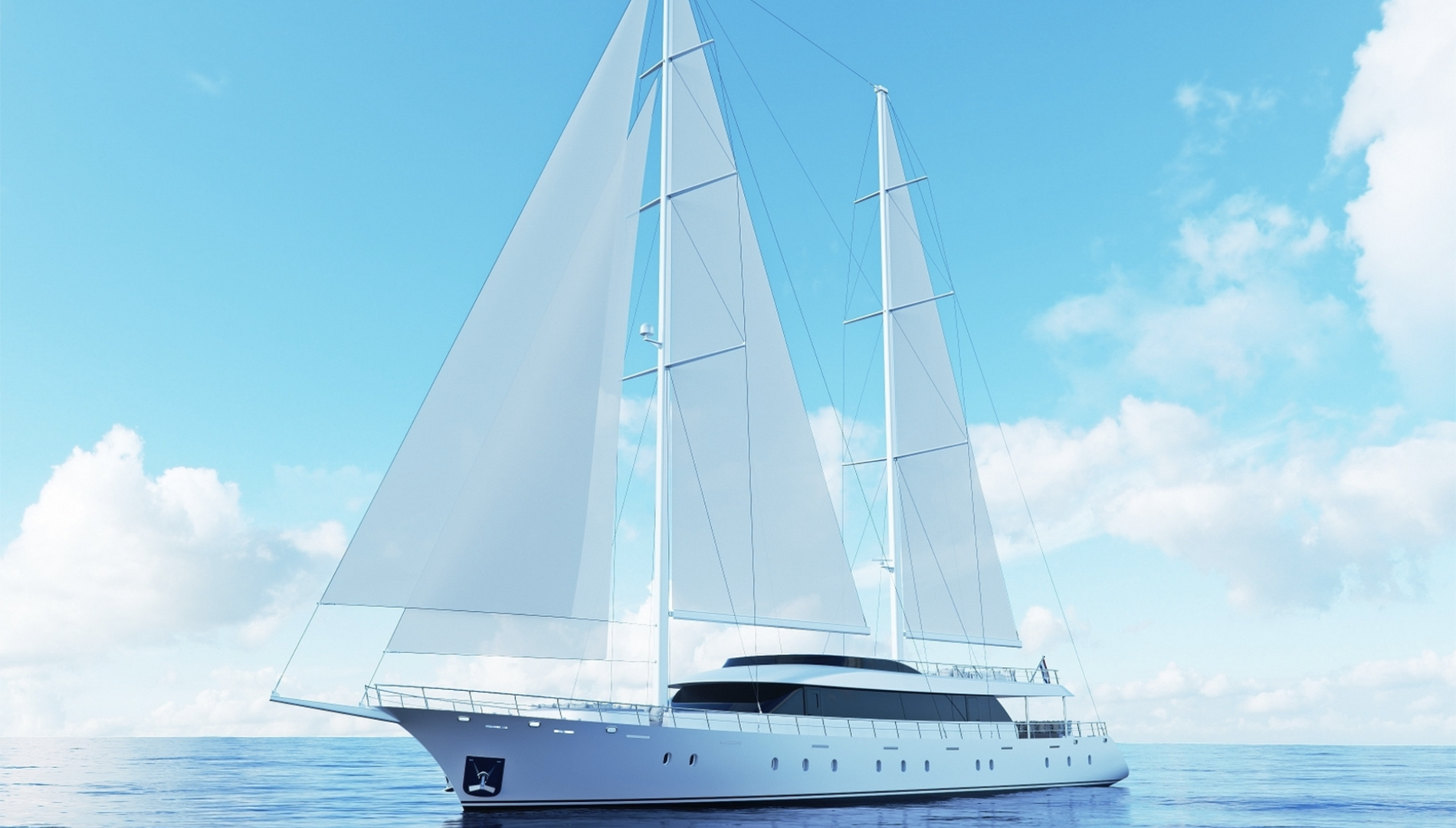 AURUM SKY is a 44m (143ft) Croatian superyacht which will be launching in May 2020. It's a classic sailing yacht inspired by traditional Gulet styling, combined with modern tech and luxe features. Activities and watertoys on board include a gym, jetski, paddle boards, canoes and a 6.8m tender for water skiing.
MAD SUMMER
Saving the best for last – as they say – we have MAD SUMMER; a 95m (312ft) Lurssen with 10 cabins and room for 12 persons. Built in 2019, it spends the summer months cruising the East and West Mediterranean before heading to the Caribbean over winter. Interiors are an updated version of nautical designs; playing with red, white, blue and stripes. Ahoy Club are lucky enough to have inspected MAD SUMMER and trust us when we say, she's a stunner.
Choose from thousands of yachts online
Ahoy Club have a fleet of over 3,500 luxury, super- and megayachts to choose from. We offer weekly charters and day charters in some of the world's most exclusive, exciting locations. Visit our Charter page to find your perfect yacht.