What is a Megayacht?
We are often asked by clients new to the charter market, what is a Megayacht? Megayacht is a term used in the yachting industry to describe yachts that measure over 70 metres (230ft) in size and can sleep up to 36 guests.
Generally, superyachts and megayachts often have similar facilities to such as alfresco dining, water toys and spacious cabin configurations however when chartering a megayacht there is much more space for guests to enjoy. When you charter a megayacht you will often find additional features such as a helipad, cinema experience, state-of-the-art gyms and spas along with beach clubs and even submarines.
Depending on where you want to charter can influence the style of yacht you choose. For example, chartering in Antarctica requires an expedition-style vessel like LEGEND as she has an ice-breaking hull, that is capable of exploring the through the world's remotest oceans.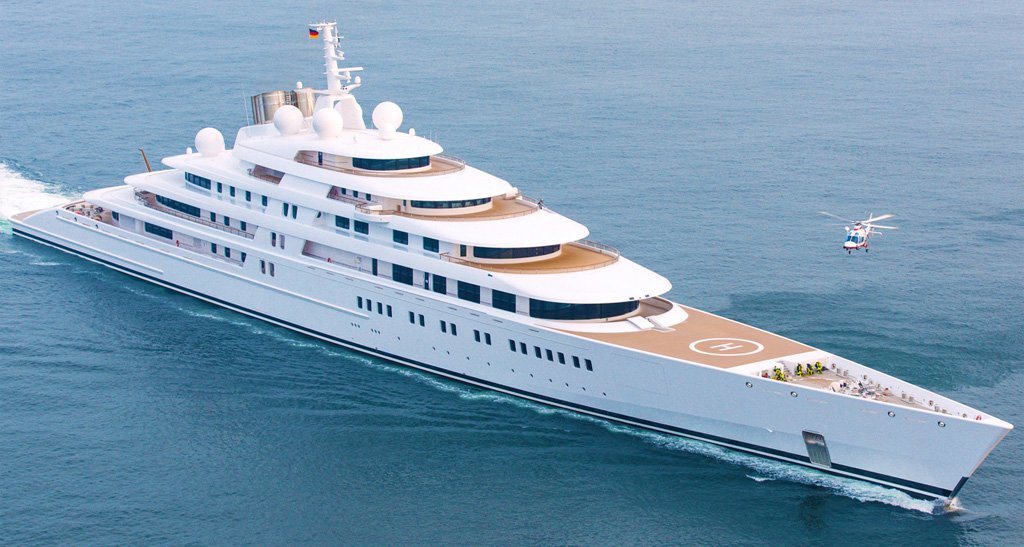 We couldn't talk about mega yachts without talking about AZZAM. Built in the renowned German shipyard of Lürssen in 2013 and AZZAM has held the title as the world's largest yacht since her launch. The vessel cost around $600 million to and took four years to assemble with the construction of the yacht employing over 4,000 people. This incredible masterpiece can accommodate up to 36 guests for charter with a highly skilled crew of 60 people! The yacht currently belongs to Sheikh Khalifa bin Zayed Al-Nahyan, President of the United Arab Emirates and it's currently unavailable for charter but a masterpiece yacht, nevertheless.
If you think a megayacht is the perfect vessel for your next charter, please contact our Charter Team as we have over 70 megayachts available for charter around the world but in the meantime, please find some of our favourite megayachts available to charter through Ahoy Club.
Built in 1994 by Lurssen in Germany for an extremely experience Middle Eastern owner, the 73-meter yacht was formerly known as CORAL ISLAND. Designed by the famed designer Australian born Jon Bannenberg, the yacht became one of the most advanced and innovative of its time. At the time of its delivery, it was the 34th largest yacht in the world.
Recently sold to Australian Businessman, Ian Malouf at the Monaco Yacht Show inside a mere 72 hours with her new owner leaving the show already onboard CORAL OCEAN. This purchase caused the yacht to make history again as the transaction became one of the quickest and largest completions to occur during the Monaco Yacht Show 2019.
Currently undergoing an extensive refit, CORAL OCEAN will be available to charter through Ahoy Club in the Mediterranean in 2021.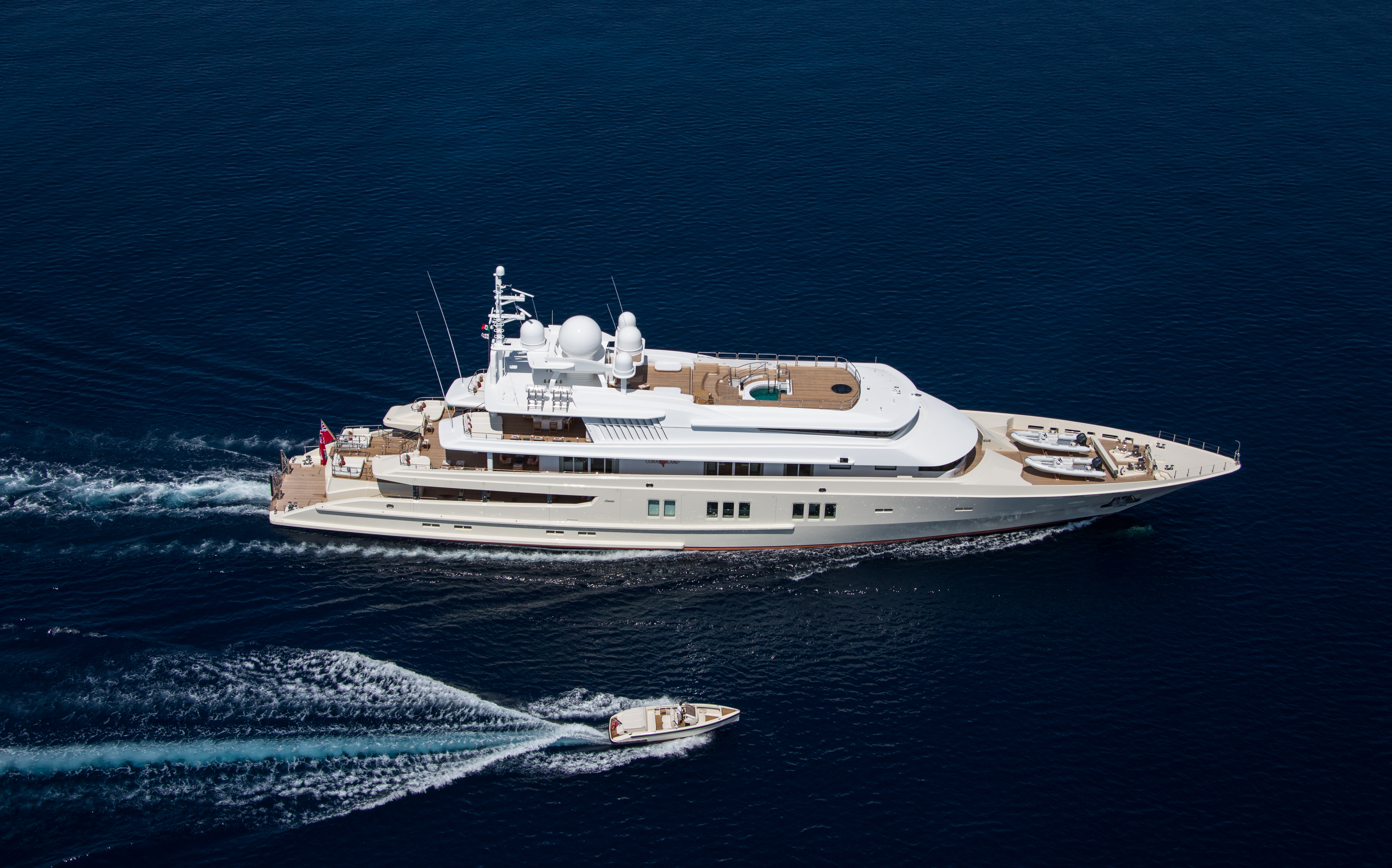 This stunning yacht was refitted in 2017 and measures 72m (236 ft) in length and can sleep up to 30 guests in 15 luxurious cabins. The futuristic, sleek exterior design of SERENITY is a sight to behold.
The four-level deck, complete with stunning spiral staircase, takes guests from the swim platform all the way to the luxurious bar area from which guests can enjoy the best possible ocean views. The sundeck area of MY SERENITY also offers a large swimming pool and jacuzzi.
This beautiful yacht also offers an abundance of water toys to keep you and your guests entertained whilst on charter.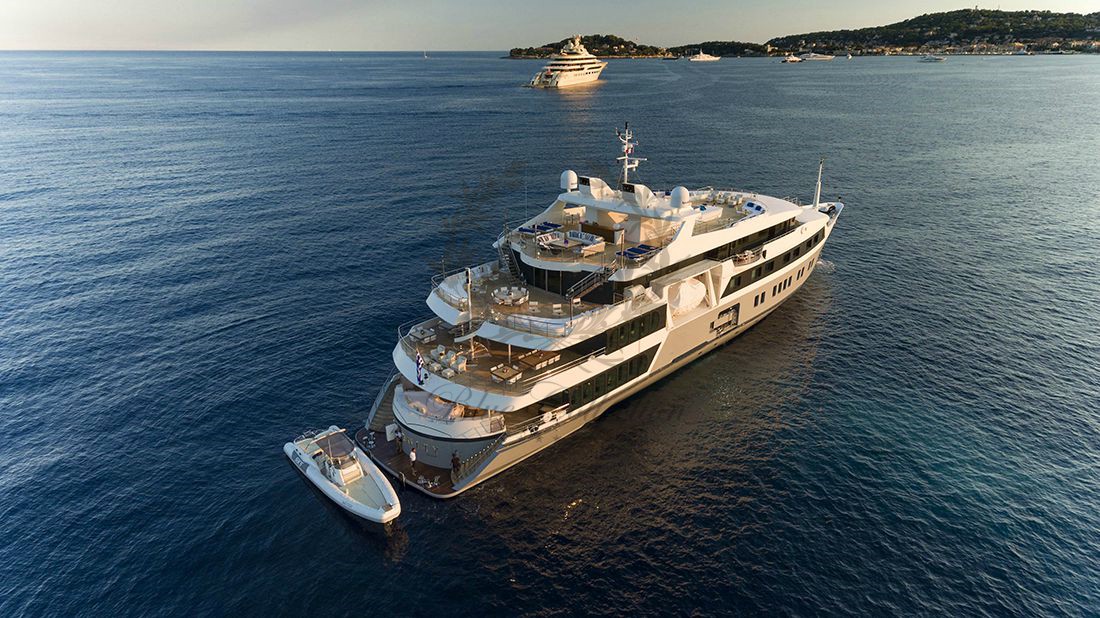 This 85m (281 ft) motor yacht was built in 2010 by the Dutch shipyard Oceanco and refitted in 2018. She can sleep up to 16 guests with a crew of up to 30. She is perfect for entertaining as her interior layout is multi-functional splits over an impressive six decks.
Enjoy a movie in her cinema room, or swim leisurely laps in the swimming pool in the double swimming pool and relax in one of four jacuzzi pools – you'll never run out of activities onboard SUNRAYS. In fact, there is a full deck dedicated to wellness and health with a hammam, sauna and gym.
This vessel is available to charter in the Mediterranean during the summer months or the Indian Ocean and South-East Asia during winter.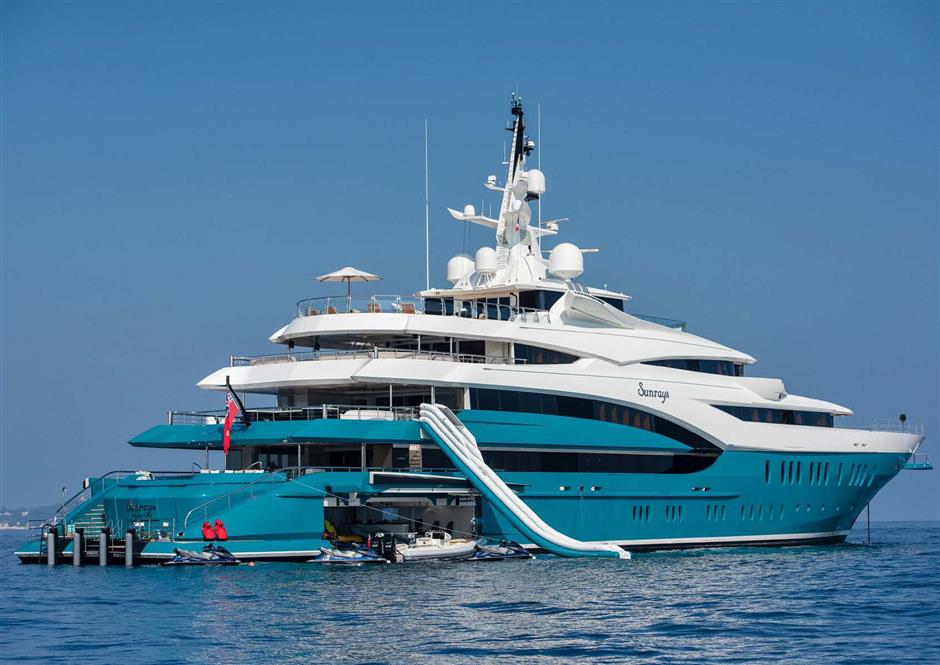 Following an outstanding refit in 2016, MY CHAKRA is an impressive megayacht available for charter. The all-white exterior, with copper accents, boasts multiple levels, with a jacuzzi, plenty of seating options and areas for al fresco dining that can be accessed via stairs on the swim platform. The exterior dining area features two glass-topped tables as well as a central bar.
CHAKRA includes 8 VIP rooms, 6 double rooms, 4 twin rooms and 2 doubles, all spacious and well-appointed that can sleep up to 21 guests for charter. Other amenities included are at anchor stabilisers, air conditioning, a bathing platform, beauty saloon, gym, massage room, and an outdoor bar.
This 86m (282 ft) yacht s perfect for large groups and families looking for a luxury vacation at sea.