Introducing M/Y Yolo: Your Gateway to Luxury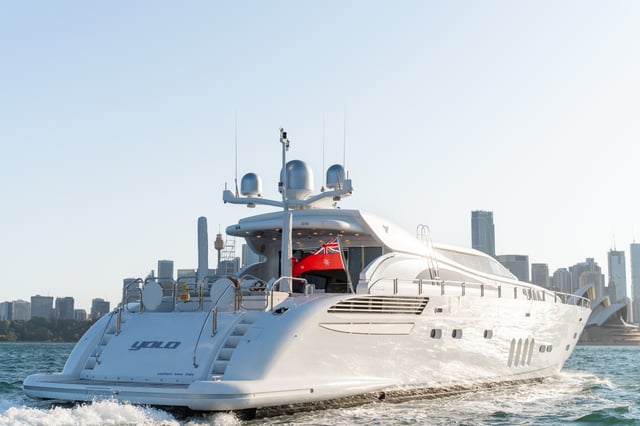 In the world of luxury yachts, M/Y YOLO stands as a testament to the very essence of its name. This immaculate Leopard 34m yacht is a true masterpiece, having recently undergone an extensive refit in 2022 that has breathed new life into its interior, AV systems, and sprawling outdoor entertainment areas. If you seek the epitome of on-water entertainment and a gateway to pure luxury, YOLO is it.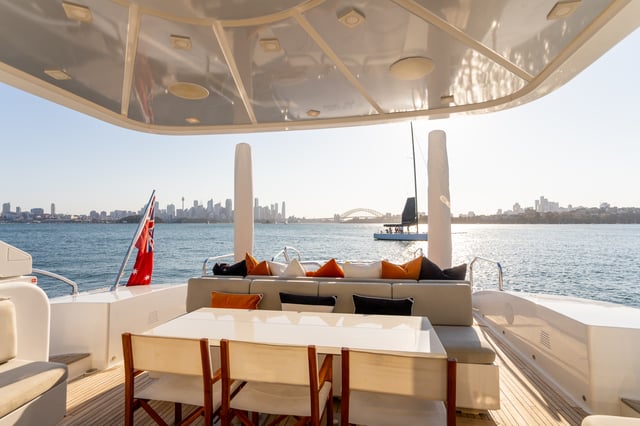 YOLO was conceived as the entertainer's dream, and it does not disappoint. As you step aboard, you'll be greeted by a vast aft cockpit, the perfect setting for dining and lounging in style. Dual umbrellas cast a cooling shade over this outdoor paradise, where every moment is an invitation to unwind and enjoy the breathtaking scenery.
The raised saloon bar and the main deck media room are where YOLO truly shines. Guests can indulge in a full cinematic experience on the water in an an unparalleled fusion of luxury and leisure.
YOLO boasts four exquisitely designed cabins, including a generously lit full-beam master suite and a VIP cabin that could easily be mistaken for the master with his/hers bathroom facilities. Whether you're cruising with family or friends, every guest will have the abiliy to relish in these private sanctuaries. Designed with comfort in mind, the spacious crew quarters are thoughtfully designed to offer both efficiency and comfort for all onboard.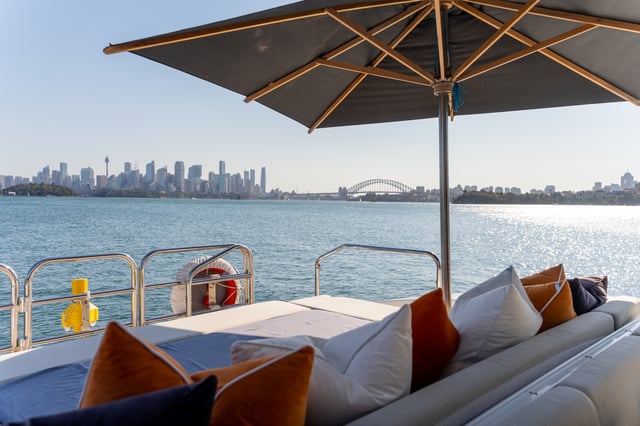 Ahoy Club stands as the appointed central agent for the acquisition of the incredible YOLO Yacht. As trusted industry leaders in yacht sales, we bring an unparalleled level of expertise, service, and dedication to every transaction. With a track record that speaks to our commitment to excellence, we are your ideal partner in the pursuit of yacht ownership.
Currently residing in the stunning Sydney Harbour, Australia, YOLO promises an escape into the world of luxury, entertainment, and adventure on water. To discover the full spectrum of YOLO's features and amenities, a complete specification and inventory are available upon request.