Experience awe-inspiring wilderness
unfrequented by the common traveller
Experience diverse cultures, scenic beauty, crisscrossing waters and a palpable past. Soak up the Northern Lights in Scandinavia, explore the medieval castles of Scotland, and discover the dramatic coastlines and folklore of the British Isles.

Ideal weather: 18 – 21°C
BEST TIME TO VISIT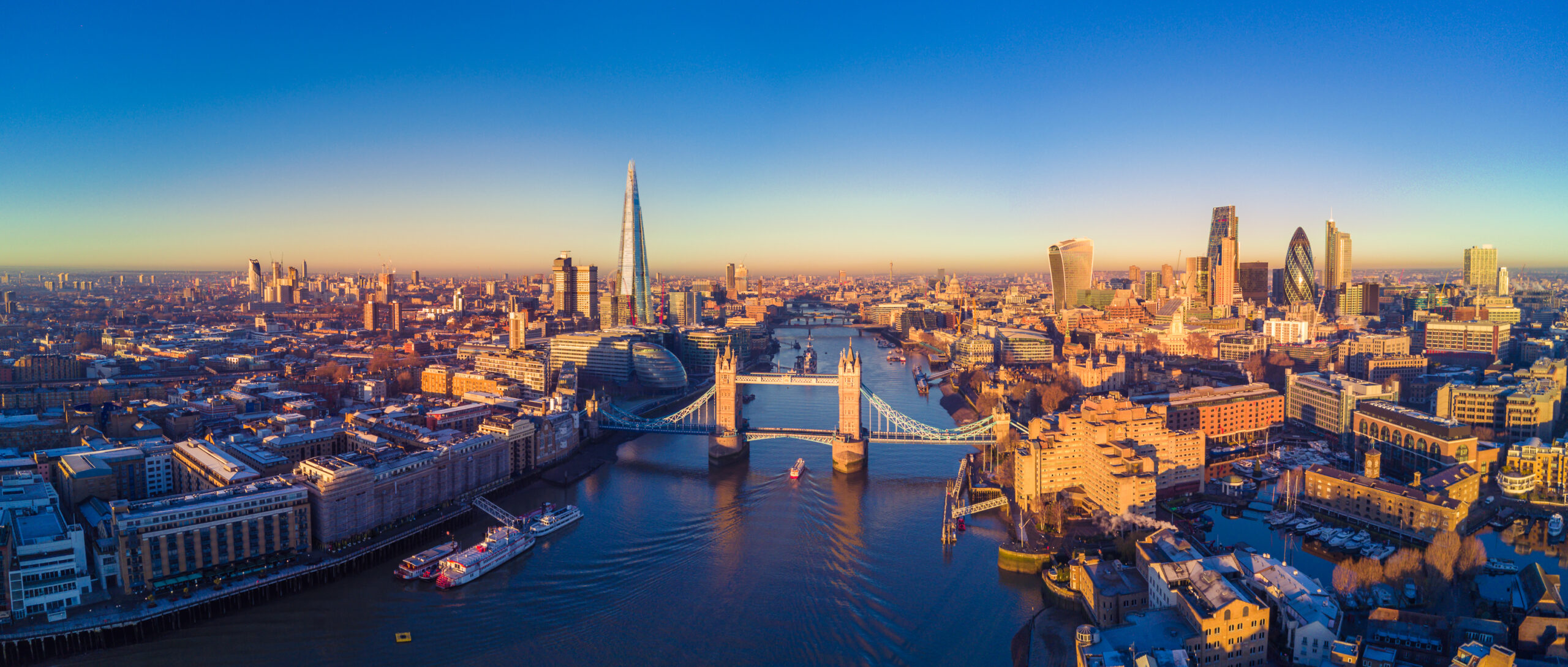 THERE'S NO SUCH THING AS BAD WEATHER – ONLY THE WRONG CLOTHES
Northern Europe is not known for being the warmest destination, but what it lacks in heat is made up for in day length. While summer temperatures will hover in the low 20˚Cs if you're lucky, peak summer days are some of the world's best. In high summer it's light in London from 4am until 10pm and in Northern Scandinavia, you find the 'land of the midnight sun'.

The months of May – September are the best to charter a yacht in Northern Europe as it is the warmest and happens to coincide with a lot of the main sporting events and festivals.

REGION OVERVIEW
Northern Europe is a trip for the lovers of culture, sport and world-class dining. If you're looking for a getaway that is all sand and sun; you won't find it here. What you will find, however, are waters not often sailed, paths not often walked and cities unfrequented by the typical traveller. The countries that construct Northern Europe are rich in history, brimming with culture and surrounded by fascinating cruising grounds you may not have considered chartering through before. All the more reason to grab your private yacht and get exploring.
READ MORE
Follow in the wake of the Vikings and explore the breathtaking beauty of Norway. There are few fjords on the planet more dramatic and wild than the Norwegian fjords. Charter a yacht through these peaceful waters and witness the grandeur of the mountainous surrounds; towering over the narrow strips of sea. In these fjords, you'll admire passing vistas of pine forests, wild animals and striking glaciers.
Experience secluded sailing at its best as you charter a yacht, equipped with everything you need, through Scandinavia's Baltic Sea. Discover the wide, open nature of Oslo, the 50-something bridges of Stockholm, the 19th-century-style beauty of Copenhagen; and the cultural hub of Saint Petersburg.
As part of the British Isles, the United Kingdom offers varied cruising for luxury yachting. Scotland's striking West Coast boasts excellent golf courses, infinite whiskey distilleries and stunning dive sites that feel a world away from the dazzling lights of neighbouring London. On England's south coast and France's north coast, you'll uncover quaint harbours outlining small cobbled-street towns that are home to some of the best seafood restaurants you'll stumble upon.
Keen sailors; get ready for the humming regatta season. End your days of exploration lingering on the deck of your private yacht charter as the daylight slowly fades and the glistening night sky comes into view. There's something so enticing about a long summer evening on deck after a day of discovering local villages and humble towns.
READ LESS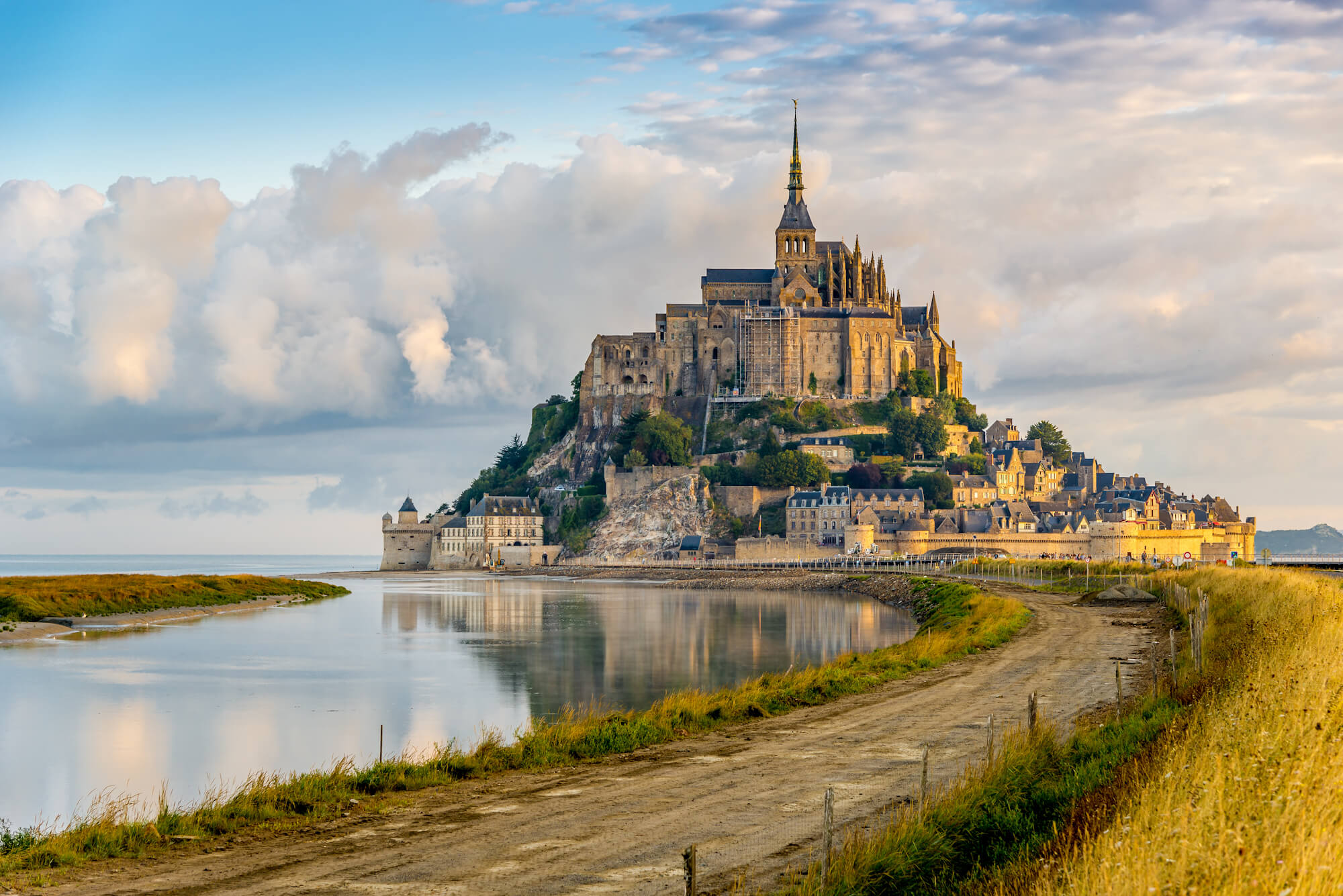 DON'T MISS
Once you charter a yacht to Northern France, you'll wish you had done it earlier. The landscapes range from jagged cliff sides to charming townships, the varying landscape offers everything from picturesque hiking to powder-filled ski slopes and the people are some of the most welcoming you'll ever meet.
READ MORE
Begin your Northern France luxury yacht charter in the hypnotising town of Brittany; sitting on a rocky peninsula that juts out into the Atlantic Ocean. Visit the architectural wonder that is Mont Saint Michel; a fairytale-like UNESCO World Heritage site that sits on a tidal island meaning it's cut off from the mainland by the sea twice a day. Explore the banks of the peaceful Rance River and step back in time to the preserved medieval town of Dinan.
Make a dent in your bucket list as you cruise through Scandinavia on your private yacht. The capital of Oslo boasts a buzzing cultural life, mouthwatering food scene and 360-degree views of Mother Nature at every turn. Dubbed the world's greenest city you can sail past the Opera House perched on the water's edge or step on land to witness the world's best-preserved ships at the Viking Ship Museum.
Stockholm is a city of wonders. Bursting with history, culture and seemingly-endless beauty, this international-friendly city might be one of the world's most expensive, but is arguably one of the world's most diverse. A vibrant city lies effortlessly alongside centuries of history. Get lost in the Old Town, one of Europe's best-kept medieval city centres that oozes a fantastical atmosphere with its cobbled laneways, multi-coloured roofs and small eateries that have locals perched out the front, framing the busy streets.
A yacht charter to Northern Europe wouldn't be complete without a pit-stop in London for some quintessential British charm; and one of the world's best food scenes, of course. Experience sailing along the River Thames where you can see Buckingham Palace, the Big Ben and the London Eye in the same panorama. Encounter centuries-old buildings perched alongside futuristic towers, enjoy hole-in-the-wall eateries that rival high-end restaurants and experience a pub scene like no other in the world. London is truly a city for the urban explorer in us all; where you'll find a collision of a handful of cultures and a thriving city that lays awake at every hour of the night.
READ LESS
Destinations In this Region
Yachts in this region
View more Top Destinations