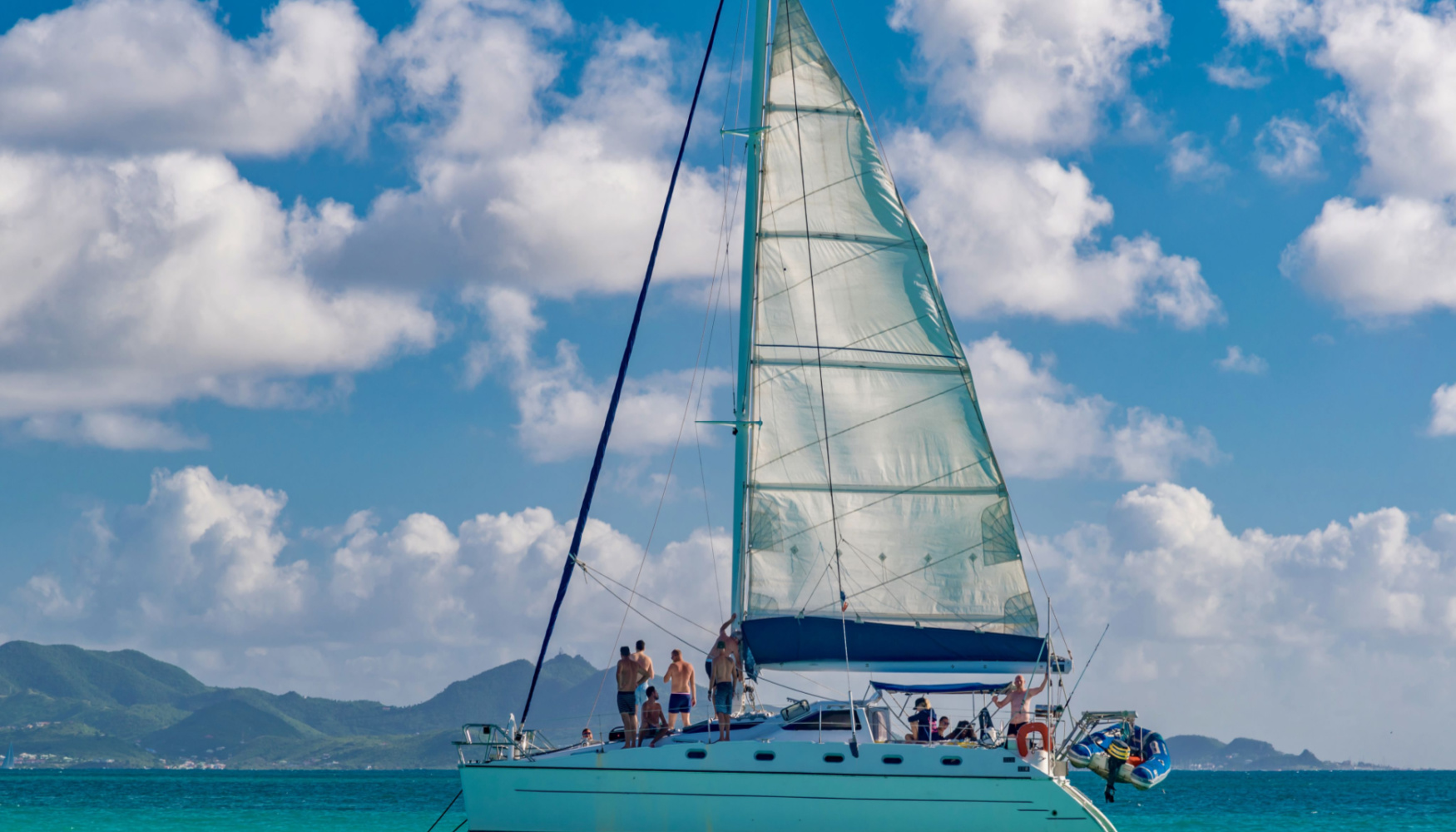 A luxury yacht charter to Anguilla is best done during the winter months, from November to April. This time of year offers the perfect combination of weather and water conditions, making it ideal for cruising around the island. What's more, the peak season here is short - just December and January - meaning you'll be able to take advantage of special rates and packages available during the off-peak season - November, February, March and April.

During the whole winter season, temperatures average around 28°C. There is only a very little chance of rain. The waters around are calm and clear, and the trade winds tend to be more gentle, ideal sailing conditions to explore the island on your luxury yacht charter of Anguilla.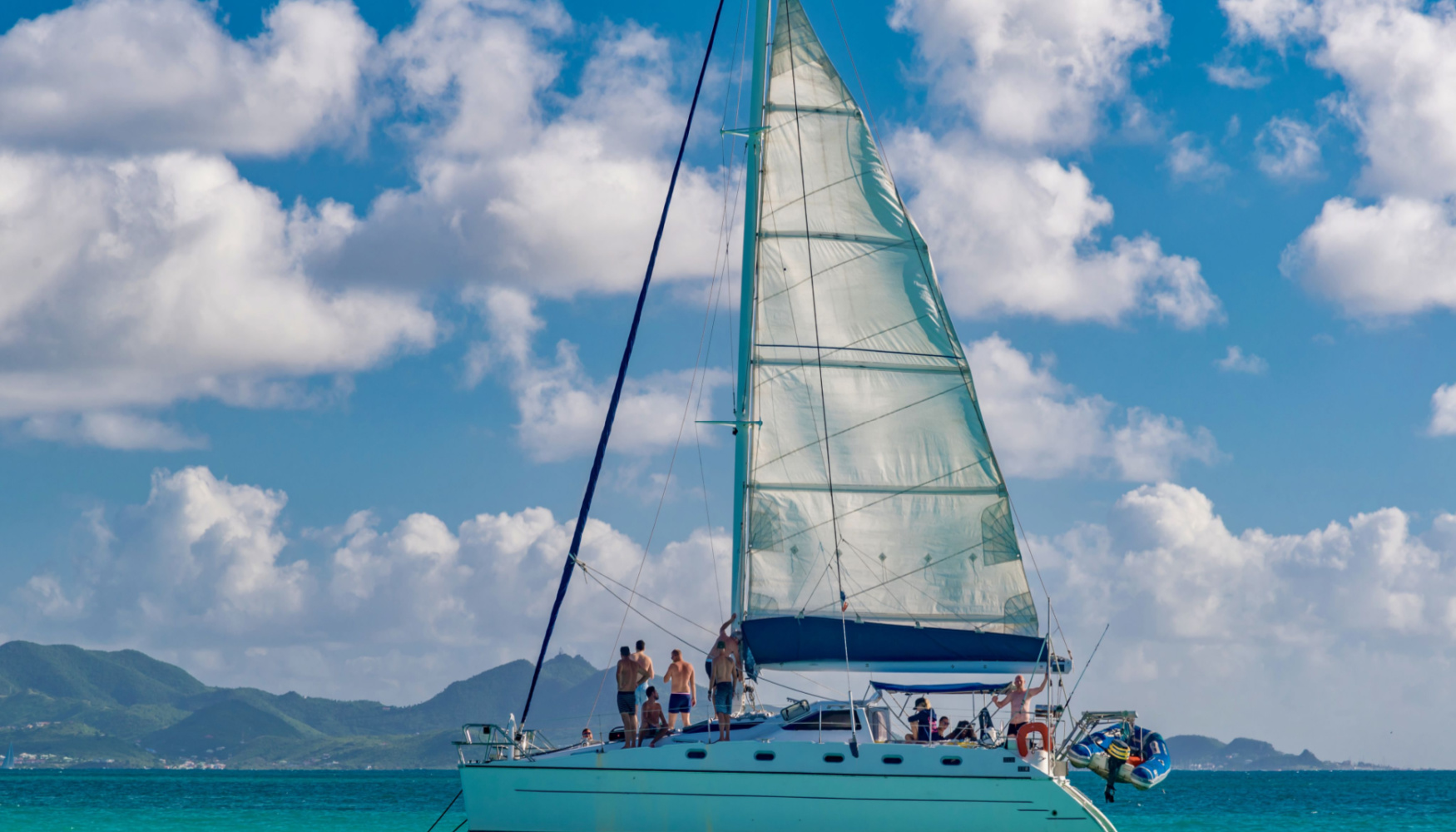 Activities & Experiences
On your boat charter of Anguilla, there are a few destinations and activities you should not miss.
Anguilla's popular dive sites
Anguilla is a world-renowned destination for scuba diving, with crystal clear waters and an abundance of marine life. There are a number of dive sites around the island, each with its own unique features. Some of our favourite sites include:
The Canyons: Located off the coast of Anguilla, the Canyons is a series of underwater canyons that reach depths of up to 80 feet. The canyons are home to a variety of fish and coral, making it a popular spot for both novice and experienced divers. Shipwrecks: Anguilla is home to several shipwrecks, including the HMS Fearless and the SS Cotopaxi. These wrecks are popular dive sites as they provide an opportunity to see firsthand the damage that can be caused by storms at sea. The reefs: Anguilla is home to several different types of reefs, including coral reefs and sponge reefs. These reefs provide a habitat for a wide variety of marine life, making them a popular spot for divers of all levels.
Shoal Bay Beach
This breathtaking stretch of sand is lined with palm trees and crystal-clear water, making it the perfect place to relax and soak up the sun. It's also a great spot for snorkelling and swimming.
Meads Bay Beach
The waves here can get pretty big, making for some excellent surfing. After a day of riding the waves by board or body, be sure to refuel with some fresh seafood at one of the many beachside restaurants.
Sandy Island
This idyllic little island is only accessible by boat and completely uninhabited except for a single beach bar and other private Anguilla yacht charters tending along the sea. Spend the day lounging on the powdery white sand, snorkelling in the crystal-clear waters, or enjoying a refreshing cocktail at the beach bar.
Prickly Pear Cays
Prickly Pear Cays is a small group of uninhabited islands off the coast of Anguilla. The cays are accessible only by yacht charter, and they offer a secluded getaway for those looking to escape the hustle and bustle of everyday life. The islands are covered in white sand beaches and reefs, making them a snorkeler's paradise. Visitors can also enjoy kayaking, stand-up paddleboarding, and hiking.
Gwens Reggae Grill
Gwens Reggae Grill is a laid-back and casual restaurant specialising in Caribbean and Jamaican cuisine, with a focus on grilled meats and fresh seafood. The atmosphere is relaxed and welcoming, with warm staff eager to share their insights on the best places to visit on the island.
What to expect when booking a yacht charter in Anguilla with Ahoy Club
Booking a charter of Anguilla is quick, convenient and all-inclusive with Ahoy Club. Our world-leading booking platform combines real-person customer service with nascent technology to achieve an experience that is seamless and fully comprehensive.
First, bookings are made online, where our platform asks a series of questions to quickly identify your unique desires. In just a few clicks, our tool automatically pairs you with only vessels that are relevant to your search. Of more than 4000 boats, you only need to browse those that are confirmed to match your onboard expectations.
Once your ideal vessel has been found, bookings are made in a few clicks, and you're automatically partnered with your very own Ahoy Customer Experience Manager, who takes care of the human touch. Your CEM is the liaison between you and your captain. They know the region inside and out and thus can offer you expert guidance on what to do, where to eat and how long to spend in any one location.
Whether you have the entire trip pre-planned yourself or you need hands-on input to help craft your itinerary from scratch, your Customer Experience Manager is there to smooth out a plan to deliver the yacht charter experience of your dreams.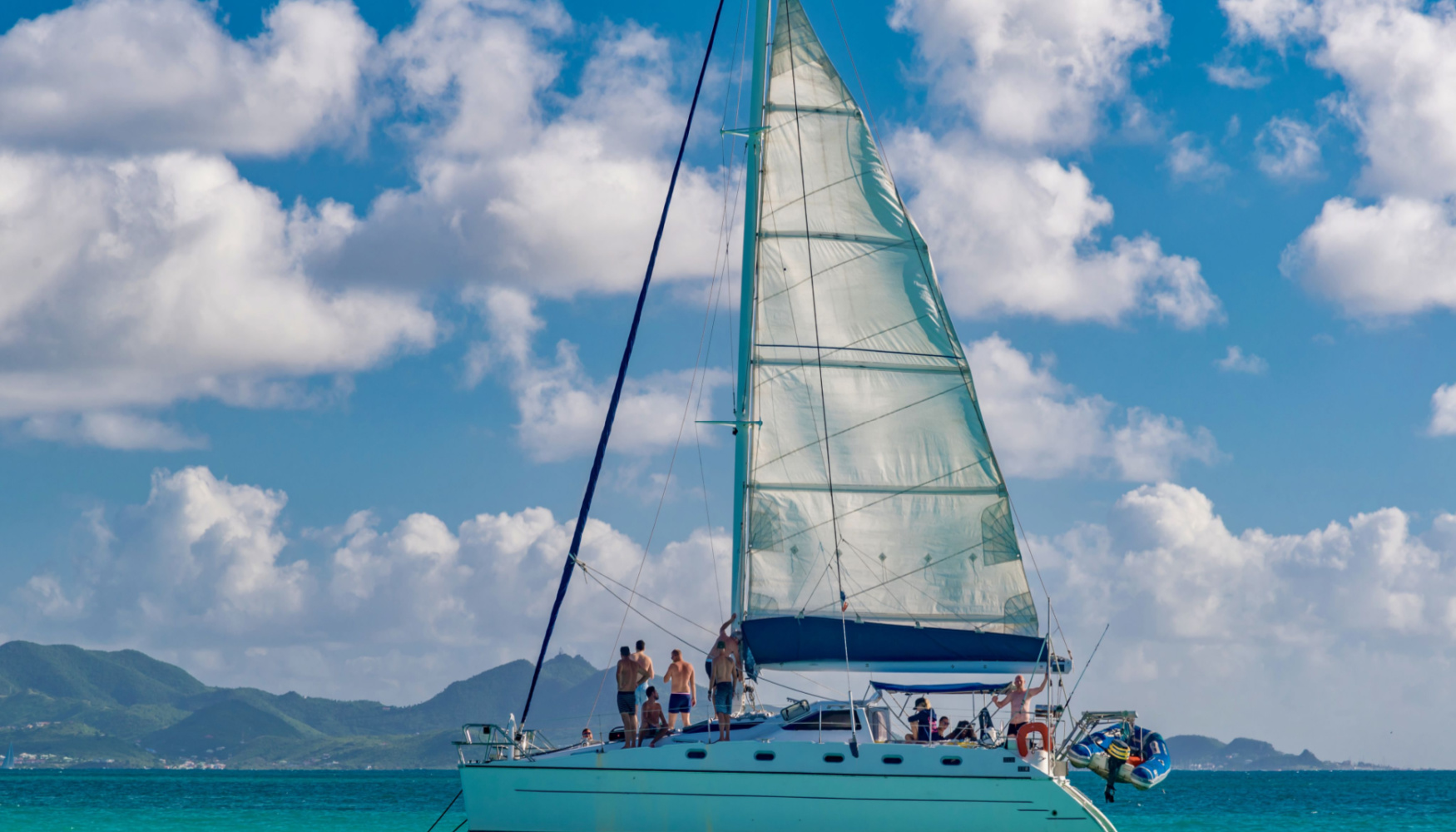 Yachts in this region
View more Top Destinations