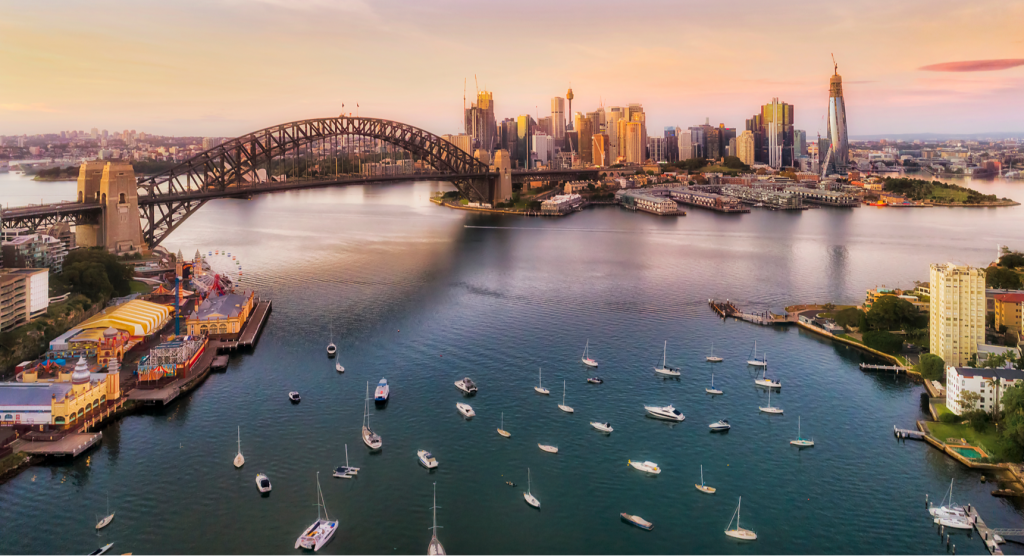 Sydney Yacht Charters

MAKE THIS SUMMER IN SYDNEY A MEMORABLE ONE
Explore Sydney in unrivalled comfort from the privacy of your own luxury yacht. Explore bustling harbours, get up close and personal with instantly recognisable landmarks and enjoy world-class fine dining right by the waterside.Whether for a day, a weekend or more, let your troubles fade away and enjoy everything this city has to offer with a luxurious yacht charter in Sydney.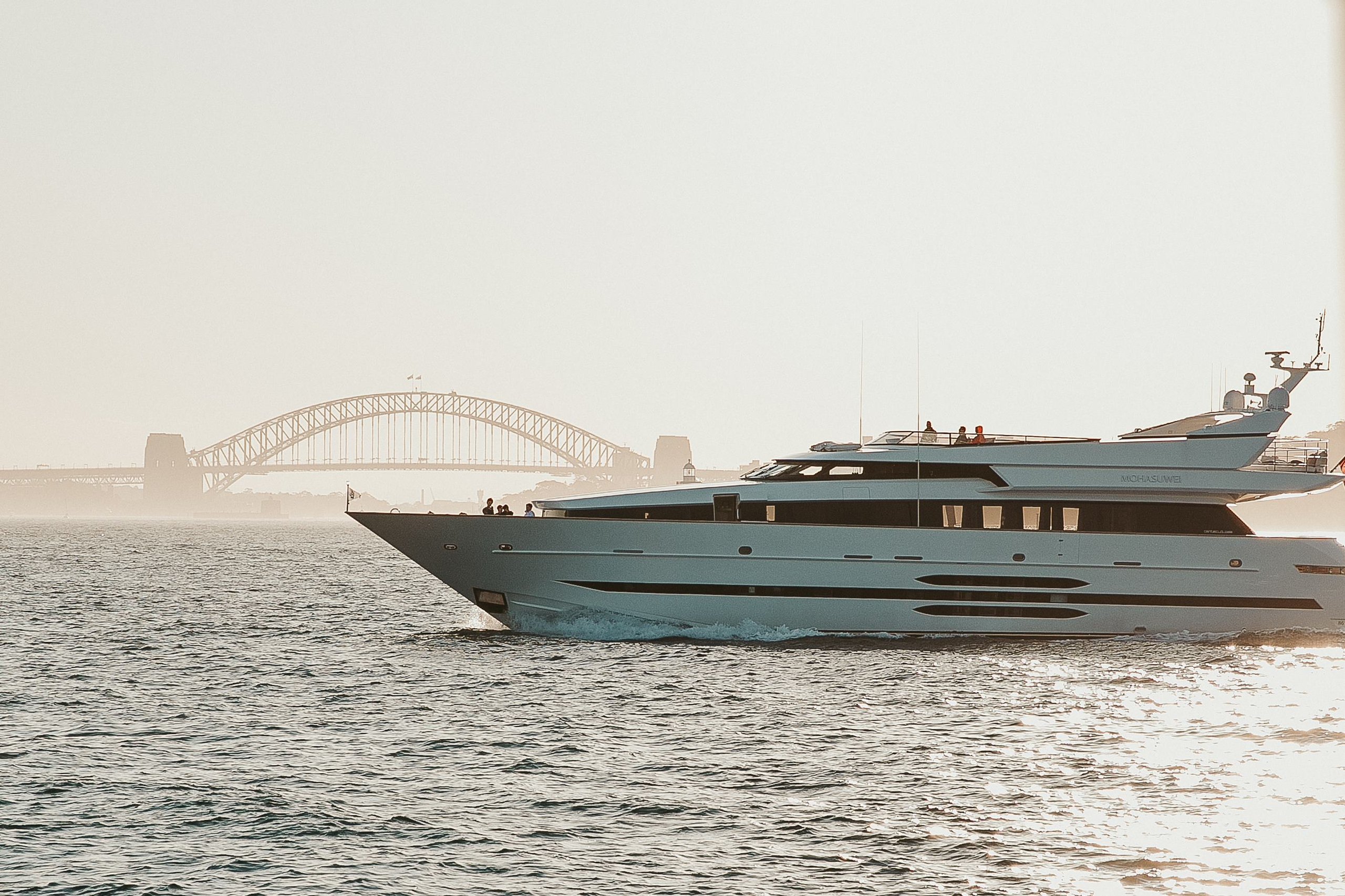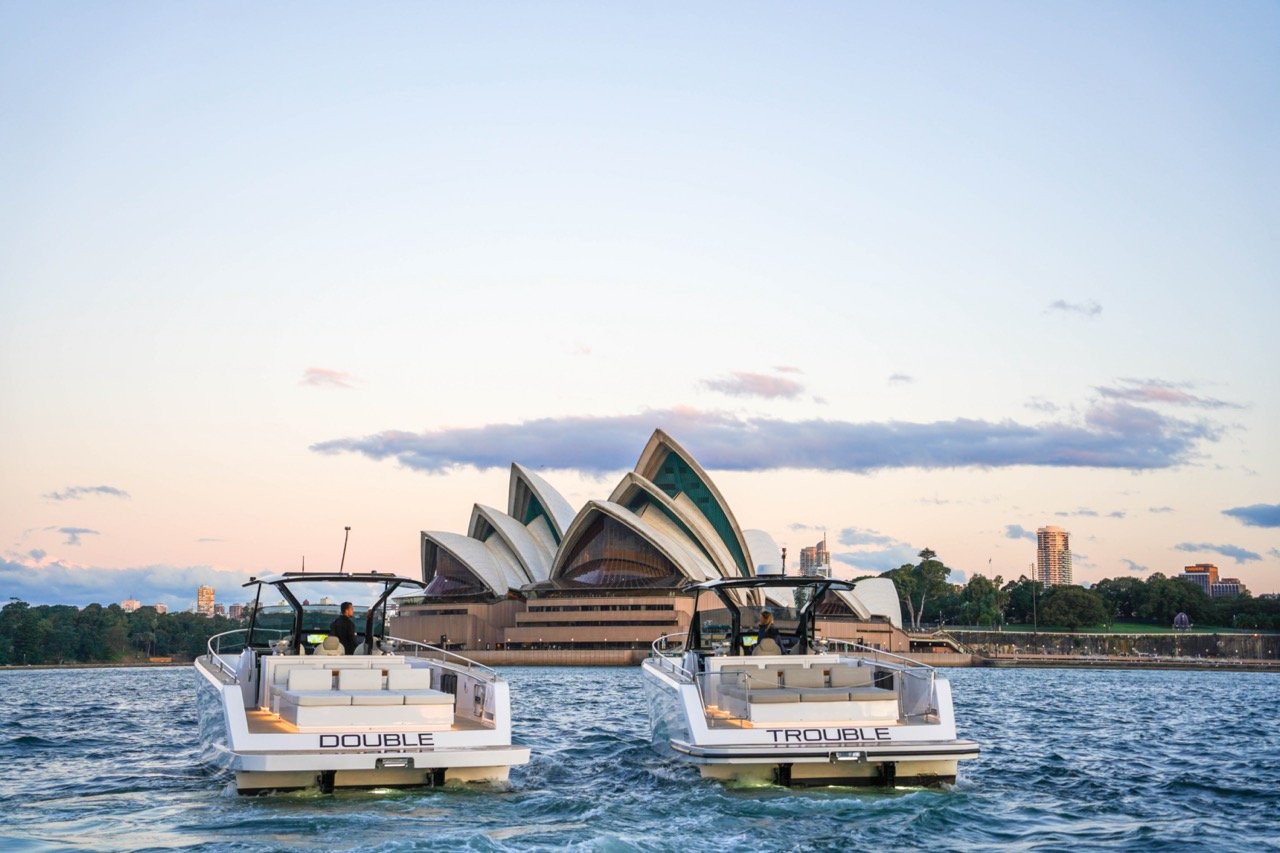 DON'T MISS OUT
Don't let the summer season go by without experiencing the perfect day on your own private luxury yacht; where you can truly unwind and experience total bliss and relaxation. As the days grow longer and the summer envelops Sydney Harbor, now is the time to make this summer your most extraordinary one yet – chat to our team to book your yacht with Ahoy Club today.
THE BEST TIME TO BOOK SYDNEY
Sydney boasts a delightful climate that attracts visitors year-round. The best time to book a yacht for a day in Sydney is during the months of October to April; during this period, the weather is at its most pleasant, with average temperatures ranging from 20°C to 30°C (68°F to 86°F). The harbour waters are inviting for swimming and water activities, whether you're seeking a leisurely sail or an adventurous day of watersports, booking a yacht during these months ensures you'll have a fantastic and enjoyable experience on the sparkling waters of Sydney Harbour.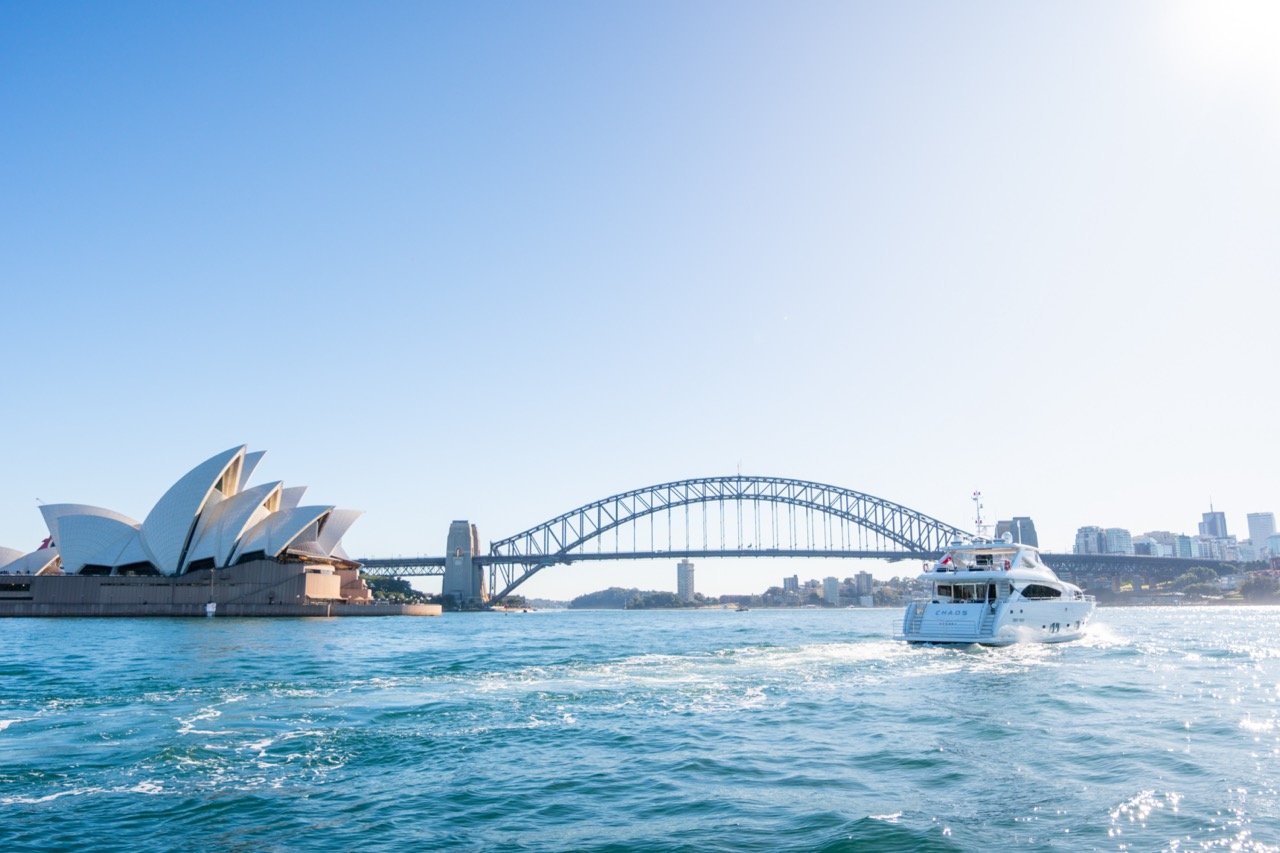 Activities & Experiences
Playground of Australia's elite, Sydney has a range of activities for even the most discerning traveller. Whether you want to live the high life at award-winning restaurants, soak up the sun on iconic beaches or enjoy a family-friendly adventure, this city has you covered. Consider these can't-be-missed activities for your bespoke itinerary:
Tucked away in the impressive art deco City Mutual building is the high end Rockpool Bar & Grill. This mouthwatering menu includes fresh seafood dishes and delectable beef cuts sourced directly from the producers.
Dry aged on site, this restaurant has strict humane cattle treatment requirements for all its partners. Try the Blackmore Wagyu paired with a rich red from the extensive wine menu.
Easily accessible by water, this former convict penal establishment and naval shipyard is an intriguing destination. Explore historic buildings, enjoy the stunning views and see if you can connect with your sixth sense on a spooky paranormal tour.
Take a short trip over to Circular Quay to find the Museum of Contemporary Art (MCA). Housed in a beautiful art deco construction which was formerly the Maritime Services building, this is the ideal place to soak up a little culture.
This museum collects and exhibits contemporary art from home and abroad, and its cafe has some of the best Sydney Harbour views in the city.
For an unmissable fine dining experience, visit Quay in Sydney Harbour. Brainchild of Executive Chef Peter Gilmore, this organic space has been inspired by the beauty of nature.
Every detail from the menu to the decor has been thoughtfully considered to reflect the texture and vibrancy of the rugged Australian landscape. Enjoy the six course menu and be sure to secure the inspired wine pairing option.
Boasting 1.5km of picture perfect golden sand, Manly beach is the perfect place to soak up the sun or take a surfing lesson. Location of the world's first surfing competition in 1964, this beach has ideal conditions for snorkelling and diving.
Patrolled beaches and adequate lifeguard stations make this a family friendly option for those travelling with young ones.
Also located in Circular Quay is the family friendly Taronga Zoo. View more than 350 species of animals including the crowd pleasing elephants, tigers and giraffes.
Many interesting birds call Taronga Zoo home, and there are several seals ready to impress visitors with their aquatic skills any time of day. Stick around for the various zookeeper talks throughout the day and learn all about these fascinating animals.
events
This year, celebrate the milestones on a private luxury yacht on Sydney Harbour. Whether you're marking a birthday, an anniversary, a corporate achievement, or a romantic proposal, a yacht provides the ultimate backdrop for a memorable occasion. Ahoy Club's expert concierge team will take care in customising the details of your event, from the gourmet dining experience to entertainment and decor; guaranteeing you to have an unforgettable day:
Contact us to Rent the yacht of your dreams